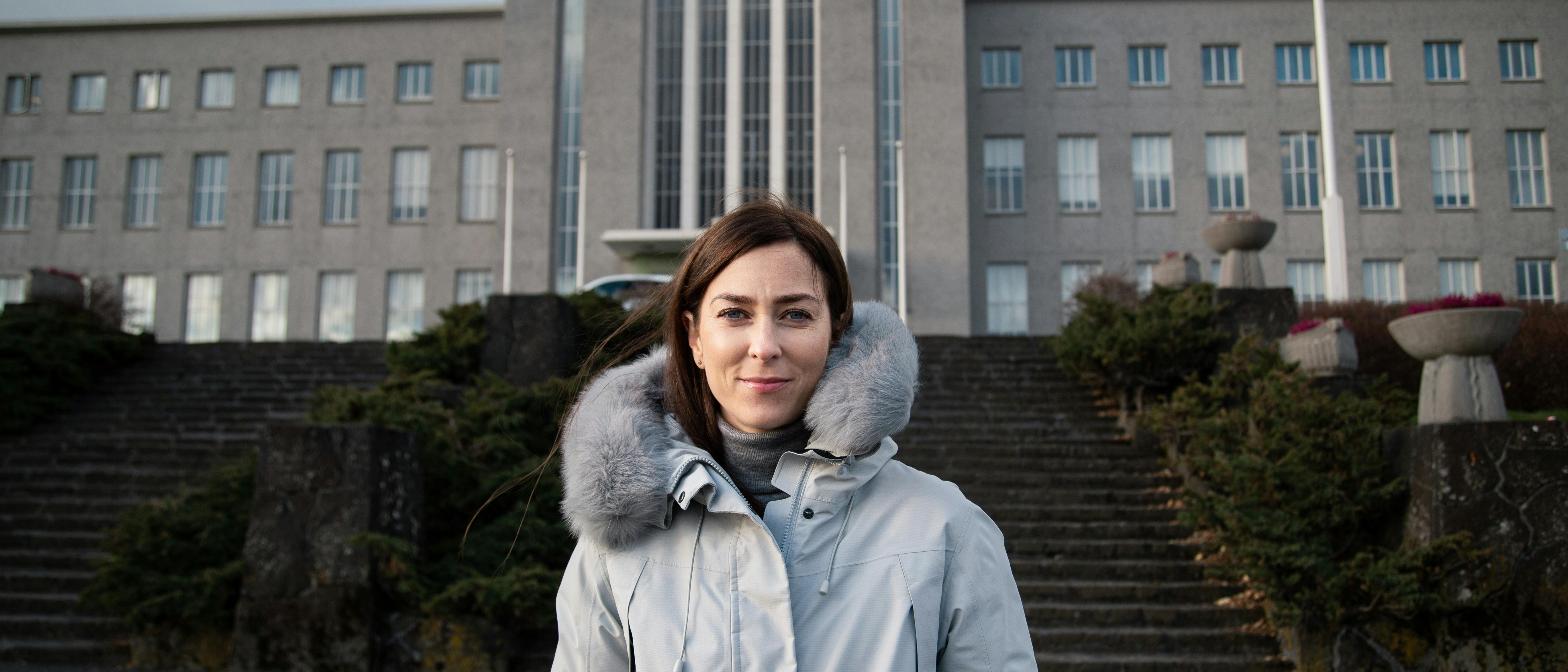 Elísabet is the first women in history to finish the 400 km Ultra Gobi marathon under 100 hours. She is the most recognized ultra-runner in Iceland and is the owner of Arctic Running.




Elísabet studied nutrition and loves to run outside in the nature, just outside Reykjavík city.
2020 Gift guide
Elísabet recommends
---
Interview
Christmas for Elísabet

What is an essential Christmas tradition?
I don't really have any specific Christmas tradition, but if I had to pick one it would be to set up the Christmas decorations, having a cosy time and picking out nice and practical Christmas presents for my family and friends. There are also a lot of great runs during this time of the year, so I get the chance to spend some time with my training partners and run in the winter elements.
Which 66°North product do you use the most?
These days I mostly use my new running jacket, Kársnes. It is so light with outstanding breathability. I have also started to use the Straumnes jacket, and I reckon it will be great for both running and hiking this winter. It is warm, water repellant and has got good breathability as well. At last, I have to mention the Snæfell Gore-Infinium gloves, they are just perfect for running or hiking in every type of weather.
What is your favourite place to travel to in Iceland?
It is really tough to choose only one favourite place in Iceland, but I guess it would probably be the highlands. One of the most jaw-dropping places that I have been to is Öskjuvatn and the track leading towards the water there. The lava and the desolation are what impressed me the most. 

How will Christmas be for you this year?
I will be at home relaxing with my partner and our families. We will use this holiday to prepare for our firstborn that we're expecting in February.
Do you have a favourite Christmas song?
I think I will play all the most popular holidays playlists on Spotify during the holidays. I like songs that are easy-going, jazz and so on. Michael Bublé's Christmas albums are a perfect example of that.
What is your favourite Christmas movie?
Christmas Vacation is by far the best movie to watch during the holidays, but I am also a fan of romantic Christmas movies like The Holiday and Love Actually.

Designed and proven
in Iceland since 1926
Durability
We have always protected people with our clothing. 
If there is a defect we will repair it free of charge
Repair and recycling
We believe products should last a lifetime. We are committed to repairing your product whatever its age.
Carbon offset
Through our holistic approach to circularity, we can minimize harm, mitigate our impact, and make a net positive impact on the world.