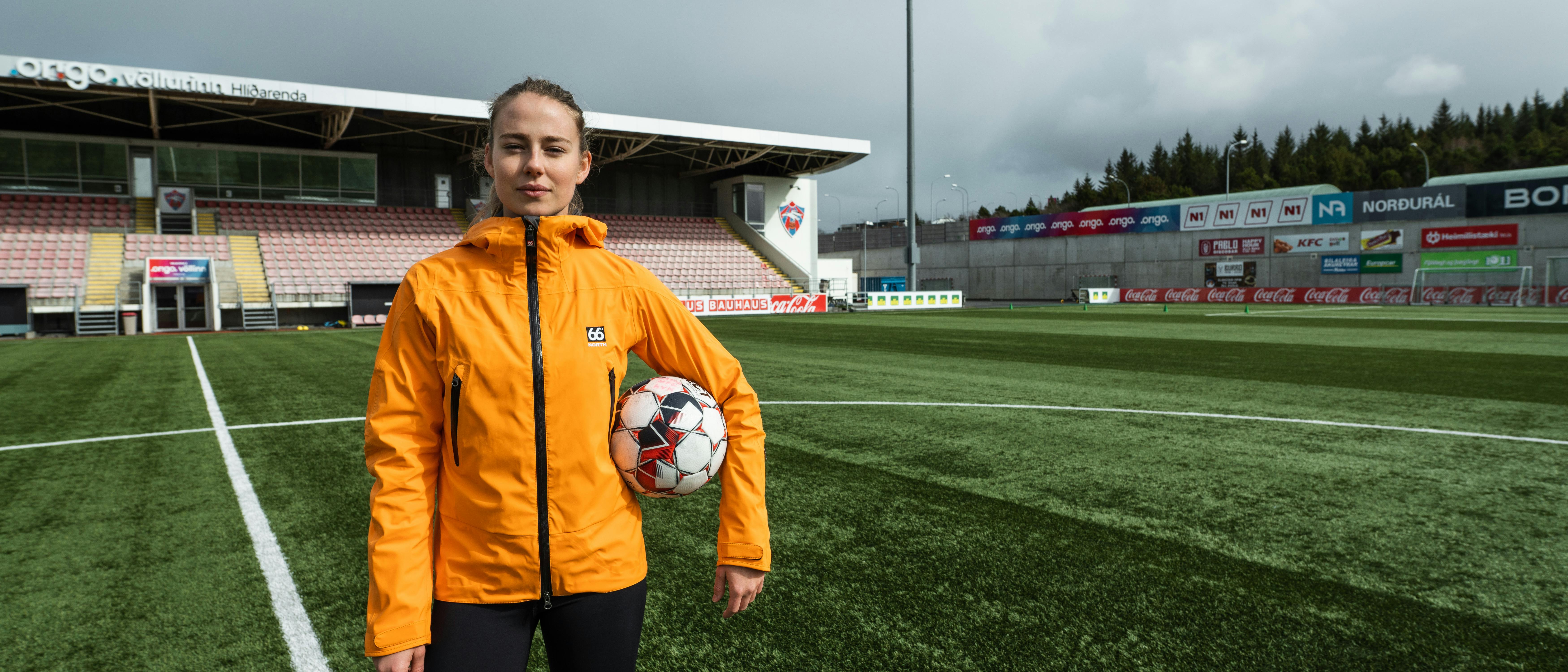 Elín Metta's affection for sports started at a young age when she went regularly with her dad out to the nearest soccer field. Today, Elín is known as one of Iceland's top-performing athletes.



Whilst her role in football take up a lot of energy, time, and focus, Elín has managed to follow her passion and pursue a full-time degree in medicine.
2020 Gift guide
Elín Metta recommends
---
Interview
Christmas for Elín Metta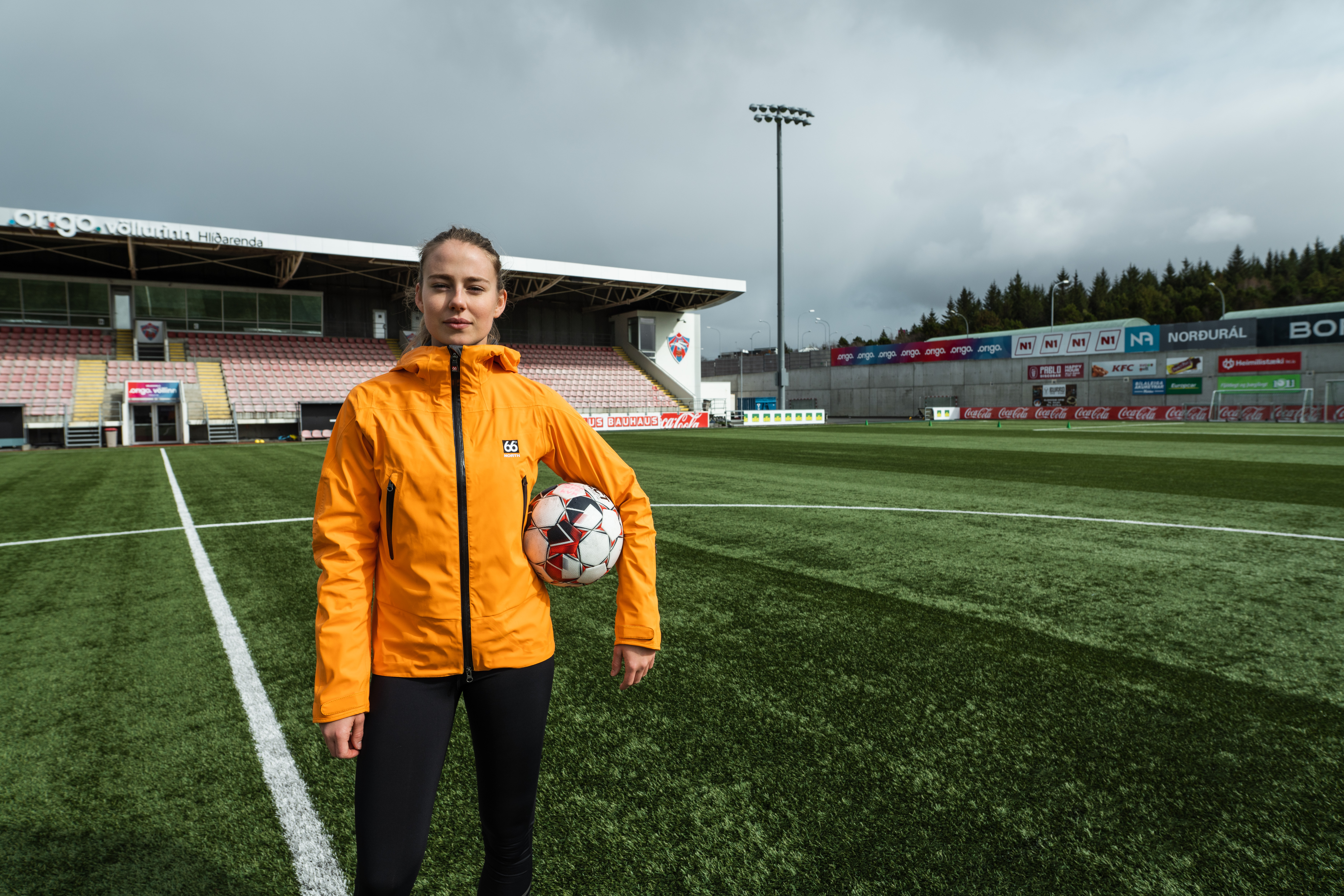 What is an essential Christmas tradition?
An essential Christmas tradition for me is walking down the Laugavegur shopping street in downtown Reykjavik on Þorláksmessa, which is the day before Christmas and then reading a good book on Christmas day.
Which 66°North product do you use the most?
That must be the Snæfell NeoShell jacket. I have used it so much this year, both for my everyday commute in Reykjavík and when I go hiking – the weather doesn't really matter, it's a perfect jacket for both rainy and sunny days. Also, I just recently got myself the Hrannar Alpha half-zipped sweater which is so soft and warm that I want to wear it all the time, especially during those cold winter months where you're literally chronically cold.
What is your favourite place to travel to in Iceland?
I travelled the Icelandic Westfjords last summer and I was completely fascinated by the nature there. Unfortunately my favourite spot there must remain a secret in order to keep it as good as it is.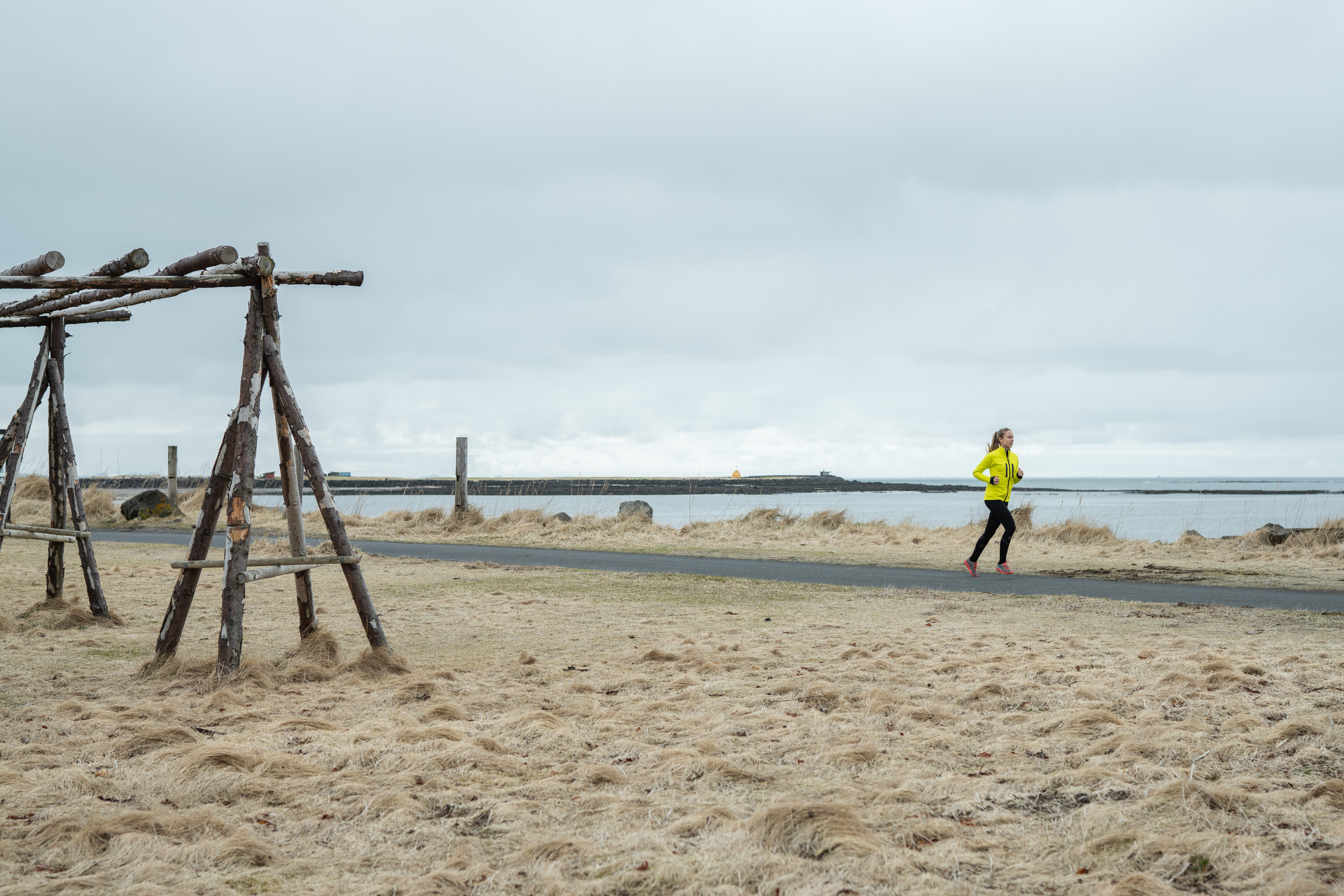 How will Christmas be for you this year?
I'll be in Iceland thankfully and I'll spend Christmas time with my family and nearest and dearest.
Do you have a favourite Christmas song?
I always listen a lot to the Icelandic Christmas album "Nú stendur mikið til" by Sigurður Guðmundsson and the Memfismafían. The song "Það snjóar", which is on the album, is my favourite one. Then again, there's this Christmas song with the punk band Pogues called "Fairytale of New York" which will always be among my favourites.
What is your favourite Christmas movie?
There are mainly two ones, British ones actually; Bridget Jones's diary and Love Actually.

Designed and proven
in Iceland since 1926
Durability
We have always protected people with our clothing. 
If there is a defect we will repair it free of charge
Repair and recycling
We believe products should last a lifetime. We are committed to repairing your product whatever its age.
Carbon offset
Through our holistic approach to circularity we can minimize harm, mitigate our impact, and make a net positive impact on the world.