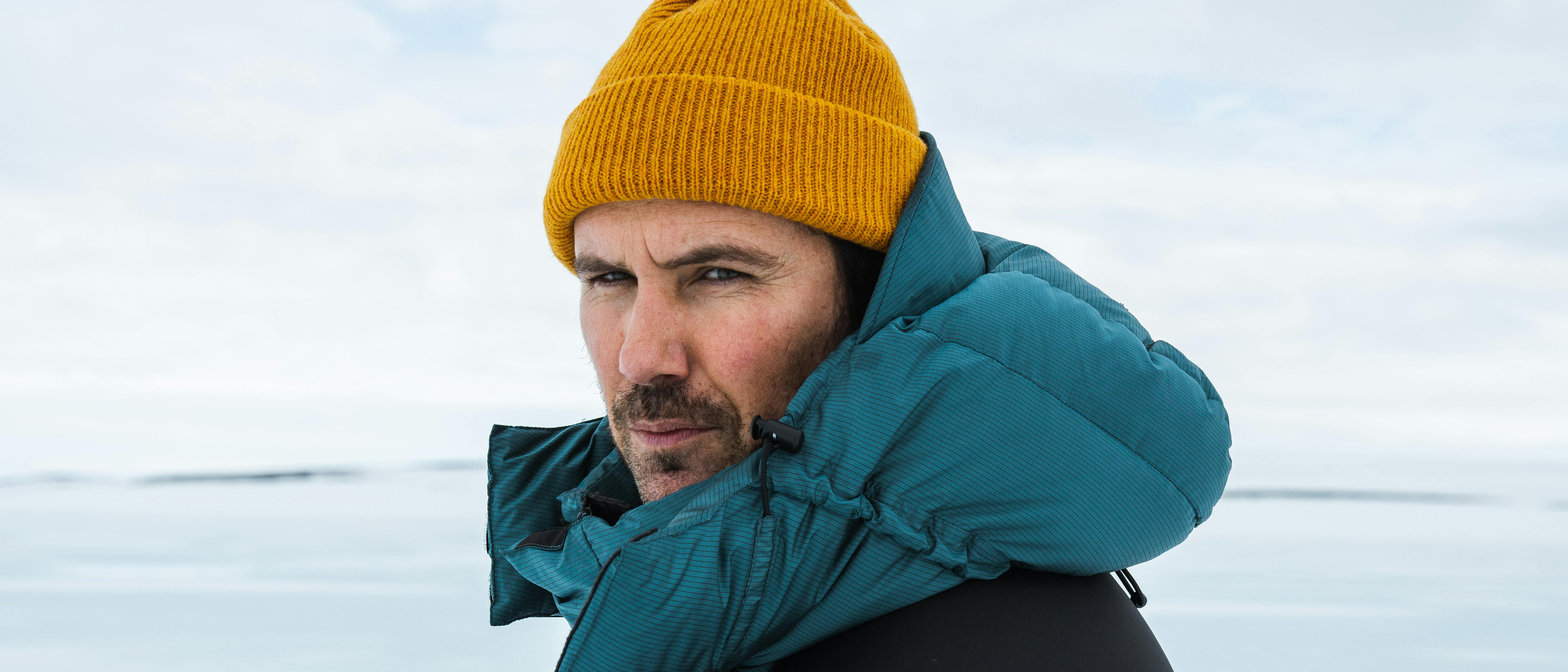 Artist and actor Anthony Bacigalupo came to Iceland in 2009 to explore the countryside and get inspiration for upcoming pieces of work. He found so much more in his journeys and decided to rethink his path in life and start a family on the island.




Never settling in his body of work, Anthony merges his background of design, architecture and community into his company Reykjavík Trading Co. and his shop / studio The Shed
2020 Gift guide
Anthony recommends
---
Interview
Christmas for Anthony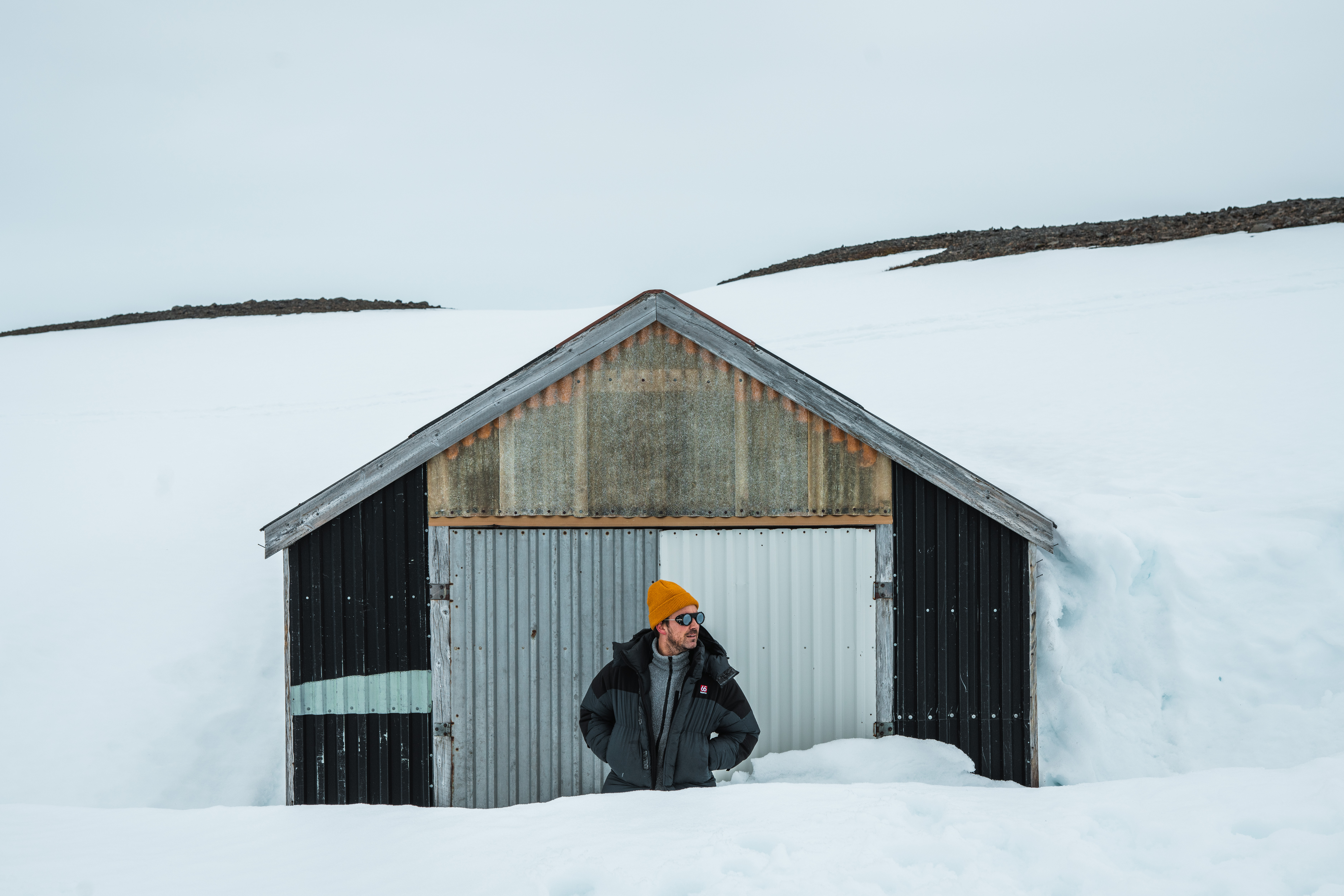 What is an essential Christmas tradition?
People tend to think we are somewhat secretly Christmas elves. From baking our special pumpkin bread for family & friends, to decorating our home & property with thousands of warm white vintage lights, to collecting old Christmas vinyls & children's books, I think our most favorite tradition is bringing home that one chosen special Christmas tree to be decorated. It is a funny tradition in a way, but we have found something so beautiful about it. My wife & I started this tradition when we first met, before we had kids, just going out into the Icelandic forest & support them by choosing a tree that could be cut (to help with forest management).There is something so cozy about taking a thermos of hot cocoa, some blankets, our sled & just being in nature covered in white. Since we are a member of our local forestry, its also so nice to see what it does by supporting them & by doing it like this, we are not importing trees & actually giving back so that they can plant in other areas that are needed. It's also nice to get a live tree too, keep it in a nice planter in the home, decorate it for a few weeks & then plant in your garden. We do this as well in our guesthouse, The Garden Cottage

Which 66°North product do you use the most?
I think almost every day in the fall & winter I use the Vatnajokull Primaloft pants. My wife actually makes fun of me that I sometimes wear them to take kids to school or wear around house. They are super functional but one of the most comfortable I own.  Now owning & wearing the Tindur jacket as well, its one of those pieces that you can wear around town or actually go out into the frigid wilderness & stay warm.
What is your favourite place to travel to in Iceland?
From the first time I came to Iceland, Snæfellsness became a special place to me. I stayed in Búðir for a few weeks & fell in love with the countryside there. I was working on an art piece for a gallery show in San Francisco & felt a special connection to it. Time moves differently there. When I met my wife, Ýr she also shared a connection to the land- so this became a place that both of us hold dearly to. We are so lucky now to be redesigning the interiors of the hotel there so its great for us to reconnect on another level there with the land.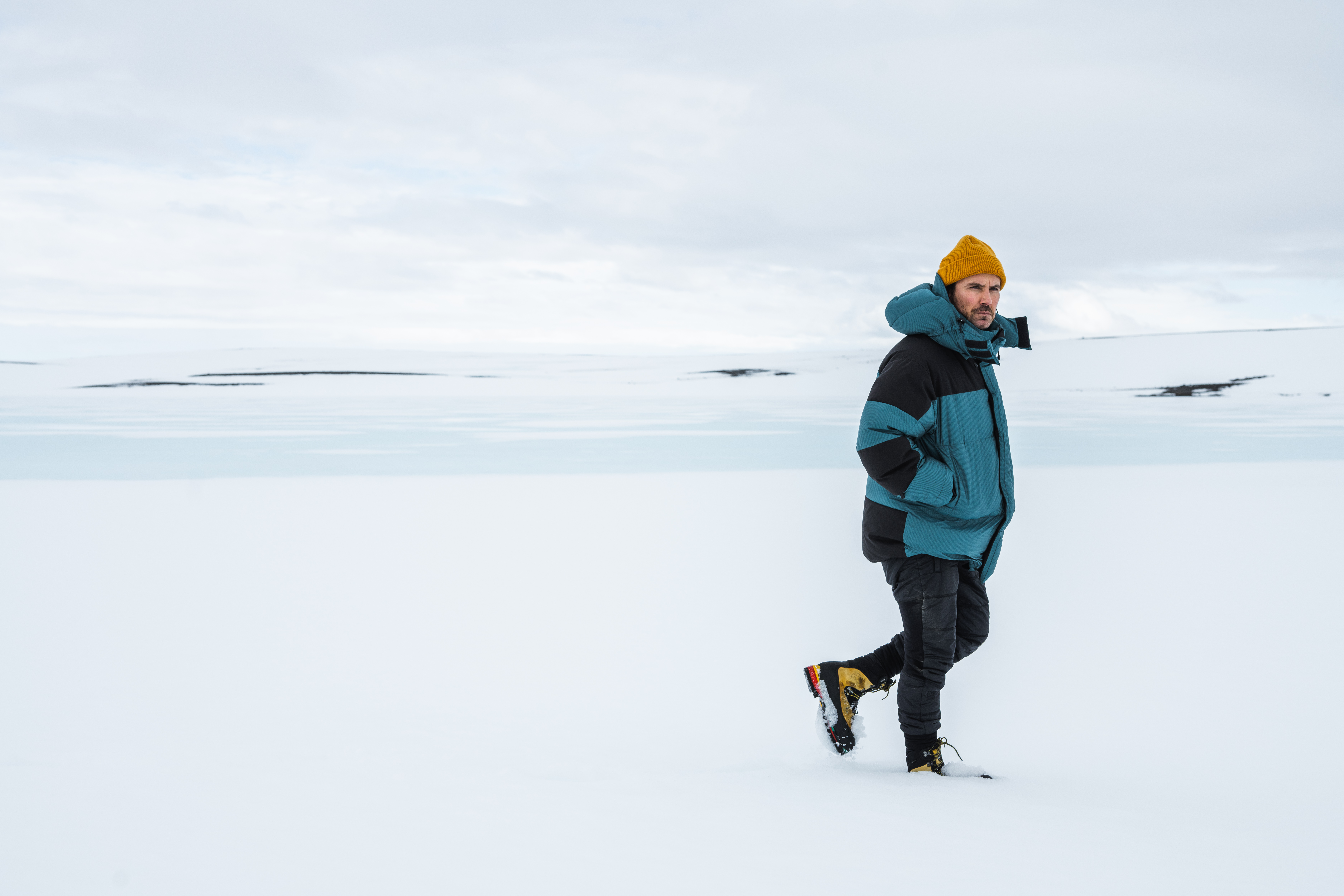 How will Christmas be for you this year?
Christmas is quite an important time for us, as a family & as a company (Reykjavík Trading Co.). I started this crazy tradition last year for our small community of Hafnarfjordur to create the biggest Christmas tree in Iceland (about 24 meters tall) & have a lighting ceremony with mulled wine, cocoa & a concert with our friend's band Góss & local Children's choir. Last year we opened our doors to our shop The Shed for the first time on this nite. There were hundreds of people singing & dancing & just enjoying the holiday spirit. This year, we plan on doing the same thing, and luckily if the weather doesn't agree, I built a pretty large modern greenhouse in case we need to have the music & food / drinks inside.  But it's times like these in 2020 that community & a positive spirit is needed, so if we can help with that, we are more than happy to.
Do you have a favourite Christmas song?
This question is very easy & tough at the same time. I'm not ashamed to say that I usually tear up when I hear them both. They hold a lot of sentimental value to me, especially because Iceland has become my new home & I've started my own family here on the island. "I'll Be Home for Christmas" & "Nú Mega Jólin Koma fyrir Mer" Both songs speak about the true meanings of Christmas & the paint this picture of cozy & calm times.
What is your favourite Christmas movie?
I can honestly say that every year we sit and watch "The Elf" as a family. It never gets old- One that I didn't appreciate until I became a father was, "It's a Wonderful Life"- that one is such a beautiful story & I only wish I was as good as an actor as Jimmy Stewart was.

Designed and proven
in Iceland since 1926
Durability
We have always protected people with our clothing. 
If there is a defect we will repair it free of charge
Repair and recycling
We believe products should last a lifetime. We are committed to repairing your product whatever its age.
Carbon offset
Through our holistic approach to circularity, we can minimize harm, mitigate our impact, and make a net positive impact on the world.