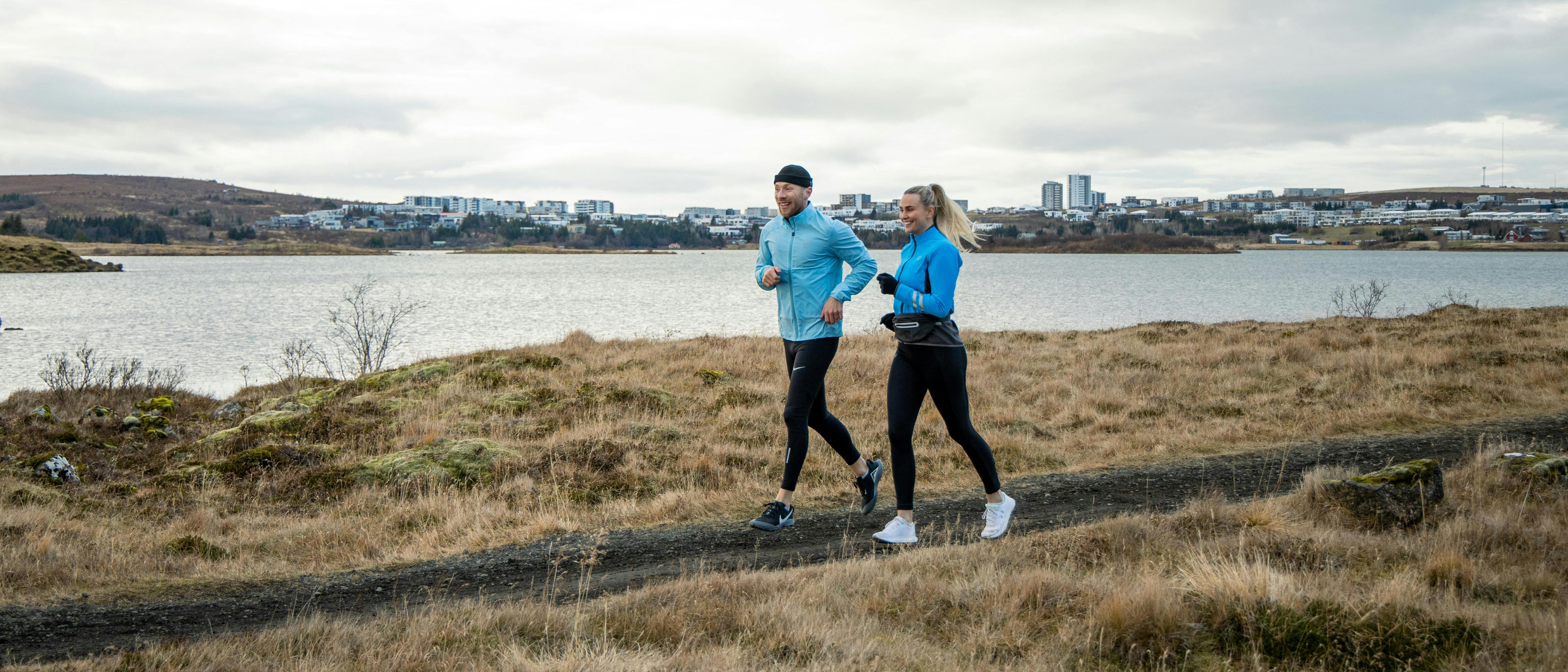 Coming from a background in athletics, Ari Bragi and Dorothea are avid runners who both hold titles as Icelandic champions in their field of running. In between the time spent on the tracks and taking care of their newborn, Ari Bragi and Dorothea love spending their time outdoors in the nature next to their home in Reykjavik.




Ari Bragi and Dorothea running in the Heidmork nature reserve.
2020 Gift guide
Ari Bragi and Dorothea recommend
---
Interview
Christmas for Ari Bragi and Dorothea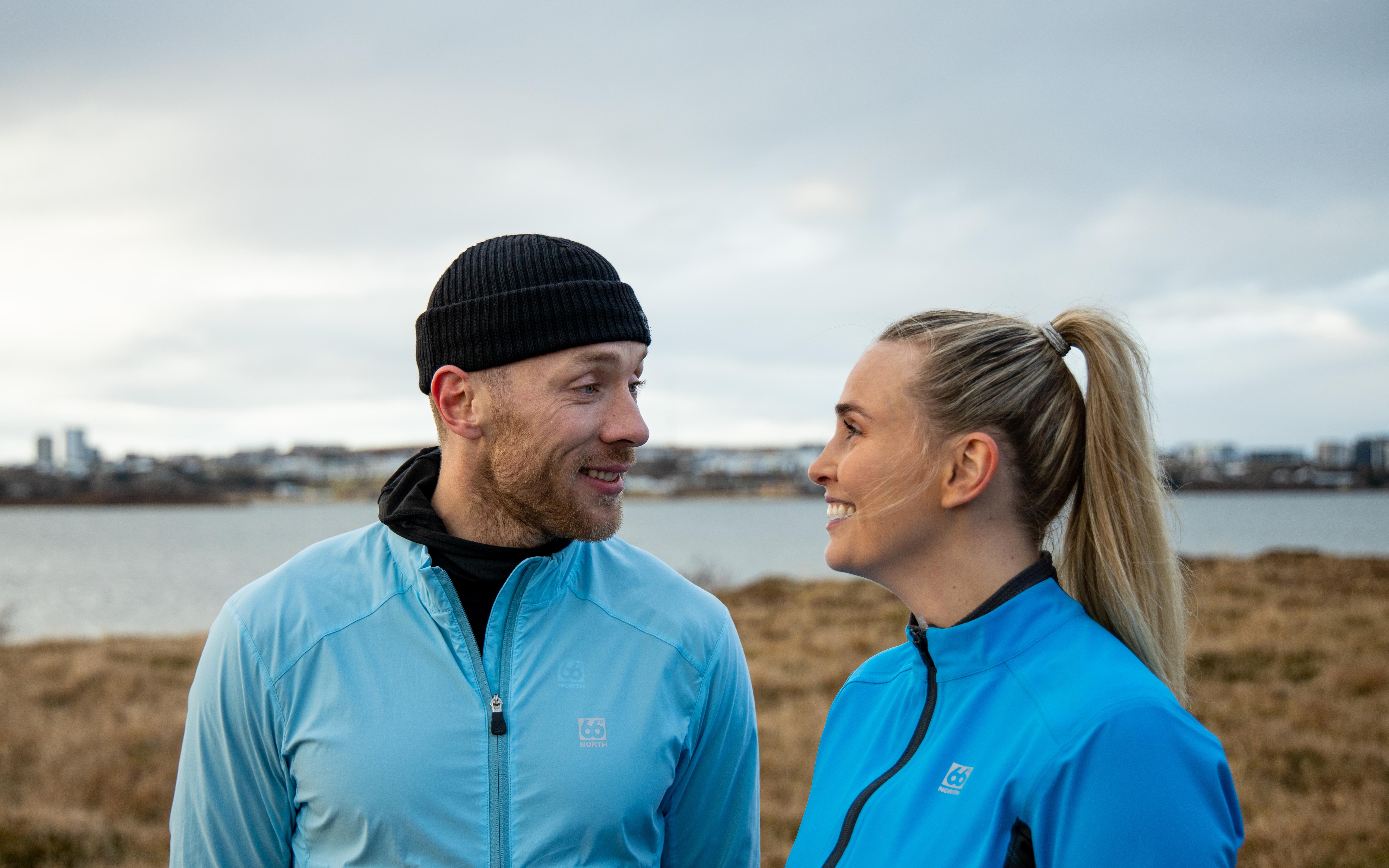 What is an essential Christmas tradition?
For Ari it's without a doubt preparing the Christmas meal days before the big night, but for Dorothea, it's the tradition of taking a 'sacred' bath on the day before Christmas. We, however, look really forward to start creating our own Christmas traditions for our family.
Which 66°North product do you use the most?
Both of us absolutely love our Snæfell shell jackets from 66°North. We use them in all types of weather when we train outside, both on our way to training, during training, and in our casual walks.
What is your favorite place to travel to in Iceland?
Our favorite place to spend some quiet time in Iceland must be the Fljótshlíð area in the South of Iceland.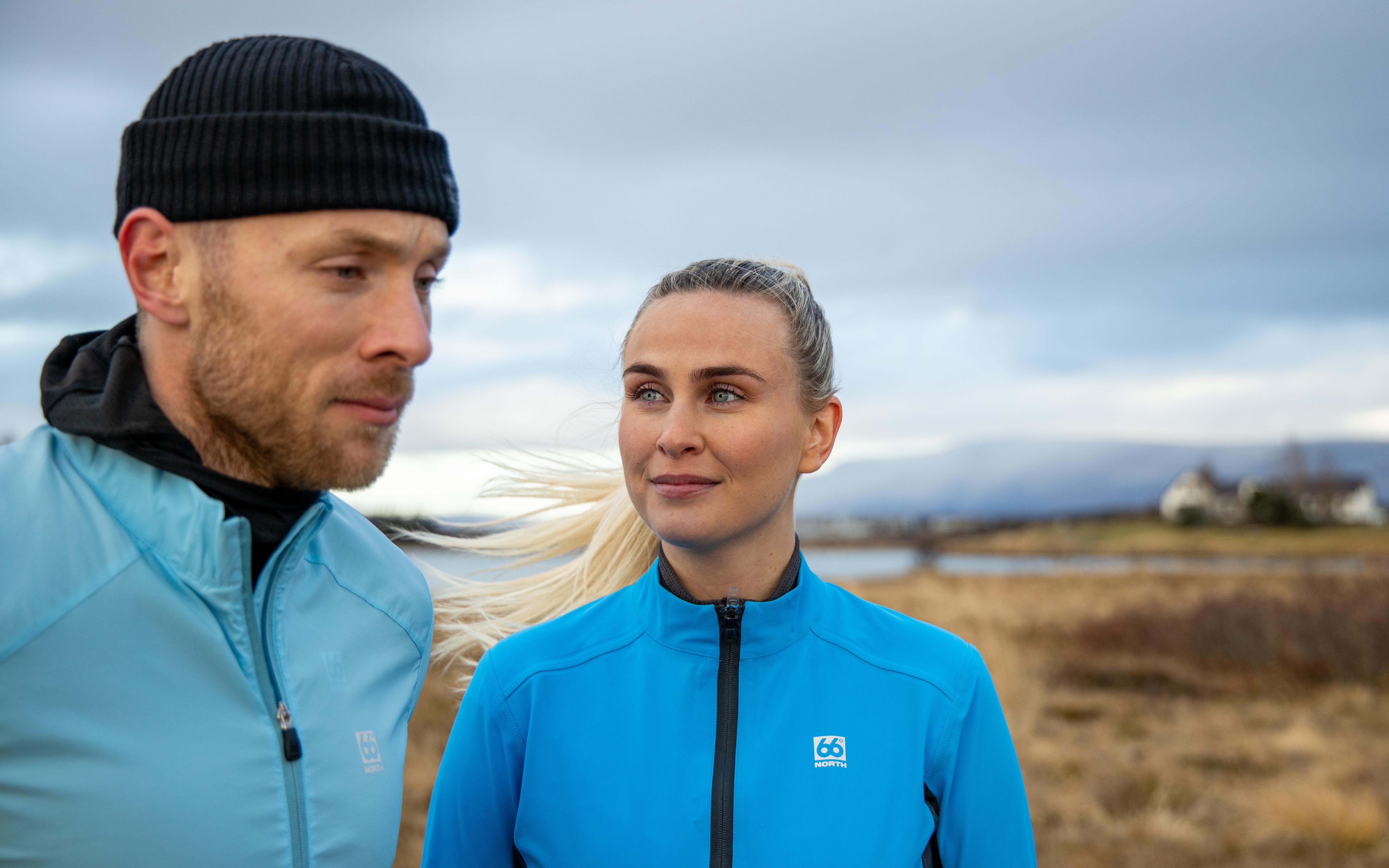 How will Christmas be for you this year?
This will be the first Christmas that we spend together as a family, so we look forward to spending it together in a quiet setting at home.
Do you have a favourite Christmas song?
Dorothea loves all the standard old Icelandic Christmas songs while Ari is more for the classic American ones, for example, Frank Sinatra's classic Christmas albums.
What is your favourite Christmas movie?
It's always been a tradition to watch "Christmas Vacation" while drinking hot chocolate and eat homemade cookies. No matter what, we always laugh at the same scenes in that movie!

Designed and proven
in Iceland since 1926
Durability
We have always protected people with our clothing. 
If there is a defect we will repair it free of charge
Repair and recycling
We believe products should last a lifetime. We are committed to repairing your product whatever its age.
Carbon offset
Through our holistic approach to circularity we can minimize harm, mitigate our impact, and make a net positive impact on the world.