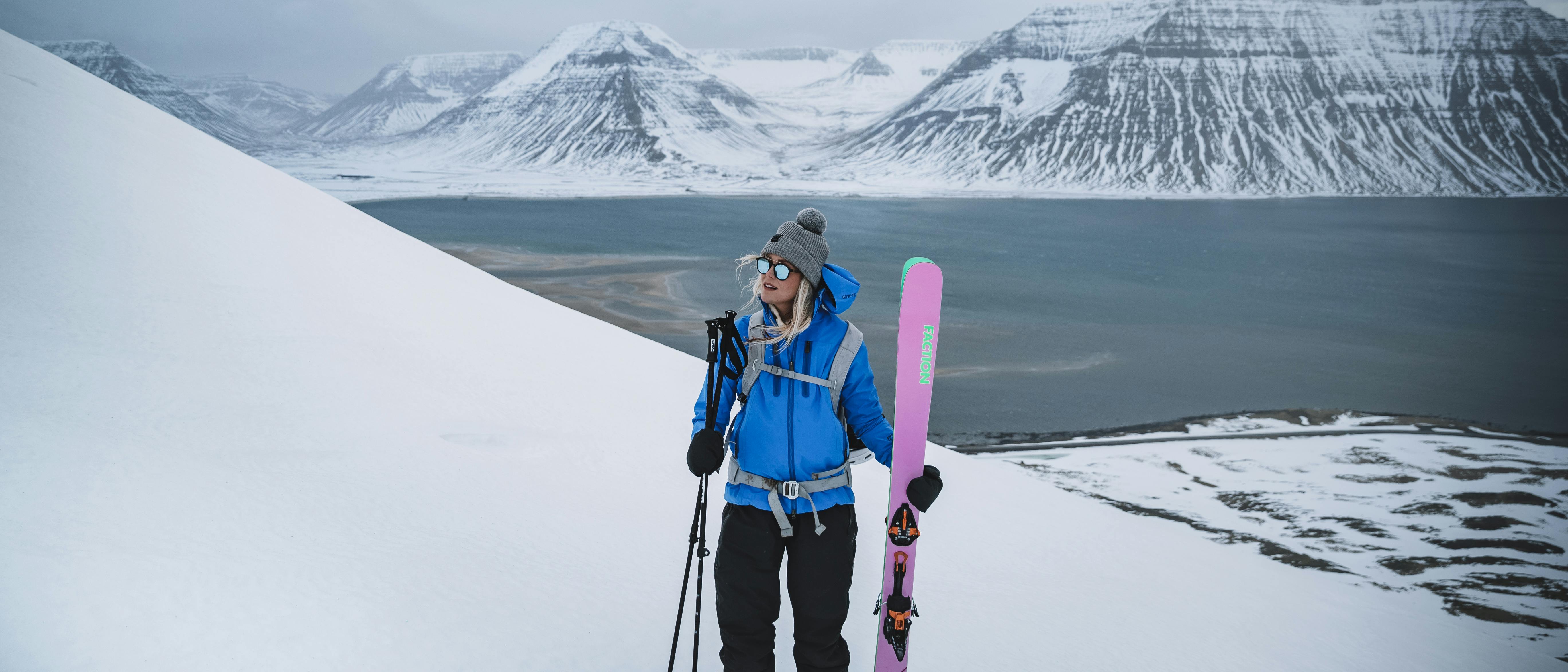 Ása Steinars grew up surrounded by fascinating landscapes and the forever-changing weather in Iceland. This gave her a tight bond to nature and its forces and eventually drove her to pursue a career as a travel photographer where she shares her work on social media.
2021 Gift guide
Ása Steinars recommends



Ása finds the best way to be outdoors during winter is to go skiing, but early last year she was introduced to ski touring and has ever since been hooked on the sport
---
Interview
Christmas for Ása Steinars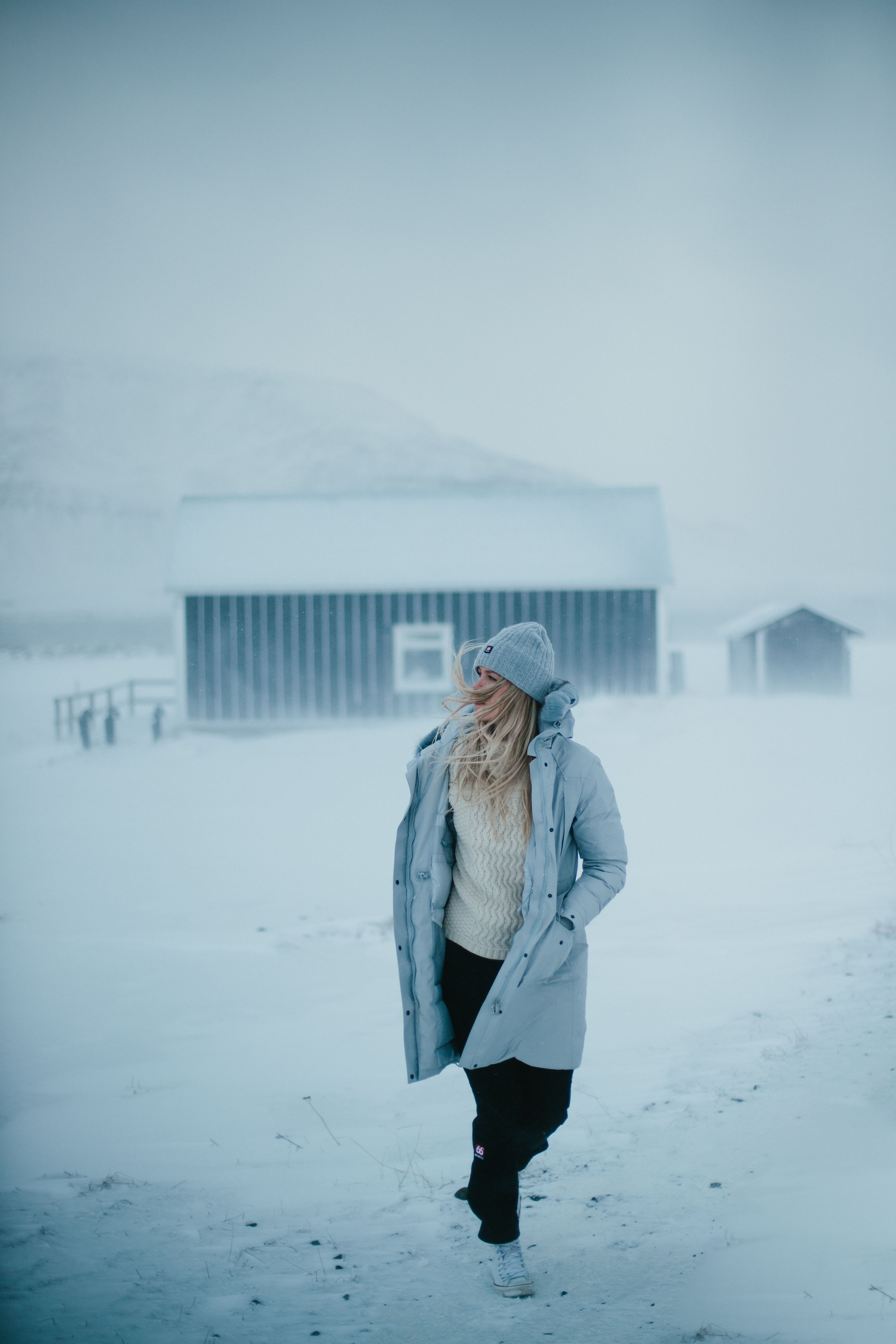 What is your Christmas tradition?
The day before Christmas I always join my family to pick a Christmas tree and we decorate it together. In the evening we join many other Icelanders heading downtown in Reykjavik for a walk around town and drinking lots of hot chocolate and mulled wine. This is how I get into Christmas mood and start the holidays.
Which 66°North product do you use the most?
The Hornstrandir Gore-Tex jacket is without a doubt my most used 66 North product. It's perfect all year round and always comes with me. In winter for skiing and summer for hiking. It's perfect as it protects well for wind and rain, but at the same time is light to pack. I also really like the length of it, the model is a bit taller than regular jackets.
What is your favourite place to travel to in Iceland?
I have to say the Highlands. There is just so much to explore and it's always so exciting to go there. It's an adventure every time. There hardly any infrastructure or even phone signal so you really have to be prepared. It's also a very short season to go here so I still have a lot left to explore and every time I go I find something new.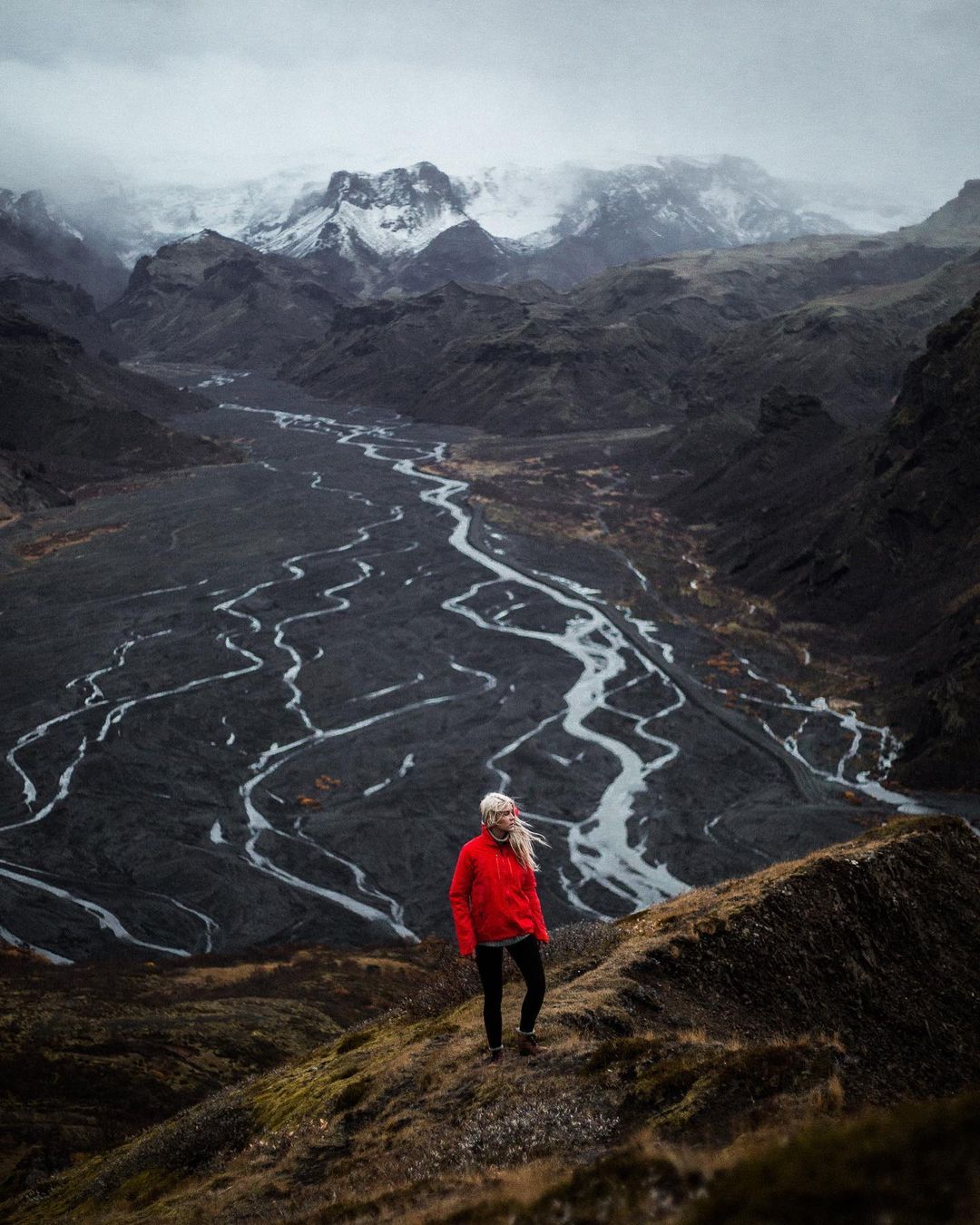 How will Christmas be for you this year?
I will spend it at home with my boyfriend and family. I look forward to a lot of relaxing in front of the fireplace and eating good food.
Do you have a favourite Christmas song?
I grew up in Norway so many Norwegian songs give me a very nostalgic feeling. I always play Sissel Kyrkjebö and her Christmas songs, nothing says Christmas to me as they do. My whole family does the same actually, so there's always a lot of Norwegian songs at our Christmas.
What is your favourite Christmas movie?
I can't pick only one so I'm gonna have to say Love Actually & Holiday.

Designed and proven
in Iceland since 1926
Durability
We have always protected people with our clothing. 
If there is a defect we will repair it free of charge
Repair and recycling
We believe products should last a lifetime. We are committed to repairing your product whatever its age.
Carbon offset
Through our holistic approach to circularity, we can minimize harm, mitigate our impact, and make a net positive impact on the world.