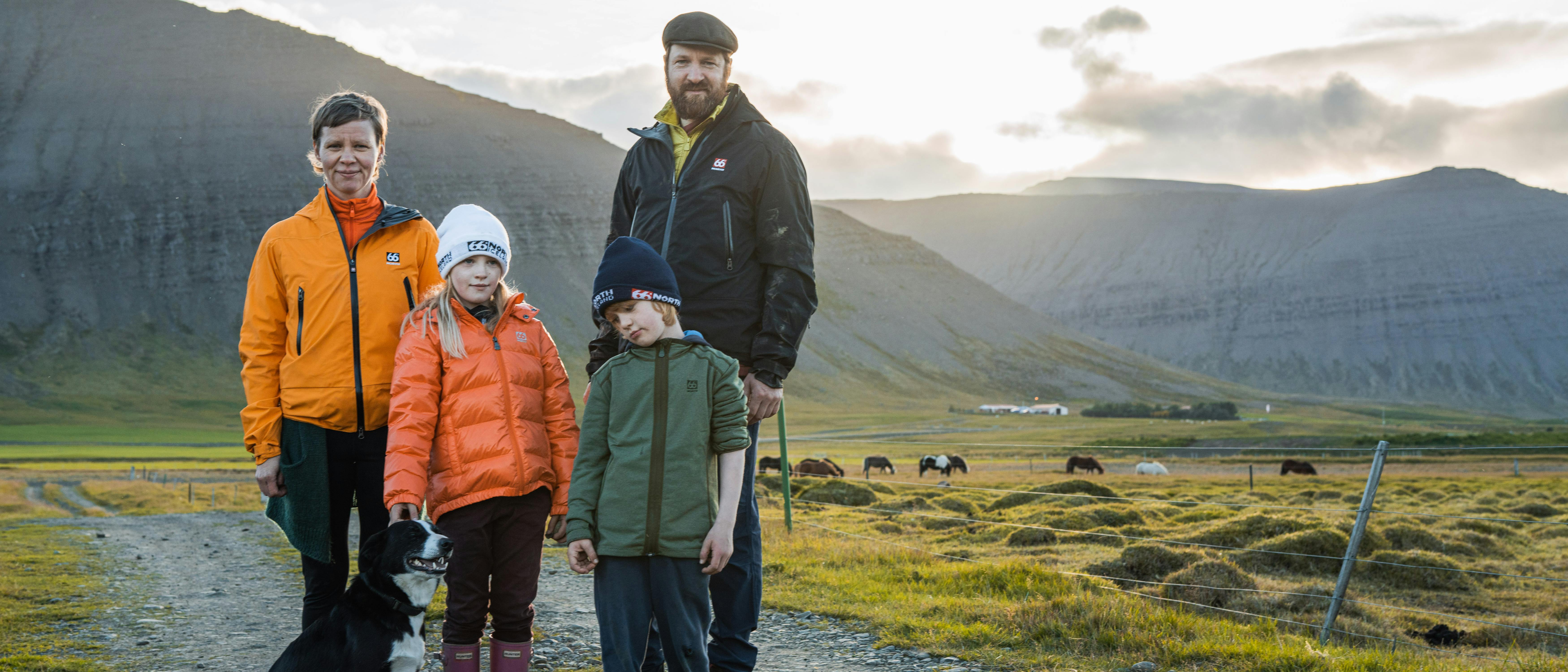 In 2005, Wouter and Janne met in Reykjavík after both individually moving to Iceland to study and travel. It wasn't long before they started to travel the country together and quickly fell in love with the small fishing villages and the slow living fjord lifestyle. There was one particular place that captured their hearts, the small village of Þingeyri, where they noticed a run-down house in the middle of town. It was there that their future together in the Westfjords began.
2021 Gift Guide
Janne & Wouter recommend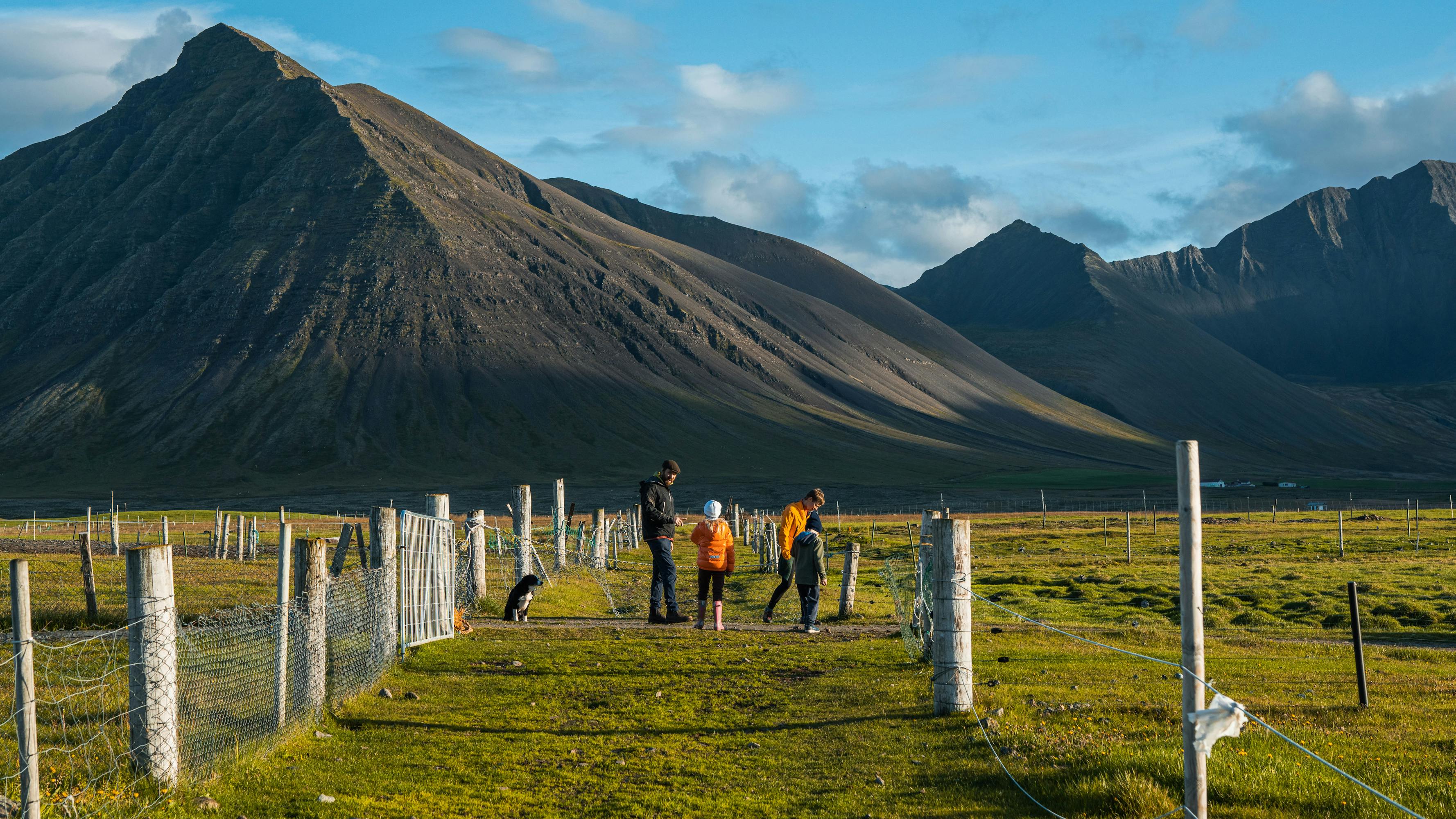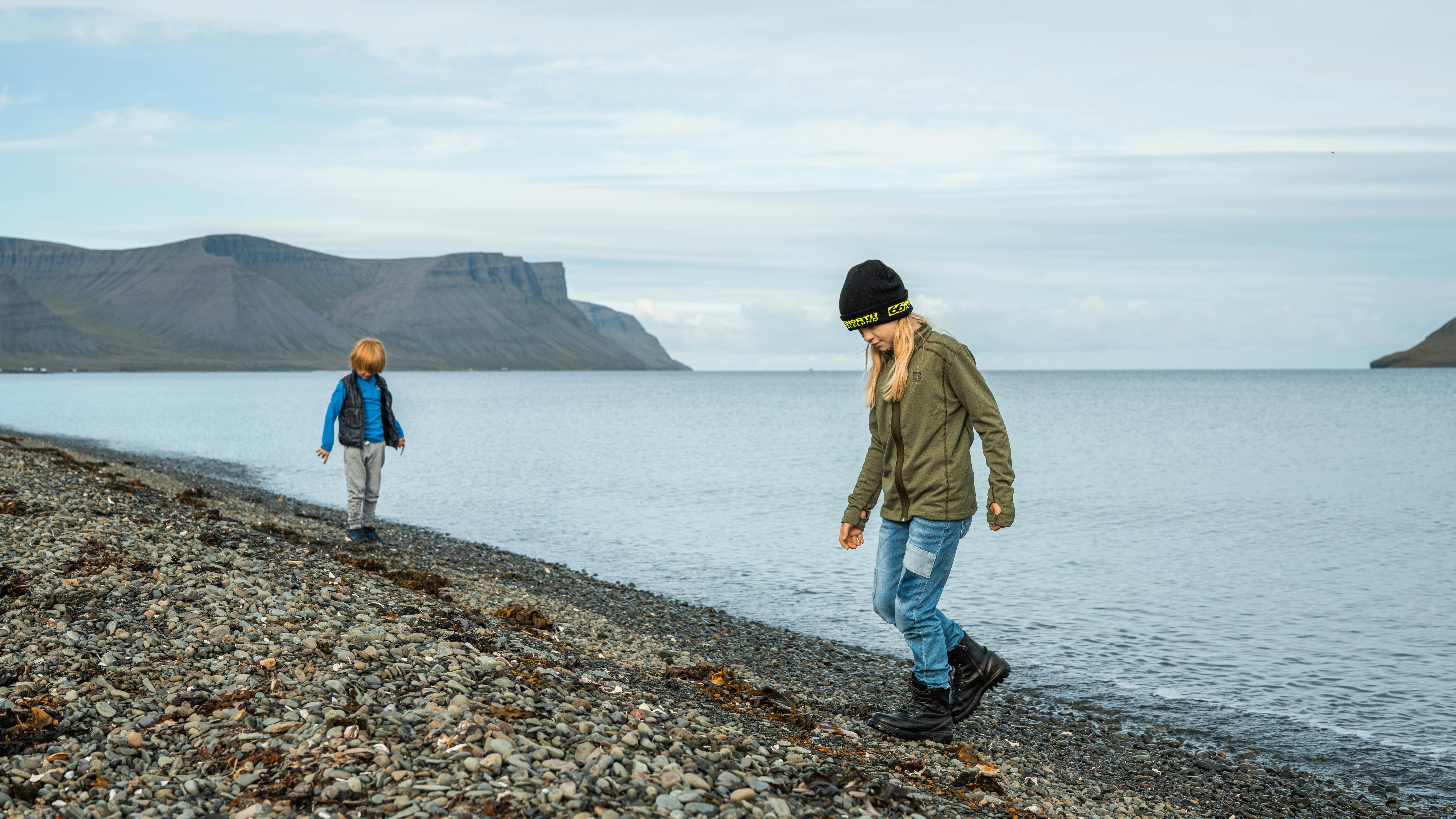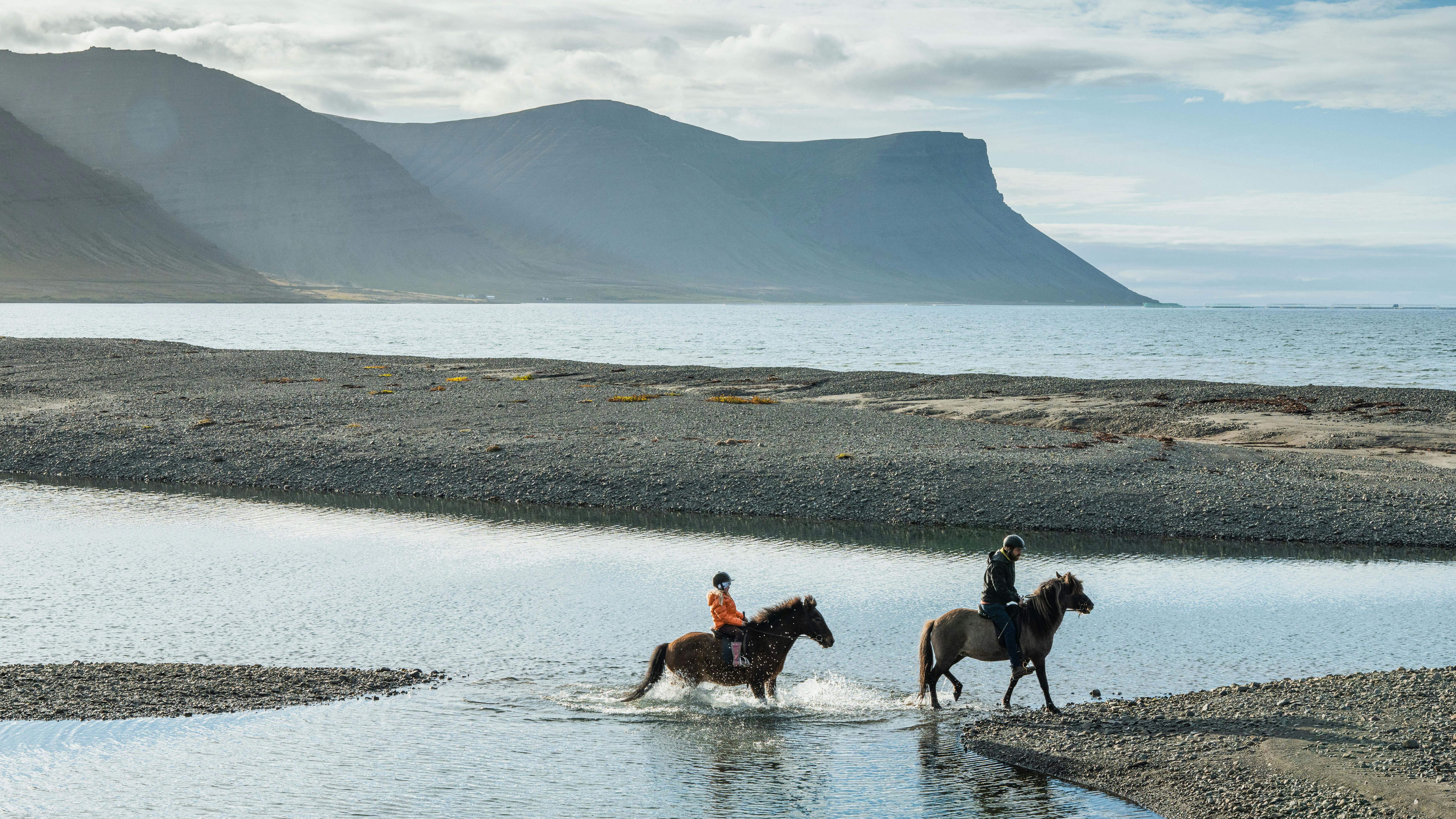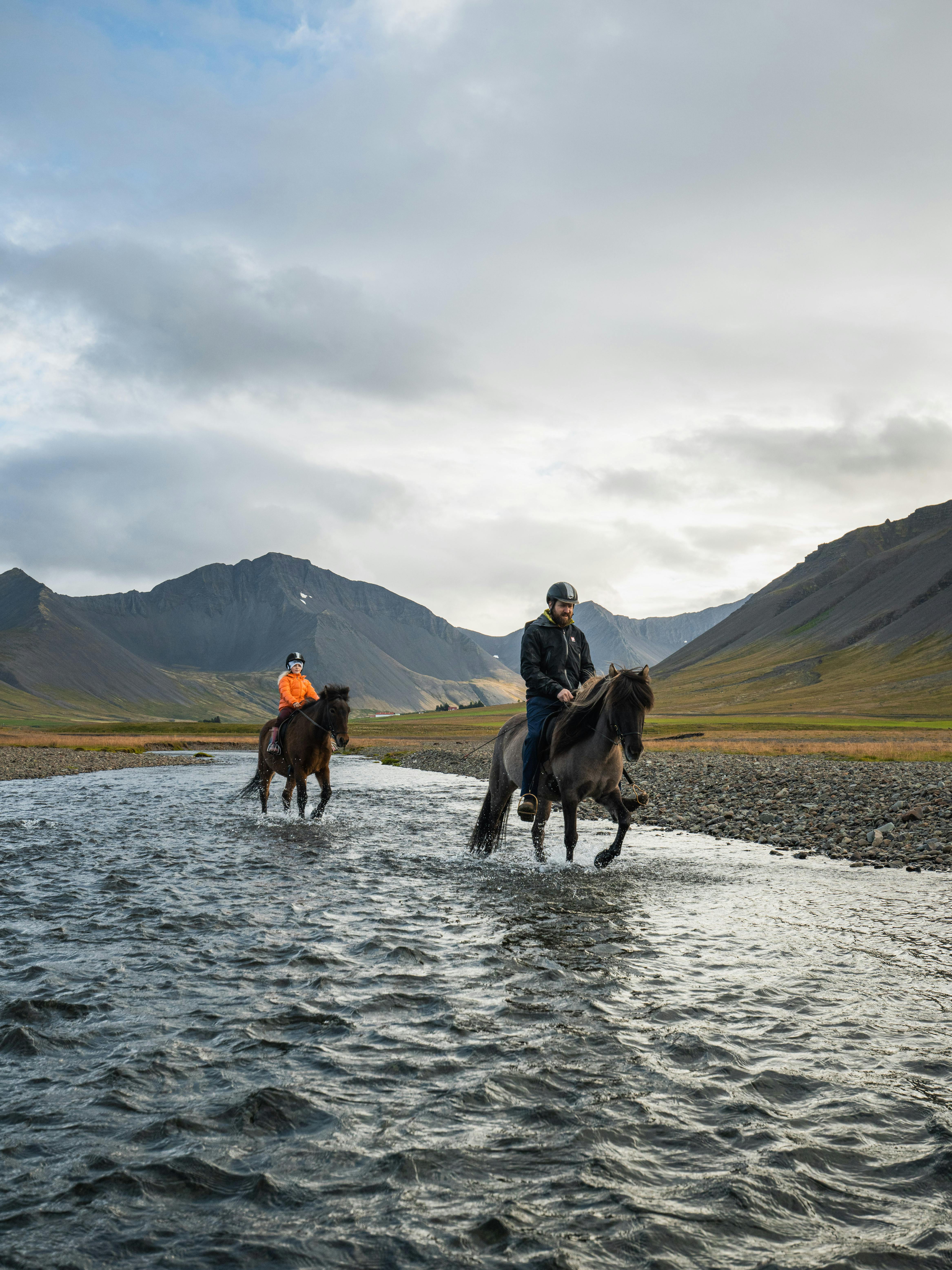 What seems like an extreme place to most, seemed like the perfect place to call home for Wouter and Janne.
---
Interview
Christmas for Janne and Wouter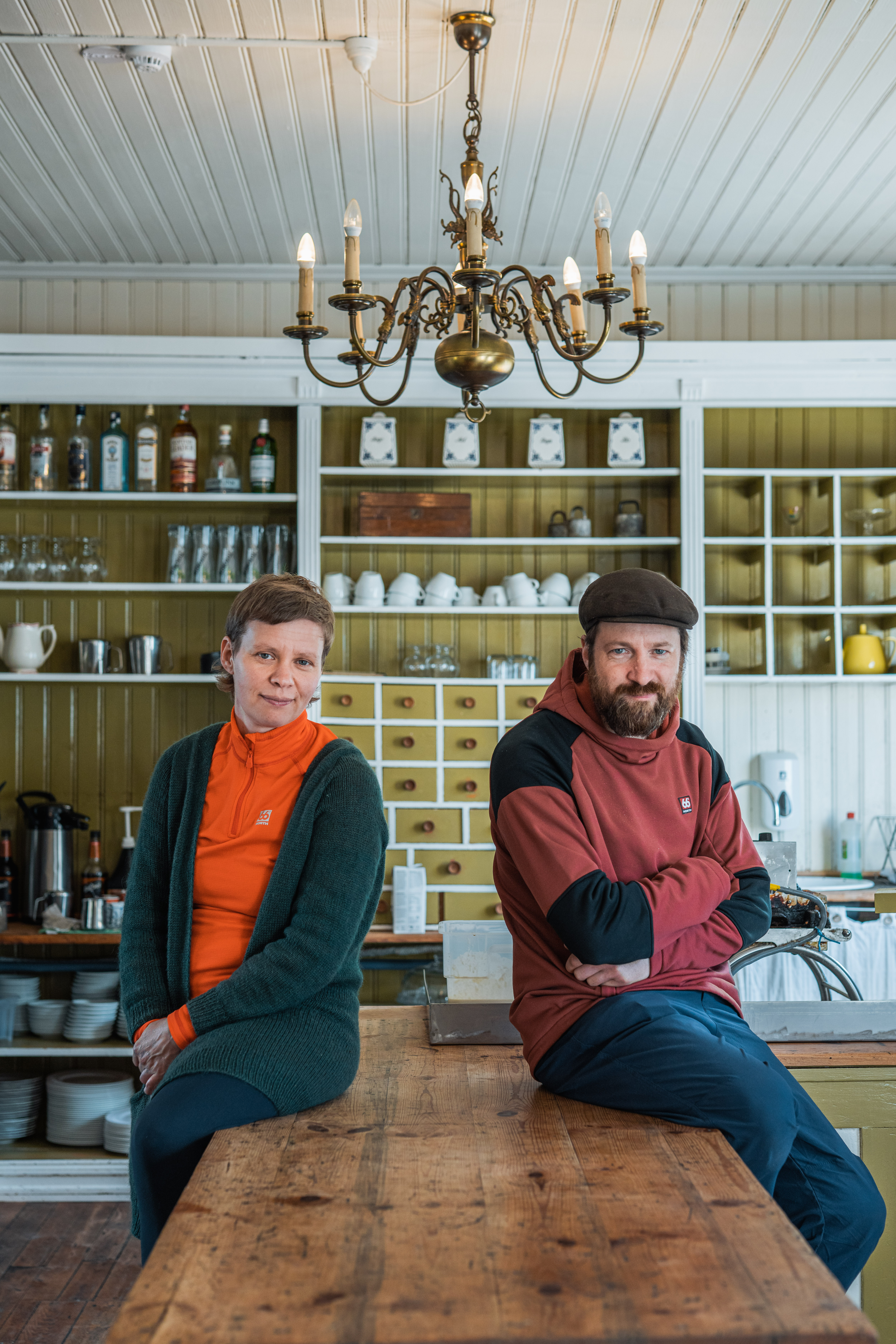 What is your favourite Christmas tradition?
In December we offer Danish smørrebrød to groups in our coffeehouse Simbahöllin. It feels like Christmas really arrives with small social events like that where people get together for good and cozy food and drinks. We also usually dance around the christmas tree on Christmas Eve like people do in Denmark, it's a bit of exercise after all the food, before you sit down and open all the presents.
Which 66°North product do you use the most?
66°Norður húfukolla. We probably have around 100 pieces of this particular garment because our whole family uses them - as well as the whole village of Þingeyri, I think. If they are not marked with names they get forgotten in the swimming pool and other places in town, and someone else might take them home and start using them. That is the cozyness of living in a small place.
What is your favourite place to travel to in Iceland?
Because our coffeehouse, horse and bike rental are only open during the summer months, we do not get to travel much during this period of the year. So early spring or autumn are times we usually travel more around Iceland. Some years back we sometimes went on a two-day horse riding trip around the peninsula from Dýrafjörður into Arnarfjörður - even though it is our backyard, it is probably one of our favourite places in Iceland. The feeling of remoteness, the stunning landscapes and the endless fjordscapes are breathtaking and very calming for the soul. The feeling of the autumn light hitting the mountains from different sides adds to the atmosphere!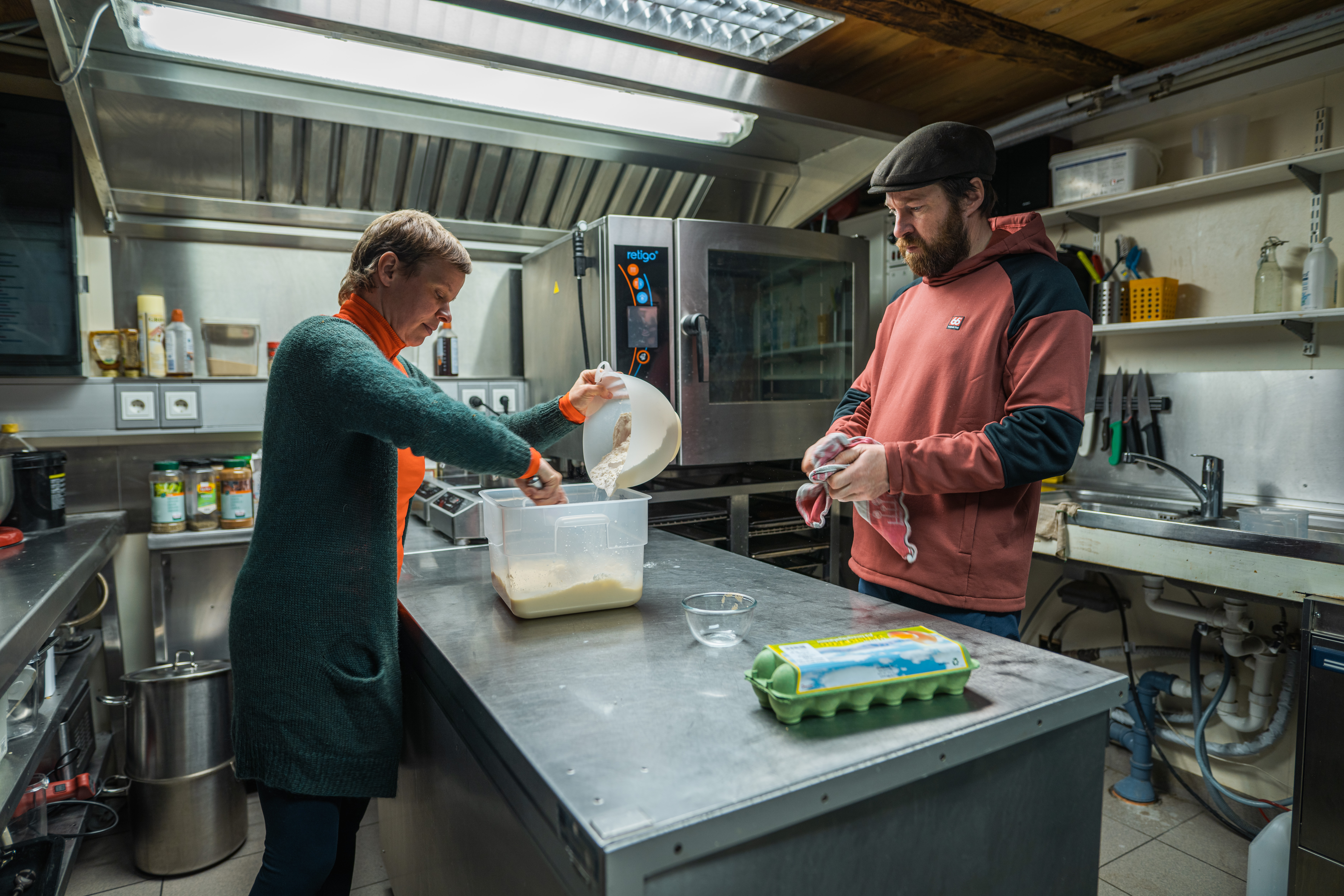 How will Christmas be for you this year?
We usually stay in Þingeyri for Christmas as it is very cozy, calm and dark during this period of the year. We usually have snow and a christmas tree with lights on in our garden. This year we will have family visiting us from Denmark. We hang out, eat traditional food, go for walks with our dogs, open presents, do some puzzles and read some books.
Do you have a favourite Christmas song?
We have somehow developed a close relationship with the Icelandic Christmas tune Jólahjól by Sniglabandið. The lyrics are so funny and then it is a really catchy tune as well!
What is your favourite Christmas movie?
That must be Home Alone. Still stands out as a funny, inventive, and cozy classic.

Designed and proven
in Iceland since 1926
Durability
We have always protected people with our clothing. 
If there is a defect we will repair it free of charge
Repair and recycling
We believe products should last a lifetime. We are commited to reparing your product whatever its age.
Carbon neutral
Through our holistic approach to circularity we can minimize harm, mitigate our impact, and make a net positive impact on the world.