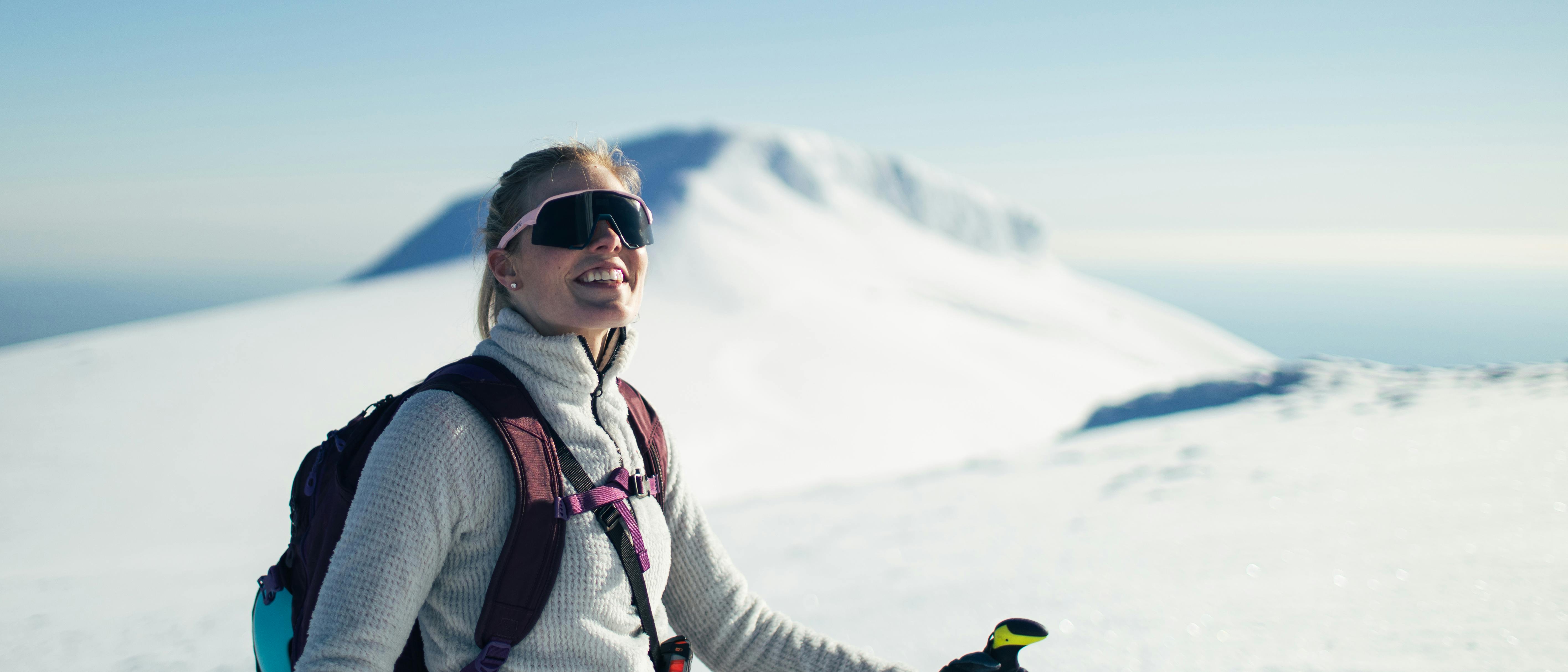 Fanney Þorbjörg started skiing at the age of 6 and from that point on, there. was no turning back. Today, she is not only an avid skier but also a dedicated trail runner and footballer.
2021 Gift guide
Fanney recommends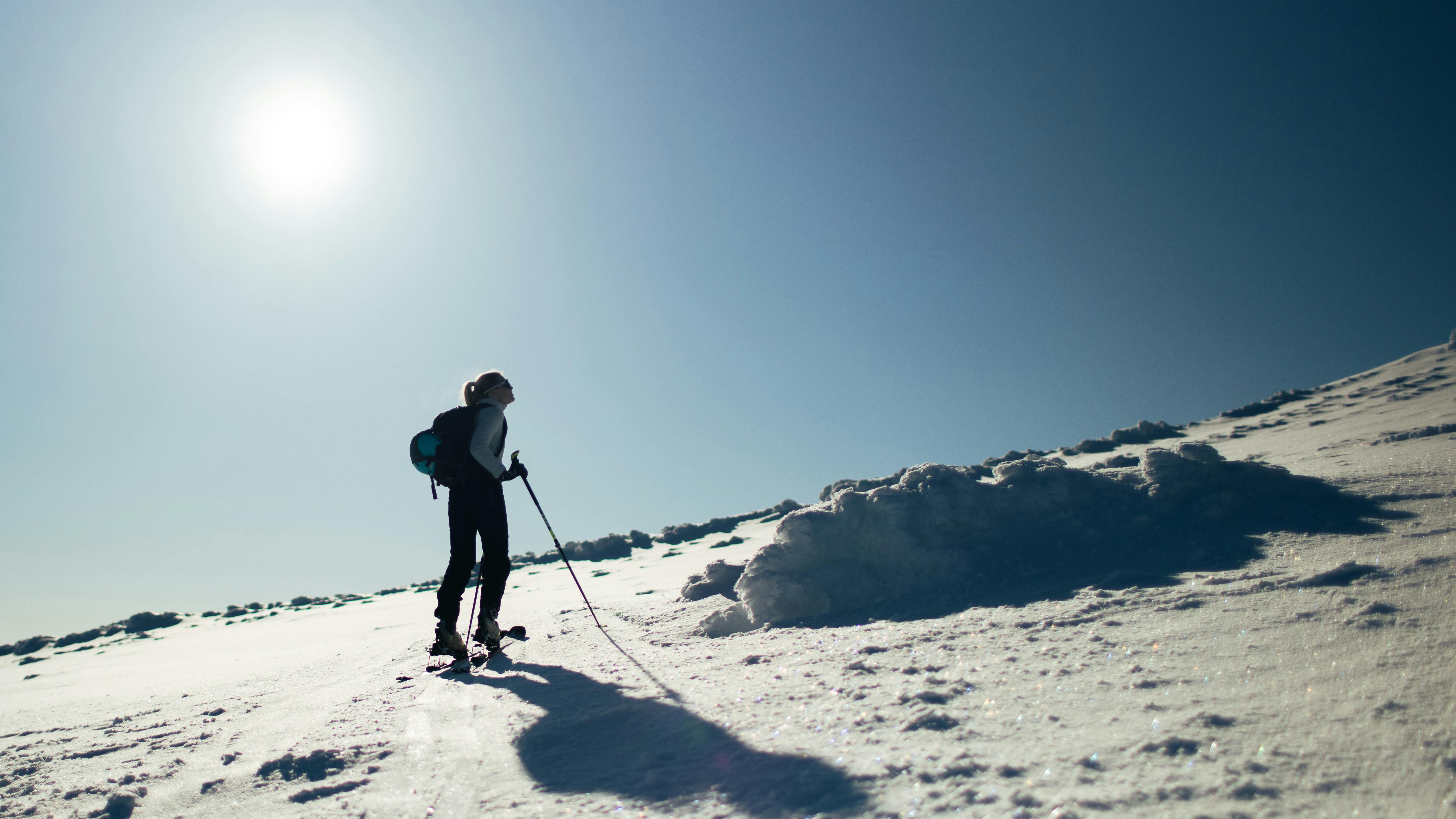 Fanney Þorbjörg's exceptional mindset has brought her to a place once considered impossible.
---
Interview
Christmas for Fanney Þorbjörg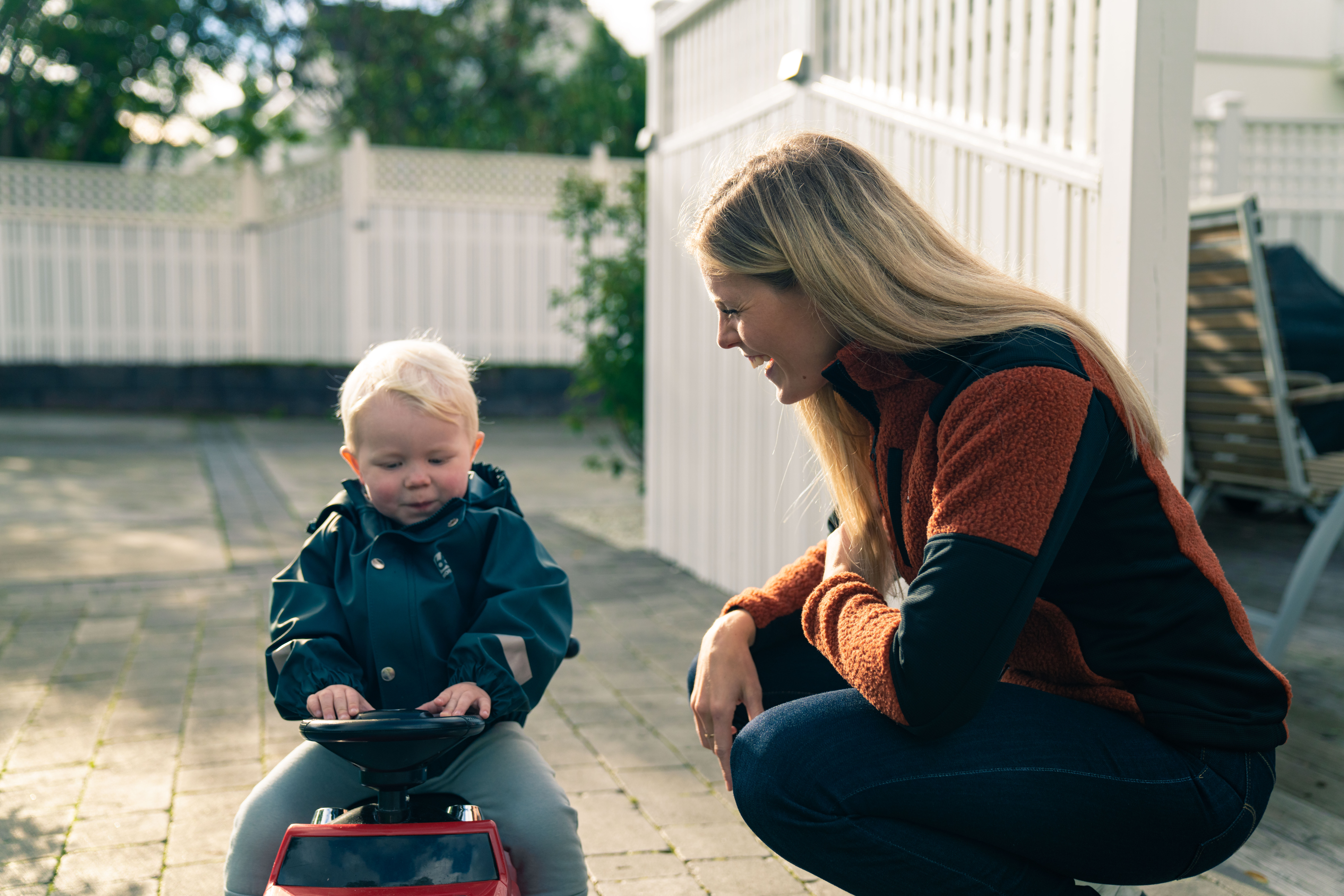 What is your favourite Christmas tradition?
After my injury on Christmas Eve 2011 I have started to run the number of years since that day. So this year I will run 10 kilomters on Christmas Eve. It will be interesting to see for how long I will keep up with this tradition, may be I will be 60 years old running a marathon on Christmas Eve.
Which 66°North product do you use the most?
I guess it is my red Dyngja, the puffy down jacket. I use it a lot everyday in the winter and also for outdoor activites such as skiing or hiking. Skaftafell also comes strong for winter activities and for everyday use in the rain.
What is your favourite place to travel to in Iceland?
So many places. Me and my family have gone every year on on a horse ride in Löngufjörur in Snæfellsnes. That feeling when horse riding on the beach is so wonderful. I usually count down the days until next trip. Another place worth mentioning is the countryside in Árnessýsla on a wam and sunny summer day, where my family and I spend a lot of time together. Last but not least I have to mention Laugavegurinn, where you pass by all the features of Iceland in one hike: lava, mountains, sand, rivers and then you end up in the green nature of Þórsmörk.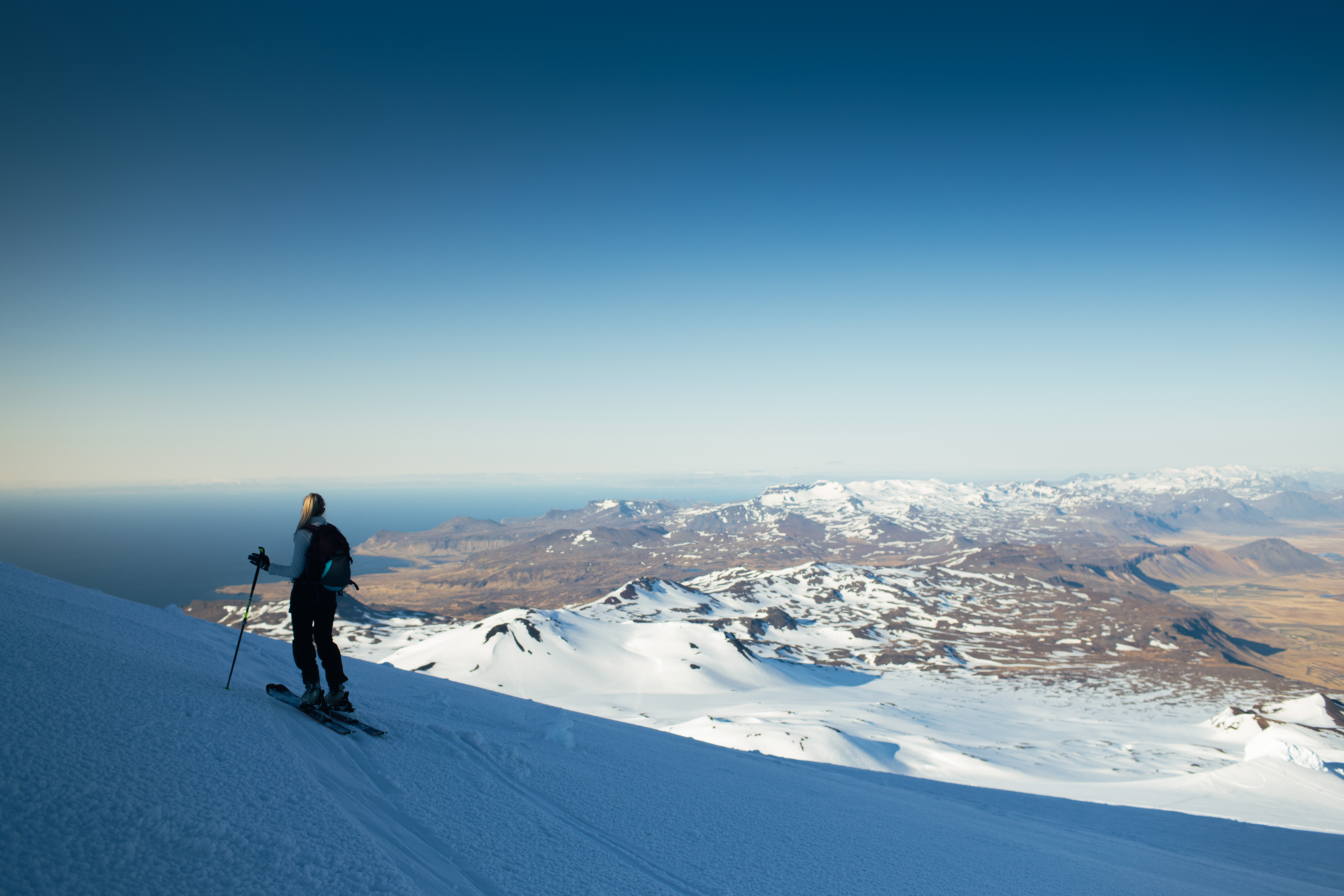 How will Christmas be for you this year?
Me and my family are going on a ski trip to Kitzbuhel in Austria and we will be there during the Christmas. We love spending Christmas in the Austrian Alps or in the Dolomites mounatins in Italy. It is so Christmasy being with your loved ones in a small ski resort.
Do you have a favourite Christmas song?
My favourite song is Dansaðu vindur with Eivör Pálsdóttir.
What is your favourite Christmas movie?
My favourte movie is the Grinch because it reminds me of Christmas when I was younger.

Designed and proven
in Iceland since 1926
Durability
We have always protected people with our clothing. 
If there is a defect we will repair it free of charge
Repair and recycling
We believe products should last a lifetime. We are commited to reparing your product whatever its age.
Carbon neutral
Through our holistic approach to circularity we can minimize harm, mitigate our impact, and make a net positive impact on the world.