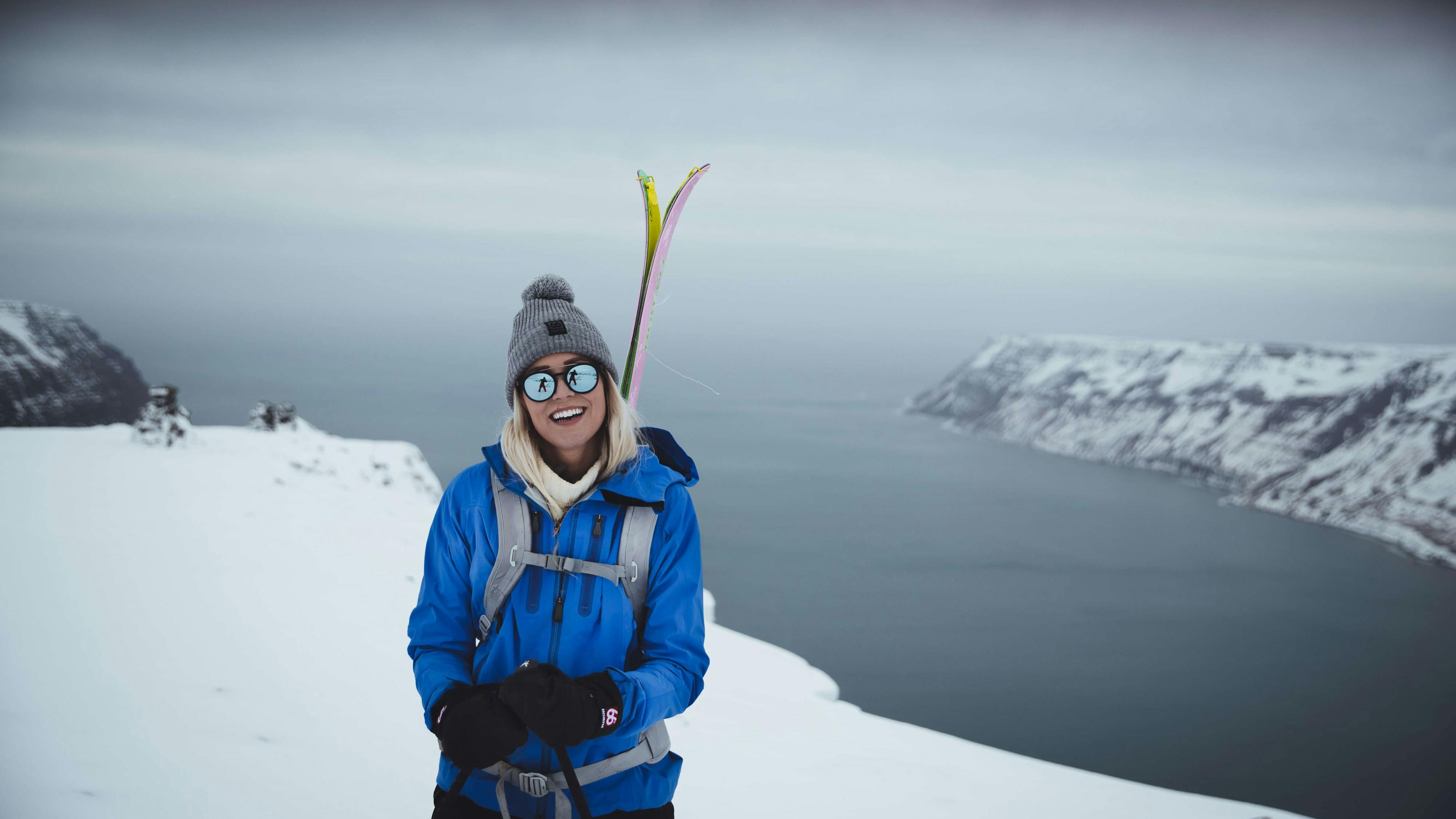 Directed and produced
Michael Johansson & Ása Steinarsdóttir
Edited by
Michael Johansson
Location
64°47'59.99" N -23°46'59.99" W
Asa Steinars grew up surrounded by fascinating landscape and the forever changing weather in Iceland.
Asa Steinars grew up surrounded by fascinating landscape and the forever changing weather in Iceland. This gave her a tight bond to the nature and its forces and eventually drove her to pursue a career as a travel photographer where she shares her work on social media.

"Photography was always a hobby for me but I never considered making it a profession. So, I got a regular education at university because I thought that was the right thing to do. However, I was always travelling and through these trips my interest in photography grew.
When I got a job offer from a social media agency, I accumulated a lot of knowledge which helped me transferring into a freelancing lifestyle. Since then, photography has been my life".
"I got to know 66°North at about the same time as my photography interest really started. I spent more and more time hiking, walking glaciers and being outside and being constantly challenged in those environments, 66°North was always the brand I wanted to wear due to their outstanding performance and a since they're a local company."
Asa finds the best way to be outdoors during winter is to go skiing, but early last year she was introduced to ski-touring and has ever since been hooked on the sport. She spends a lot of time in the Icelandic Westfjords, that overlook the ocean and are pronounced for their beauty. The most popular places for ski-touring in Iceland are the Westfjords and the Tröllaskagi (Troll Peninsula) which are surrounded by numerous summits and offer a great number of interesting descents.
Earlier this winter, Asa teamed up with Leo Alsved and Michael Johansson - both passionate skiers - to try skiing from summit to sea in the Westfjords.
"We set out on an expedition late February to go ski from summit to sea. We drove to one of the most remote areas of Iceland, to the small town of Flateyri. We chose the Westfjords, as it's one of the few places in the world where you can ski with the ocean as a backdrop. Also Flateyri provides the most amazing scenery and we got good assistance from the locals living there.
Iceland is a paradise for ski-touring as the fjords and the ocean views make it completely unique - only a few other places in the world have this. Additionally, Iceland is unique in the way the mountains are shaped with a flat top which makes them great for ski touring. You find your way up then have plenty of opportunities to choose a fun line to ski down. The view over the neighboring mountains and down to the deep blue fjord is both magnificent and surreal. What I really love about ski touring in Iceland is to finish the day in a hot spring next to the mountain. I don't think you can do that anywhere else in the world!
The hardest thing though about skiing in Iceland is without doubt the weather. One day it was super windy and we just had to turn around halfway on the hike. We had days with zero visibility and some with pouring rain. Getting the right window for the weather can be a real waiting game."
What to wear
Ása Steinar's favourites