Time to explore
It is time to appreciate just how big, strange and beautiful the world can be. Let's explore.
See Iceland as an Icelander
Win a free trip to Iceland, free guided tours, and free 66˚North clothing in our 3x a year drawings
NORÐUR Journal
Life from the edge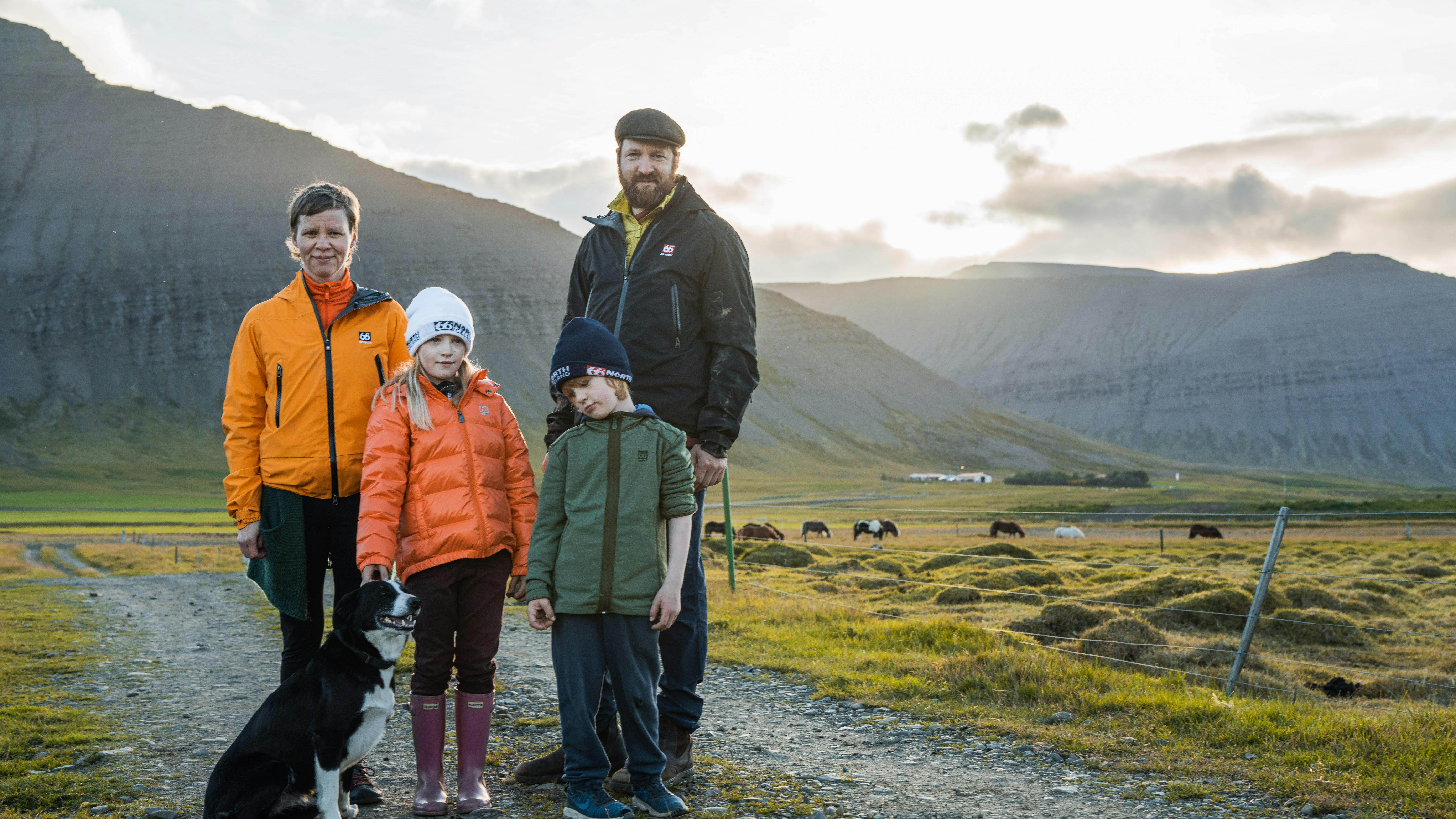 People
Becoming a Westfjordian
The North Western corner of the country. A place where the mountains meet the fjords at the edge of the Arctic circle. What seems like an extreme place to most, seemed like the perfect place to call home for Wouter and Janne.
---

Designed and proven
in Iceland since 1926
Durability
We have always protected people with our clothing. 
If there is a defect we will repair it free of charge
Repair and recycling
We believe products should last a lifetime. We are commited to reparing your product whatever its age.
Carbon neutral
Through our holistic approach to circularity we can minimize harm, mitigate our impact, and make a net positive impact on the world.