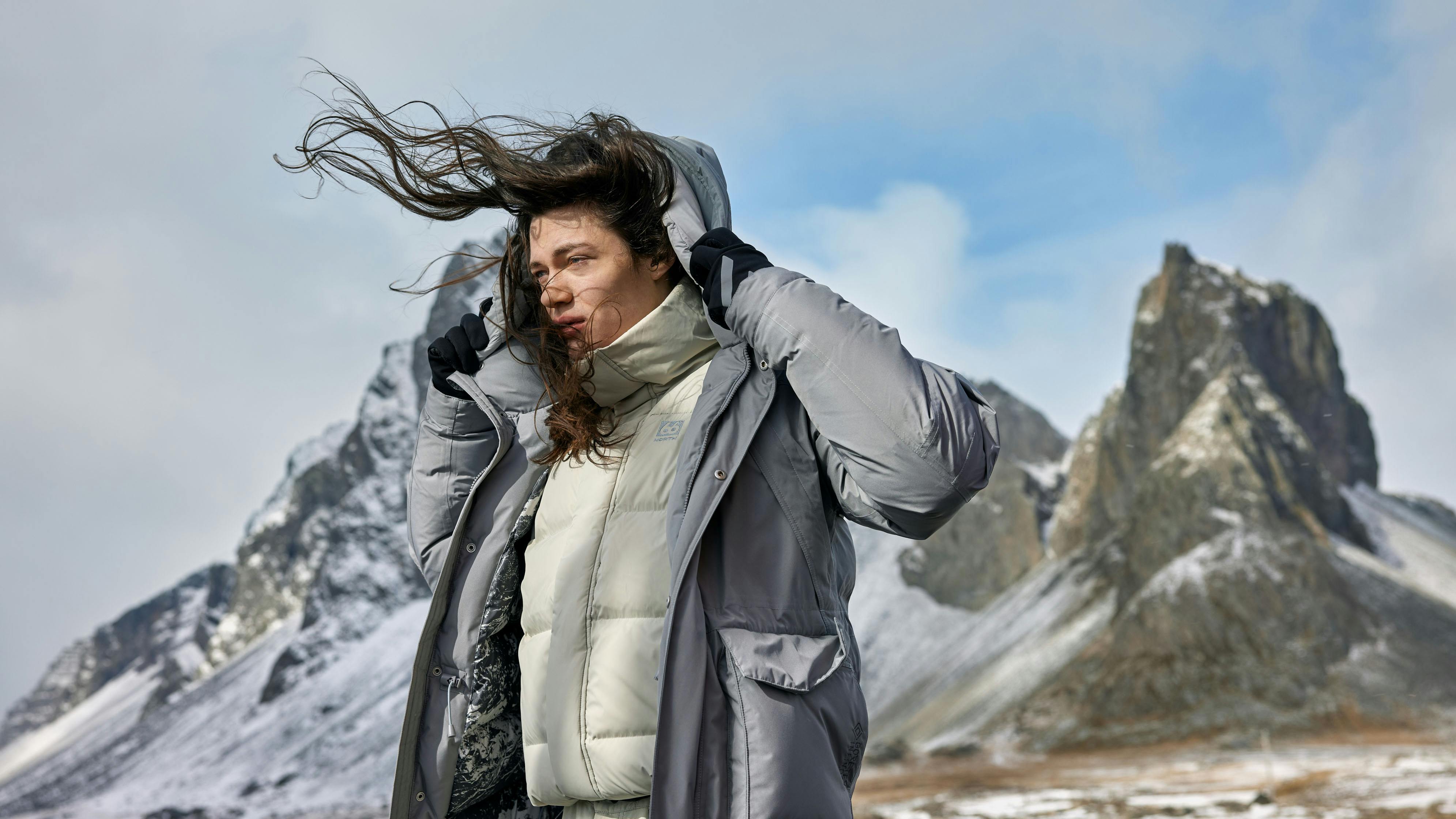 Made for Life
We exist because we must

When 66°North was founded, Iceland was poor, and most of us earned our living from the ocean.  As a small island nation where everyone knows everyone, our customers were our friends, family, and colleagues. Our DNA began here, making high-quality outerwear that was durable and repairable, to protect our community from risking their lives at sea.
While we're still a small population at just under 400,000 people, we receive over 2 million visitors each year to experience Iceland's wild beauty and unique landscape shaped by its volcanic past. As a country abundant with geothermal and hydroelectric energy, we're incredibly fortunate to be naturally equipped for a low-emission future. This sets the business on strong foundations - we are certified carbon offset and run our headquarters and the majority of our stores on clean energy. Outside of Iceland, we use renewable energy in 78.9% of our operations and we are working hard to increase this.
Today, the livelihoods of many Icelanders are threatened by warming seas, and we see the impact of global warming first-hand in the glaciers that dominate our landscape. While our role as a manufacturer is to protect our customers, our responsibility as a business is to lessen our impact on the environment that we are so much a part of. Unlike many other brands, we make the majority of our clothes in factories that we own - this gives us far greater control over our footprint.
In our recent past, simply staying alive was a struggle, and resourcefulness (using what you have and making it last) is ingrained in our culture. In fashion, we call this our úlpa - a special Icelandic word to describe a single multipurpose jacket - that makes you ready for anything, and we rely on it for everyday life.
We are constantly reviewing and adjusting the range of styles to avoid excess production and in the past four years, we have successfully reduced the number by half. Everything we make is approached with a circular mindset - designing and making products that are fit for purpose, made to last, repairable, and create minimal waste - with end-of-life considered at the beginning.
In 2021 we became a certified B Corp, joining a global community of brands meeting high standards of environmental and social impact. Icelandic values are the values of our business; we are very proud to be acknowledged as one of the world's most gender-equal countries. This is reflected in the joint ownership of 66 North by husband and wife team Helgi Oskarrson and Bjarney Harðardóttir who have been brand guardians since 2011.

Carbon offsetting since 2019
All manufacturing and distribution causes harm to the earth. How then can a company be "sustainable," and does that word still have meaning? As it comes to clothing, we believe that over-consumerism, disposable products, and waste (which restarts the vicious cycle) cause the greatest harm to the earth. It doesn't matter if you buy a biodegradable jacket if—due to function, quality, or aesthetics—you buy a new one every year. Through longevity of design, function, construction, care, and desirability, 66˚North expects our products to reduce the need for long-term consumption whether bought new or second-hand.
Design to production
Our philosophy
---
Community
Sustaining prosperity
---
Progress to date
Through a mix of green energy use, a fleet of electric cars, and responsible practices through our supply chain, 66˚North is a fully carbon offset company
6,633
trees planted since 2019
95%
of outerwear is repairable
26%
of styles in SS21 use recyclable or biodegradable materials
47%
of styles in SS21 use sustainable or recyclable materials
376,2t
of CO2e released in 2020
-22,752 kg
of CO2e car fuel reduction usage in 2020