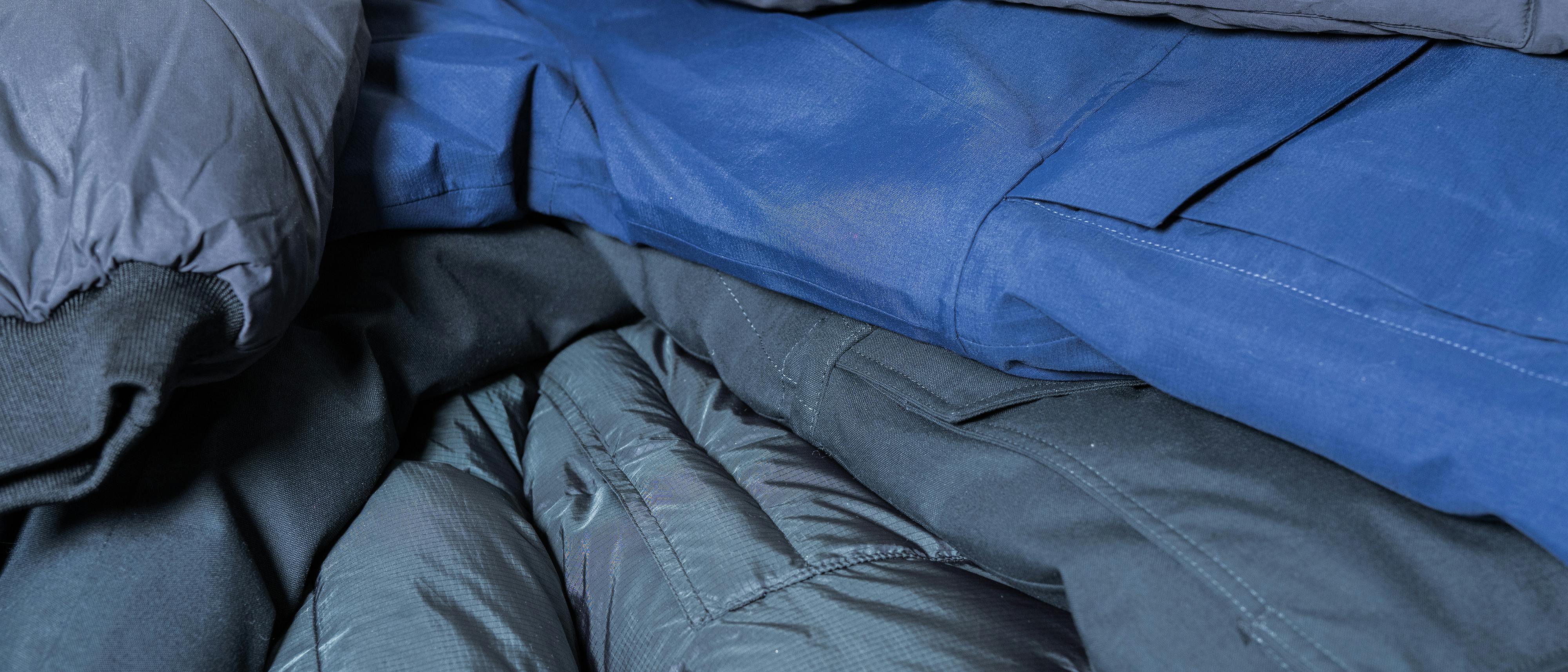 When possible, we use recycled, upcycled, biodegradable, or organic natural fibers. However, function, necessity, and longevity come first. We would rather make a garment that lasts for a decade rather than one which is slightly more "sustainable" in the short term but has material which will break down and lead to waste after two or three years. ​
Similarly, when it comes to animal by-products such as fur, we do not take this choice lightly. A jacket like Jökla is designed for outdoor professionals in Arctic conditions. Unlike faux-fur, a fur collar will prevent frostbite in subzero conditions, last longer, won't shed microfibers, and will make the parka more useful for a longer time—improving longevity through function and protection, thereby reducing waste in the long-run. ​
​
We work with respected fabric and accessories suppliers. Our goal is to source and use as much we can of materials that are certified and traceable to the highest standard.
Our commitment is to only work with suppliers that deliver outstanding quality.​
We are always trying to lower our environmental footprint without compromising on durability and quality.​
Recycled and biodegradable materials are exciting possibility that we are already using and want to use more.​
For our premium clothing line, it is our goal to source material locally such as Icelandic eiderdown and Icelandic shearling.
---
Our ambition is to be fully transparent with all our raw materials, and provide clear information on the industry standard they meet as well as the origins of those materials. This page is a work in progress as we are currently engaged in a comprehensive review and audit of our supply chain to ensure that our standards and expectations are fully aligned to what we are delivering.
In cases where there is not further information it is because we are in the midst of verification and don't want to share information we cannot 100% stand behind, or because we are a very small team and are in the process of writing a proper report!
---