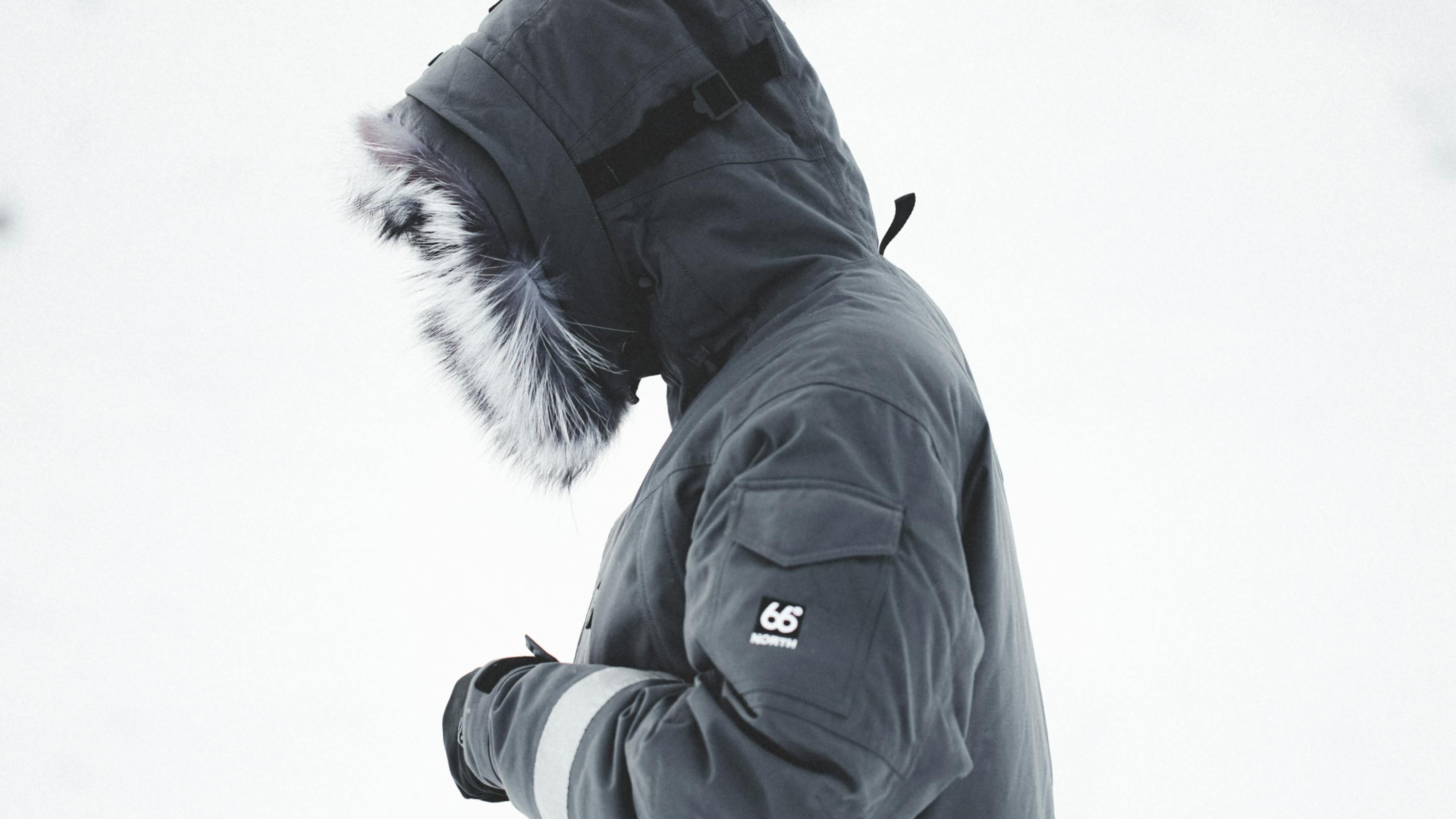 Brave the elements
Jökla parka is 66˚North's most premium and rugged outdoor professional parka.
Named after the Icelandic word for glacier, Jökla parka can withstand extreme cold and rough conditions and has constantly been improved to meet the standards of guides, Arctic photographers, film crews and others doing everyday work in challenging conditions.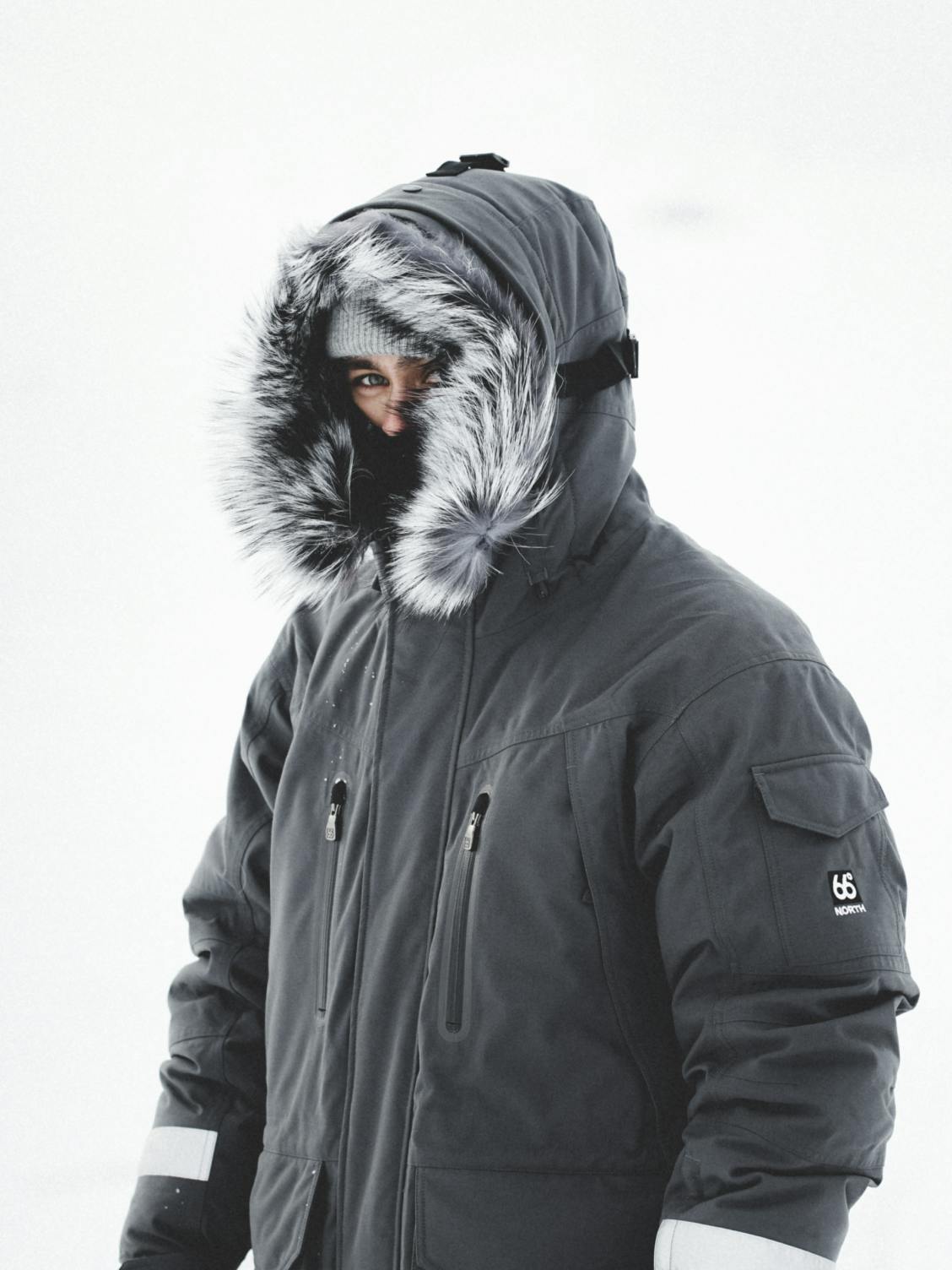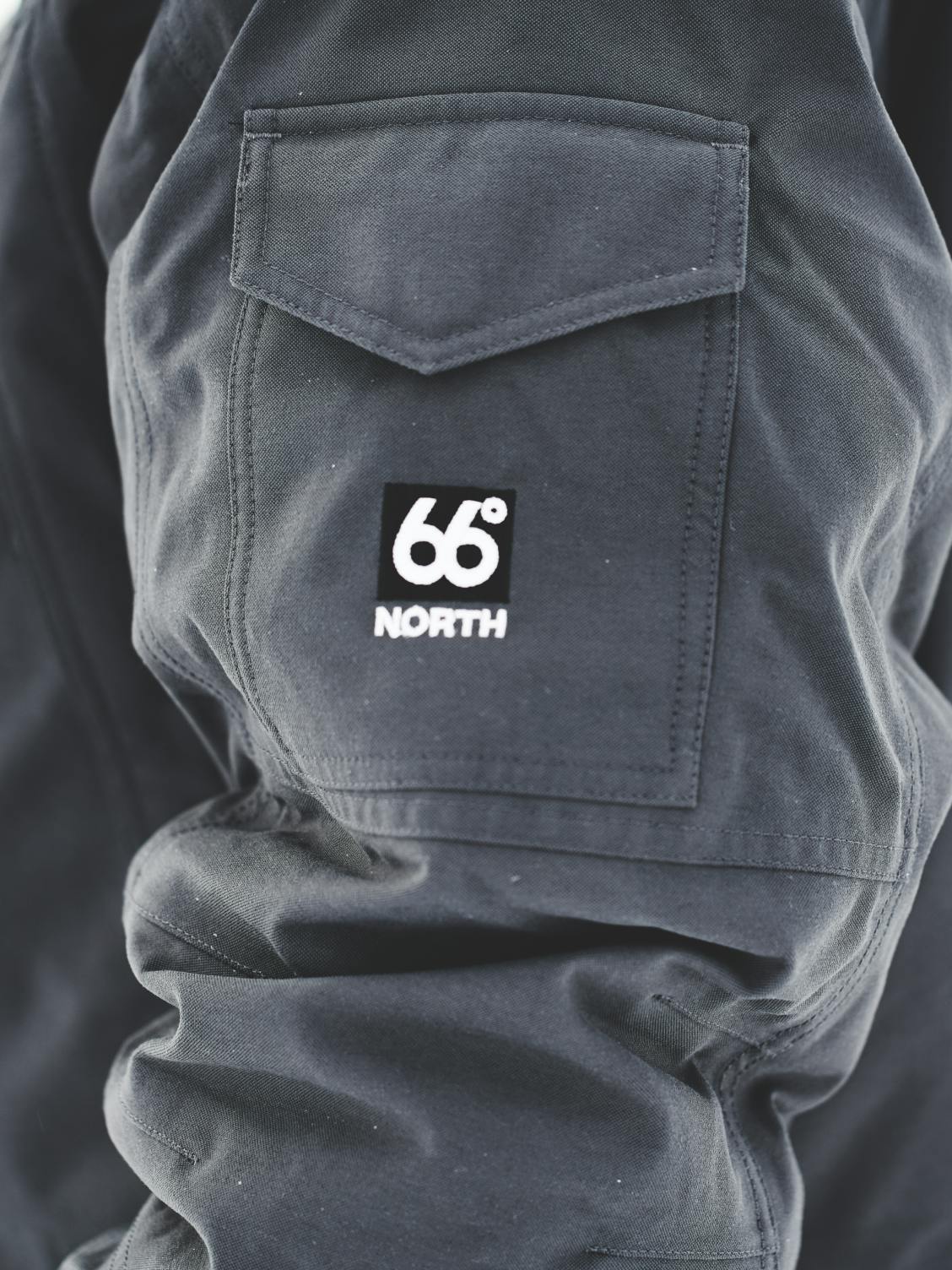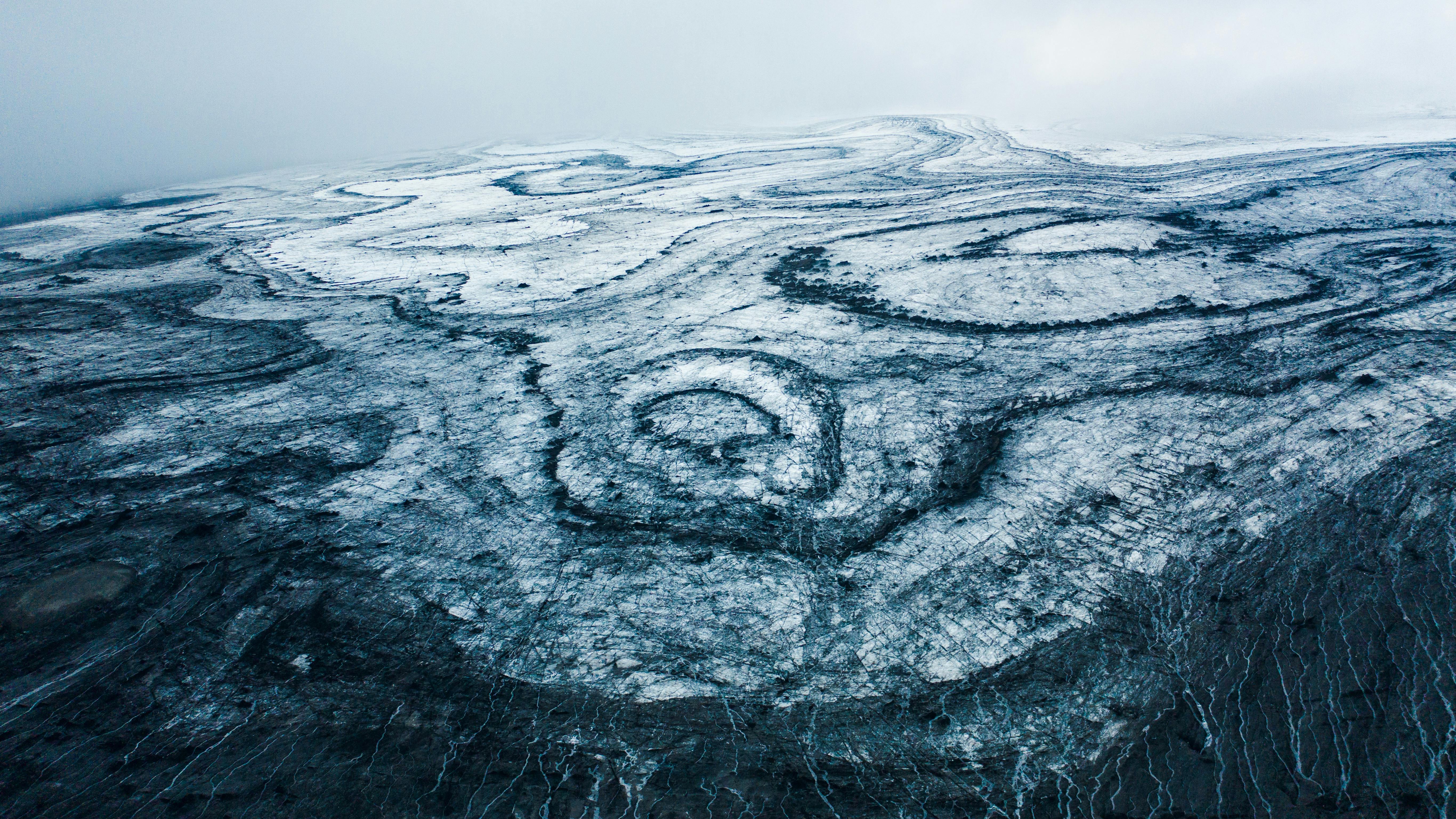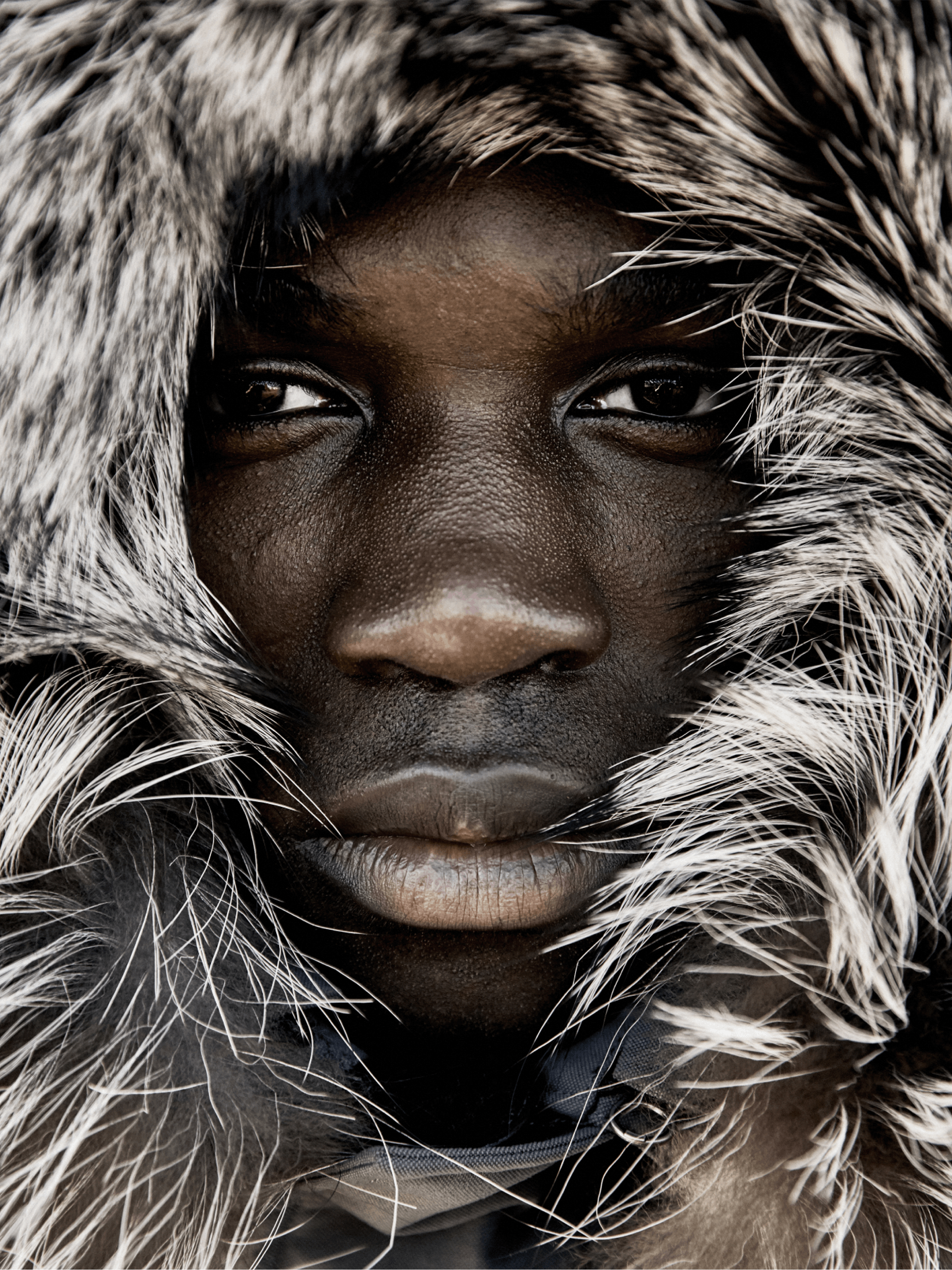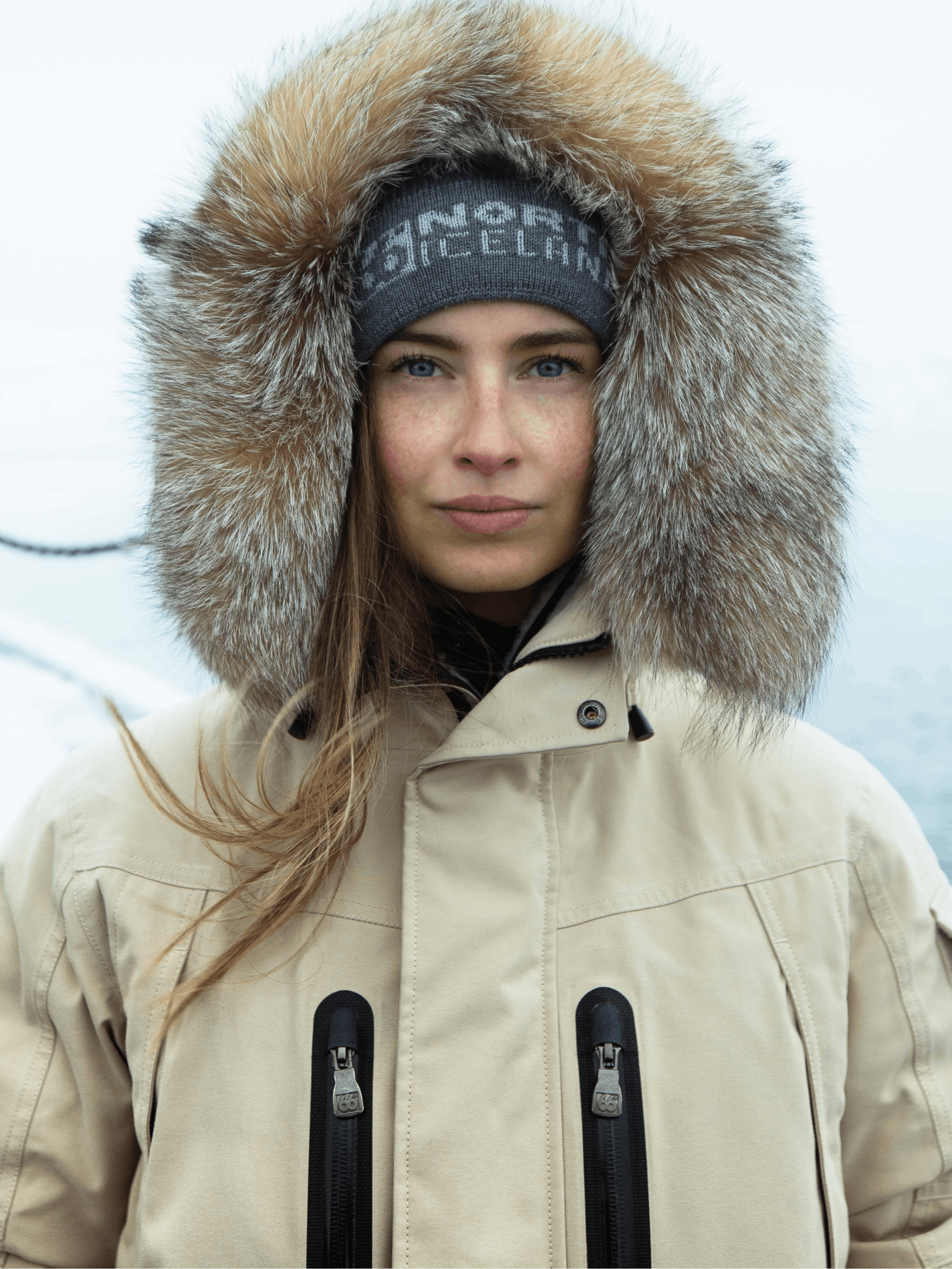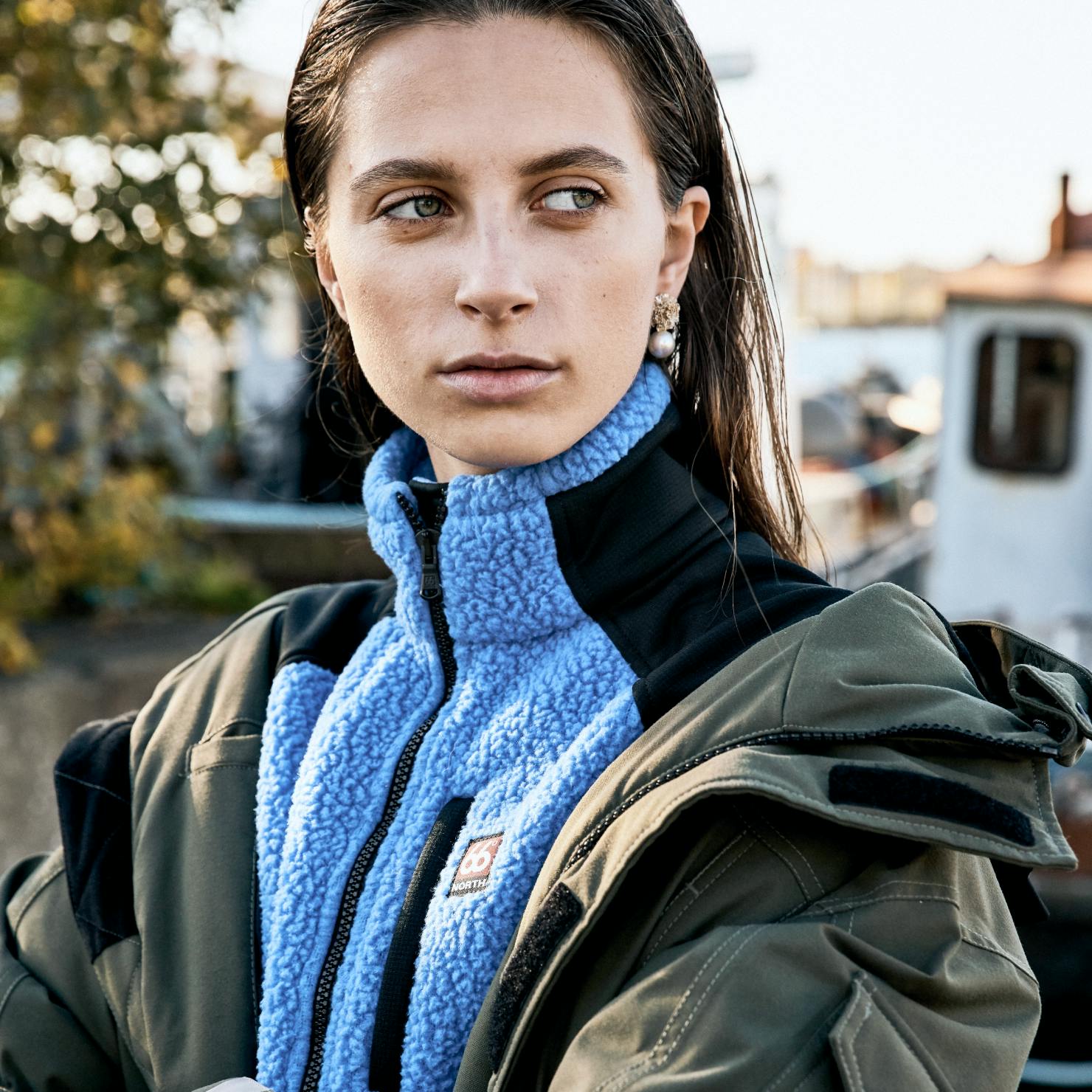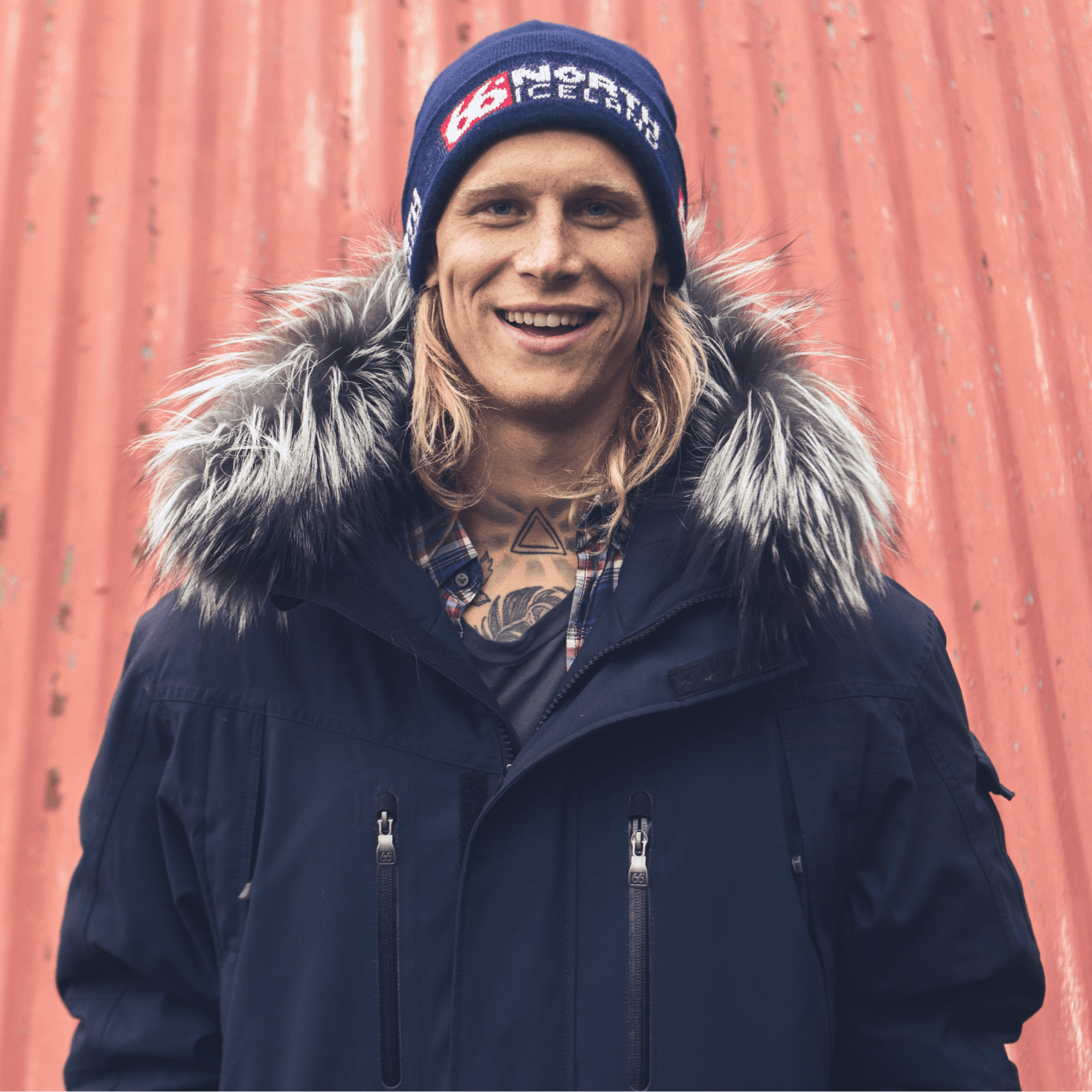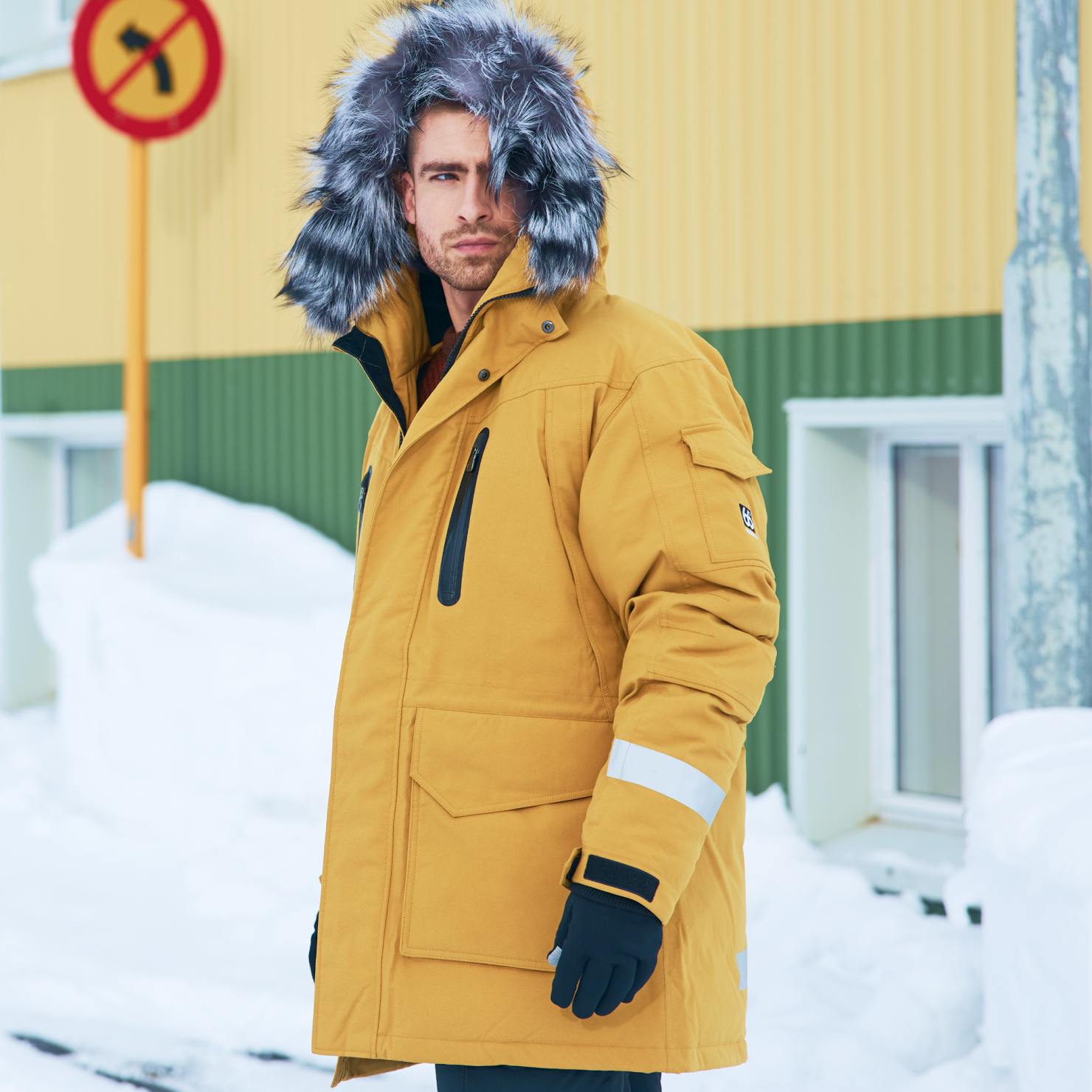 "
Jökla is my top outdoor coat. In Antarctica we were in low temperature, high wind and blizzard. Many times you would need to go out in extreme conditions and stay out for a while. I would throw on the Jökla and it would eliminate the extreme conditions and make them very bearable.
I loved the tough material for rough work, loads of pockets which were well placed to have the extra gloves, googles, sunglassess and some tools you might keep handy. I am very pleased with Jökla

Siggi Bjarni @siggiworld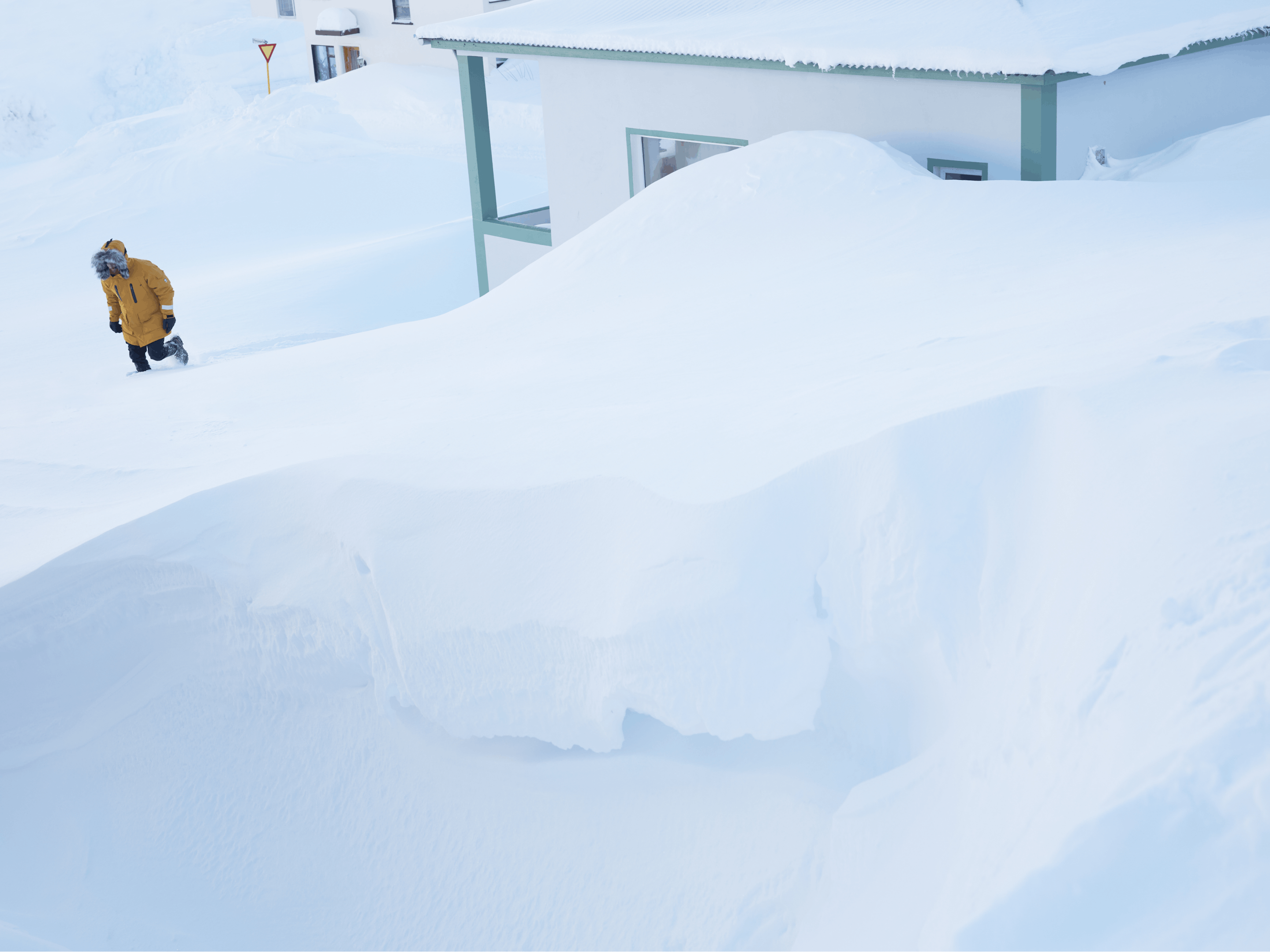 Insulation & Shell
Eliminate the weather
---
German VET certified high-quality 800 fill power white goose down. The filling has a 90/10 down to feather ratio.
Windproof up at 60 CFM with a breathabilty of MTVR 10.000g/m2/24h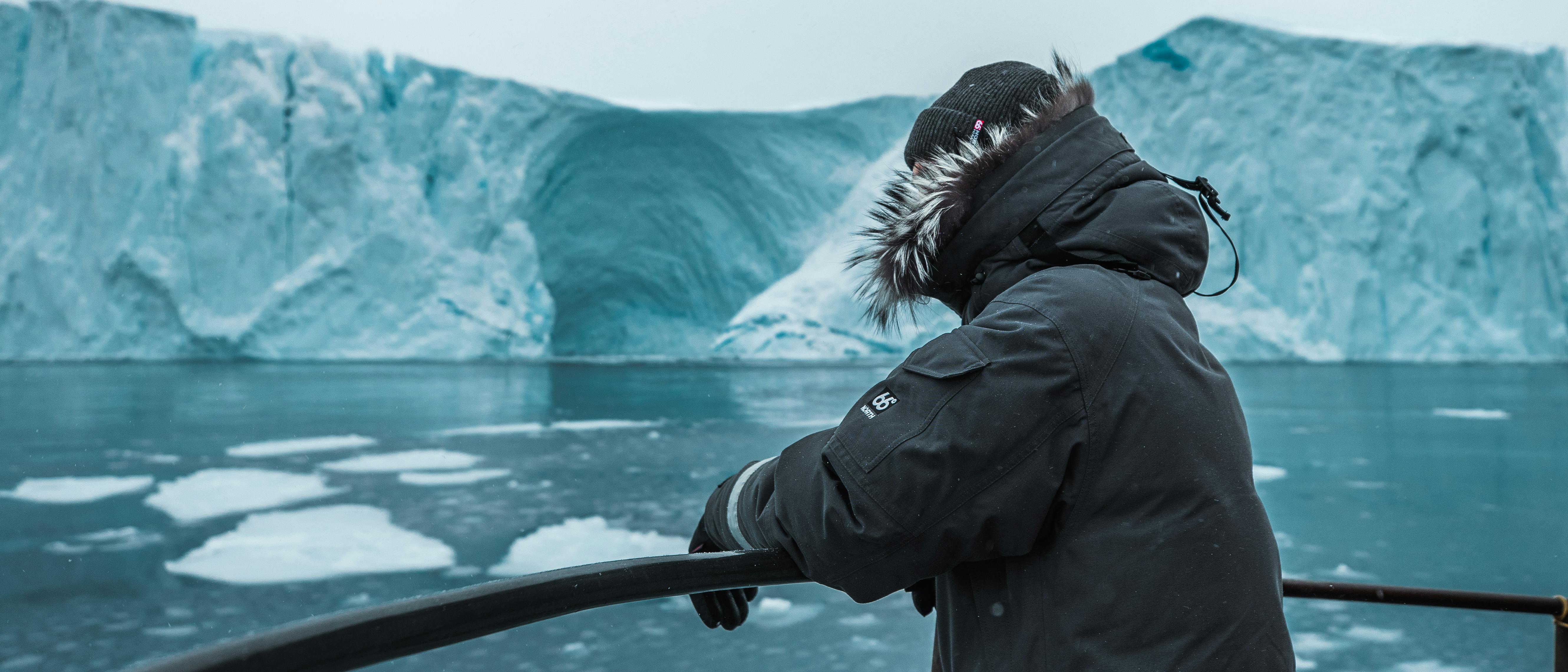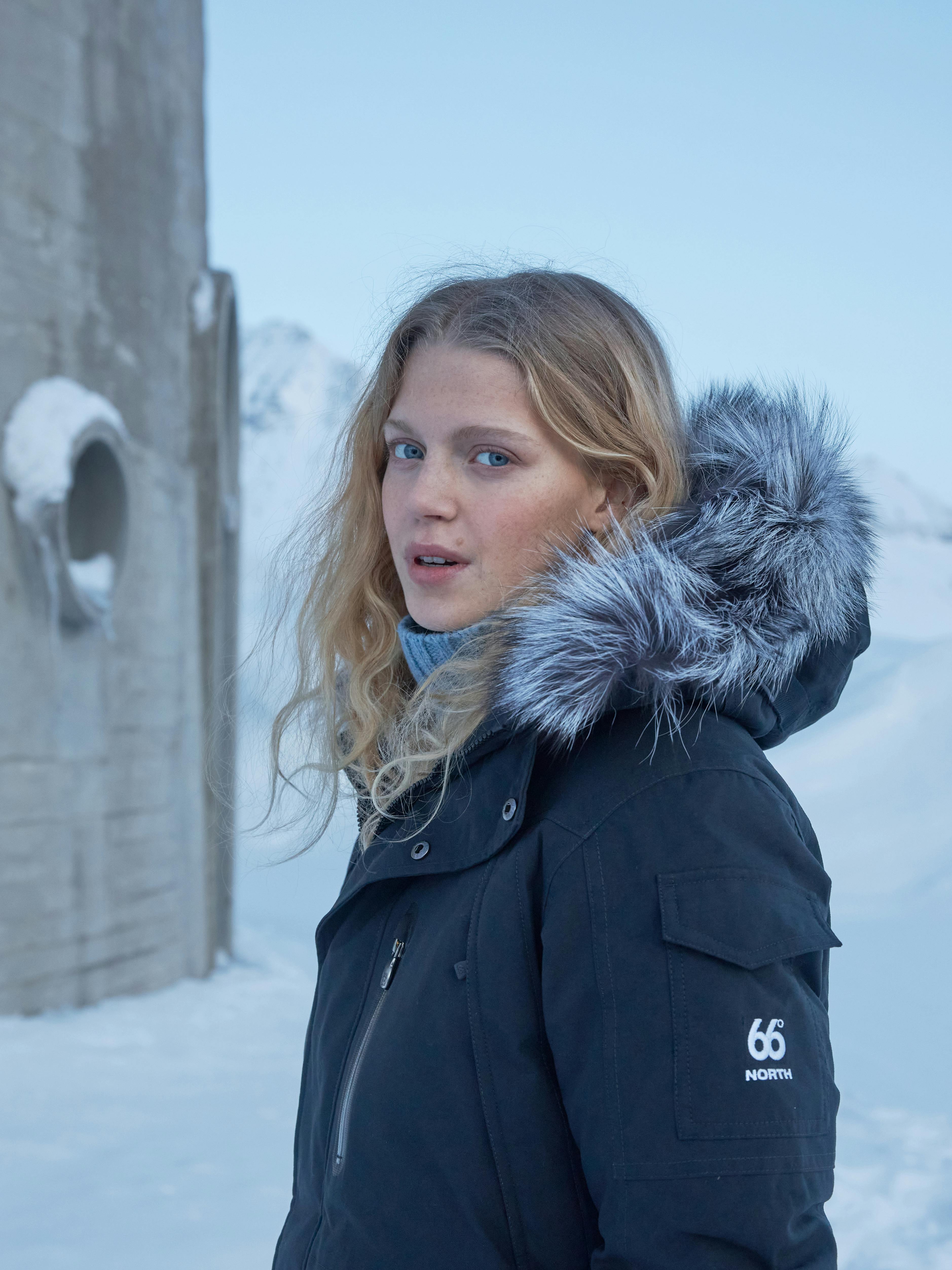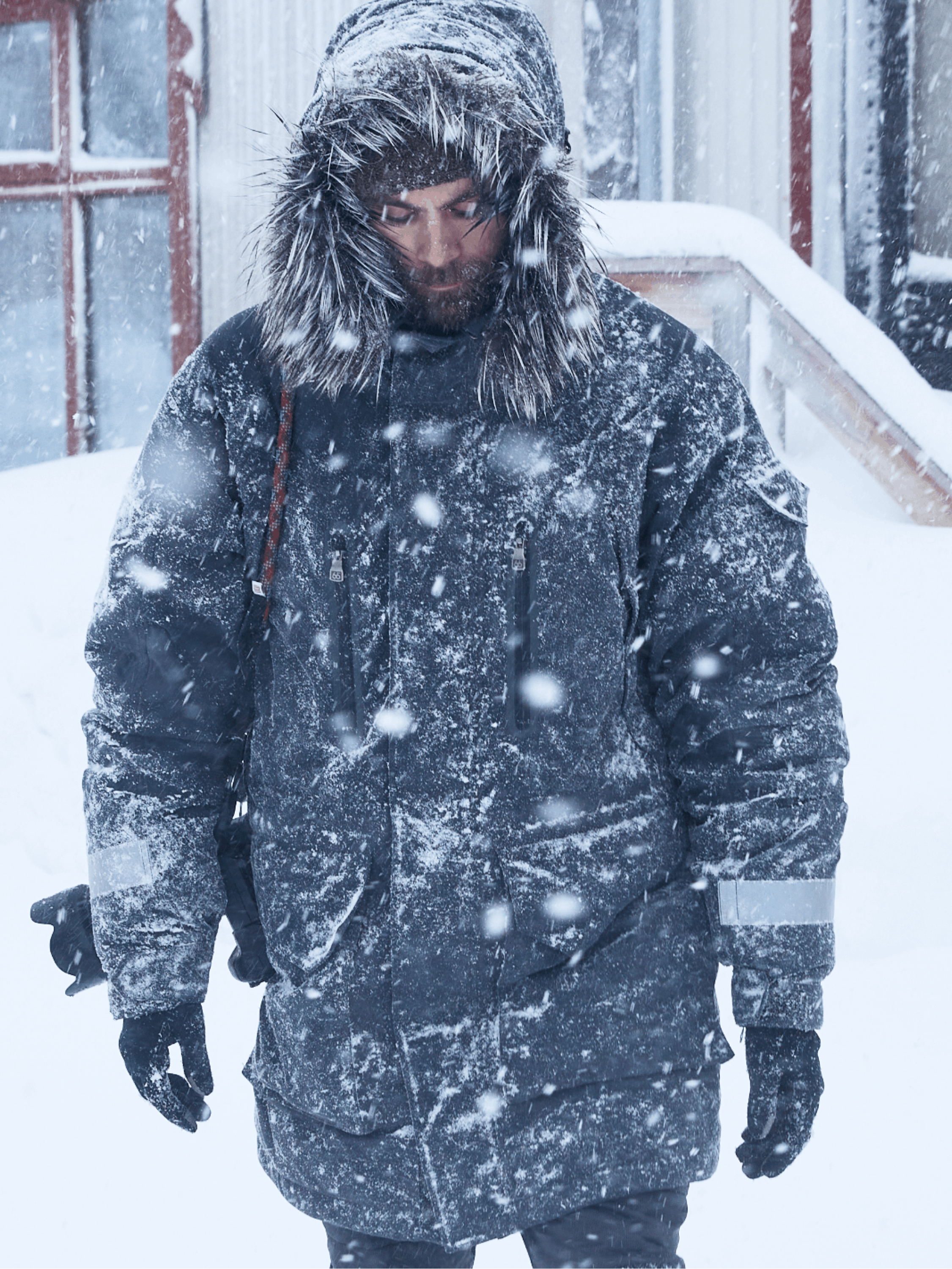 Rugged, durable, incredibly tough
Named after the Icelandic word for glacier, Jökla parka can withstand extreme cold and rough conditions and has constantly been improved to meet the standards of guides, Arctic photographers, film crews and others doing everyday work in challenging conditions.
Made from extremely durable Cordura fabric, and waterproof to 9,000 mm with taped seams, this 800 fill power down parka has a VET-certified silver fox fur collar from Saga Furs, fifteen pockets, and reflectors on the back and sleeves.
Jökla is available in unisex sizing and is designed to be worn with a base-layer and mid-layer during outdoor activity. It is longer than a normal parka and has a regular fit.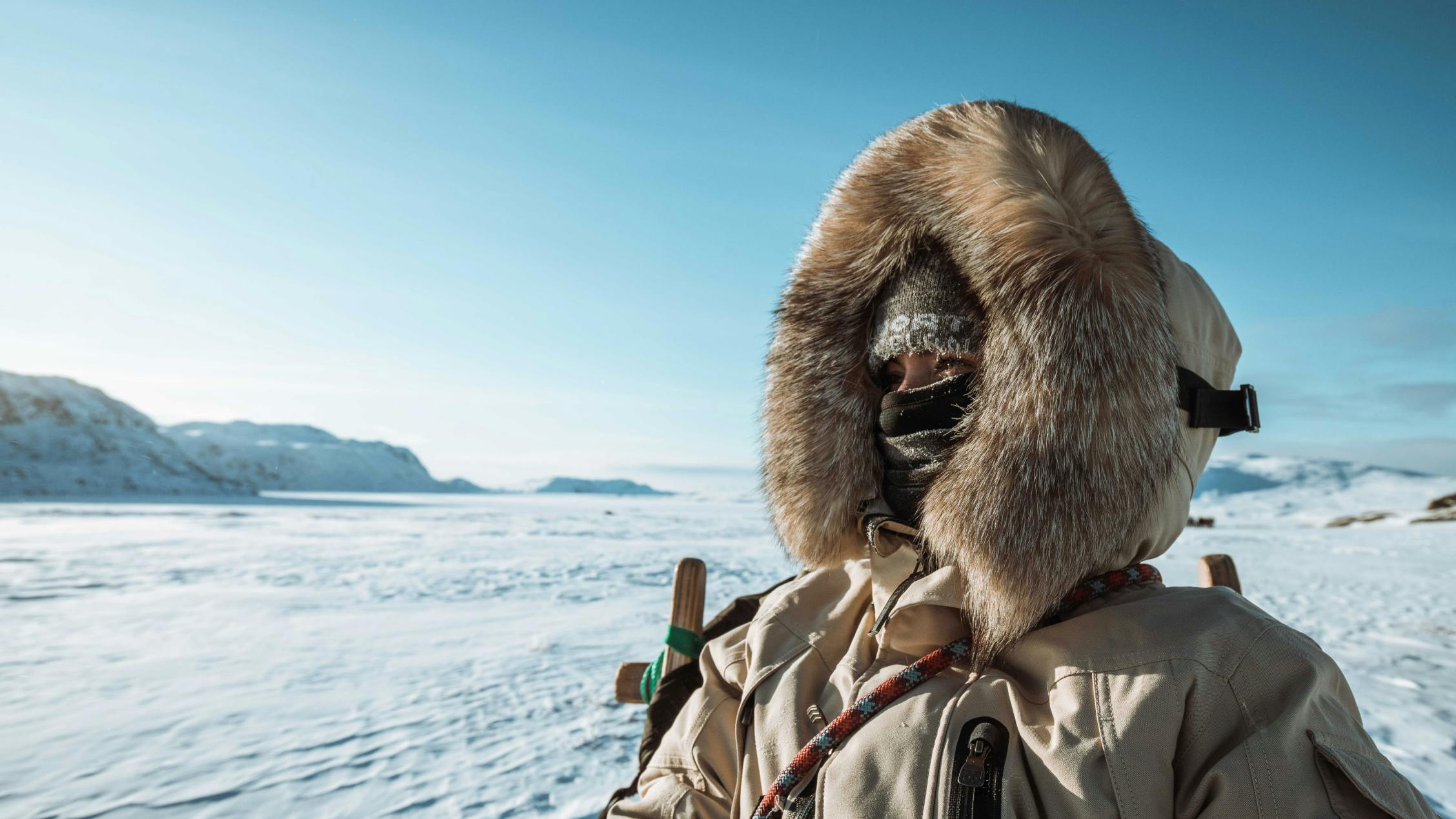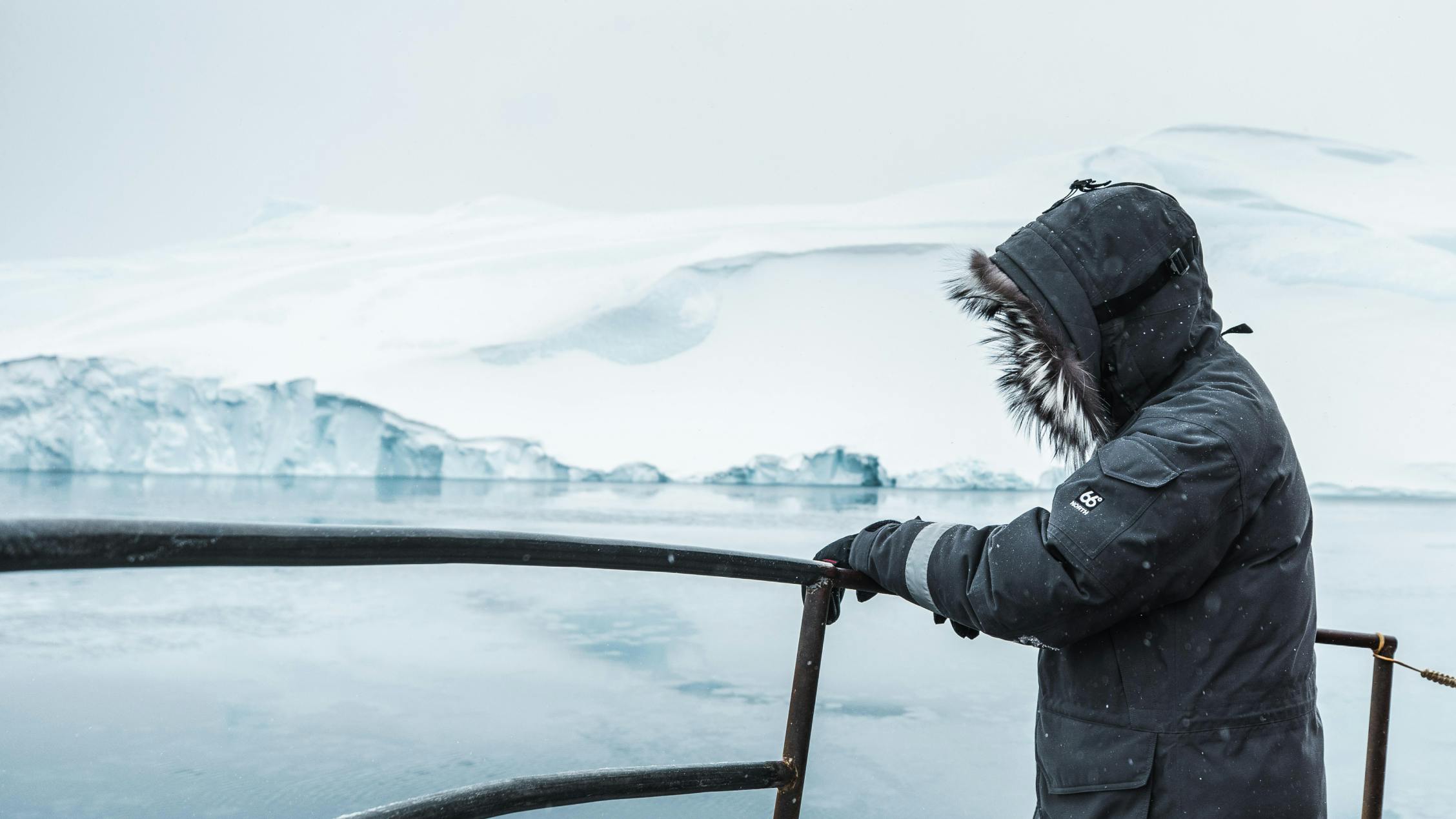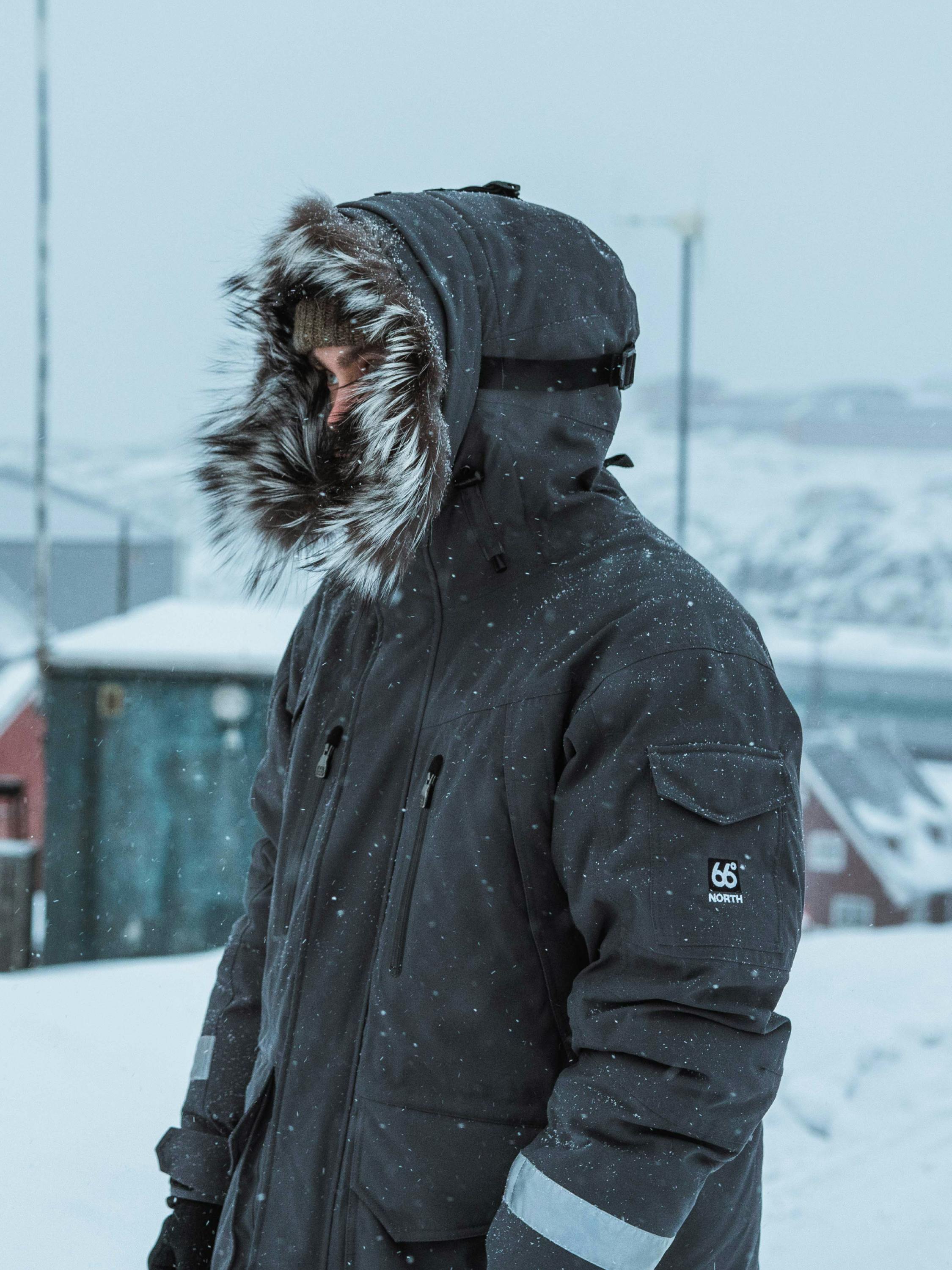 ---
The Jökla has a fur trim around the collar to protect you from the extreme cold.

A jacket like Jökla is designed for outdoor professionals in Arctic conditions. Unlike faux-fur, a fur collar will prevent frostbite in subzero conditions, last longer, won't shed microfibers, and will make the parka more useful for a longer time—improving longevity through function and protection, thereby reducing waste in the long-run.

The fur is supplied by the Scandinavian company Saga Furs, which is a leading company when it comes to quality and strictly regulated rules for animal care. Saga Furs is the only fur seller in the industry with a supplier certification and auditing program on the environment and animal health and welfare.

Read more about our Materials under Circular
15 Pockets
Space for extra gloves, goggles, sunglassess and all tools you might keep handy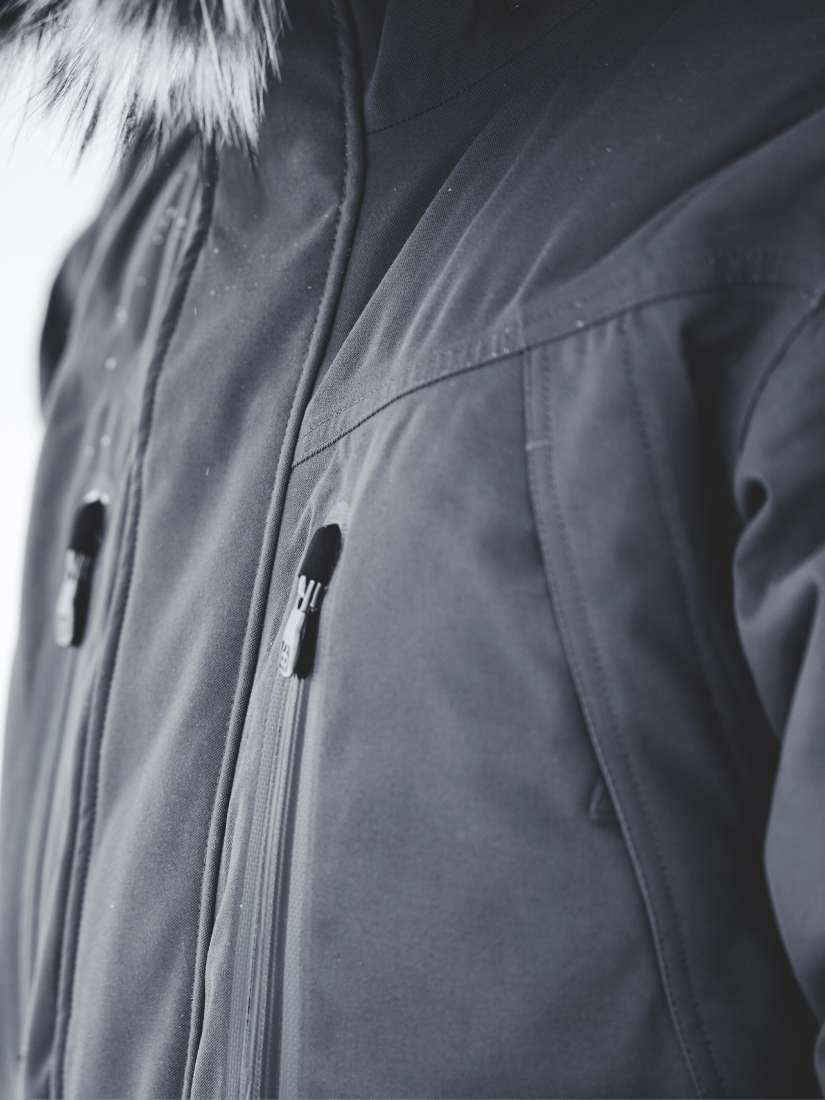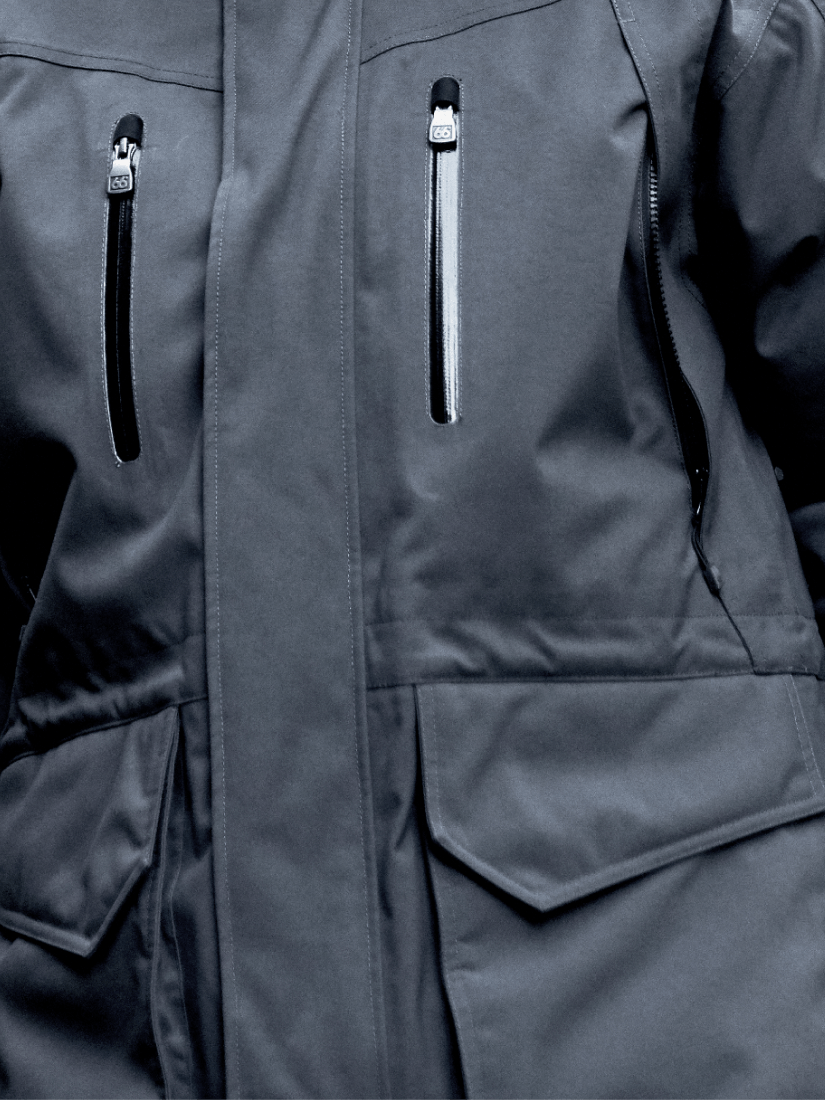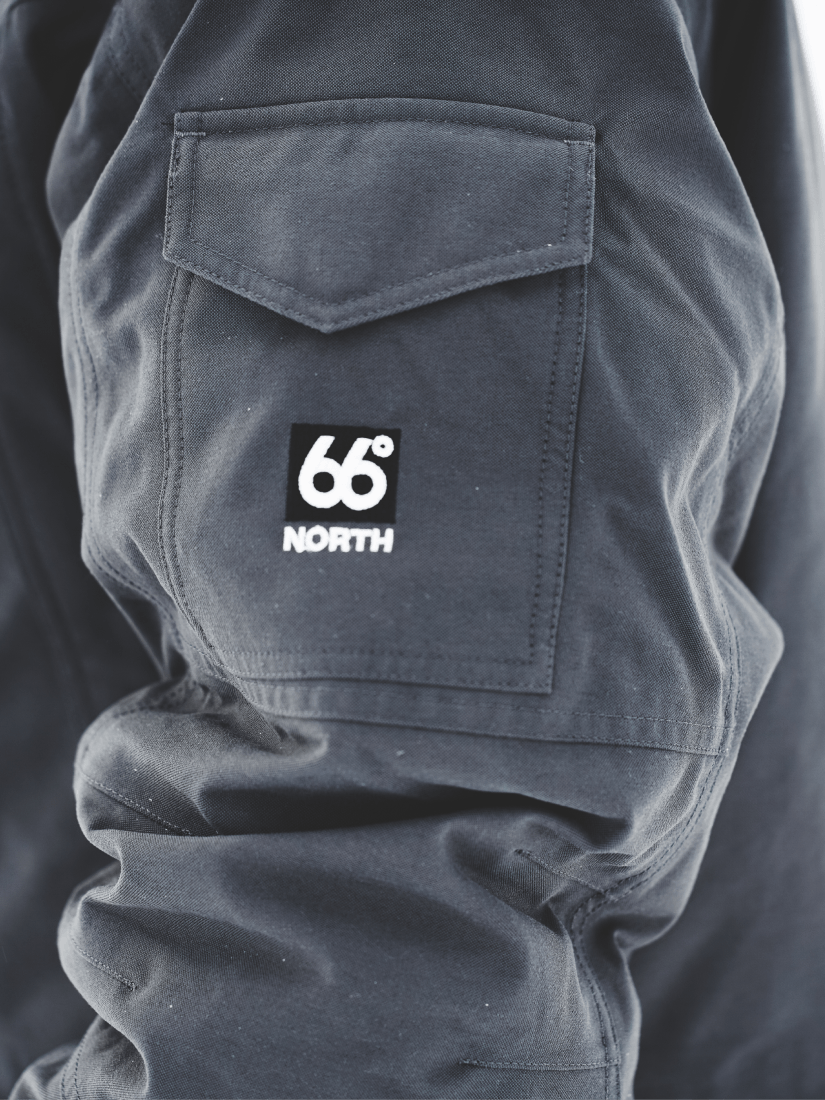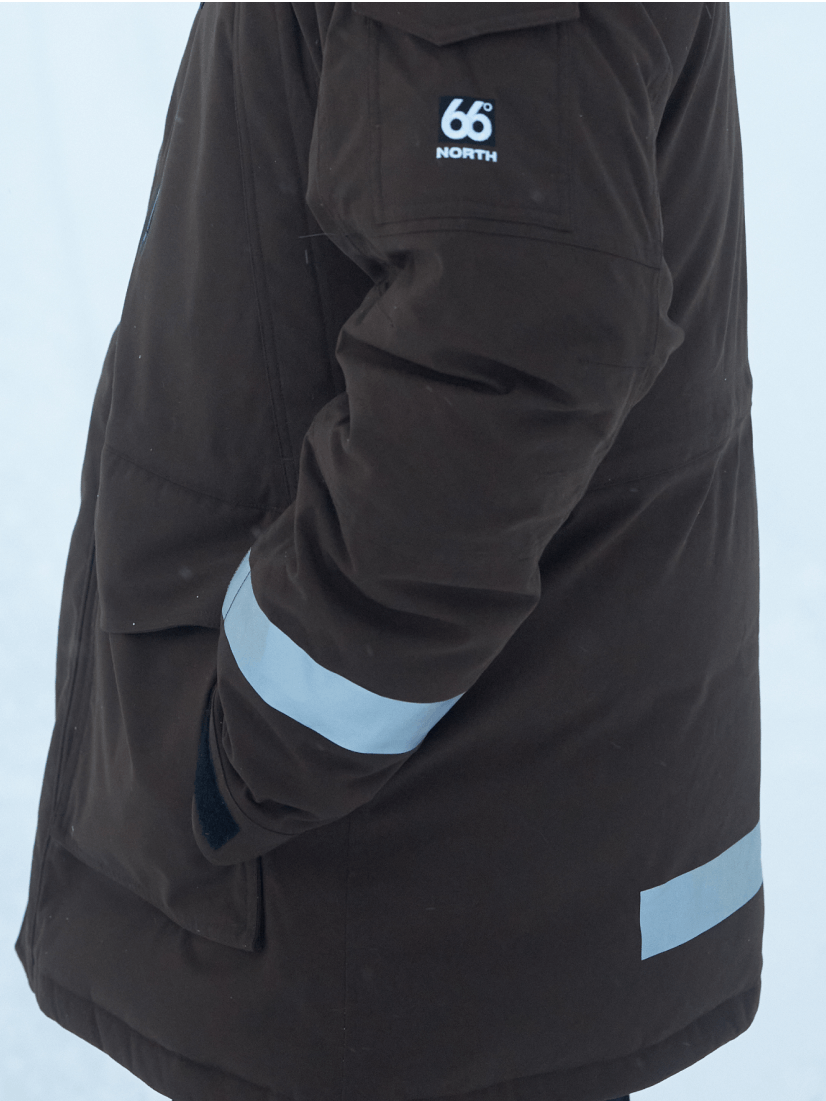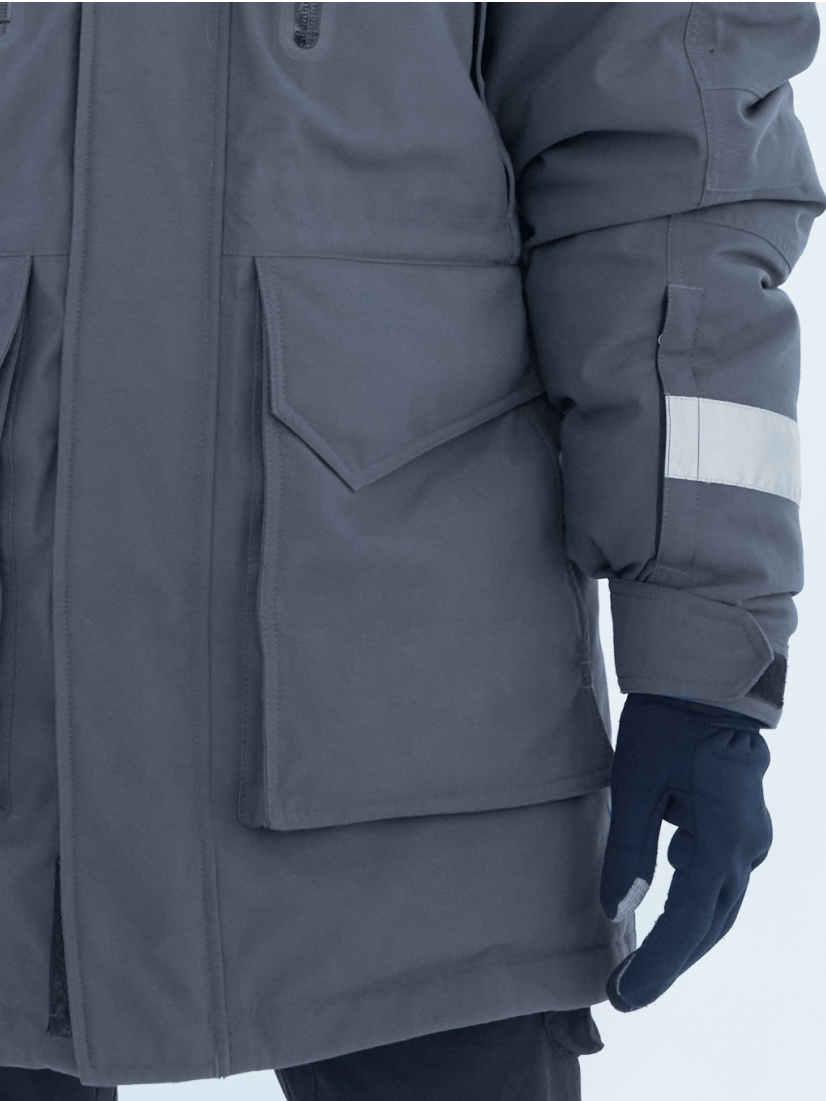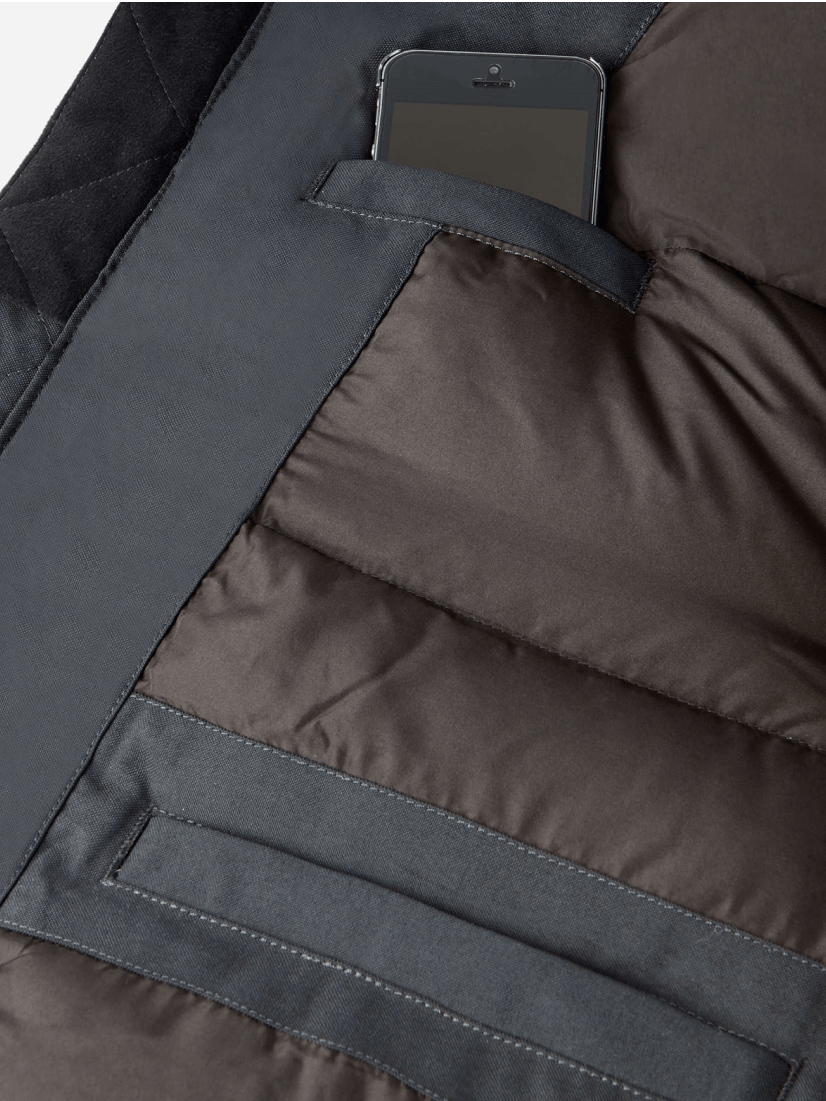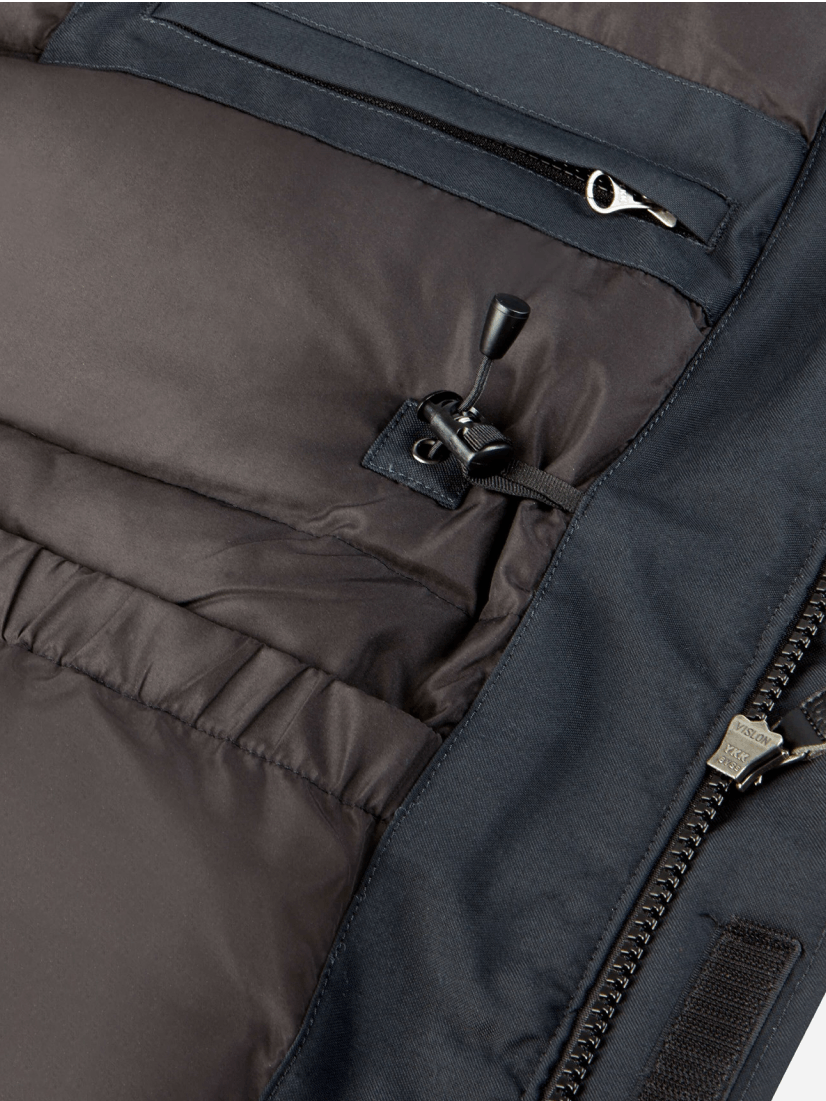 Eight front pockets, two of which have waterproof zippers and the other are covered with storm flaps.
Two pockets on the left sleeve, one buttoned and the other a zipped ski pass pocket.
Seven inside pockets; one of which is zipped, three are closed with velcro and one an open mobile pocket that fits all newest smartphones (max. 78mm width & 160mm height)
NORÐUR Journal
The world of Jökla
Now
The harshness of the Icelandic weather has never been a barrier for Heidar, who surfs the black beaches of Iceland on an everyday basis.

Documenting Change
Ragnar Axelsson, better known as Rax, is an Icelandic photojournalist who has spent the last four decades photographing the people, weather, and landscape in some of the most remote and isolated regions of the Arctic including Iceland, Greenland, and Siberia.
---
Arctic photographer
Benjamin Hardman
"The Jökla parka has long been my go to jacket for travelling in both Iceland and the Arctic. With its tough and waterproof fabric and thick lining, it's been a trustworthy companion for my work as a photographer in these remote and freezing areas, especially in the winter season."

Professional surfer
Heidar Logi
"I bring my Jokla Parka with me everywhere I go, whether I'm commuting out in the freezing cold, warming up after a surfing session or simply exploring the outdoors and want to make sure I'll be warm. Jokla Parka is my go-to parka from 66°North."

Professional fly fisher
Valgerður Arnadóttir
Fishing is inextricably bound up with existence for Valgerður Arnadóttir, so regular traveling to find the best places to catch is a regular thing for her. Therefore, Jokla Parka plays an important role in her everyday life, providing shelter when it's most needed

Professional photographer
Asa Steinarsdottir
"I got to know 66°North at about the same time as my photography interest really started. I spent more and more time hiking, walking glaciers and being outside. Being constantly challenged in those environments, 66°North was always the brand I wanted to wear due to their outstanding performance and since they're a local company."

Architect
Jakob Jakobsson
Jakob spent a year with his family in the town of Sisimiut in Greenland. Jokla Parka was the go-to parka whether it was picking up the kid from kindergarten or exploring Greenland's beautiful Arctic landscape.

Arctic Trucks
The Arctic Trucks's team use Jökla Parka on their expeditions at the South Pole.
Product Care
Care for your Jökla and it will last a lifetime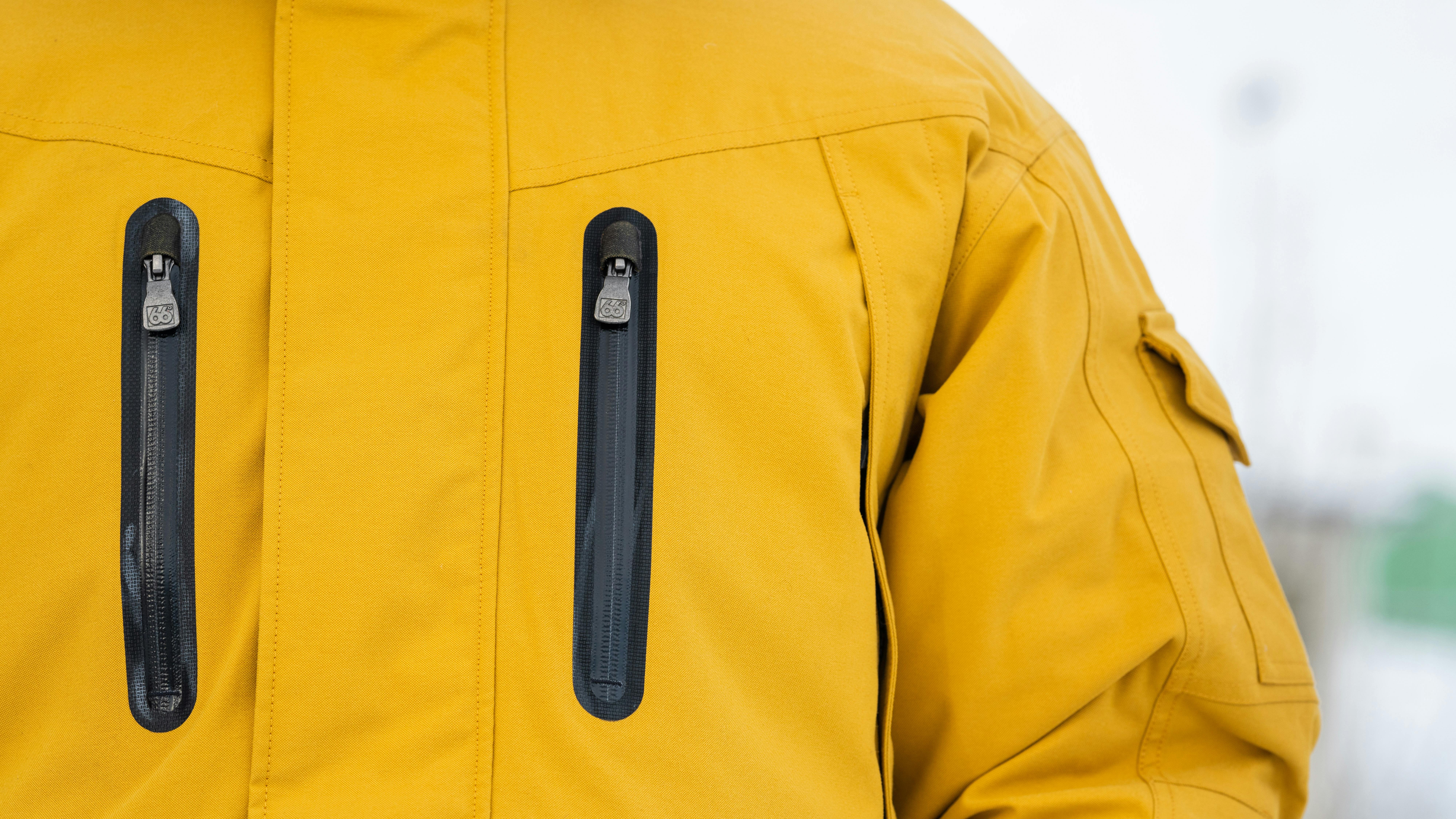 Wash separately in a washing machine at 30°C with liquid soap specifically intended for down.
Remove any fur from the garment before it is washed.
Make sure all the zippers and snaps are closed.
Do not use fabric softener or detergents that contain bleach or stain remover.
After washing the garment is should be tumble dried in low setting with a tennis ball (or something that beat the down).
After about an hour in the dryer it's best to turn it over.
Total drying can be approximately 2-4 hours depending on the garment size.
Technical specfications
Shell

Cordura Fabric, 76% Nylon / 24% Polyurathane

Insulation

90% 800 fill Power, white goose down / 10% Feathers.

Fur

Saga Fur silver fox

Fabric Water Repellency

9000 mm

Wind Resistance

1 CFM

Warmth

< -30ºC

Breathability

10.000g/m2/24h

Weight

920g