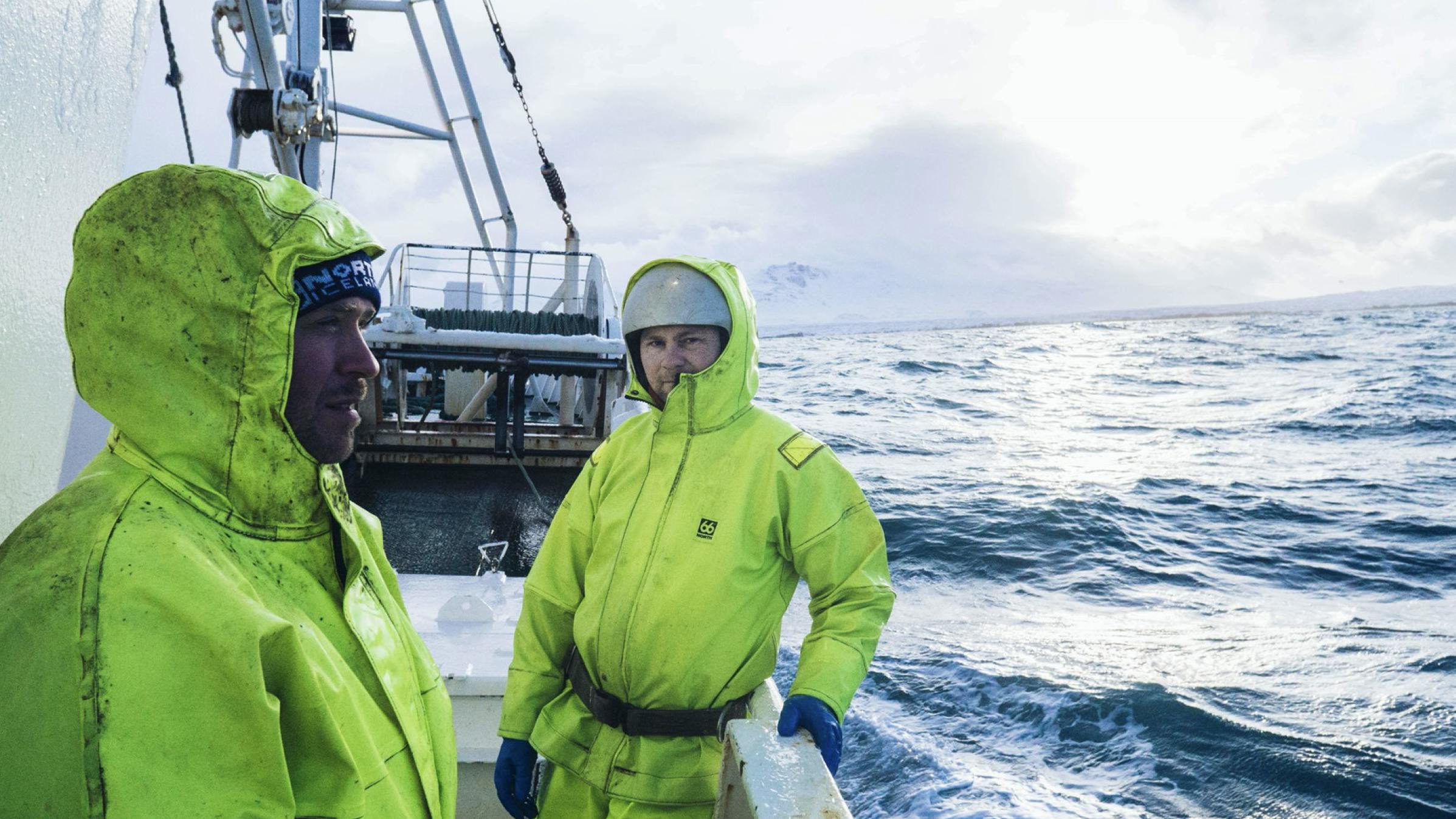 Anton Jónas Illugason
At the Arctic Ocean
Words & Photography
Anton Jónas Illugason
Location
64°53'39.4'' N 23°42.551' W
Fishing is an industry that is deeply rooted in the Icelandic culture ...... that shows what kind of people the life at sea raises up

Fishing is an industry that is deeply rooted in the Icelandic culture, but still, it seems so distant as the only ones who get to experience it, are the ones who work with it. It is difficult to describe to others how things actually work out on the sea because you actually have to experience it for yourself to be able to understand it.
I can remember from a young age my dad trying to explain how life is on board a fishing boat. I didn't understand that much and I couldn't get my head around all these concepts. It wasn't until around the age of 13 that things started to make sense.
This is the reason why I've always been this interested in photographing and showing others how this life is. I think this is a unique world that only a few get to actually experience.


What I love about the life on the sea is the culture - this drive that keeps the people going. There's nothing in it which is called "giving up", you simply just have to find a way.




Guðmundur Jensson SH717 has a crew of 6 and docks at Ólafsvík, on Snæfellsnes. The fishing company that operates the boat has always been within the family. My grandfather originally founded the company with his father-in-law, brother, and a few others - but today my grandfather and my dad operate it along with my grandmother.
Guðmundur is a "day-time" boat, which means that usually we sail out early in the morning, and arrive back home in the evening.
The hours between the peak periods are the ones that I like the most. That's where the crew sits down to discuss all kinds of topics over a warm cup of coffee. Whether it's English soccer, local town gossips, or politics - everybody seems to have formed an opinion on everything.
Most all fishermen that I've gotten to know through the years are extremely hard-working and resourceful people who are usually the first ones to always offer help whenever it's needed. Whether it's putting up a billboard on the local soccer field in terrible weather, or if it is building a small shed - it's never a problem gathering a small group to finish the job.