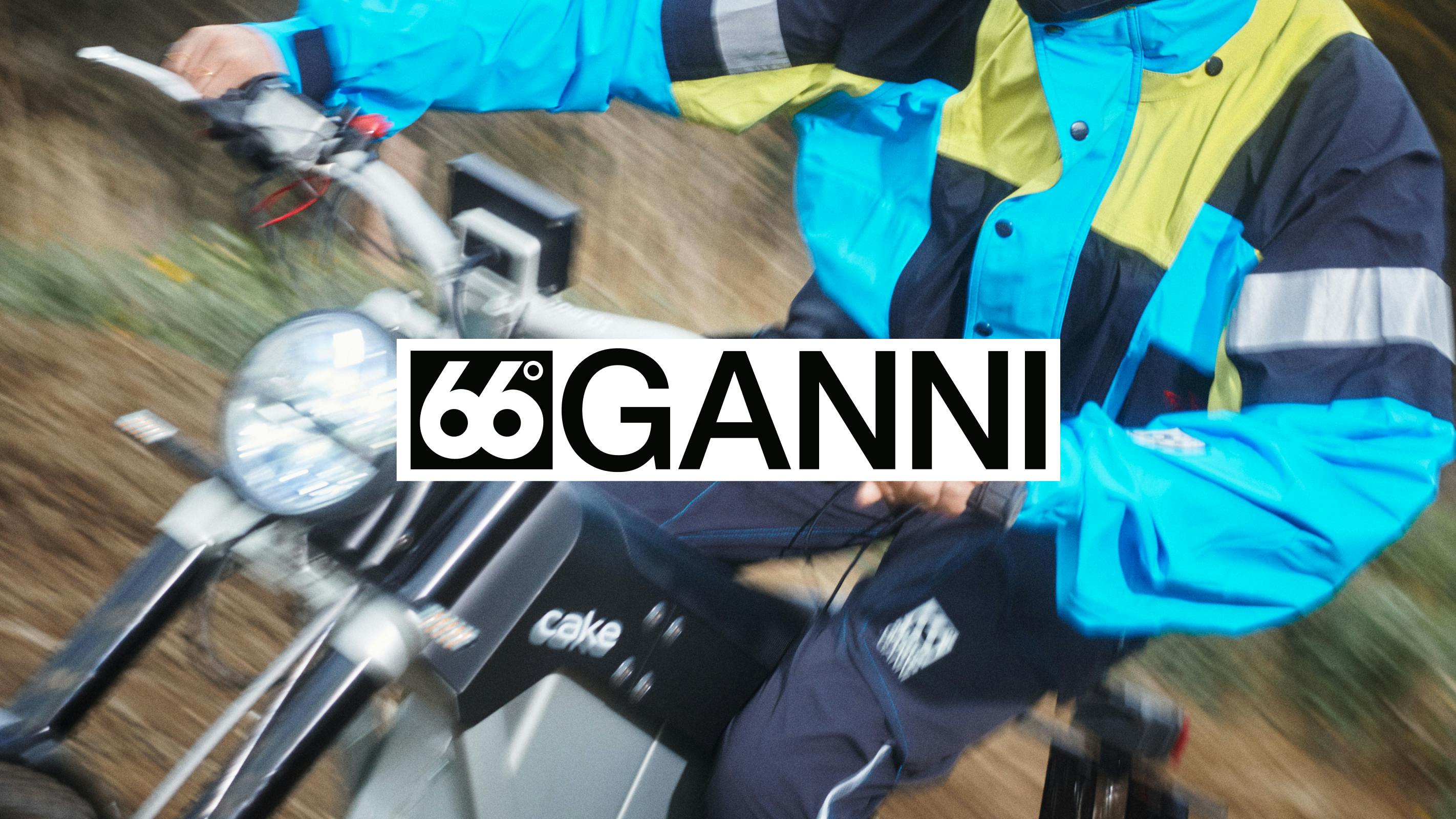 Introducing our third collaboration with the Danish brand GANNI, where we keep building on the effortless Copenhagen style and Icelandic heritage. The styles are exclusively made from unused fabric rolls, including recycled materials. The colorways are inspired by the extremes of Icelandic nature, e.g. the northern lights and volcanic landscapes.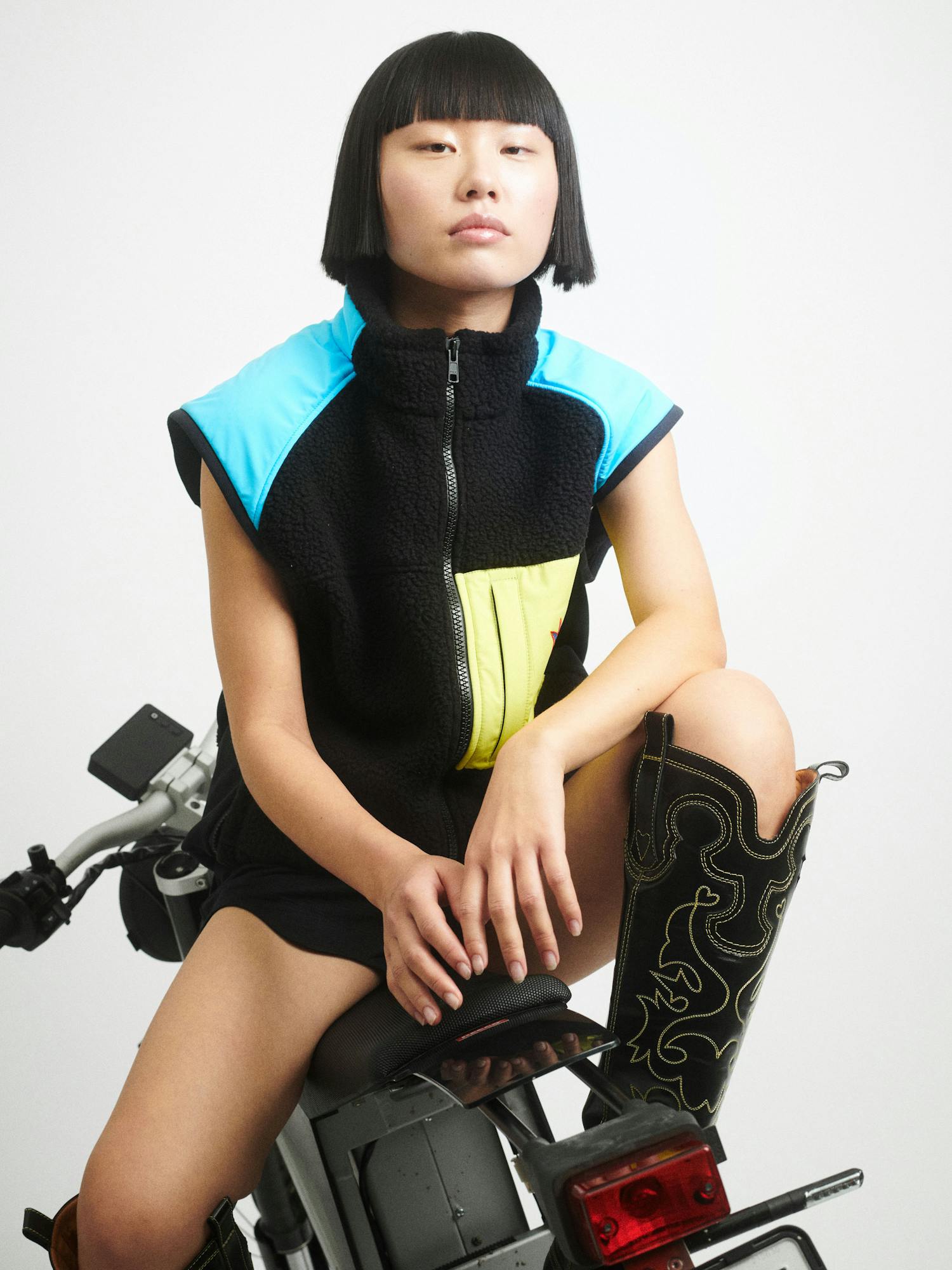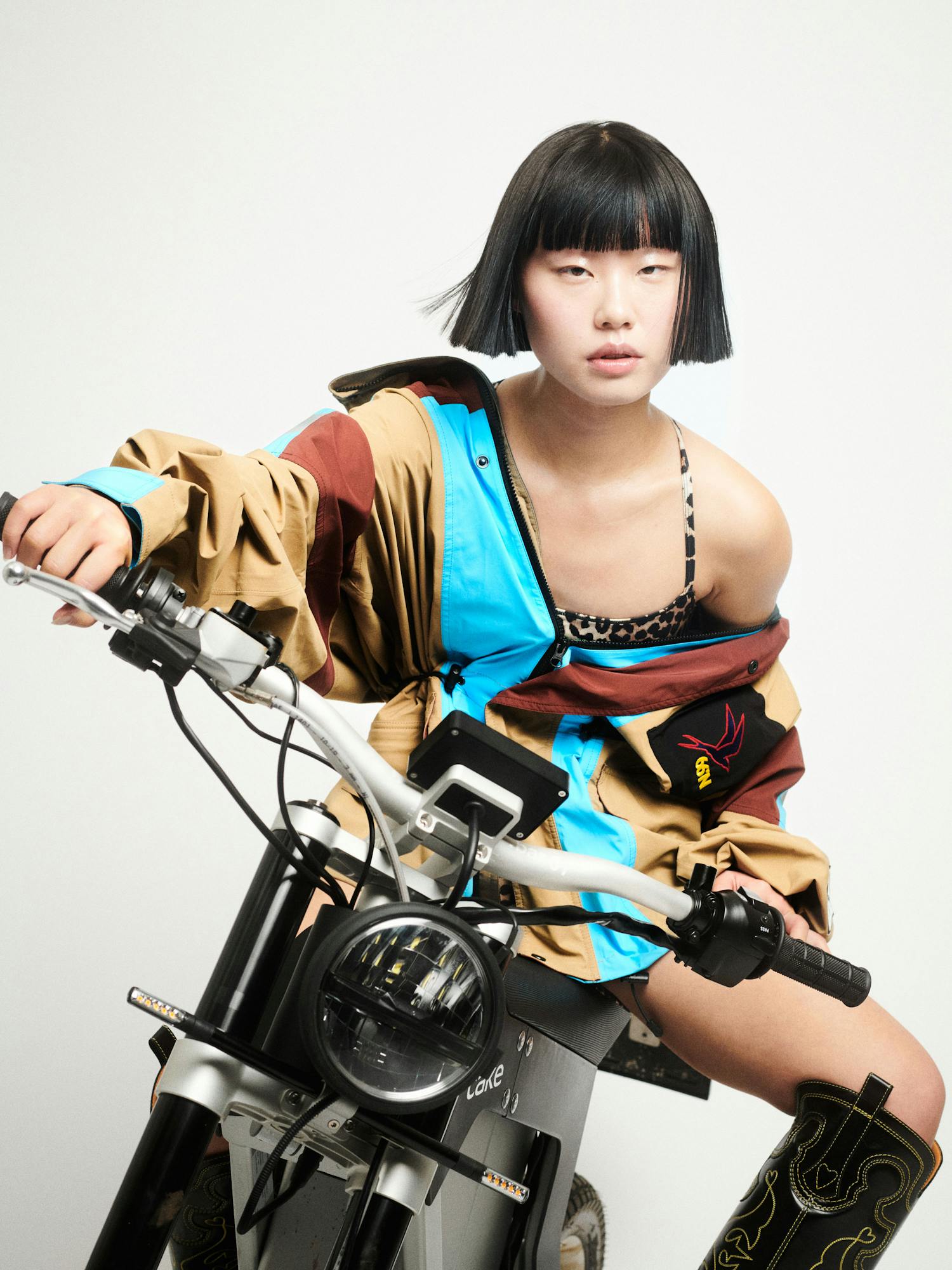 ---
Recycled materials
Building on the success of the first two collaborations, GANNIx66°NORTH is a meeting of GANNI's effortless Copenhagen style and 66°NORTH's Icelandic heritage of extreme outdoor clothing. The pieces are made exclusively from unused fabric rolls including recycled materials like recycled nylon and polyester.
Inspired by some of Iceland's most striking natural wonders like the northern lights and the volcanic landscape the collection's colorways are informed by a yellow and green-hue, a turquoise blue, and a deep oxblood red tone mixed with classic blacks, beige, and grey. A little GANNI twist lends the technical outerwear a playful and versatile feel, ready to be worn anytime, anywhere. The styles include pants, a vest, a bucket hat, and two neoshell jackets.
Circular approach
"We are thrilled to continue our collaborative relationship with GANNI and to find inspiration in their style muses, the GANNI GIRLS, once more. Our shared ethos for responsible design comes together in the circular approach of this collection, to which we were able to bring our technical expertise, depth of manufacturing know-how, and the transparency of using our own factories. As a family-run company ourselves it feels like we become part of the extended Ganni family whenever we work together!"
– Bjarney Harðardóttir, CEO, 66°NORTH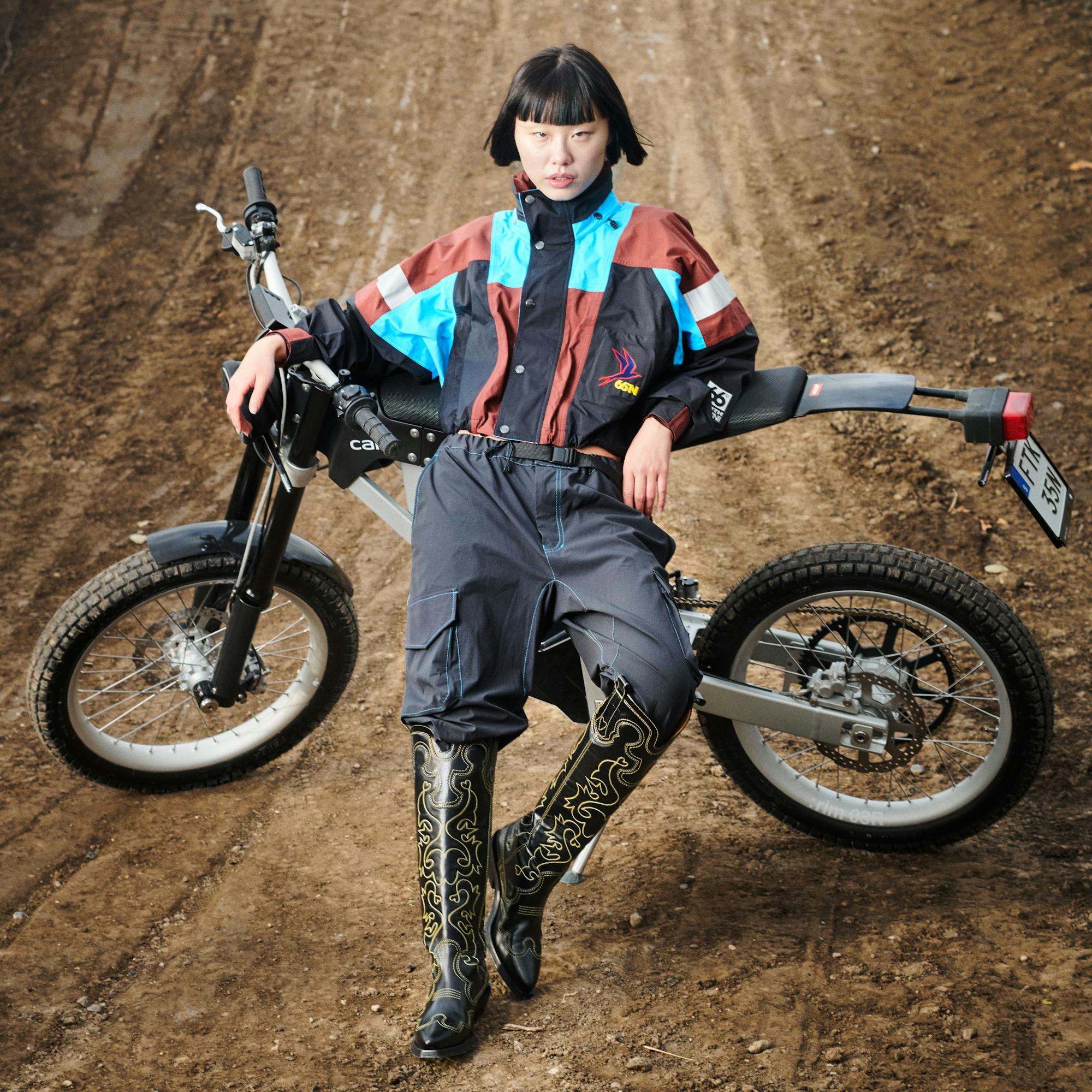 ---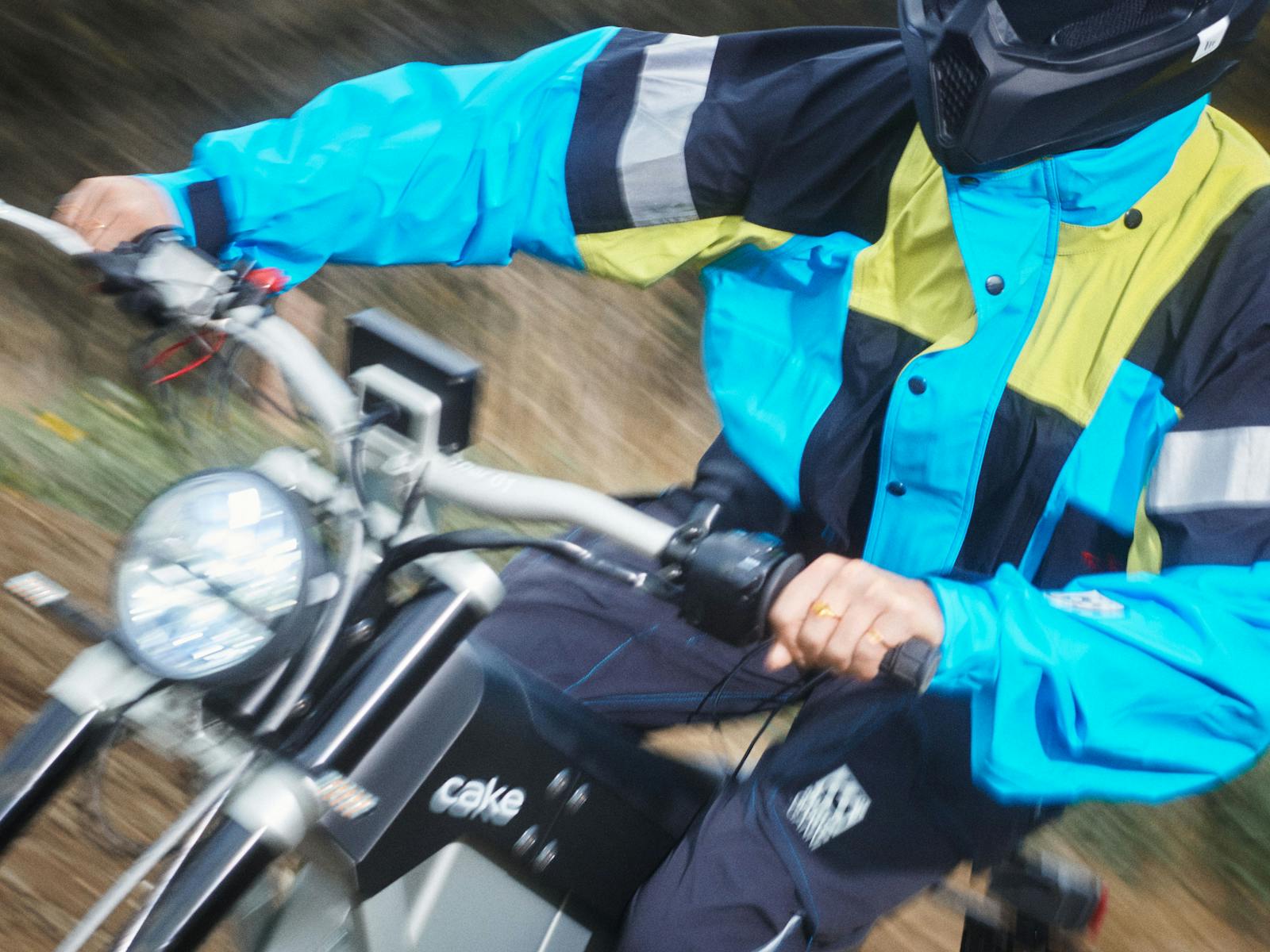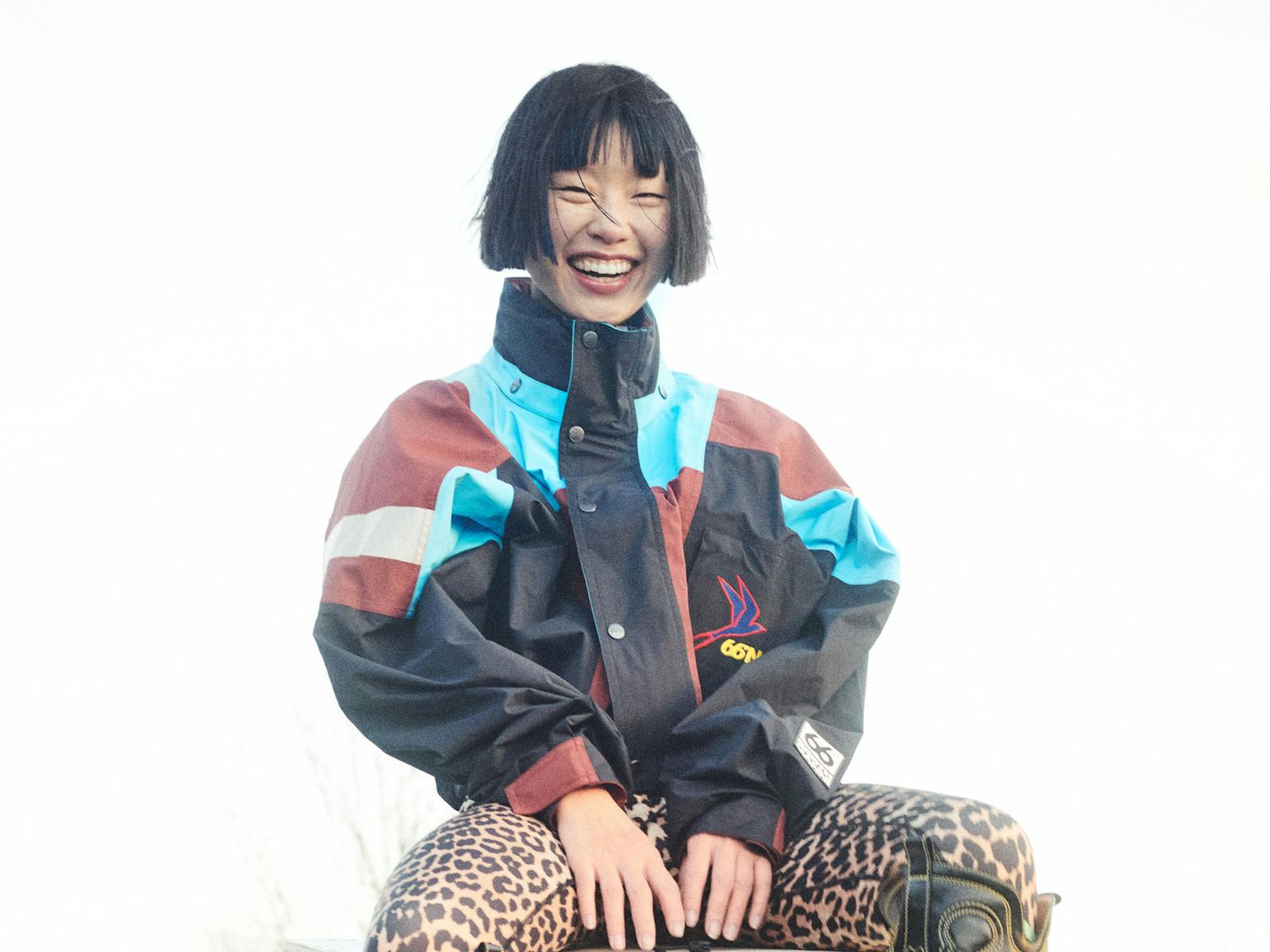 Collaboration I & II
GANNI x 66°NORTH

Creative Director, Ditte Reffstrup of GANNI teamed up with the 66°NORTH design team to create the ultimate functional pieces for the GANNI girl, working in perfect balance with 66°NORTH's strong heritage and outdoor culture.

For the second time, the Danish fashion label GANNI teams up with 66°NORTH to define the line between urban life and the great outdoors - following up their initial collaboration in the spring of 2019.