For the second time, we team up with the Danish fashion label GANNI to define the line between urban life and the great outdoors - following up our initial collaboration in the spring of 2019.
The directional designs explore even further the fusion of our rich heritage and technical expertise of protective wear together with GANNI's playful, unexpected and confident style.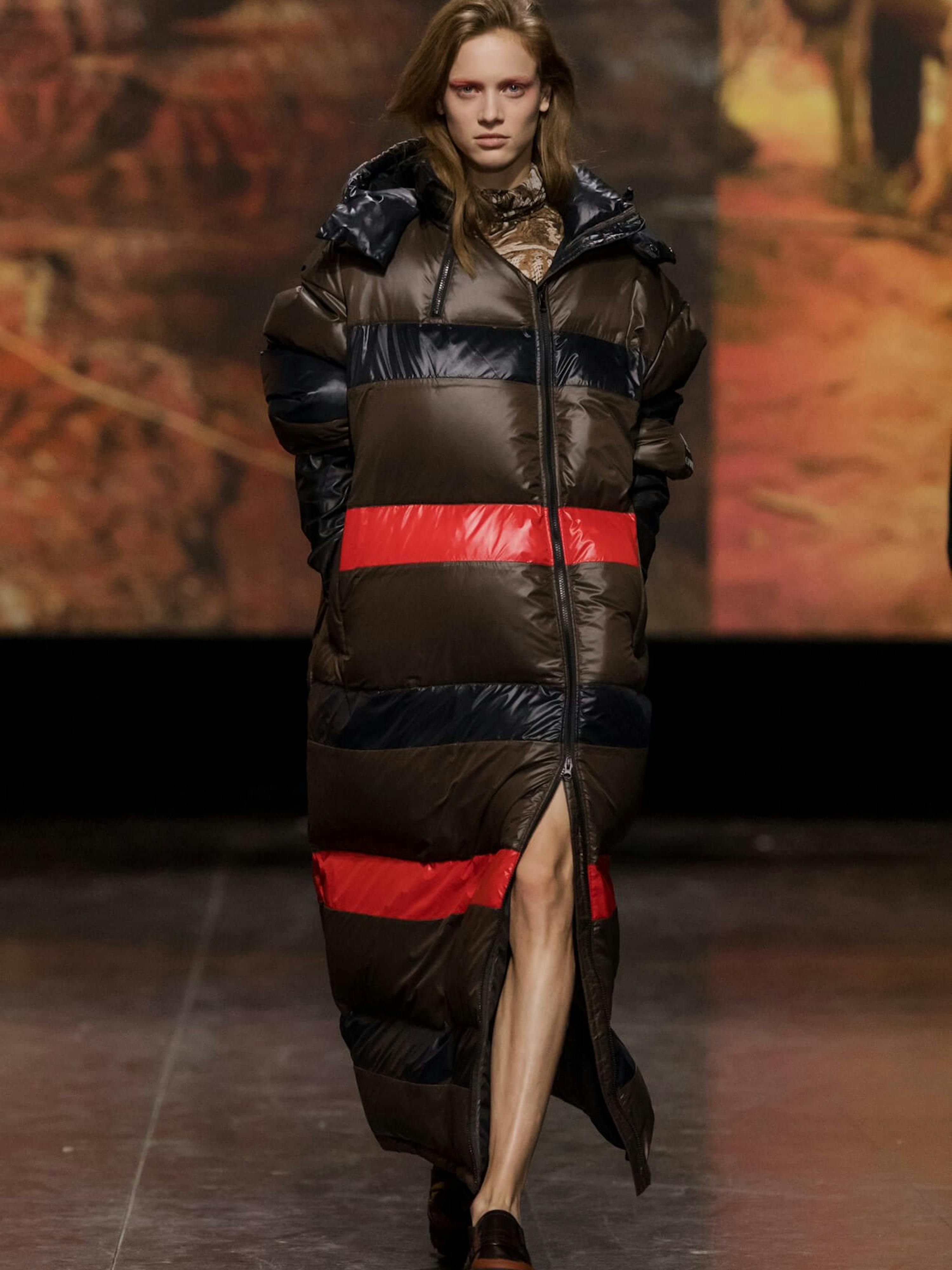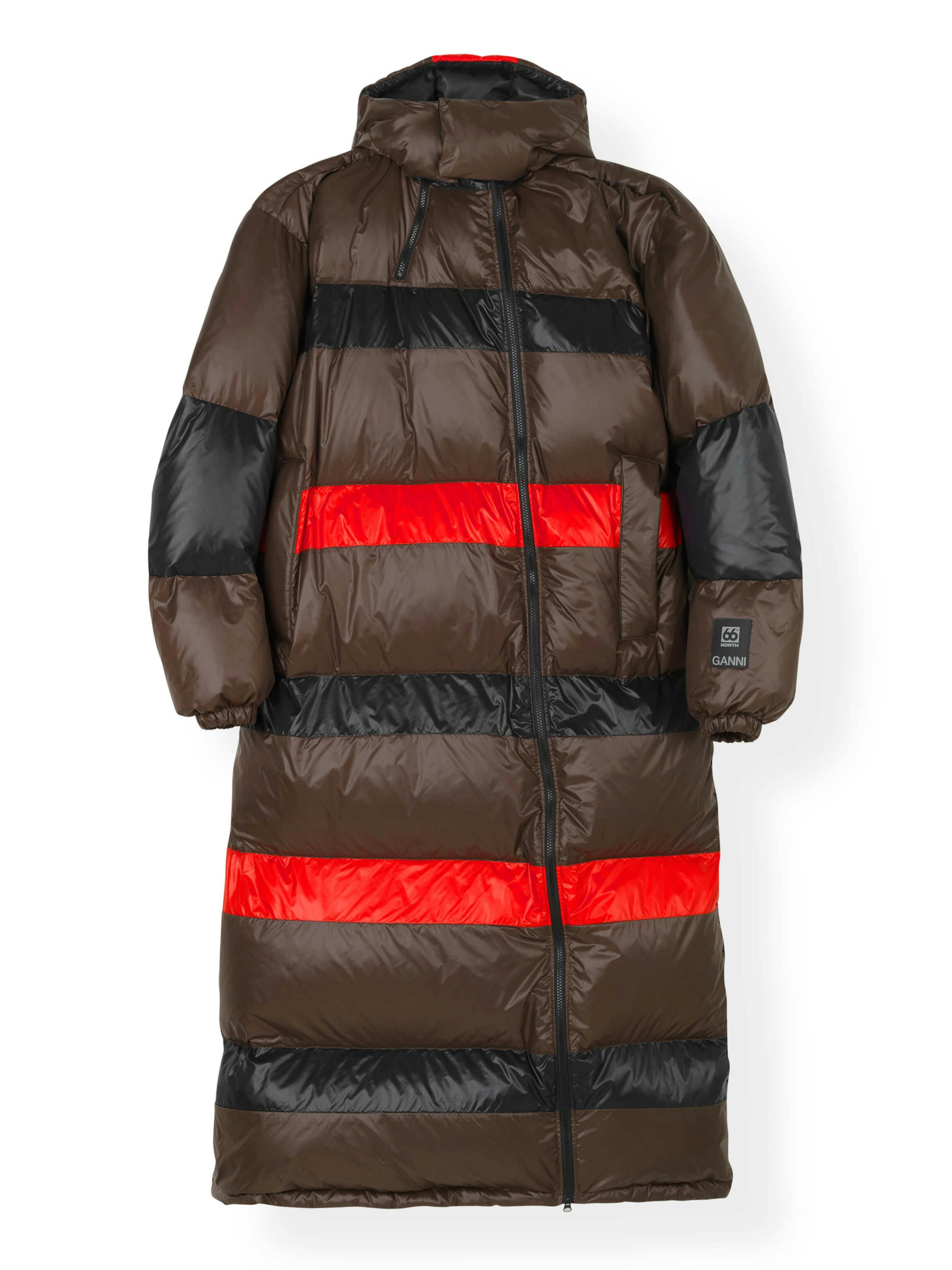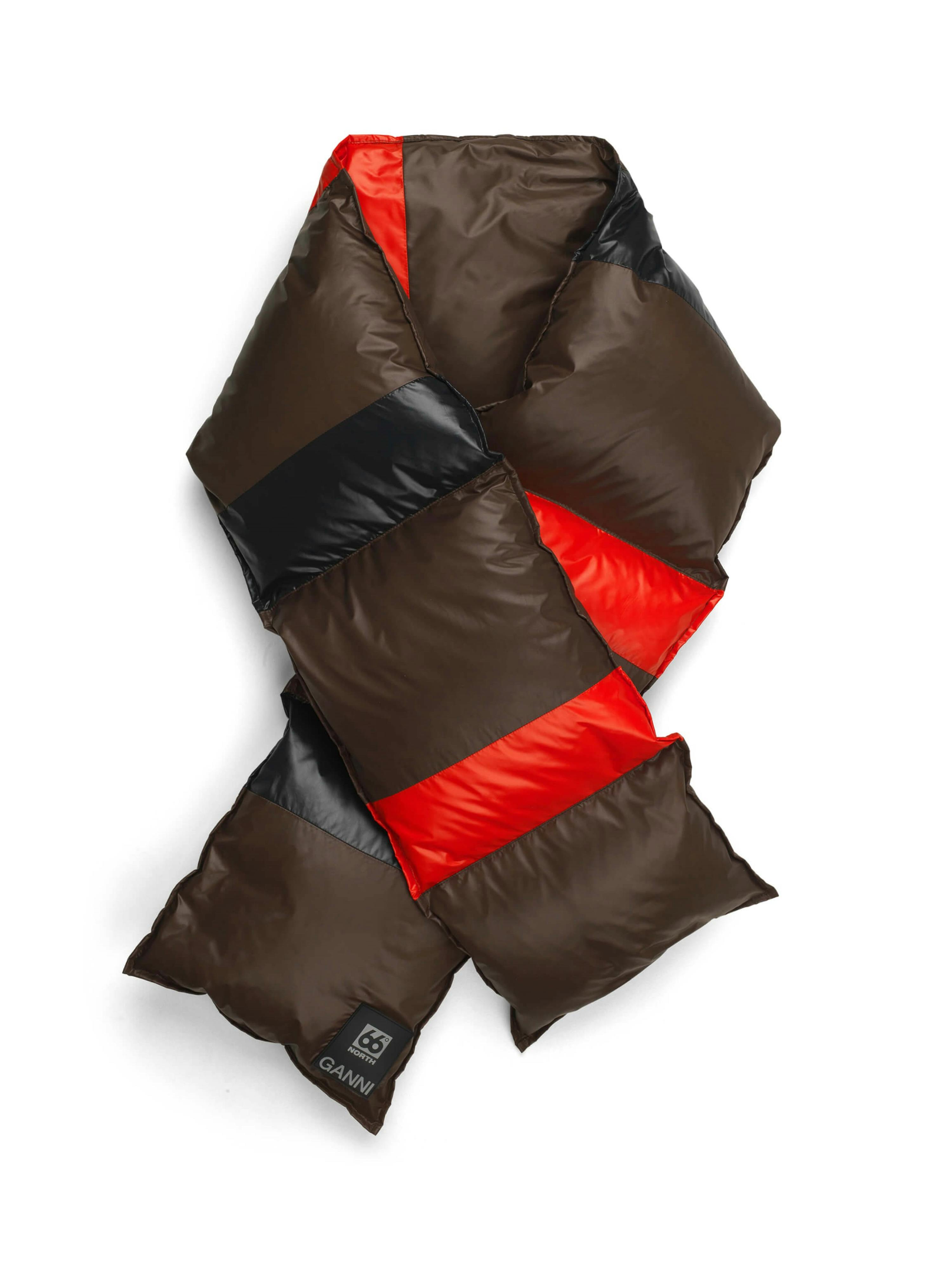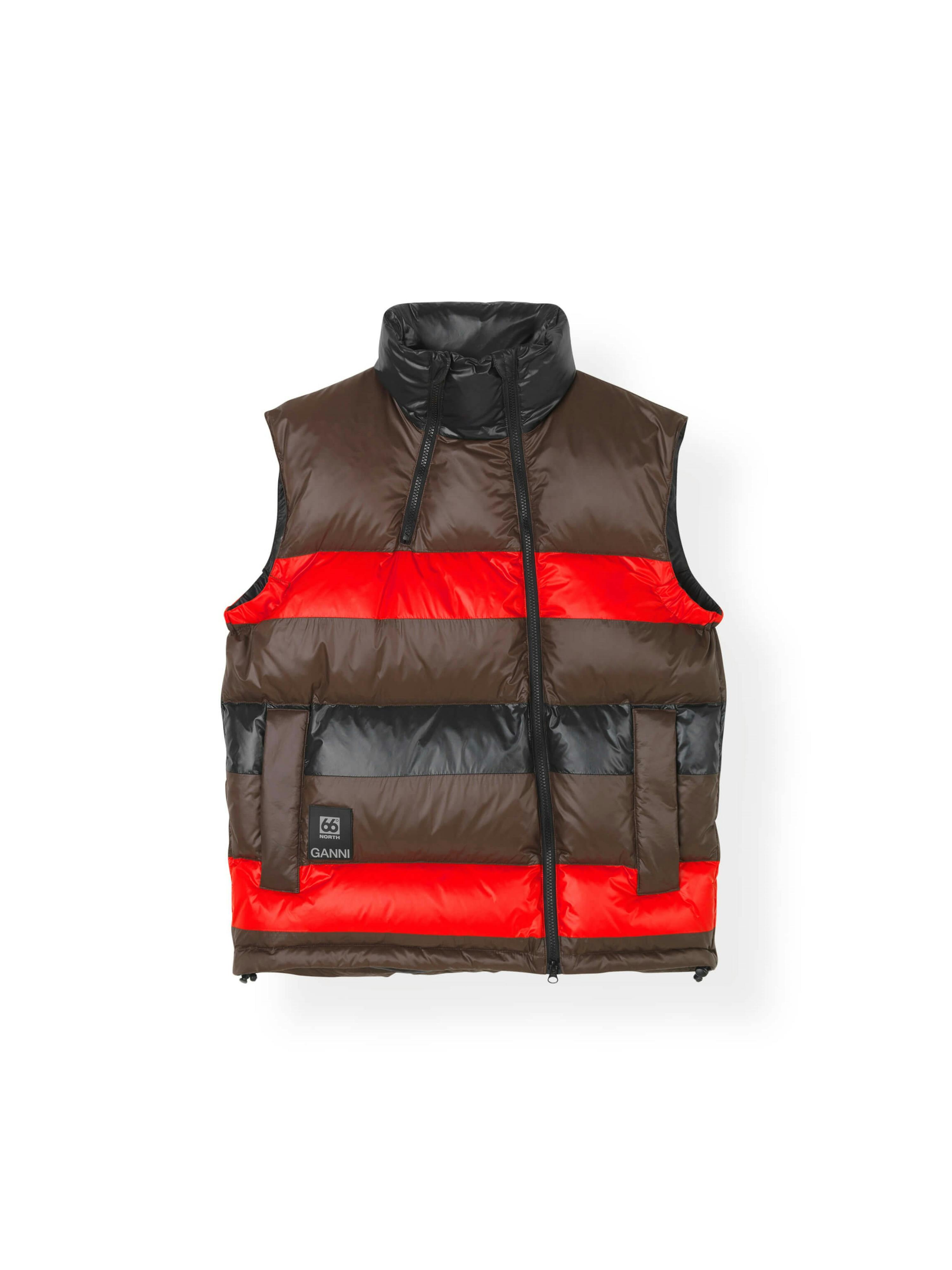 Creative Director, Ditte Reffstrup of GANNI teamed up with the 66°North design team to create the ultimate functional pieces that brave the elements; from the great outdoors to urban city life.

Askja Down Scarf SE, Askja Down Vest S, Askja Down Coat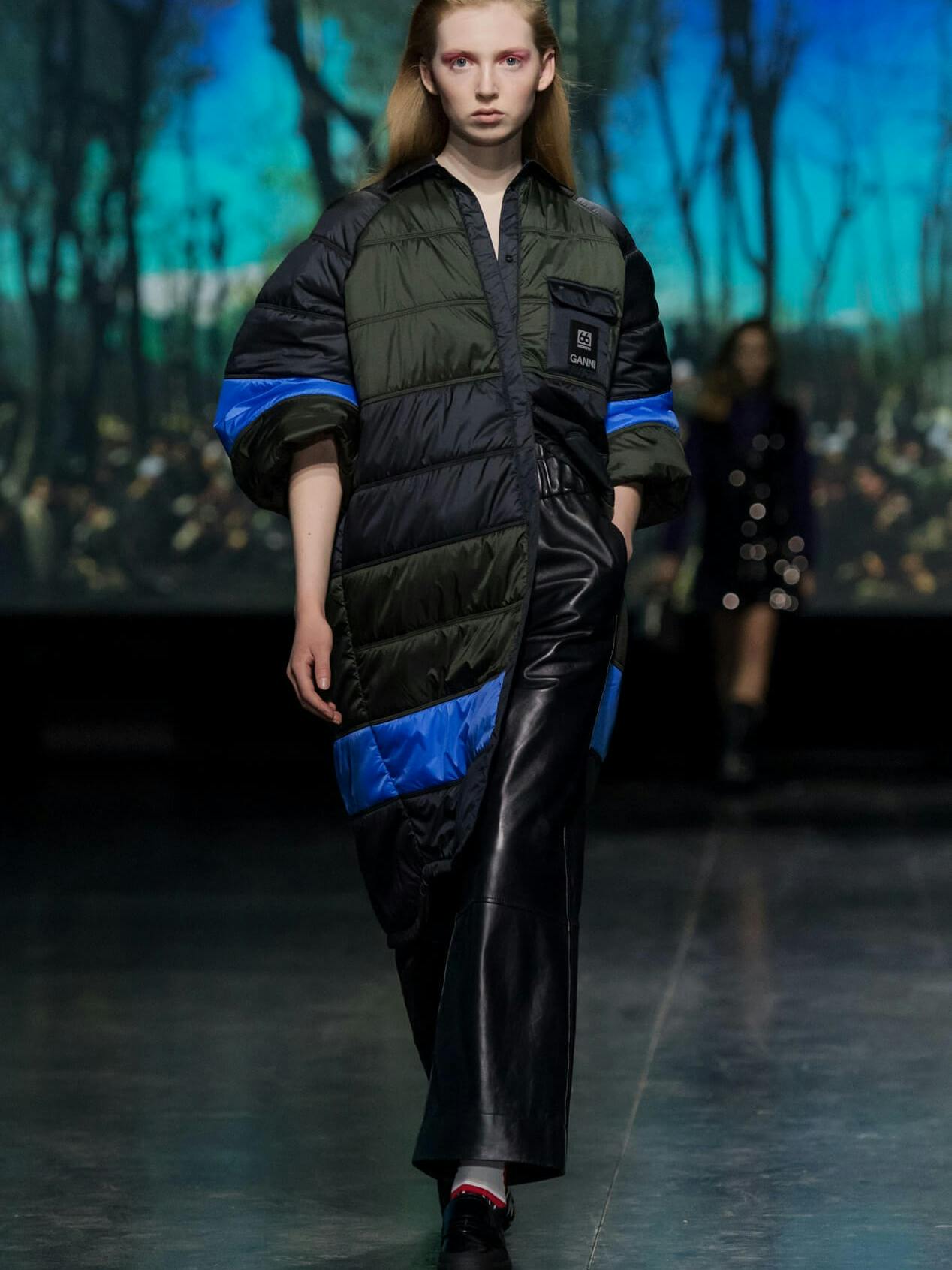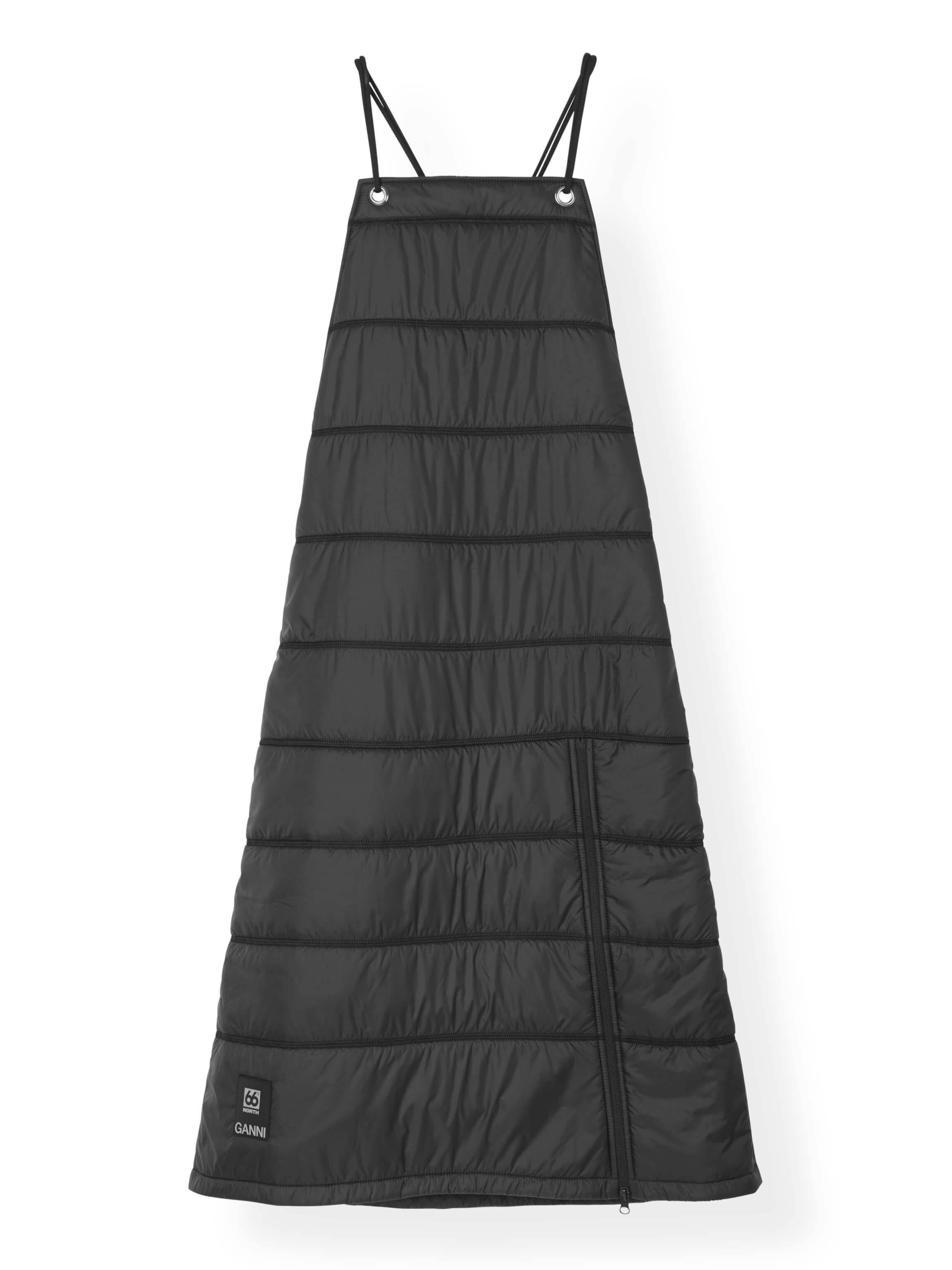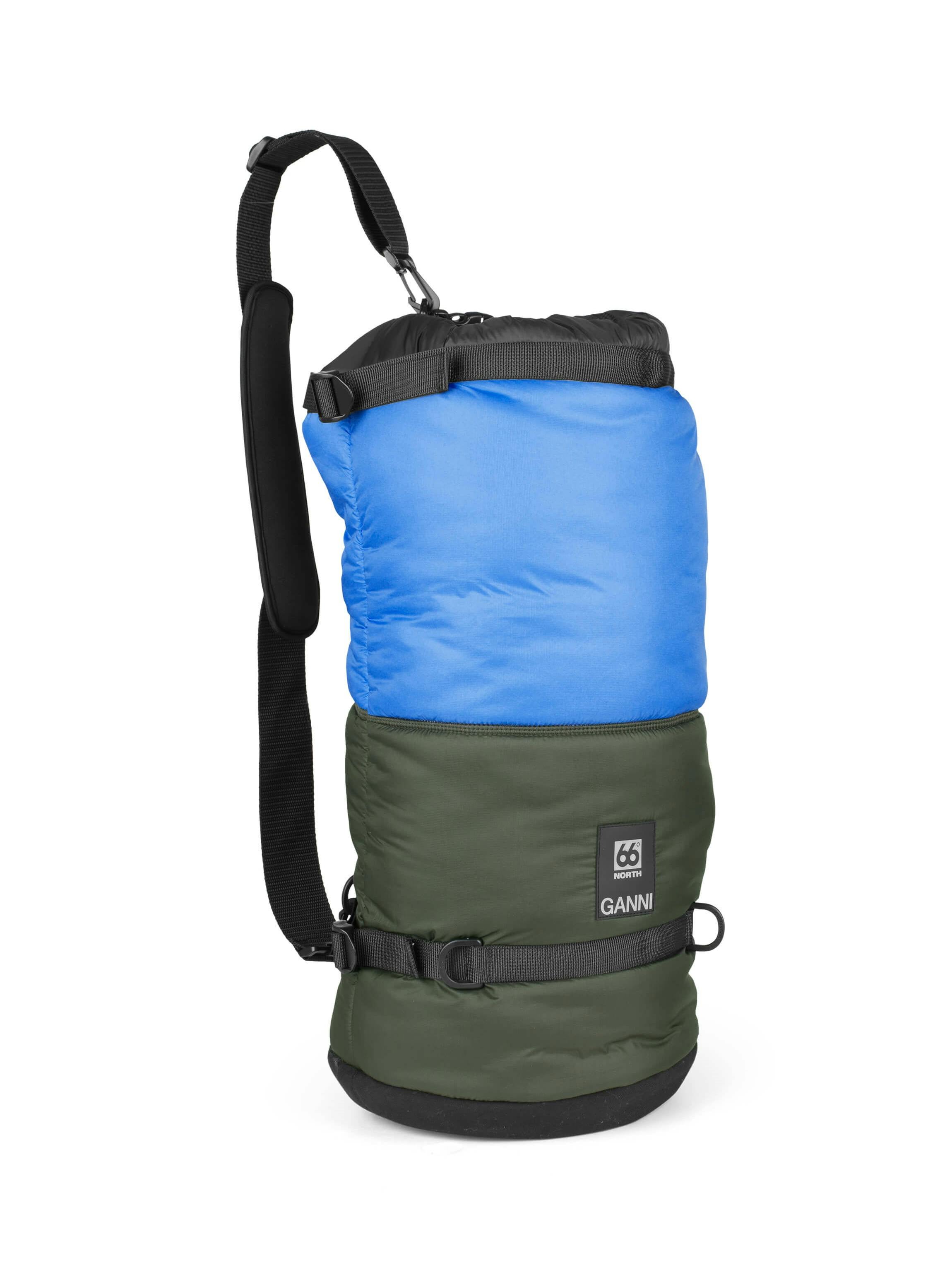 This time, the collaboration features both ready-to-wear and accessories, consisting of six styles: a down coat, vest, down scarf, and quilted duffle apron dress, coat and 'fisherman's' bag.



Ditte Reffstrup, Creative Director, GANNI
"Following our initial collab, we experimented to really take the partnership to new heights. We worked with existing silhouettes giving them a new direction. I dived into 66°North's archives and found this old image of fishermen working and it instinctively made me think of my hometown town Hirtshals and the strong fisherman community. I love the apron dress, it's based on the aprons 66°North still produce for factory workers in Iceland. The pieces are meant to feel like a hybrid between urban life and the great outdoors."
Available in September
The collaboration was first introduced on the FW19 GANNI runway and will launch in September alongside the collection available via GANNI and 66°North's own retail and in select wholesale retailers.