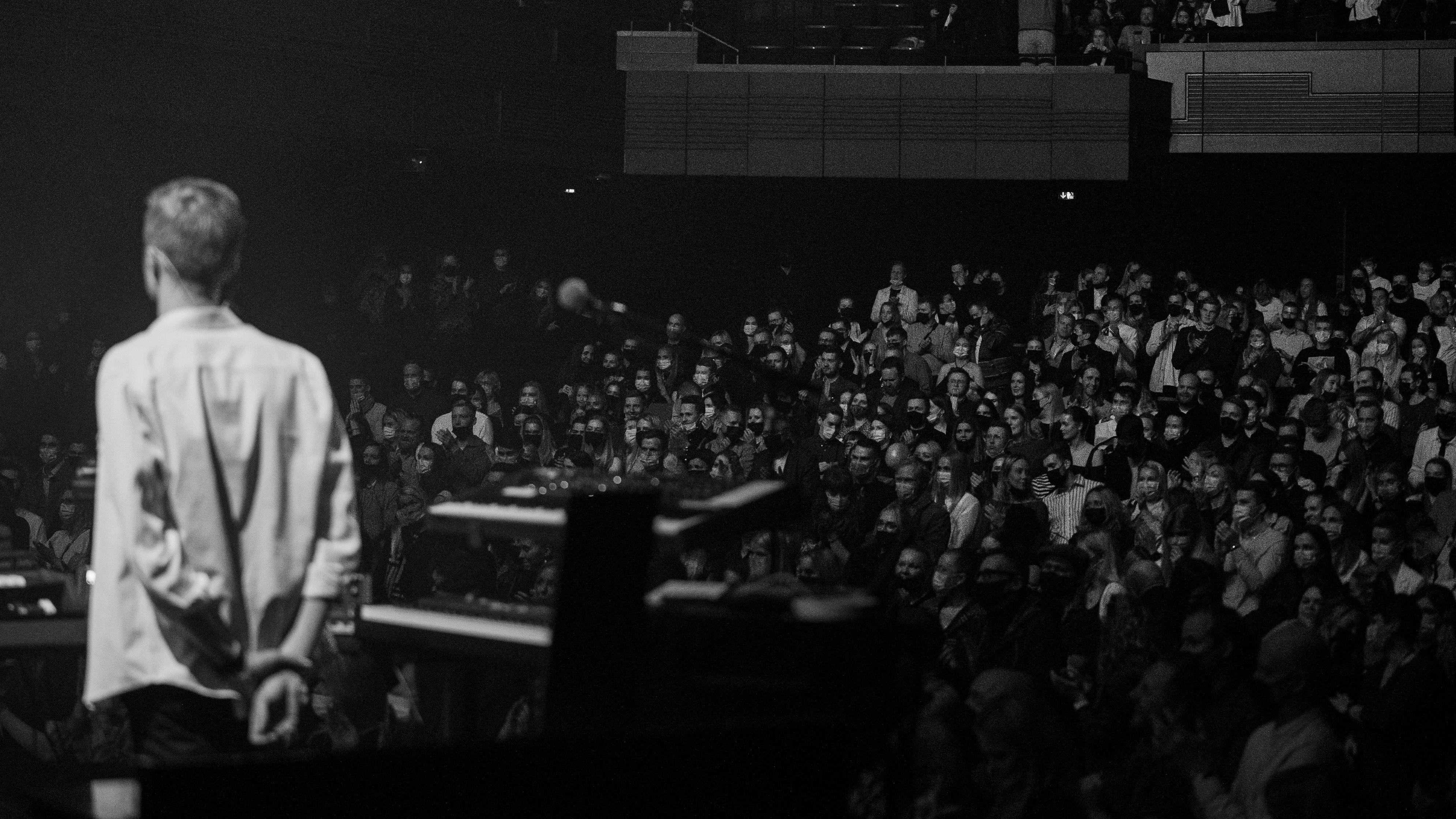 Interview with
Fannar Ingi Friðþjófsson
Photographs by
Stefanía Linnet, Þorsteinn Roy & Sigurður Pétur
Last May, the band Hipsumhaps released the album Lög síns tíma and January 1st. the album will disappear from all streaming channels and never return.
Nature and the environment play a big role in the life of Fannar, the singer of Hipsumhaps, but he feels best on Álftanes where he was raised because that is where he finds peace. Last May, he released the album Lög síns tíma and January 1st. the album will disappear from all streaming channels and never return. With this, Fannar wants to show that there is nothing that lasts forever, like our glaciers. Until then, fans will be able to purchase an electronic copy of the album and continue listening to his music. Last November 12, he performed songs from the album in front of the full Eldborg Hall in Harpa and it was the last time he will perform the songs.
Fannar Ingi Friðþjófsson is a 30-year-old musician and teacher from Álftanes. He says there is a lot in common with these jobs, as both roles involve being responsible and communicating constructive messages in a creative way. He started composing at a young age and his interest in music grew over the years, but it took him 10 years to find the right artist name and make it work.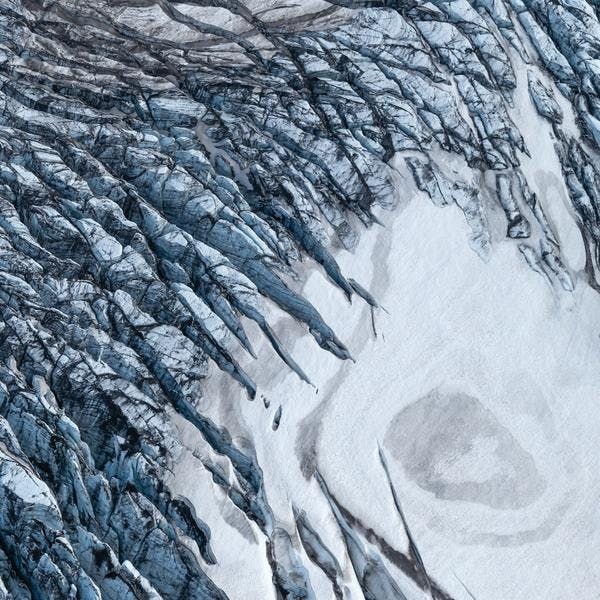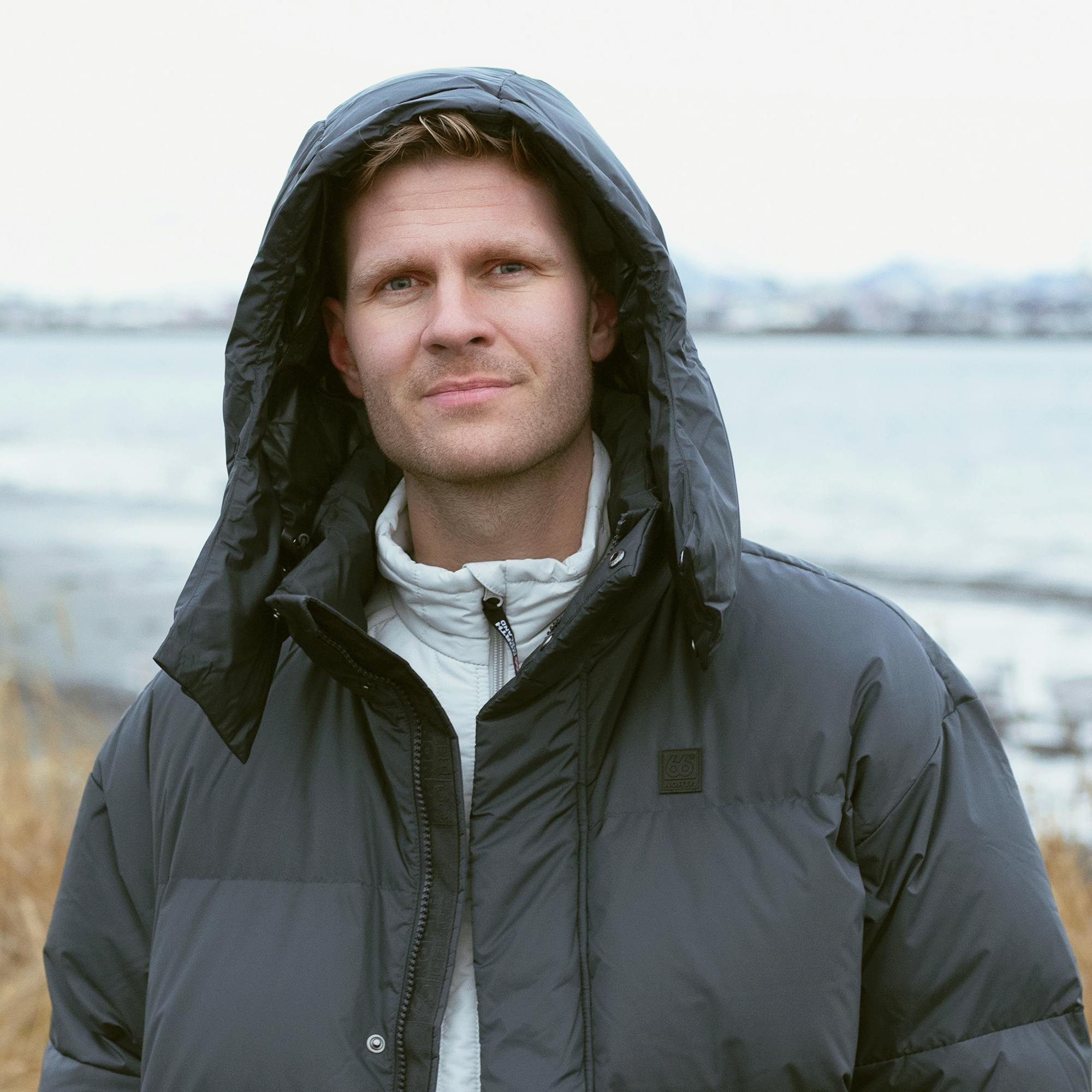 The album Lög síns tíma features glacier images by photographer RAX, Ragnar Axelsson
"My grandfather gave me my first guitar when I was 12 years old. I started writing lyrics when I was in high school and from the lyrics came songs that I wrote on guitar. It took me many years to finally punch out to release music, and then become a musician. It took 10 years to find the right name for my music, the type of music I make varies so much because I like so many types of music"
Today he releases music under the name Hipsumhaps, but he says that the word covers exactly the music he makes that is - all kinds. Hipsumhaps is a phrase that describes things that are arbitrary and unpredictable. Fannar likes the Icelandic language and word games, but that's how the name of the album Lög síns tíma (Songs of their time) came from the saying to be a child of his time. There he wants to capture the spirit of the times and the things that have a place in our culture and time, but do not exist anymore.
"It's hard to define the music I make, as the name implies. I think everyone can find something to their liking, even related to and interpreting the law in their own way. "
The theme of the album is in 2021 and its development story through the zeitgeist of today. The inspiration for the lyrics he gets when he is on the move and allows the mind to wander to capture emotions that are created, but other music affects the exposure of the songs.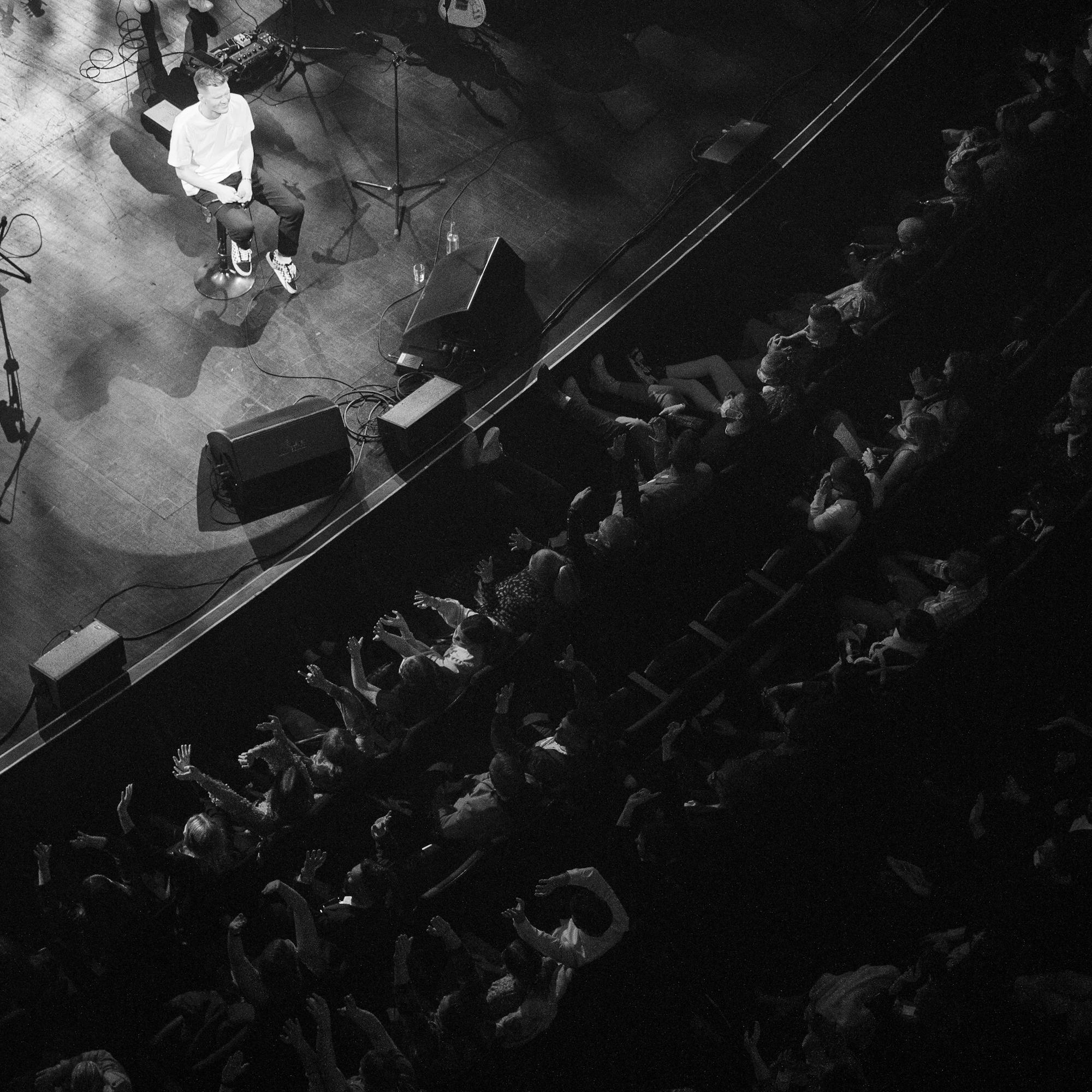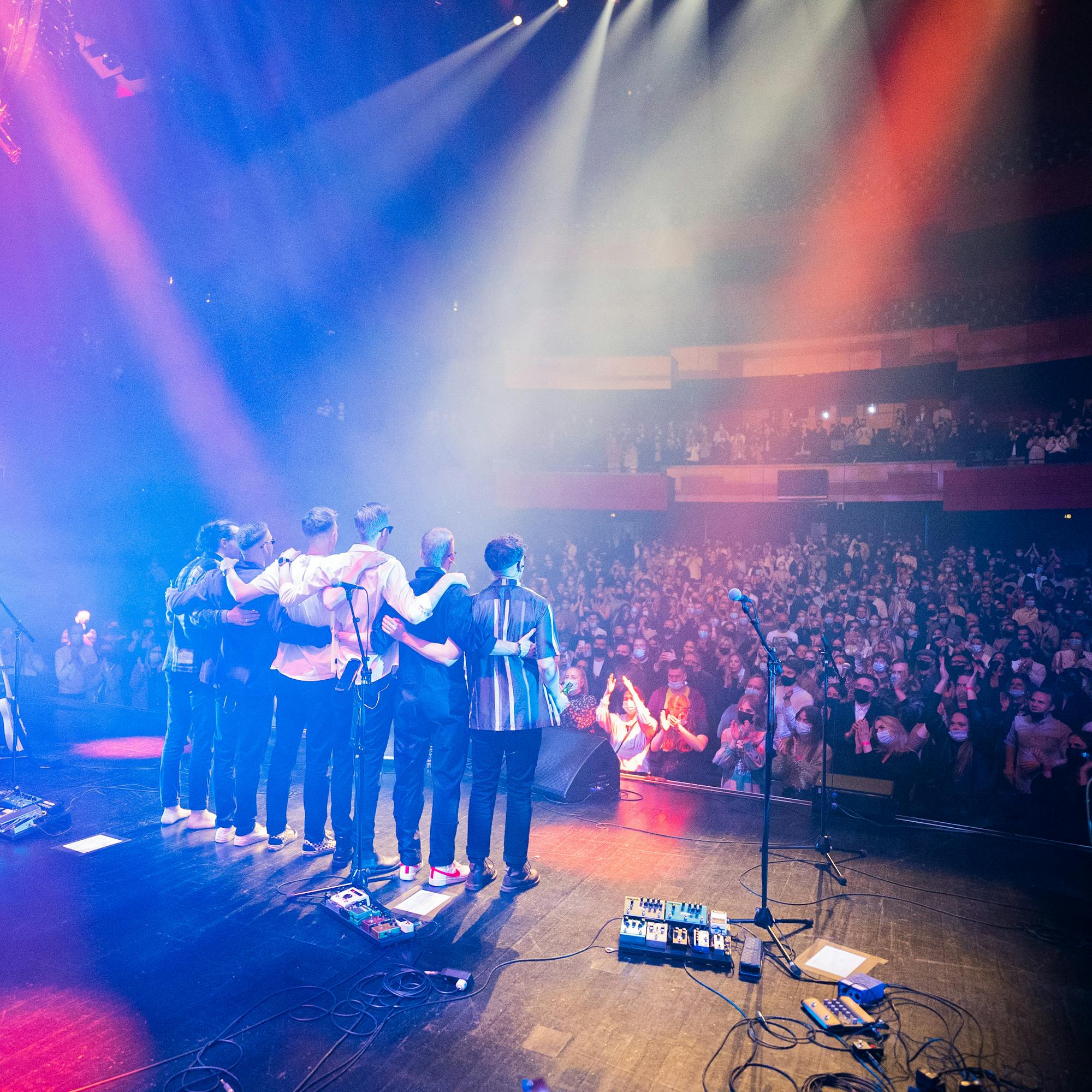 "I always wanted to do something related to nature, because my conclusion over the years and the creation of emotional music is that it is higher than us and our emotions. Emotions are not facts. "
That's why he makes the album disappear, but in that way he reminds us that things are not as durable as our glaciers. The album features glacier images by RAX, photographer Ragnar Axelsson. Fannar thinks it is important that everyone feels that people can participate and contribute to nature, whether it is related to diet or consumption. Individuals can make a difference by asking companies questions when it comes to further steps towards further sustainability.
"I think it's important to listen to what research is telling us. I have changed over the years and increased my awareness of environmental issues, but I try to show responsibility in my life. I think it is important to create a solution-oriented culture around environmental issues and see opportunities in them instead of experiencing fear or escaping the problem, even ignoring it. "
There are probably not many musicians who make records disappear from streaming bands, but Fannar says that it is difficult for Icelandic musicians to rely on income from the streaming bands. The main source of income for musicians has been concerts, which have been difficult for Covid.
"People are actually donating their music by putting it on streaming services. Record sales therefore leave a big gap that still needs to be filled, but I believe that there must be some solution. The music industry must receive better financial support if art is to continue to thrive. "
Fannar is optimistic about the future and believes that digital products will be a leader in the near future in terms of publications.
Read more about the album and listen to it at hipsumhaps.is
Glacier Friday
Norður Journal
---
Follow the NORÐUR Journal with the PÓSTUR or follow us on Instagram