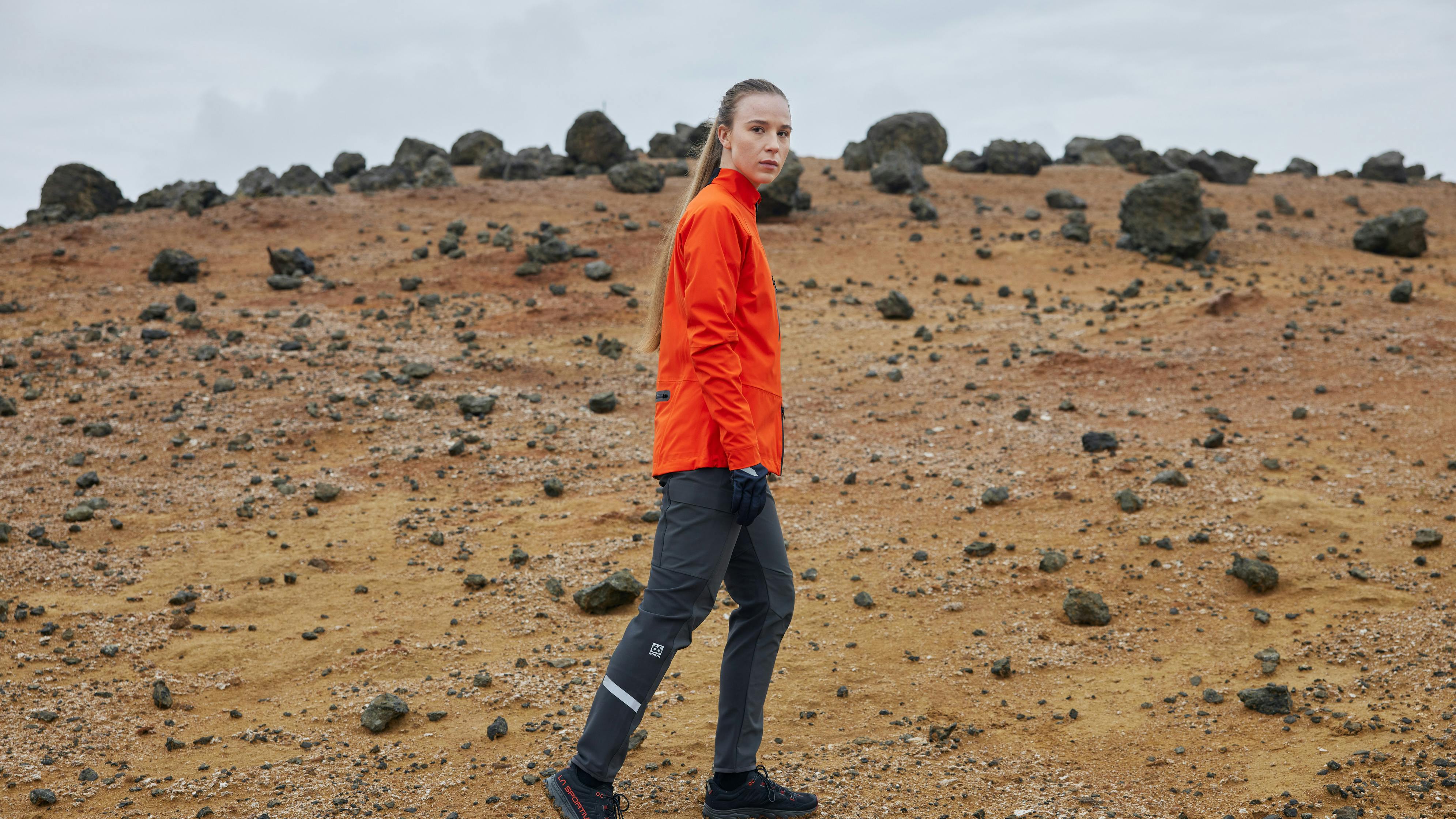 Winter running
Running on a cool day (10˚C / 50˚F)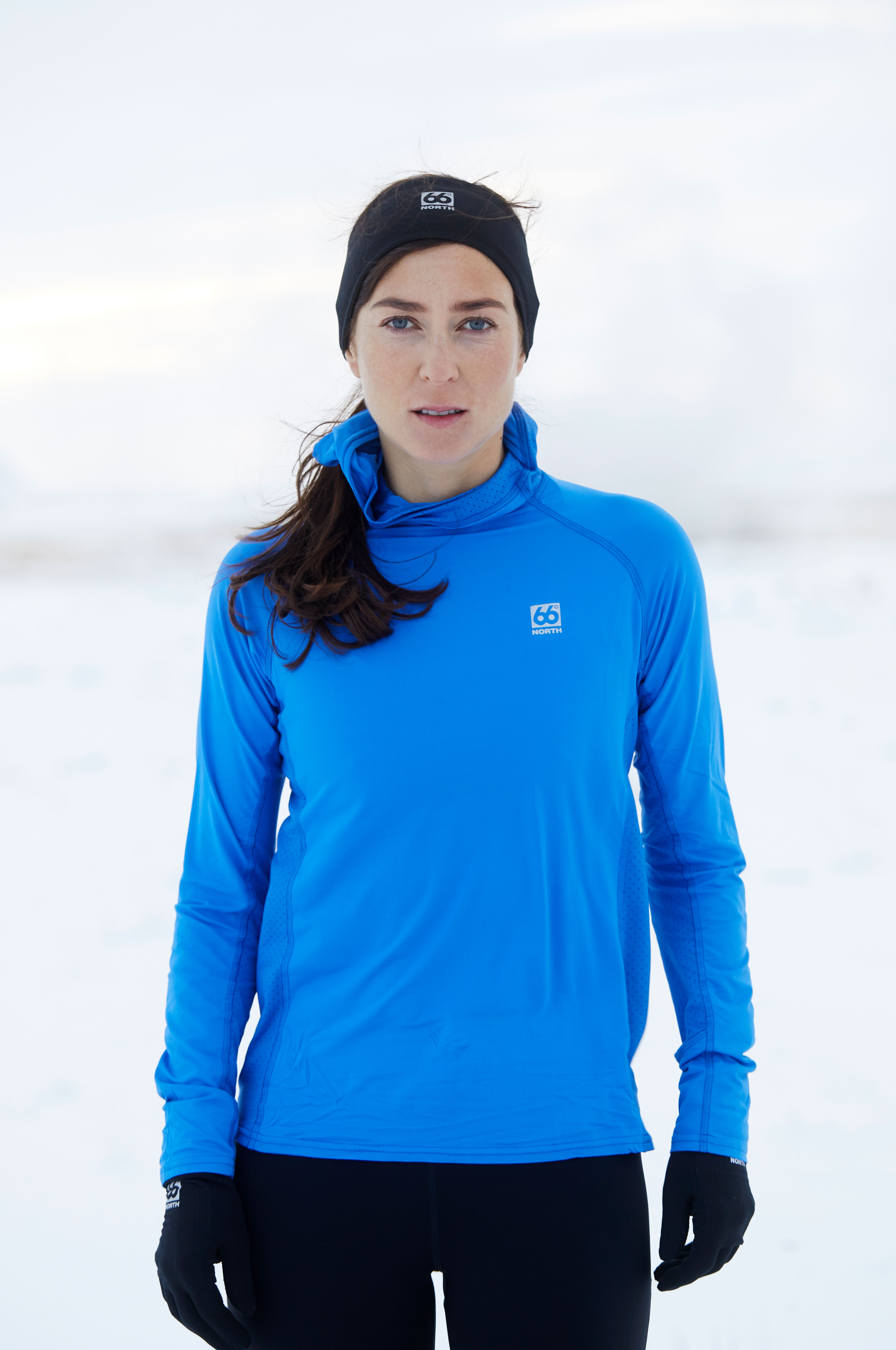 Milder conditions don't call for the same gear as colder conditions do and it's important to keep in mind not to overdress.
"If you're already warm when you start running, you know you'll be sweating like crazy before long," says Þorbergur. "Dress well, but don't overdress."
As always, the first thing you need to consider is your base-layer, which in this case can actually serve as your only layer. The base layer is the foundation of your layering and its main role is to wick sweat away from your skin to help your body maintain its regular temperature. The Grettir base-layer is made from Polartec PowerDry, a powerful sweat-wicking material that is a bit thicker than other dry-fast materials. That means Grettir zip-neck can serve as your only top layer on the run.
"When it's around 10˚C / 50˚F I prefer lighter clothing and no jacket," says Elísabet. "My 'go-to' piece is Grettir zip neck which has great breathability and keeps you warm and dry."
Thinner base-layers, such as the Aðalvík hoodie, are great to combine with lighter insulation options, such as the Kársnes vest or jacket.
Outer layers are usually not necessary when running in milder conditions unless you're expecting strong winds and some rain. Therefore, bringing a light jacket can be useful, as it can always be tied around your waist if the conditions don't call for it. Keep in mind that you need to factor in the intensity of your exercise when choosing your layers; more intensity calls for lighter layering.
Appropriate accessories are always useful, even in mild conditions. Thin gloves such as the Grettir PowerDry gloves and the Kársnes cap can be useful as your hands and feet play a big role in regulating your temperature. Being well equipped with accessories means you have the ability to adapt to the weather while on the run.
What to wear
Cool day running gear
Winter running guide
Training in any weather

Running at freezing (0˚C / 32˚F)
Staðarfell is made from Polartec NeoShell, the world's most breathable, waterproof fabric. If it's a little above 0˚C/32˚F we recommend Grettir zip neck, made from Polartec Power Dry fabric underneath. If a bit below 0˚C/32˚F we recommend Básar merino wool base layer.

Running below freezing (-10ºC / 14ºF)
A merino wool base-layer like Básar helps generate warmth while you run. Layers like the quick drying Grettir zip neck and flexible Öxi jacket—which has a silver lining to reflect heat back to the body-- create more warmth and hold it to the body while transporting away vapor to keep you dry.