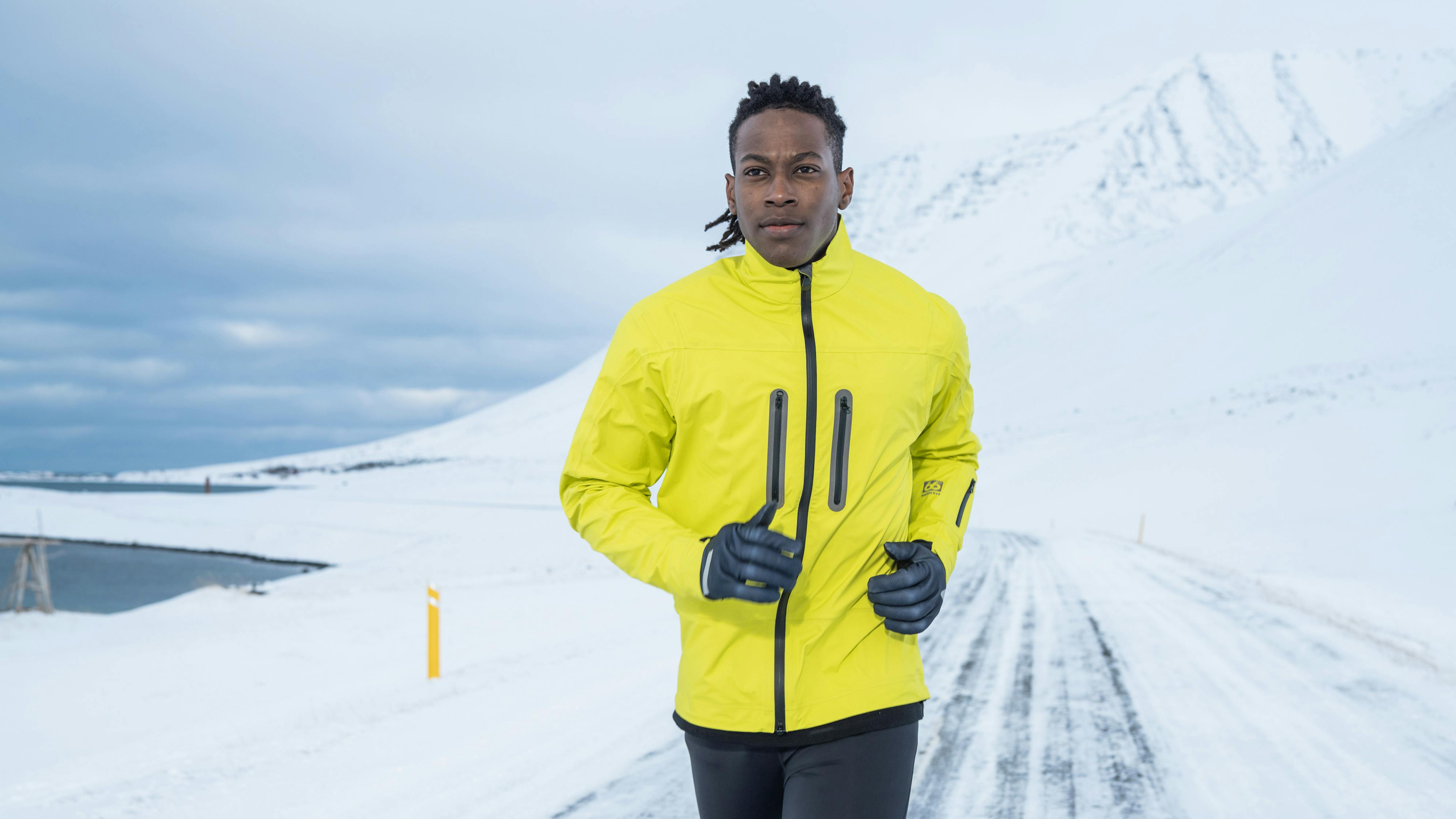 Winter running
Running at freezing (0˚C / 32˚F)
Few things can be as refreshing as running in cold weather, but it can easily be as unpleasant if you're not appropriately prepared. Layering correctly for colder temperatures can be tricky, as finding the balance between too warm layering and too cold layering requires you to familiarize yourself with your own preferences and how your body reacts to movement and cold.
It's generally recommended to wear fewer layers, made from synthetic materials, instead of many layers with natural materials such as cotton.
When preparing for a run in a near-freezing temperature (0˚C / 32˚F), the first thing you want to make sure of is to wear a good base layer. The base layer is the foundation of layering, as a poor base-layer can render the most expensive outer layers useless, and its main role is to wick sweat away from your skin to help your body maintain its regular temperature.
Recommended base-layers for 0˚C / 32˚F would be either the Básar merino wool top or the Grettir PowerDry top. Choosing between those two depends on the amount of humidity in the air - and therefore the actual temperature - and the thickness of your outer-layer. With a shell outer-layer such as the Stadarfell, the Básar zip-neck can do the job for many, but when wearing an insulated outer-layer, Grettir zip-neck is often enough.
Appropriate accessories are a necessity when running in colder conditions since both your hands and feet play a big role in regulating your temperature. A proper hat, gloves, neckwarmer, and sometimes thicker socks are all things you want to consider when running in winter conditions. Being well equipped with accessories means you have the ability to adapt to the weather while on the run.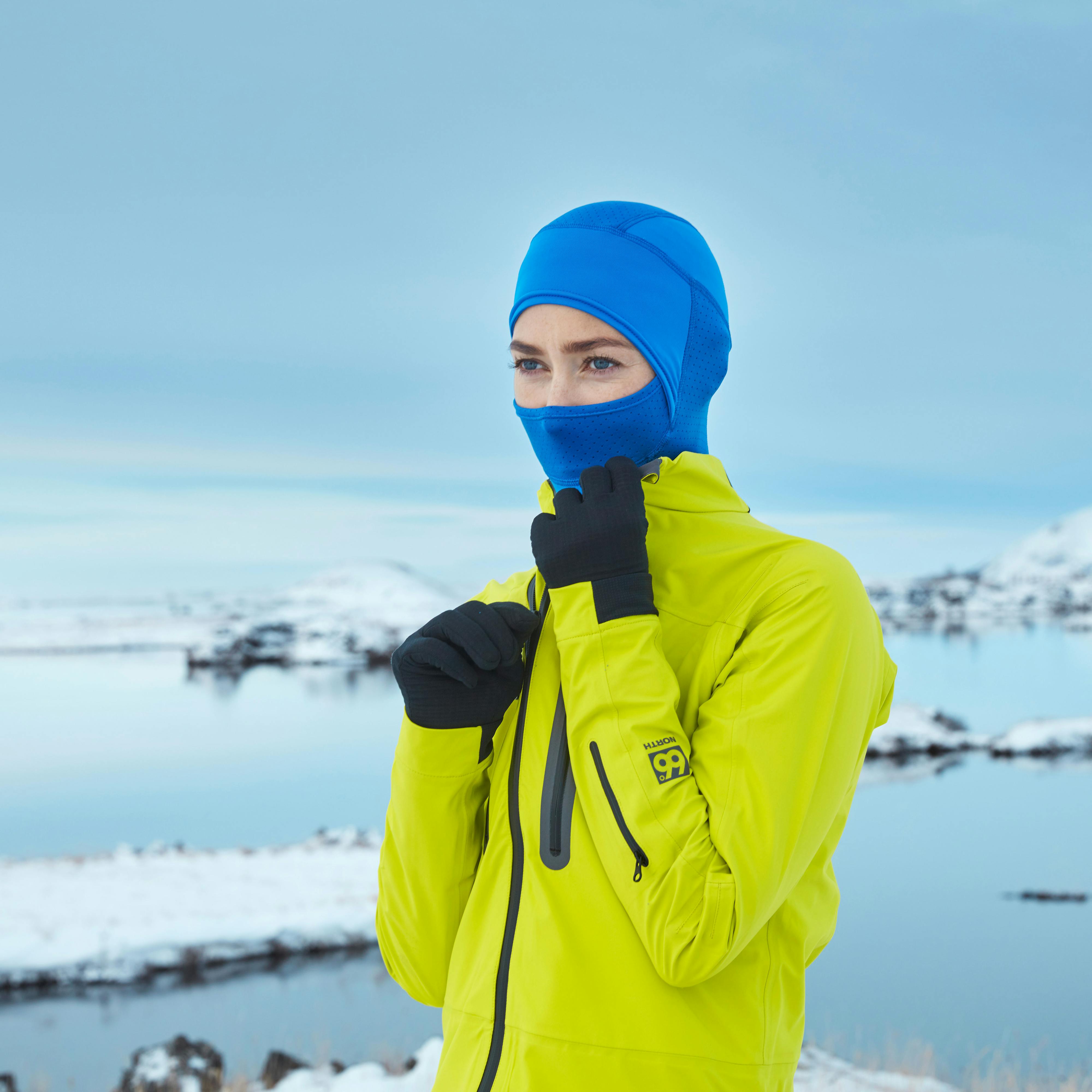 Staðarfell Neoshell jacket is very well suited for running in various temperatures, as its breathability allows you to layer appropriately to the temperature underneath. Staðarfell is made from Polartec NeoShell, the world's most breathable, waterproof fabric. If it's a little above 0˚C/32˚F we recommend Grettir zip neck, made from Polartec Power Dry fabric underneath. If a bit below 0˚C/32˚F we recommend Básar merino wool base layer.
"I've used Staðarfell a lot in challenging conditions. It is great for colder climates where the weather can change suddenly," says Elísabet. "It works well in any season, for long exercises in freezing conditions, wind and rain. It's comfortable to wear as there's no moisture build-up on the inside. I can also wear it for less aerobic activities when the weather is nice yet a bit cold".
What to wear
At freezing running gear
Winter running guide
Training in any weather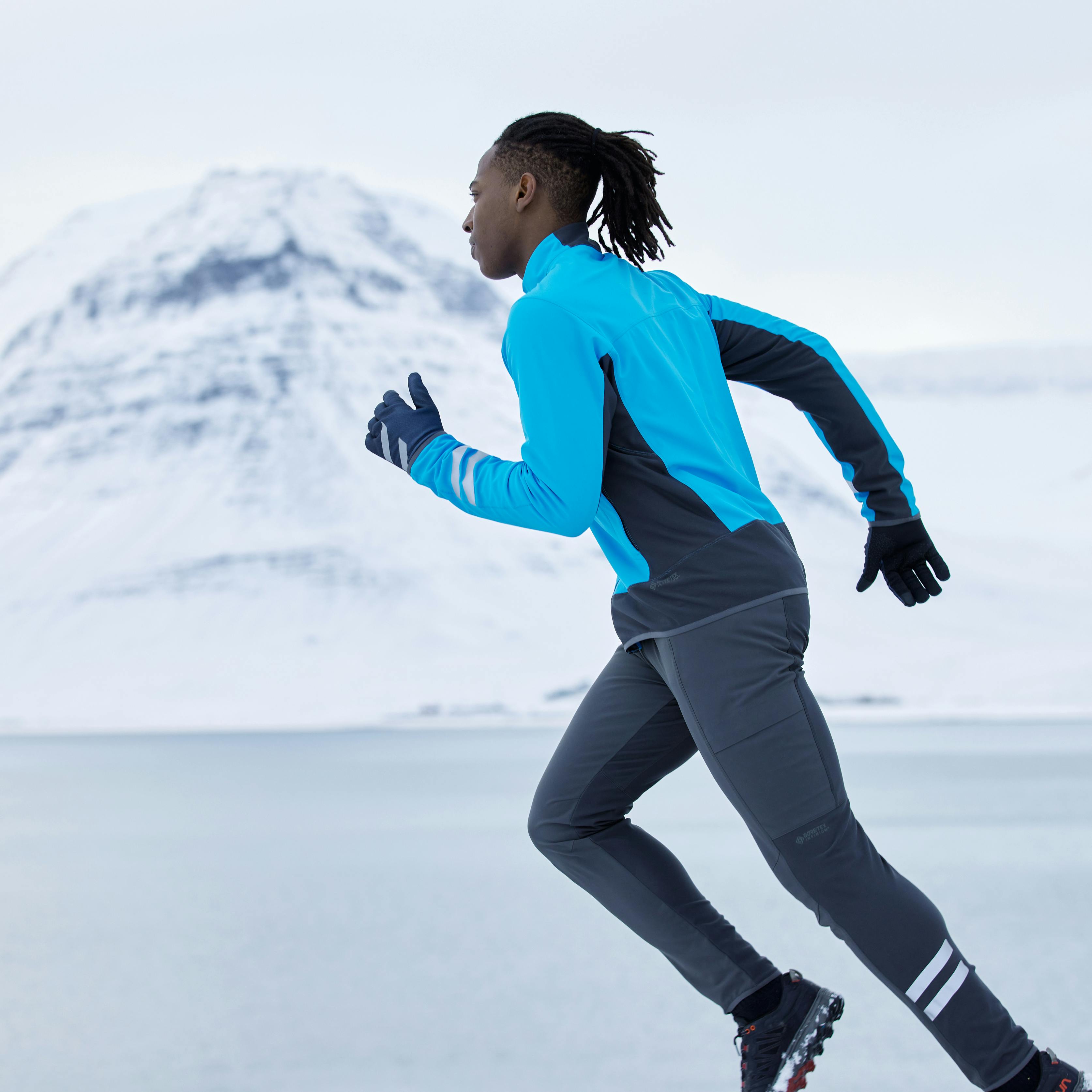 Running below freezing (-10˚C / 14˚F)
A merino wool base-layer like Básar helps generate warmth while you run. Layers like the quick drying Grettir zip neck and flexible Öxi jacket—which has a silver lining to reflect heat back to the body-- create more warmth and hold it to the body while transporting away vapor to keep you dry.

Running on a cool day (10˚C / 50˚F)
"When it's around 10˚C / 50˚F I prefer lighter clothing and no jacket," says Elísabet. "My 'go-to' piece is Grettir zip neck which has great breathability and keeps you warm and dry."