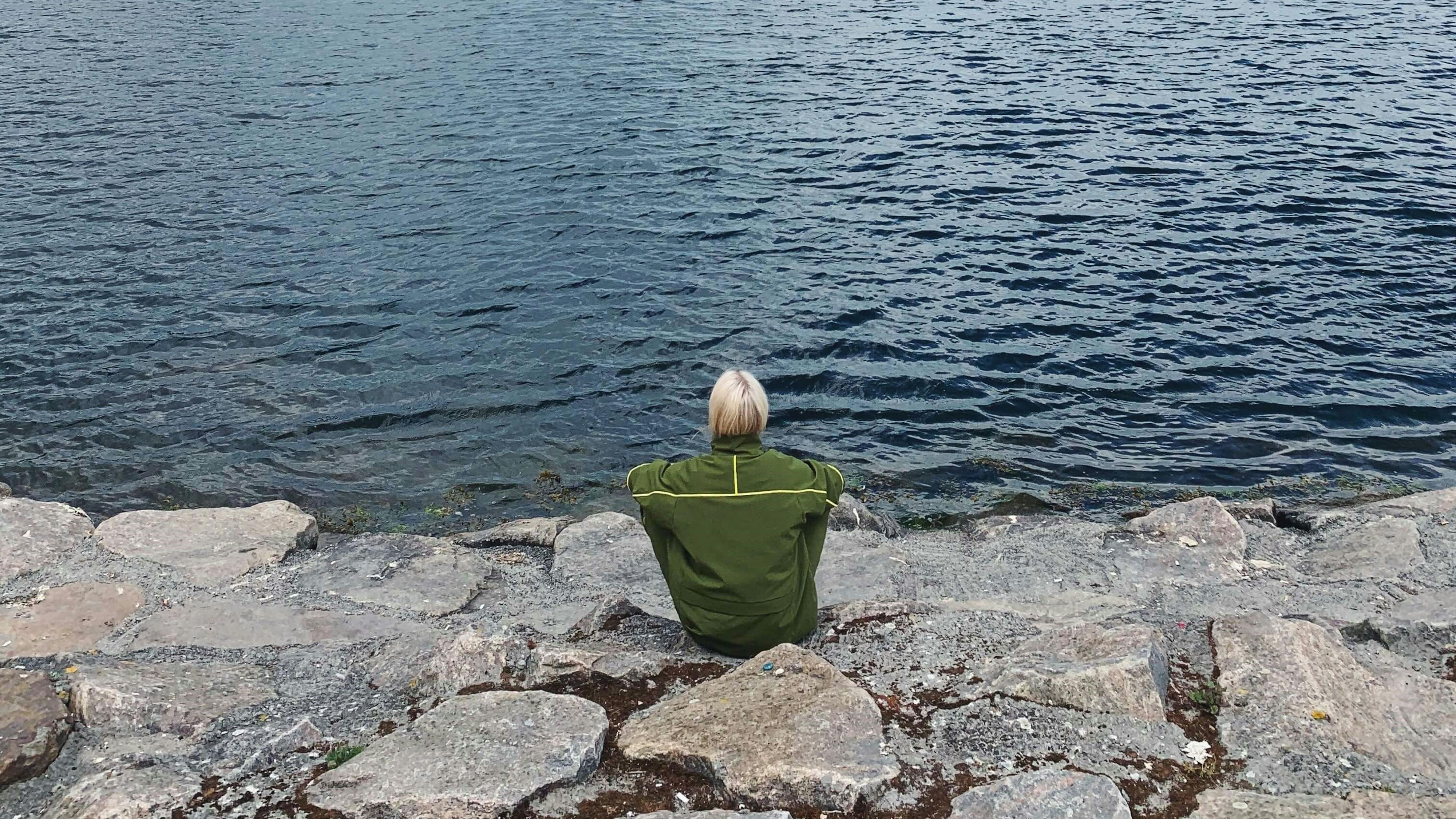 66°NORTH x LILJA
Lilja's City Guide
Words and Photography
Emilie Lilja
Icelandic photography
Benjamin Hardman
Location
55° 40' 33.9528'' N - 12° 34' 6.0132'' E
"What a time to be alive. 2020 has been a year where we all have been forced to listen, reflect and educate ourselves and expand our horizons, entering a new everyday life in a new world. A real reality check. Personally, I have spent a lot of these pasts months in isolation due to Covid-19, in the nature - actually more than I used to before the lockdown. Visiting my favorite places and explore new locations close to Copenhagen, helped me clear my mind and reflect on certain aspects of life."


"Because the virus is still in circulation, we are limited in our travel plans this summer - so I chose to look at the bright side and will continuously explore what Denmark has to offer (plus one destination on the wish list) and I wanted to take you with me on those experiences - hopefully, it will inspire you to do the same. But first, a few of my favorite locations and activities in this 66°North Cityguide. Enjoy!"
SUP - Esrum Lake, Fredensborg (43 km from Copenhagen)
Esrum Lake is the Danish lake, with the highest volume of water. It was formed during the last ice age, probably because a large ice block was left at the site. The lake is located about 40 km north of Copenhagen and you're allowed to swim, dive, SUP, kayaking and fish in the lake.
During the lockdown, me and two of my friends went on a SUP trip to Esrum lake and it was honestly one of the best trips I've had on a SUP. If you want to go, make it a day trip so there's no rush and have your home packed lunch or acoffee break to enjoy along the lake.

SUP - Furesøen, Holte 20 km from Copenhagen
Furesø lake is Denmark's deepest lake (37 meters) and is absolutely breathtaking in the sunset or early morning light. The routes on Furesøen are for everyone, whether you want to do a long route, perhaps as a great work out, or just a short and easy one. We took a short one last time we were there, through the beautiful canal, into "Vejle Lake" and back (took us around 30-40 minutes). If you look closely, you might notice my little dog is at the board too. I used the lockdown to teach him to join me on the board so I could have him with me on these trips and he absolutely loves it. Nothing beats a night with a view and company like this.




GONE FISHING - ØRESUND, SYDHAVN & NORDHAVN
Fishing is one of my favorite activities, all year round. There's just something so calming about being out on the water and there's nothing more satisfying than catching a great cod for dinner. I wanted to give you some different options for the fishing part of the guide. Here I'm with my family on my dad's boat, but sometimes we go out with a fishing boat from either Helsingør or Nordhavn or we fish by the shore in Nordhavn, Sydhavn or Langelinie. I can't imagine ever wearing anything else than 66°North in these situations. Every style just fits perfectly into the conditions on the water, so I'm always a bit more proud of my ambassador role for 66°North whenever I'm out fishing. I even influenced my dad and brother (as you might notice on the pictures) so it kinda became our preferable family brand.


GONE FISHING - SYDHAVN
This place is in my opinion, very underrated.20 minutes bike ride from Copenhagen centrumis a perfect spot for fishing, sunbathing, andhangout during the summer. The vibe is verycalming and reminds me a bit about the Swedisharchipelago. Enjoy this location by fishing, agreat lunch at the little café, or a glass of winewith your friends after a day in the sun.

GONE FISHING - NORDHAVN
"Drive as far as you can throughout Nordhavn and you'll find the most quiet fishing spot ever, where the great surrounded by industrial buildings and container terminals. One of my friends showed me this fishing spot in Nordhavn and I'm definitely going to spend a lot of my summer at this location."
Rumour has it, the best time to go fishing is during the evening


NATURE - Fuglereservatet, Vestamager 7 km from Kongens Nytorv, Copenhagen
"Not every favourite spot I have requires a car drive. I also get my nature quick fix by taking the metro to Vestamager station, walk 10 minutes and you're walking among the sheeps and surrounded by nature as long as the eye can see. This is a conversation area in Ørestad, 13 minutes from Kongens Nytorv by metro and its a really really nice and calm location."

---
"As authorities have opened up for traveling to Iceland, this has become one of my biggest wishes this summer. I asked Benjamin Hardman, an amazing Icelandic-based photographer and a good friend of 66°North, to come up with his best locations to spend some time during the summer."

Reykjanes Peninsula
The area in between Keflavik airport and Reykjavik is a hidden gem of amazing sights. Taking the road along the south of the peninsula, you will pass the steamy geothermal area of Gunnuhver and the lighthouse Reykjanesviti sitting high above the rugged coastline. Continuing on you can visit the serene lake named Kleifarvatn. Surrounded by a volcanic landscape of black sand and strange rock formations, the lake is a great place to stop for some peace and quiet.

Þórsmörk day trip
Tucked away in the south of Iceland is a beautiful valley, named after the Norse god Thor. With rivers carving their way through a vibrant green oasis and sweeping mountains on all sides, Þórsmörk is an amazing place to hike, camp and experience the peacefulness of nature.


Snæfellsnes
Heading to the west of Iceland will take you around a magnificent peninsula called Snæfellsnes.
Considered a 'mini' Iceland as it has traits of all the classic landscapes in the country, a day trip around the peninsula will be well worth the drive. Experiencing the harsh volcanic sea cliffs, formed as lava flows hit the ocean, feels like stepping back in time. The mountain passes on the drive will provide expansive views over moss covered lava fields, alpine style lakes and a traditional A-frame hut. It's hard to miss the mountain Kirkjufell, situated into the north side near the town of Grundarfjörður, with a distinctive cone shape when views from one side. Nature is a work of art.
What to wear
Lilja's favourites
NORÐUR Journal
Keep reading

I've found serenity in what I do. and I take my time for the projects I want to do.

Explore
Emilie and Mads visit Iceland
This winter, we invited our Danish brand ambassadors Emilie Lilja and Mads Emil Møller to Iceland to allow them to experience firsthand how 66°North has kept Iceland warm since 1926.⁣⁣⁣⁣
In tours like this one, the Icelandic weather is always an unpredictable factor. A factor, which in this case, turned every plan upside down, yet in the end, showing the real character of the Icelandic weather.⁣⁣