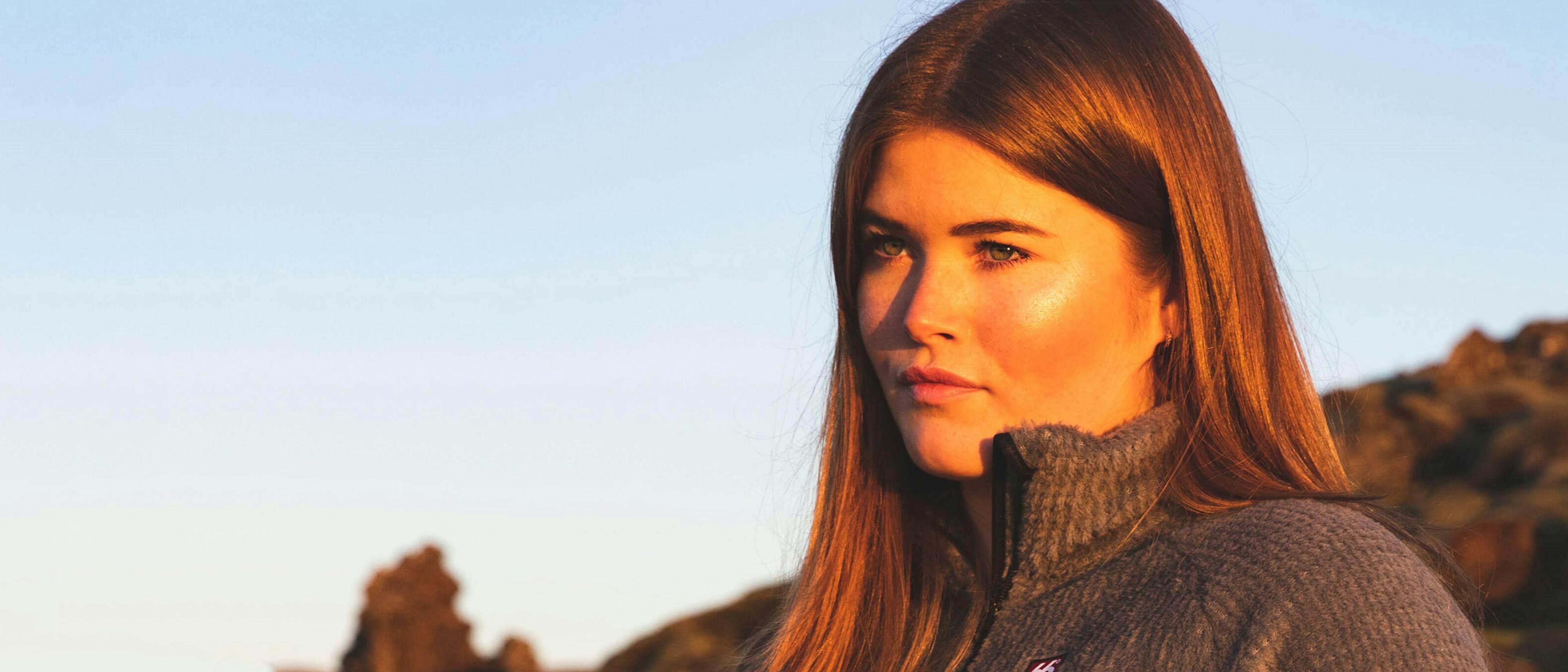 Helga Kristin's gift guide
Helga Kristin is a 27-year-old volcanology & petrology PhD student at the University of Iceland. She combines her hobby and her work by spending most of her time doing research in Icelandic nature.

What is the best thing about Christmas?
"The best thing about Christmas is to spend a lot of time with my friends and family. If it's light and snowy it brings the best Christmas spirit and you get the feeling you're in a 'winter wonderland'. Also, it makes hiking a lot more fun when everything is covered in white and you're surrounded by all the Christmas lights."
What is an essential Christmas tradition?
"I don't have a particular tradition around Christmas. But I love spending time with my family and to eat proper Christmas food. Maybe watching all the LOTR movies in the extended version. I try to have all the Christmas presents ready quite early in December, so it doesn't get too chaotic when Christmas closes in."
Which 66°North product do you use the most?
"The Vatnajökull softshell pants are my favourite because the weather in Iceland is so unpredictable. What is perfect about these pants is that they are just as regular hiking pants but extremely water repellent at the same time. Therefore I don't have to spend any time considering which pants I should wear for short expeditions since these pants can easily cover light rain conditions."
Have you spent Christmas at an exotic destination?
"No, and I probably couldn't. I need my snow and my sub-zero degrees around Christmas while I take it easy at home. I can't picture myself on the beach with a cocktail in my hand on Christmas Day - there are other months in the year for that."
Favourite Styles
Helga Kristín
Gift Guide
We got together with a few of our friends and asked about their favourite holiday traditions.