1/2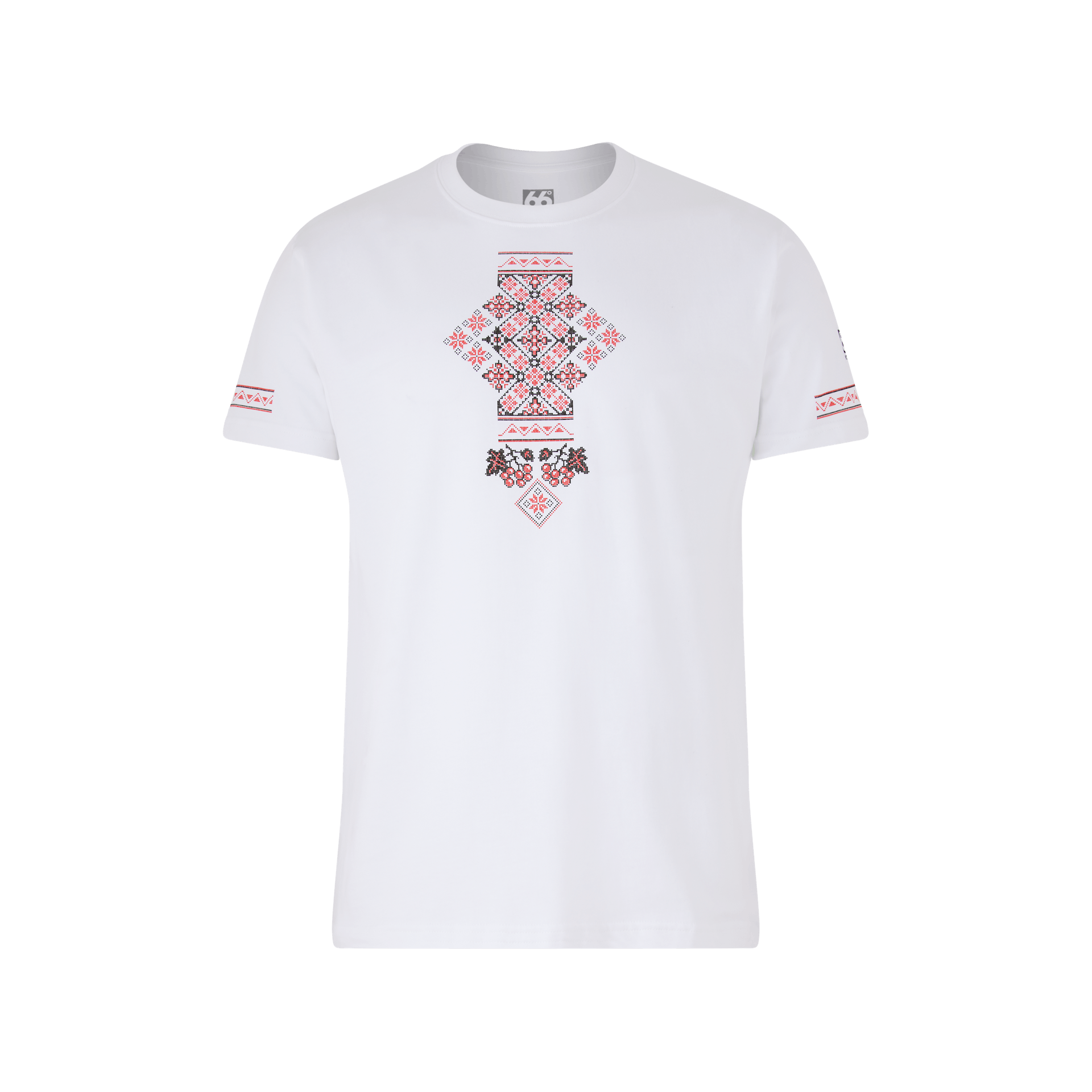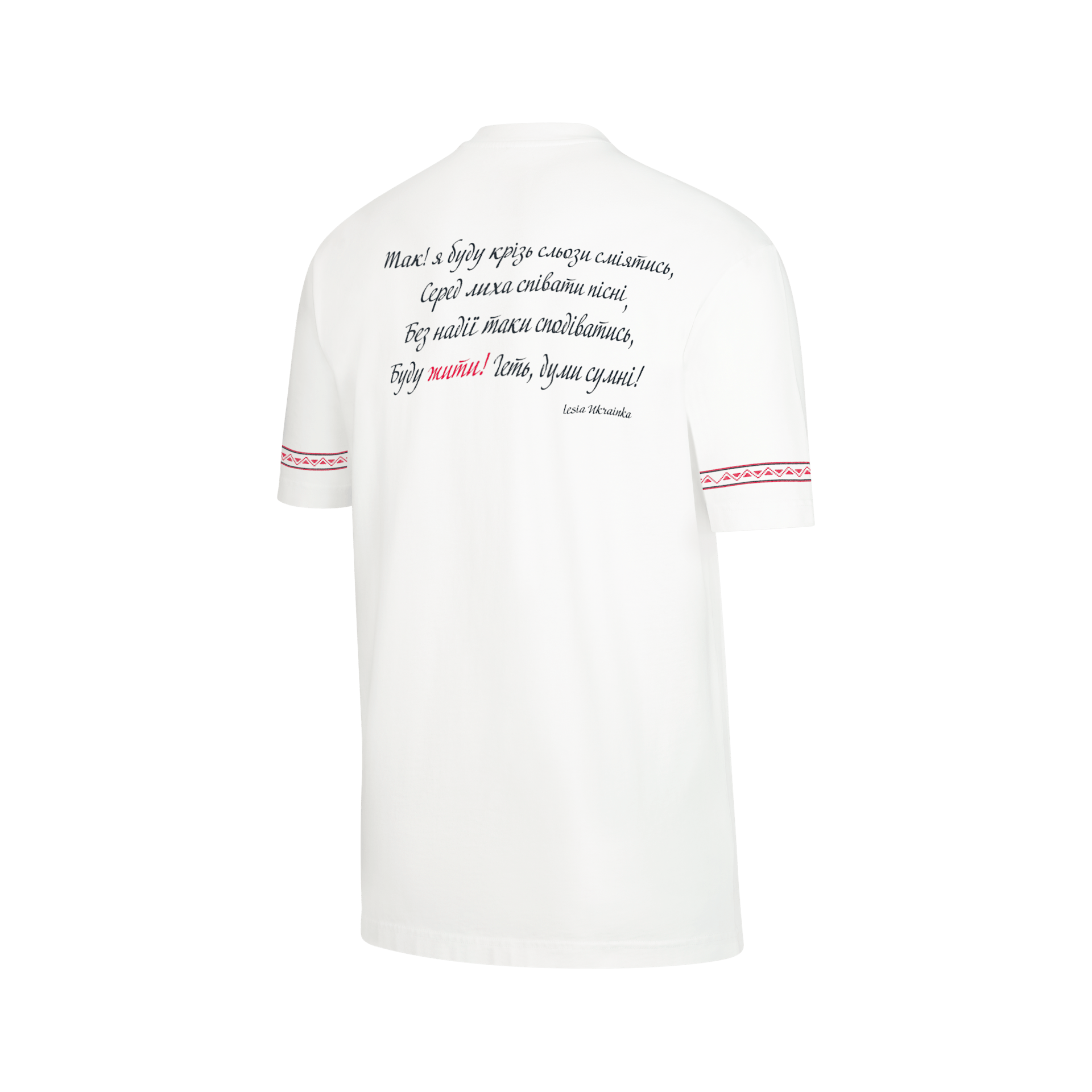 66°North x UN Women in Iceland
V66169-100-L
T-shirt in support of refugee women and girls in Ukraine.
UN Women Iceland and 66°North, in cooperation with the Ukrainian artist Iryna Kamienieva - Ірина Камєнєва, who arrived in Iceland following the Russian invasion into Ukraine, have designed a t-shirt with all profit from sales going directly to UN Women's projects in Ukraine.
The pattern carries a strong symbolical meaning as it's believed to have the power to protect its owner from all harm. The poem is a manifest of hope, stating the desire to live, smile, and work despite the bitterness of life and any difficulties that appear on the way.
The project's aim is not only to raise funds for Ukrainian women and girls, but also to raise awareness of the importance of gender-responsive assistance and services for women refugees, and women's full participation in peace negotiations.
The t-shirt print, designed by Þórdís Claessen and Iryna, is decorated with a combination of traditional Vyshyvanka patterns and a poem by the Ukrainian poet Lesia Ukrainka.
Free shipping on all orders over €150
If for any reason you are not satisfied with the items purchased you can return your purchase within 30 days for a full refund. Shipping costs will not be refunded.