Guide series
This is part of a series on finding the right product for you. Take a look at the others.
Wind resistance
Wind resistance describes how well a garment blocks wind from flowing through it. Every garment made of solid material stops some amount of breeze. Considering Iceland is the second windiest country on Earth, the garments we make must do a bit more.


What we mean when talk about wind resistance
66°North organizes the wind-resistant clothing we make into four categories; wind-resistance, windproof, weatherproof, and weather-resistant.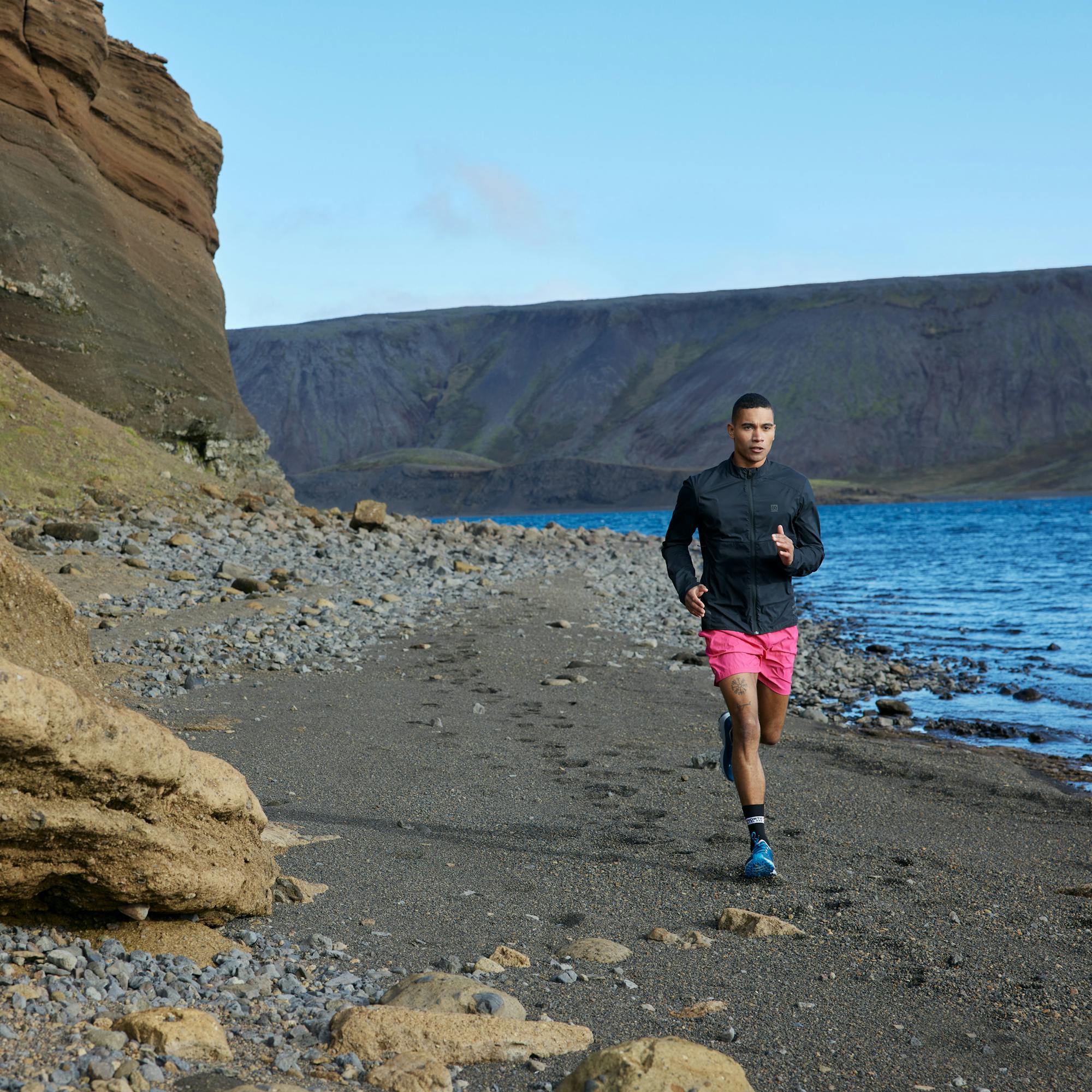 Wind-resistant garments are made from densely-constructed textiles designed to physically block wind. If a fabric's fibers are assembled so that they form a physical barrier that air cannot easily move through, the resulting textile is said to be wind-resistant. Kársnes vest, for example, is made from a wind-resistant nylon that helps runners cut the chill of fall breezes.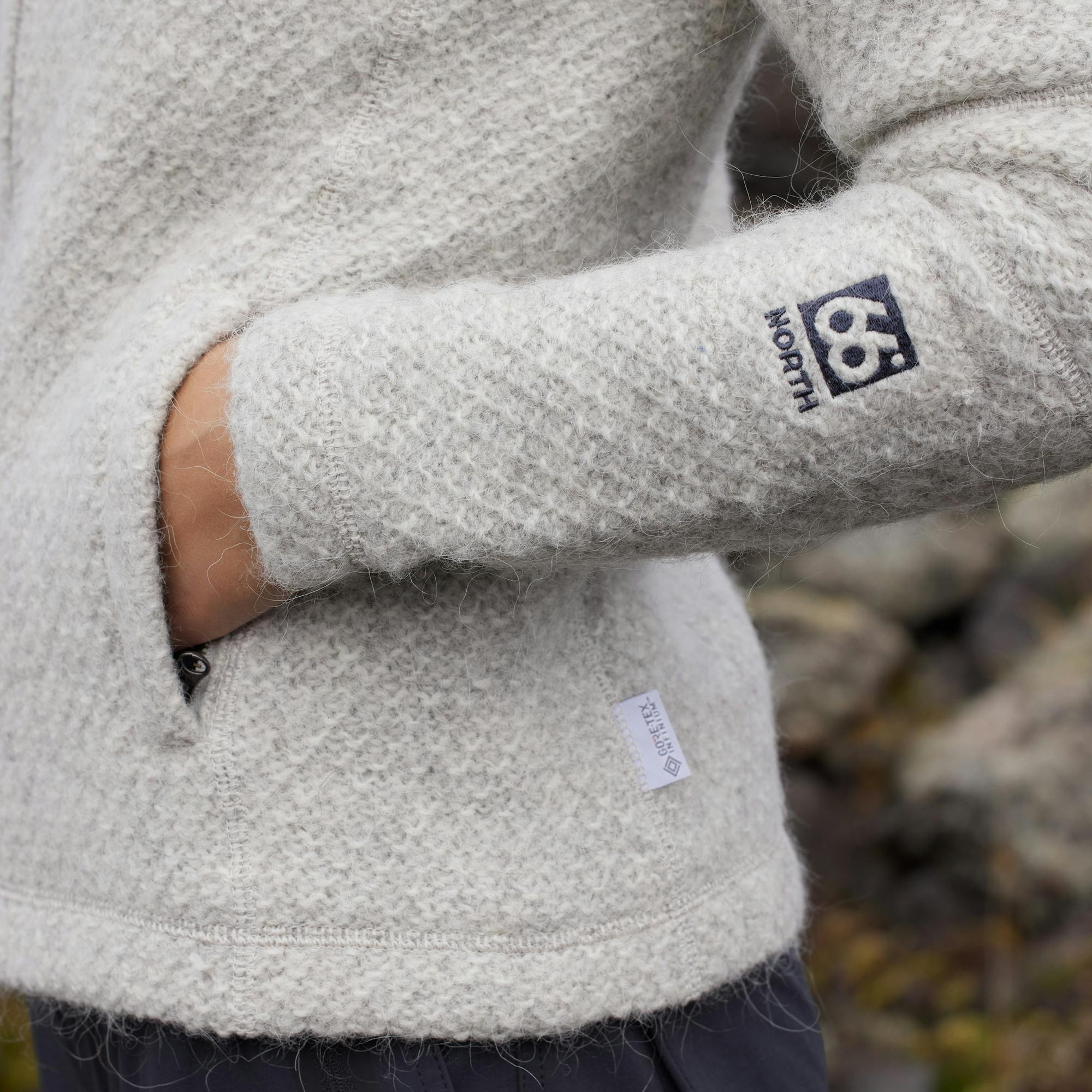 Windproof garments are made from highly wind-resistant textiles that prevent even more airflow. Laminate textiles like GORE-TEX Infinium as well as many specialized nylons are designed to be windproof. Kaldi wool sweater, for example, uses a GORE-TEX Infinium liner to make its natural warmth even more versatile.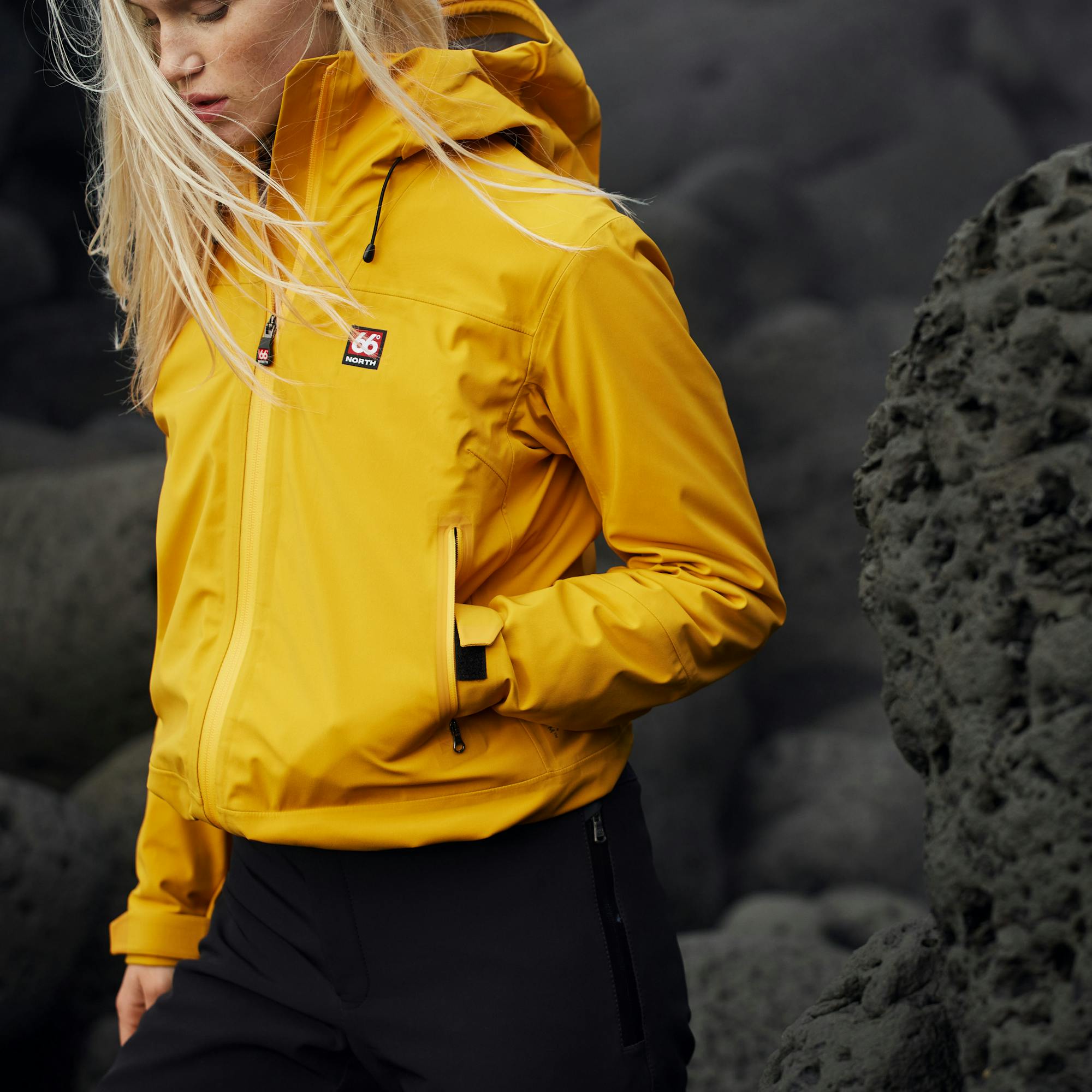 Weatherproof garments are made from laminate fabrics like GORE-TEX and Polartec NeoShell. These textiles are also windproof, and can be referred to as "weatherproof" to summarize their dual resistances. Skaftafell shell jacket and Kría parka, for example, capably resist rain, wind, and snow.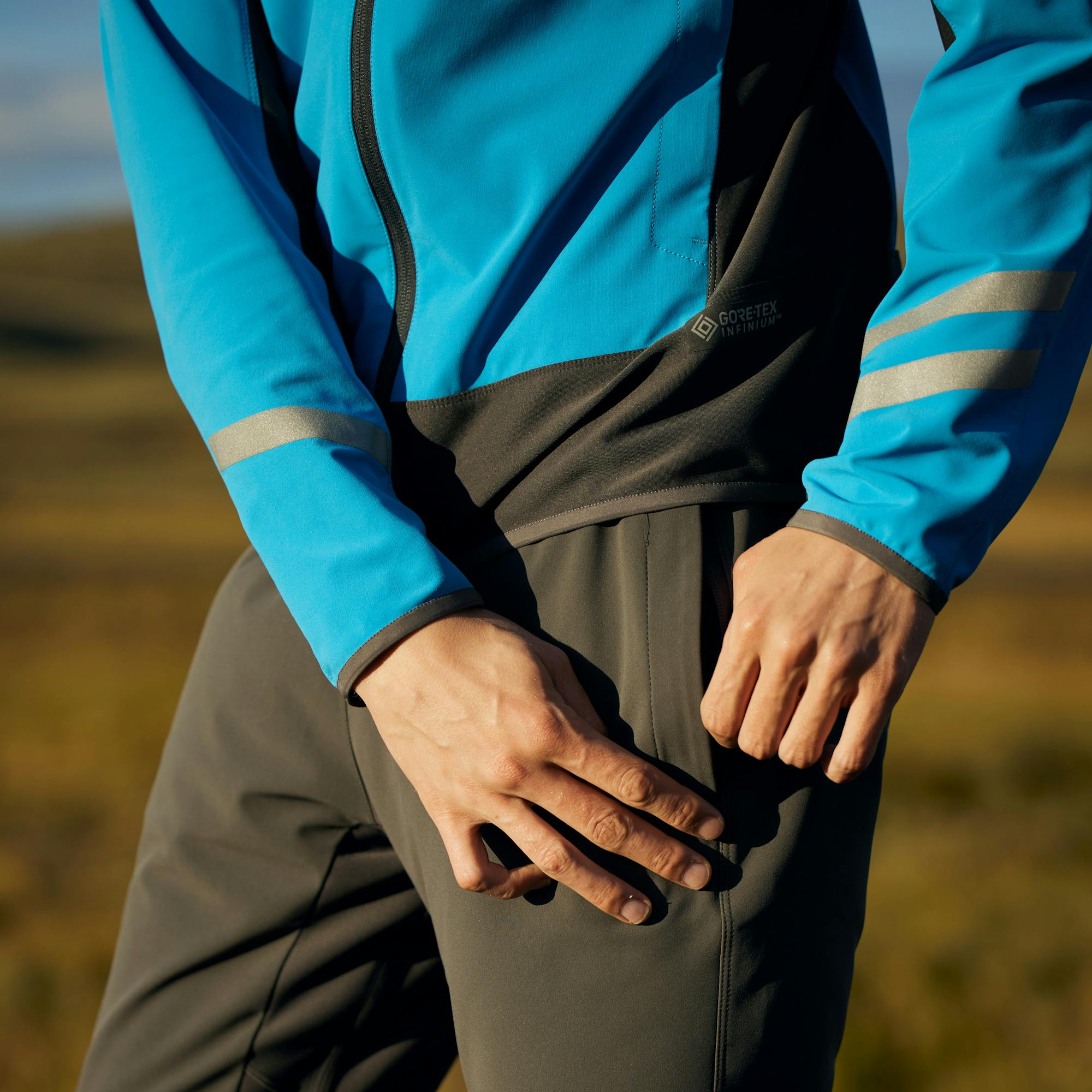 Weather-resistant garments are made from windproof materials that are also water-resistant or highly water-resistant. Straumnes shell jacket, for example, uses a full GORE-TEX Infinium construction to equip athletes for days when even Icelanders stay inside - despite not technically being waterproof.
Finding the right level of wind resistance for your needs
In inclement weather, the best gear is the gear at hand. Proper planning ensures that gear is the right fit for your needs.
For the runners and hikers

For those tired of gusts on their runs and hikes, consider wind-resistant garments like Kársnes vest. These lightweight, packable garments provide specialized protection built for use during activites. If your bike commute includes too much ocean breeze, give these a try.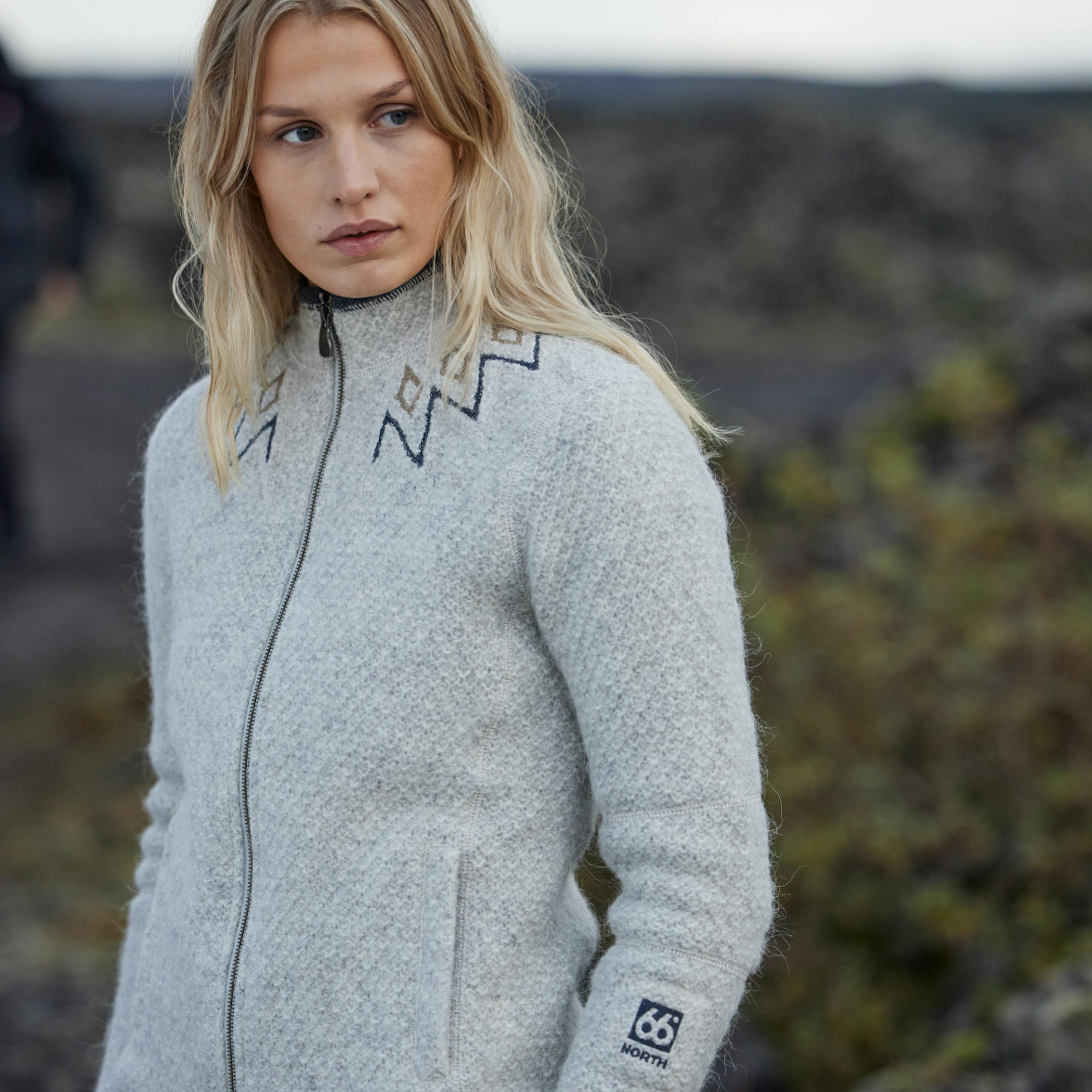 For those looking to stay warm on blustery days, windproof or weather-resistant garments like Skaldi will be of interest. These garments provide suitable protection from wind and rain while prioritizing comfort. Clothing in this category fits many styles, from technical performance to more heritage shapes. If the fall leaves are swirling with no storms due, throw on one of these.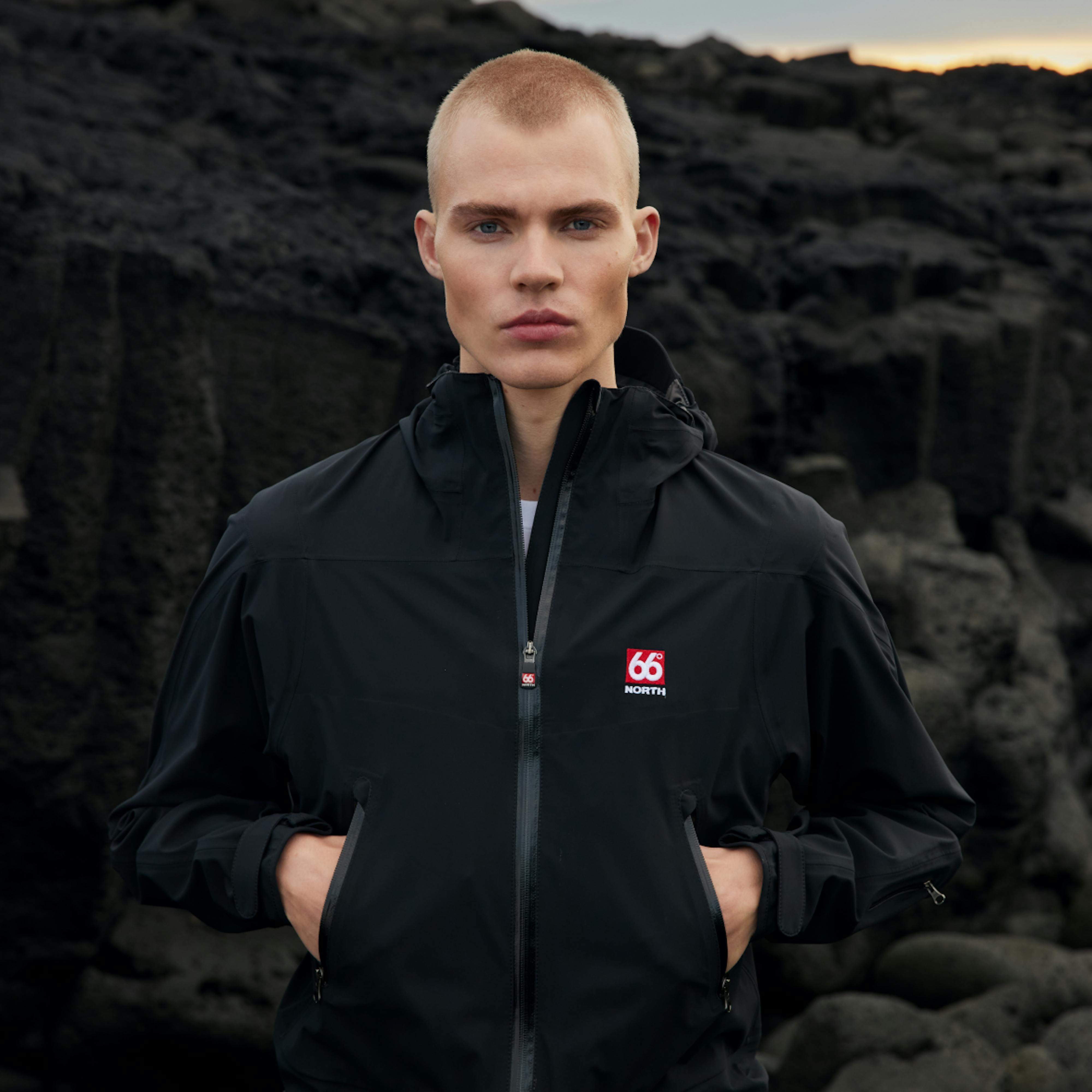 Finally, for those seeking capable all-weather protection, a weatherproof garment like Snæfell is best. These garments use a breathable waterpoof membrane to keep out rain and snow. They layered laminate construction also effectively blocks the wind. While this weather buffer comes at the cost of some breathability, many Icelanders find the additional utility to be worth it. If you think bad weather makes for better stores, dress accordingly.

How to evaluate wind resistance
The construction of a garment determines its wind resistance.
Two garments made from the same material - cotton, for example - can end have vastly different wind resistances depending on the textile used and the garment's features. A jacket made from a densely-constructed fabric like cotton canvas that has adjustable fasteners like cuffs and drawstrings will be much more wind resistant than one made of a porous fabric like cotton jersey that does not have features which seal out air. 
In general: the more breathable a garment is, the less wind-resistant it is in turn.   
This does not mean that every garment referred to as "breathable" will do a poor job cutting down gusts. Waterproof breathable laminates like GORE-TEX and Polartec NeoShell provide very high wind resistance by nature of their multi-layered, microporous design. 
What it does mean is that garments bought specifically for their wind resistance should be evaluated based on this quality first. A wind-resistant garment can always be ventilated by unzipping a zipper. No amount of zips will make a porous garment resistant to the wind. 
A garment's wind resistance is measured by testing the volume of air that can flow through it within a given time. Typically, this testing is done using samples of the materials used on the garments themselves, and is measured with the unit "CFM" (an American unit meaning "cubic feet per minute.") Traditional fleece is rated around 200 CFM. Polartec's Wind Pro fleece is rated at 60 CFM. Polartec Neoshell is rated around 0.5 CFM. GORE-TEX Pro is rated under 0.5 CFM. 
While CFM ratings may be a helpful resource to some, we believe consistent, qualitative, experience-driven ratings help people find the products that best suit their needs
Learn more
What technical qualities make our garments adapt to any conditions