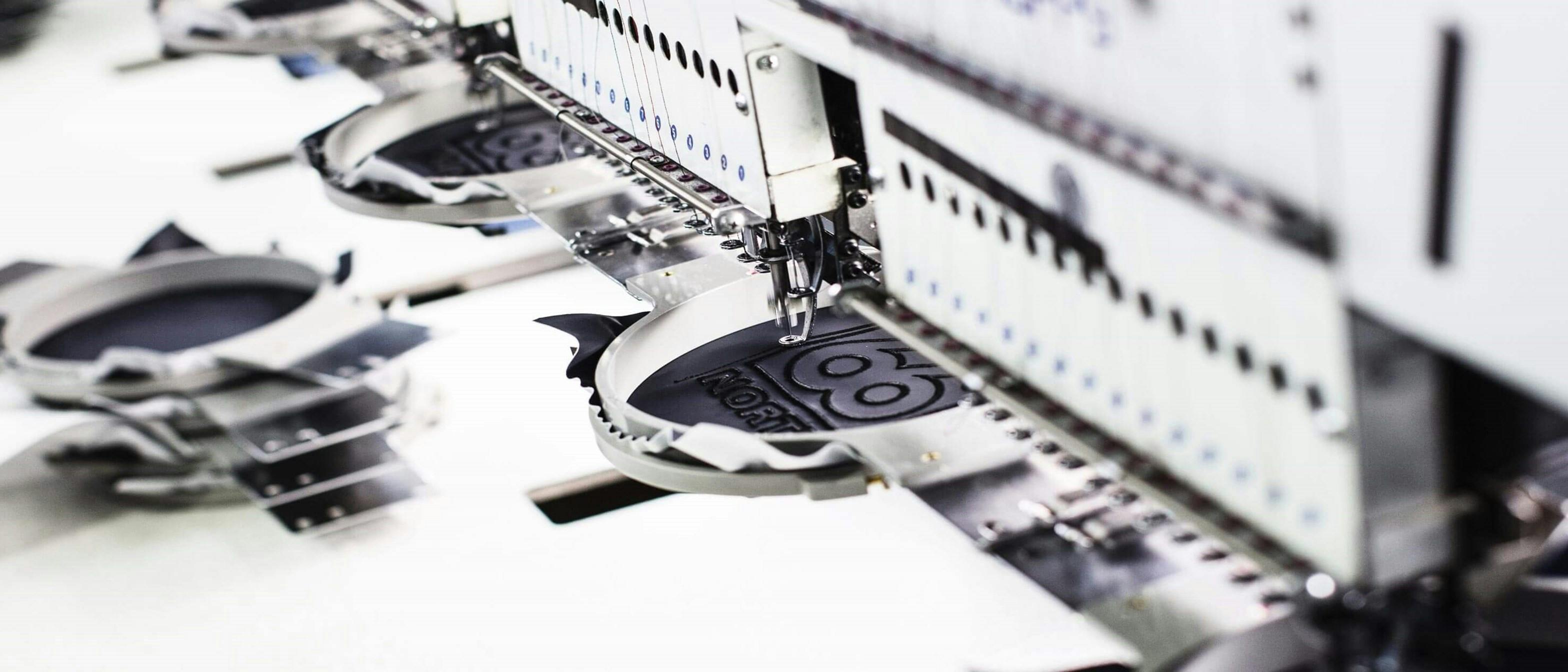 Custom Embroidery and Print
66°North operates its own custom embroidery and silk print department for companies and organizations. You can have almost any of our garments custom branded.   We recommend embroidery for fleece, down jackets and other soft materials.  Other products such as soft and hard shells, non-textured jackets and midlayers and most baselayers can be silk printed.  
Embroidery is generally better than silk printing as it will last longer and has a premium look and feel.  We have at our disposal five multi head embroidery machines with 15 needle heads and one with 30 needle heads.  All patterns and designs are done by trained professionals and meet the highest quality requirements. 
Our silk printing operation has multiple silk printing machines and plotters and is able to manage high throughput. 
So if you have a custom branding requirement then we can accommodate it.  
To be connected with our custom branding experts just contact us, at 66north@66north.com, and tell us a little bit about your project.