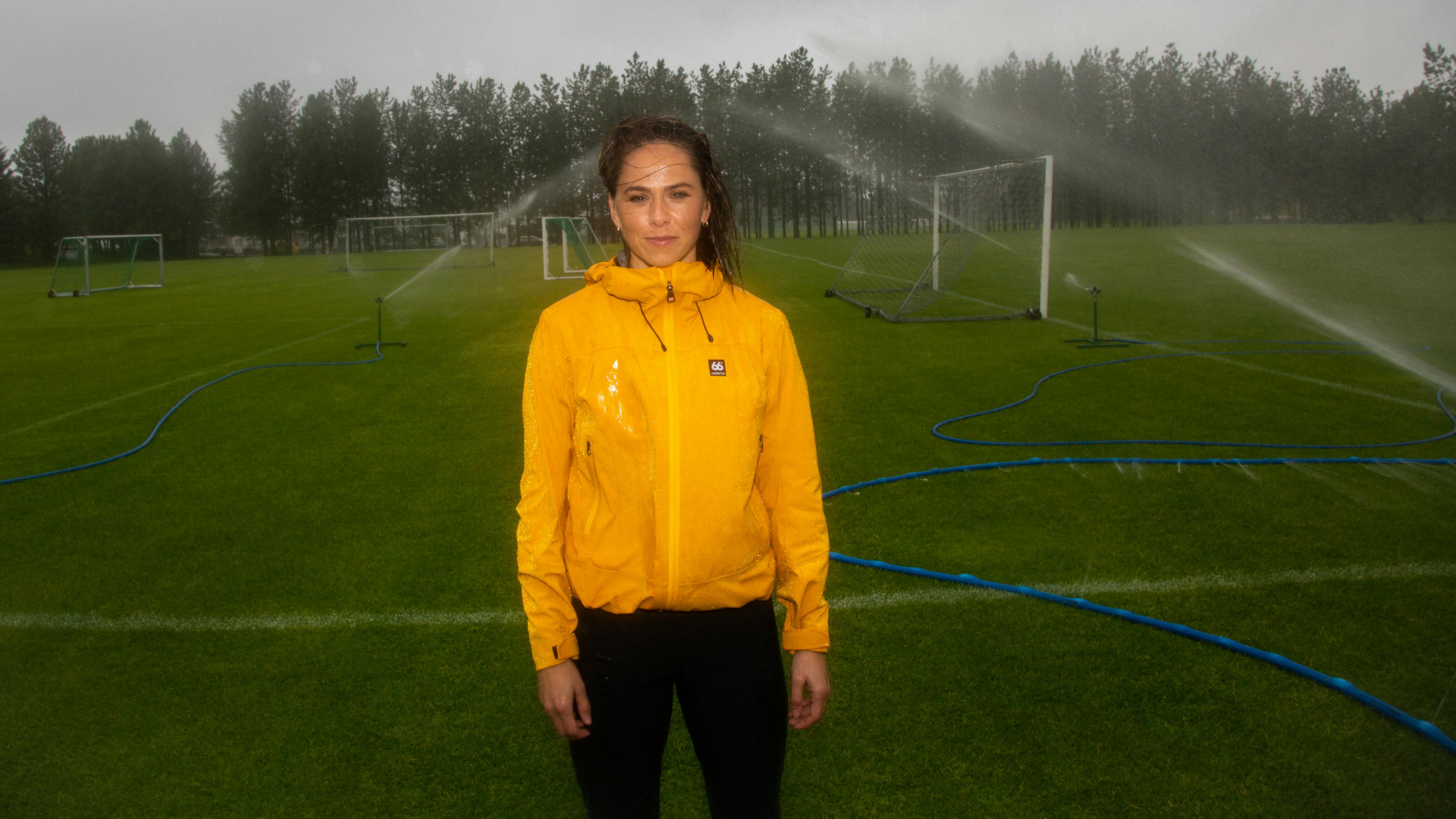 Sara Björk Gunnarsdóttir takes on the EUROs
Text by Jóhann Páll Ástvaldssson
The UEFA Women's EURO 2022 takes place in England this summer from July 6 to July 31. 
Sara Björk Gunnarsdóttir is no stranger to success. We at 66°north are proud to have her as one of our ambassadors. A midfield orchestrator for the Icelandic women's national team, she will lead Iceland out in the EURO 2022 tournament this summer. Sara Björk gave birth to her child and has returned to the pitch stronger than ever. Italian champions Juventus signed Sara this summer, and she left powerhouse Lyon with a parting gift – the Champions League trophy. 
Sara will take to the field for a record fourth time at the EUROs this summer. 2009, 2013, 2017, and finally 2022. Iceland has been handed a tough group with France, Italy, and Belgium. Nonetheless, we know that the Icelandic nation will be glued to the TV and that Sara Björk and Our girls (as they are affectionately nicknamed) will do us proud.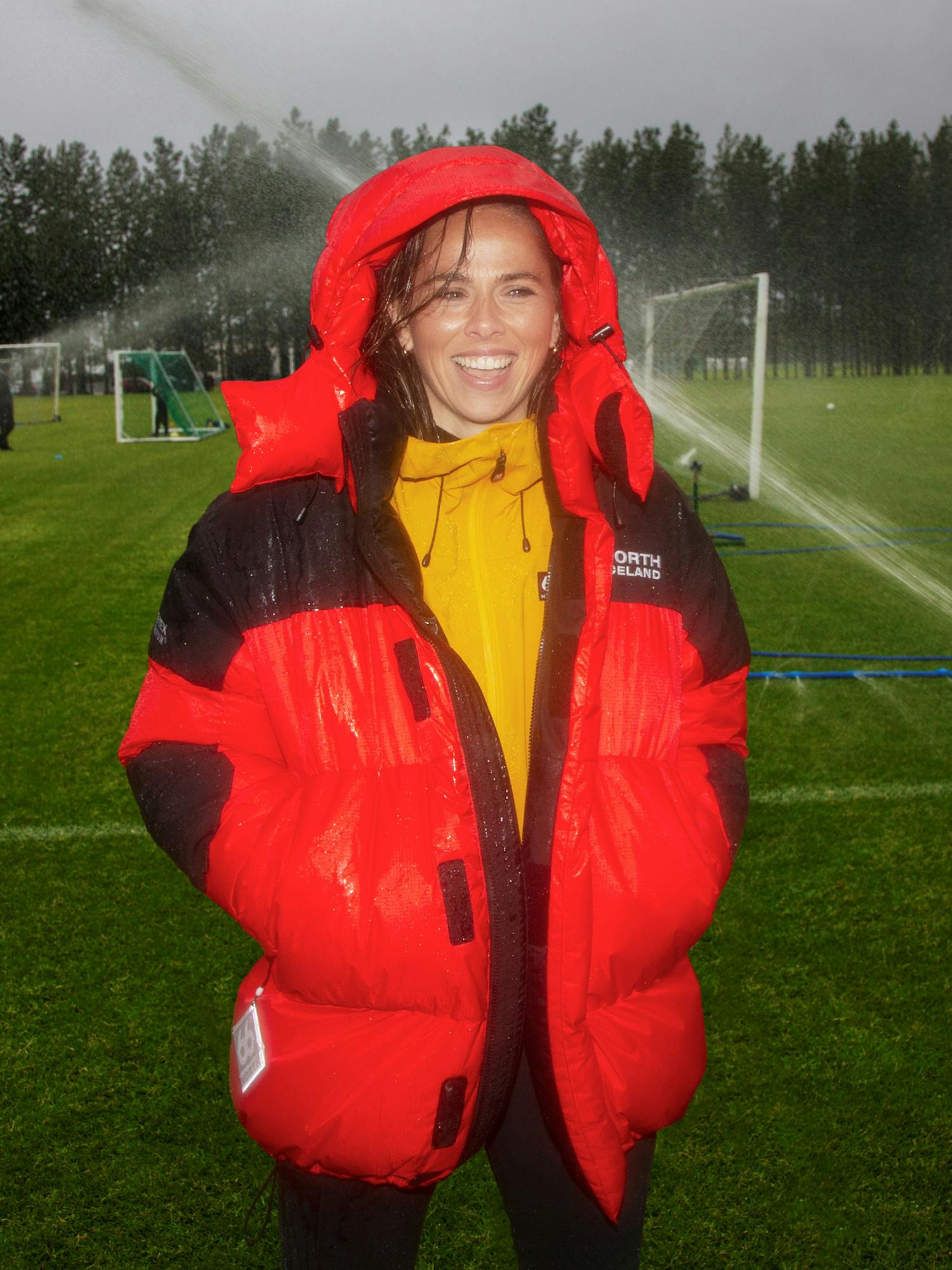 What to wear
What Sara Björk recommends
---
Iceland's matches at EURO 2022 – Group D: 
July 10 - Iceland vs. Belgium - 5PM GMT 
July 14 - Iceland vs. Italy – 5PM GMT 
July 18 - Iceland vs. France - 8PM GMT  
Highlights of Sara's career: 
Iceland's highest capped player – 138 games (22 goals) 
Most European trophies of all Icelandic players (men and women): UEFA Women's Champions League winner in 2019-20 and 2021-22. Both with Lyon 
Played for the top teams in Sweden (Rosengård), Germany (Wolfsburg), France (Lyon), and Italy (Juventus). Won the domestic league with all three and will be looking to add the Italian trophy to her ever-growing trophy cabinet. 
Icelandic Sportsperson of the Year: 2018 and 2020