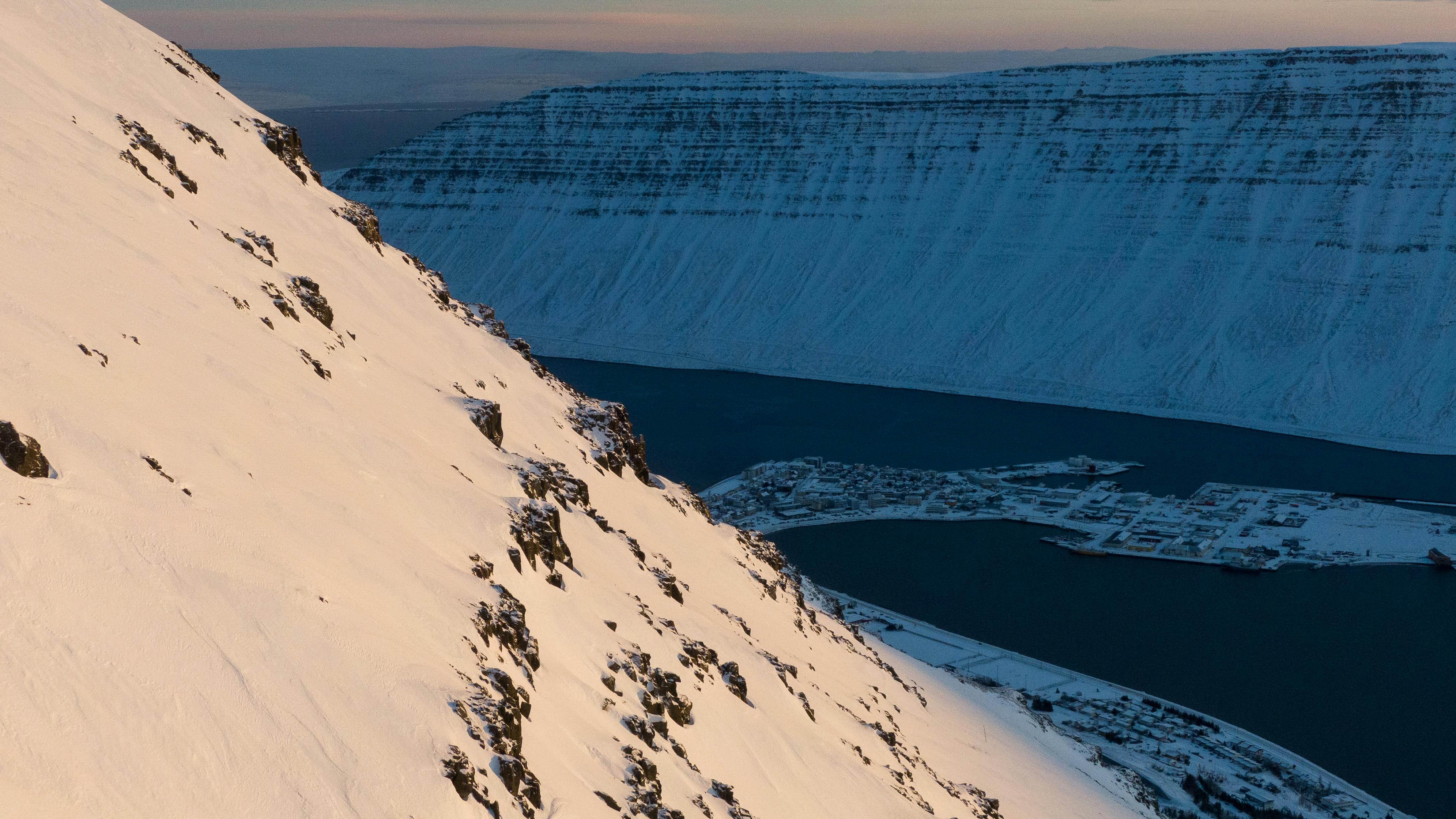 When the sun first shines on Sólgata.
Return of the Sun
Video
Haukur Sigurðsson & Halla Mía
Photography
Haukur Sigurðsson
Location
66.0749°N 23.1251° W
"The 'Day of the Sun' is when the sun first shines on Sólgata. On that day, I bake pancakes," says Lilja Sigurgeirsdóttir. Lilja lives in a small, red, 120-year-old house on Sólgata 2 (which in Icelandic means 'sun road') in the town of Ísafjörður in the Westfjords.
Ísafjörður nests under the steep, almost vertical, mountains of Skutuls fjord that rise directly from the sea. In the winter months – from the end of November to the end of January – when the sun is low in the sky, the inhabitants of Ísafjörður spend their days in the shade of the mountains, without seeing the sun. On the shortest day of the year, the sun makes it over the horizon for less than three hours a day – from noon until it sets just before three o'clock in the afternoon. But even then, surrounded by mountains, the Ísafjörður locals won't see it until a month later.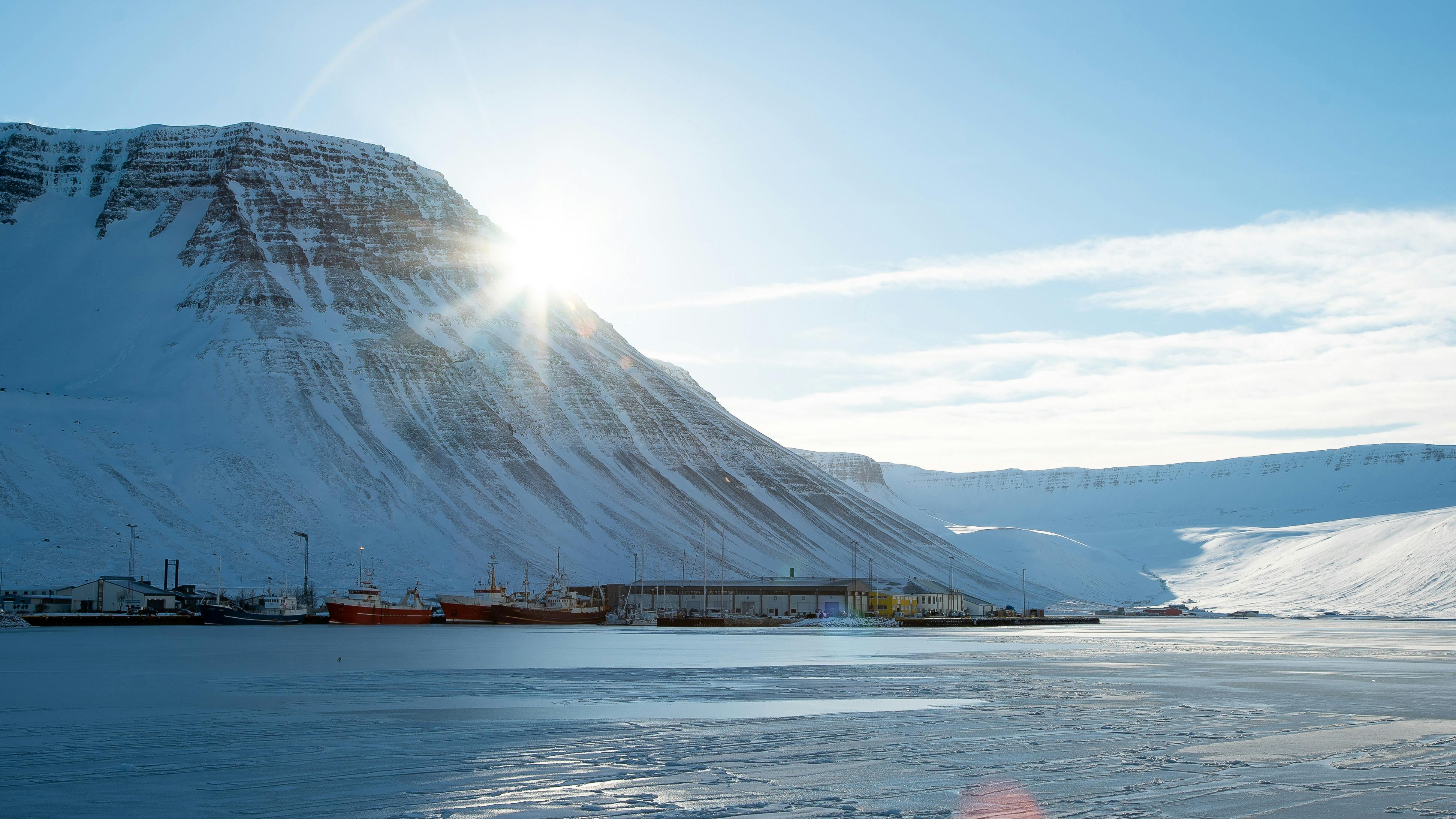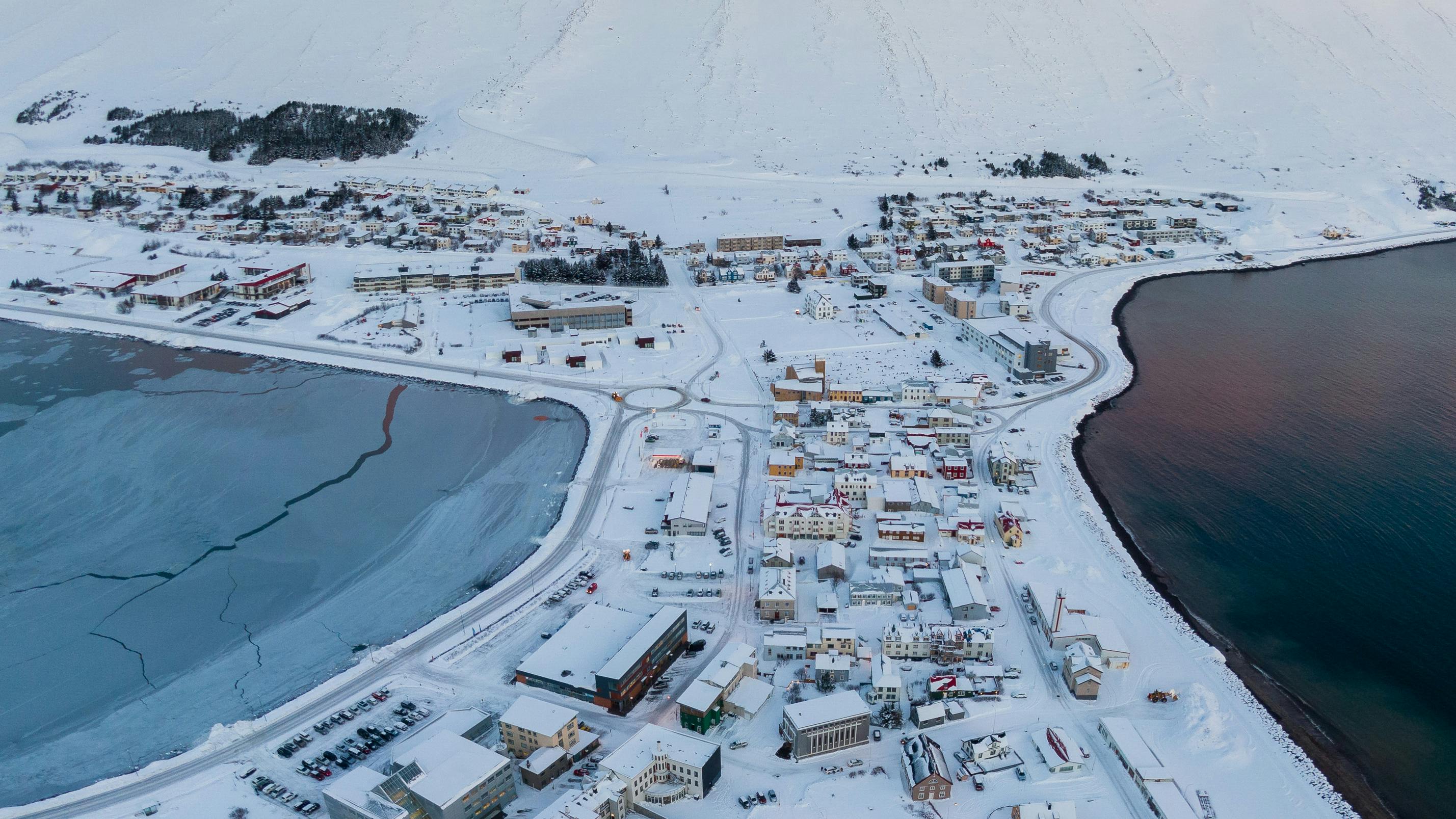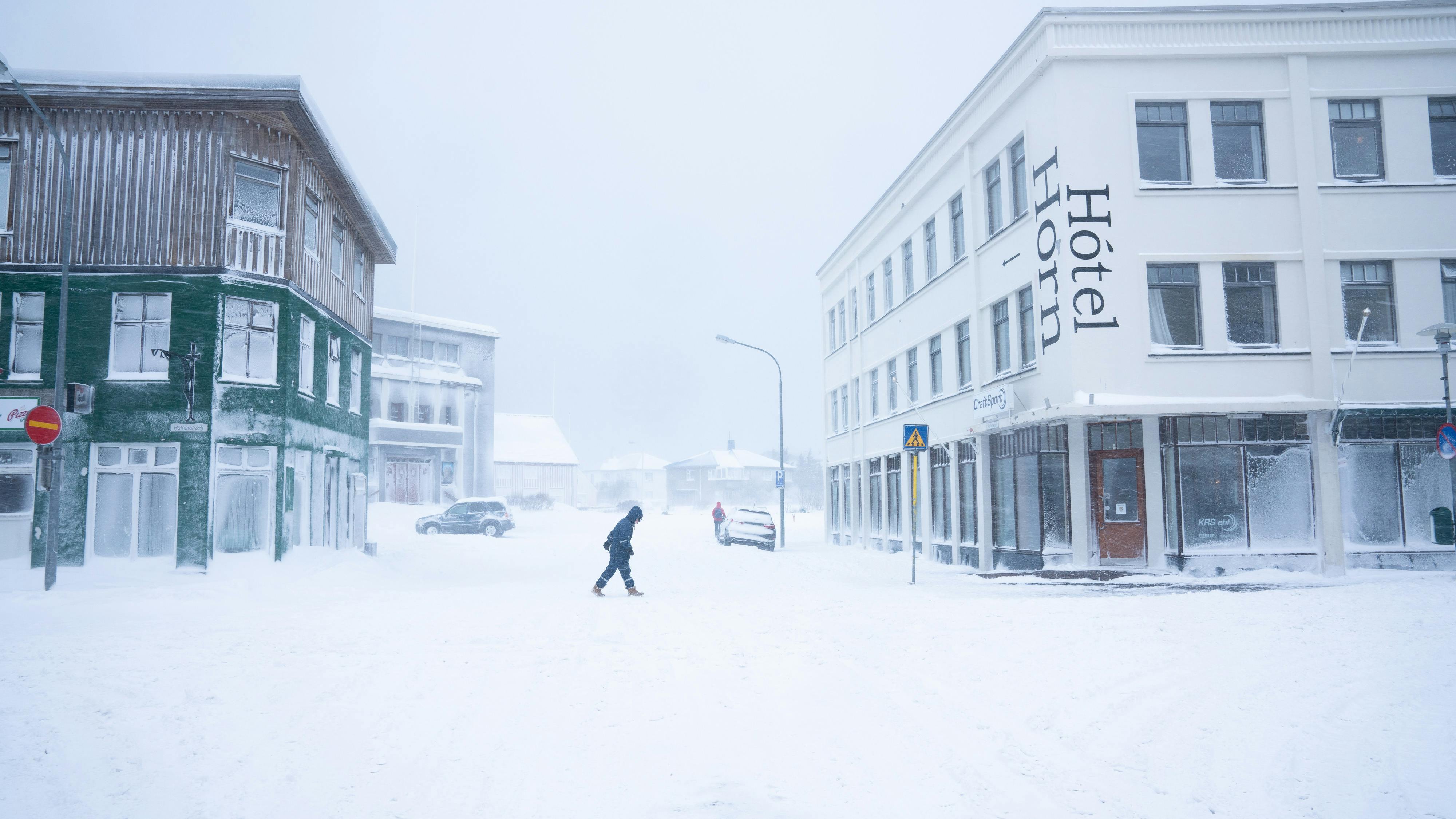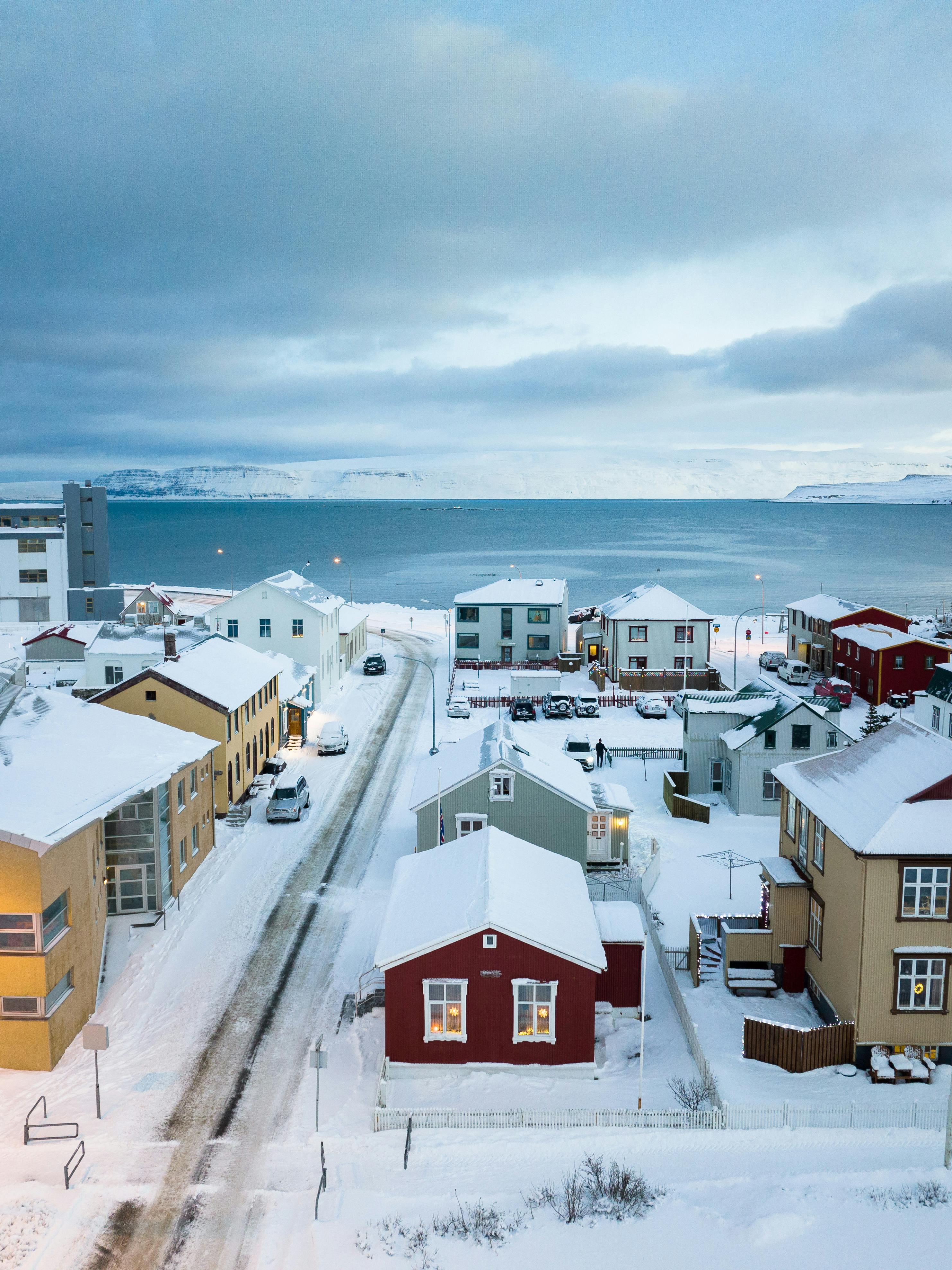 Lilja, 75, has lived in Ísafjörður her whole life – a total of 12 and a half years in darkness. "That's maybe why I do not find this strange," she says. As January goes on and the days become longer the sun's rays stretch lower and lower down the slopes of Skutuls fjord. "During that time you can often see rays of sun in the mountain tops–it's very beautiful–but they do not come down to town," says Lilja.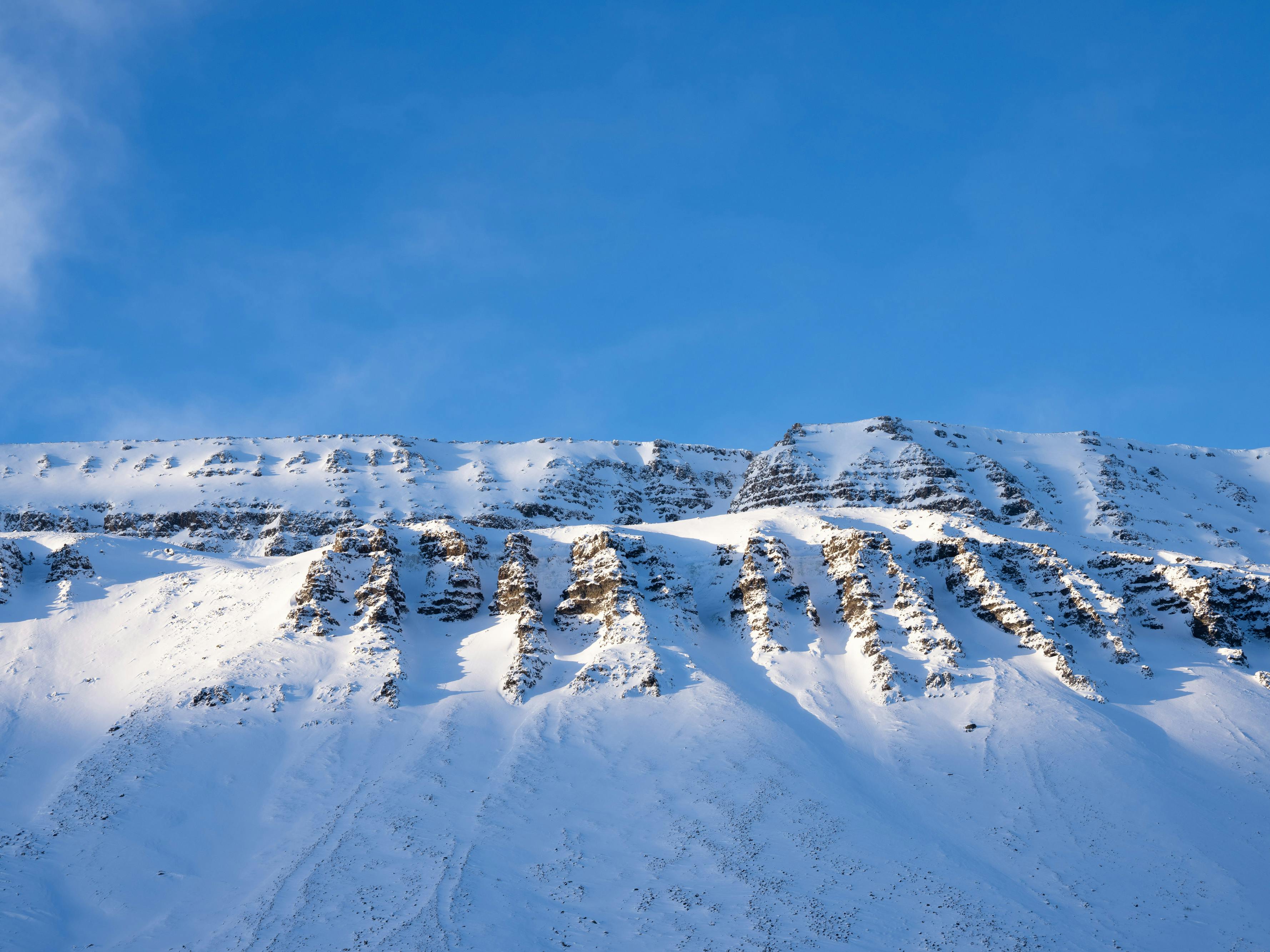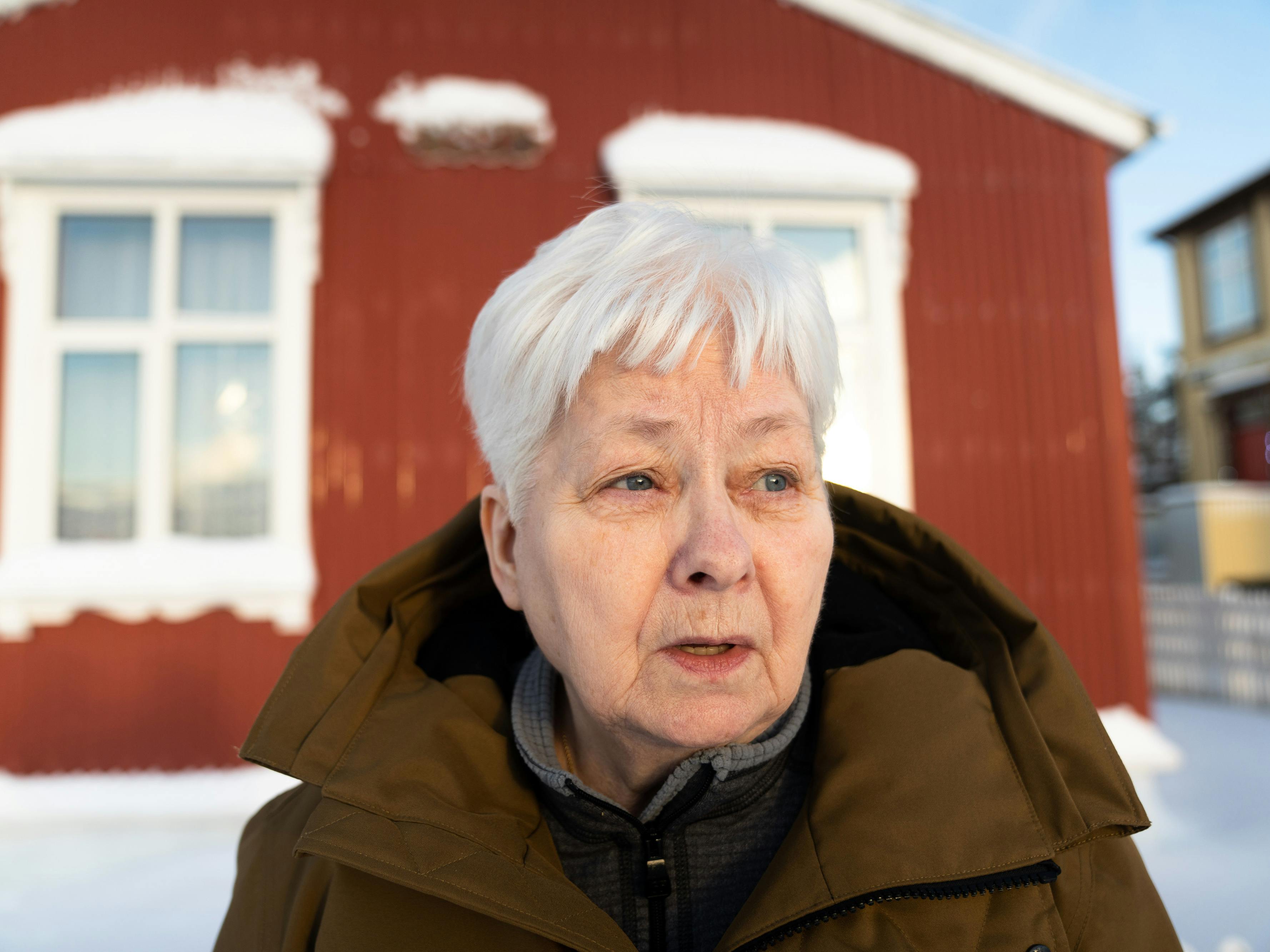 Solar pancakes are not exclusively baked in Ísafjörður; they are also made in other towns in Iceland where the sun hides behind mountains during the darkest part of winter. It's a tradition that Lilja's mother held and Lilja maintains. A tradition that, before retirement, Lilja maintained as a chef at Sólborg preschool where each year the pupils of Sólborg celebrated the sun and Lilja's pancakes together.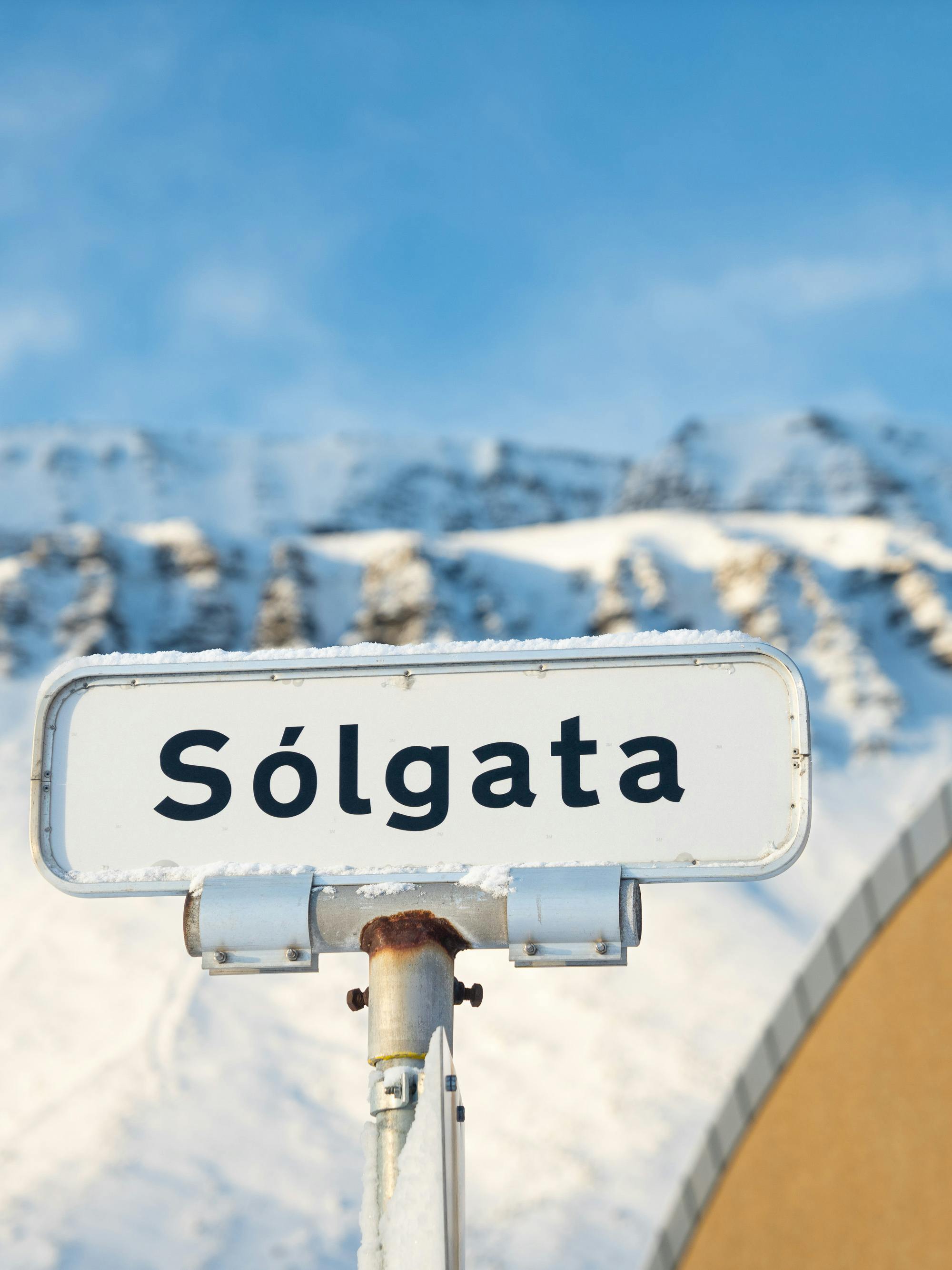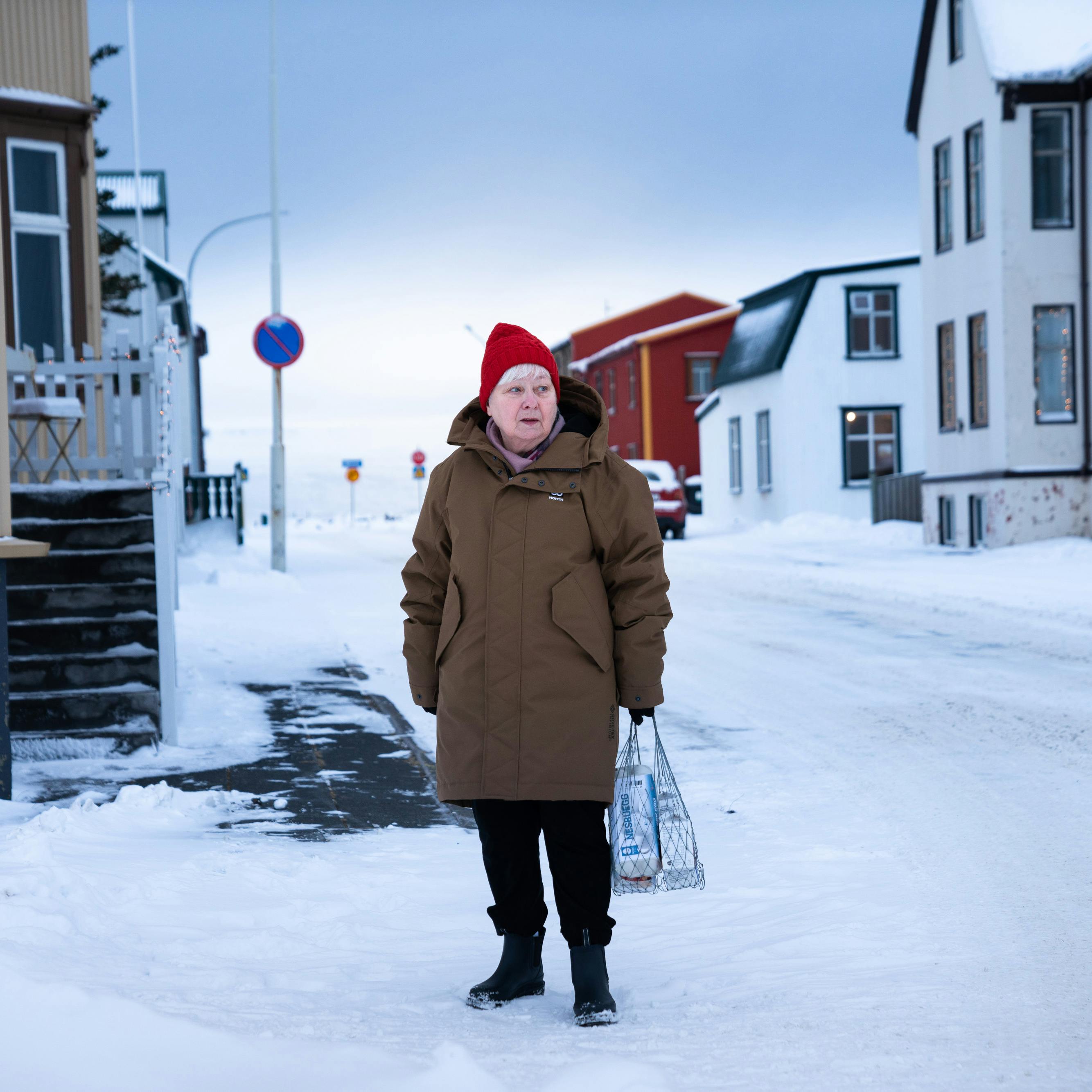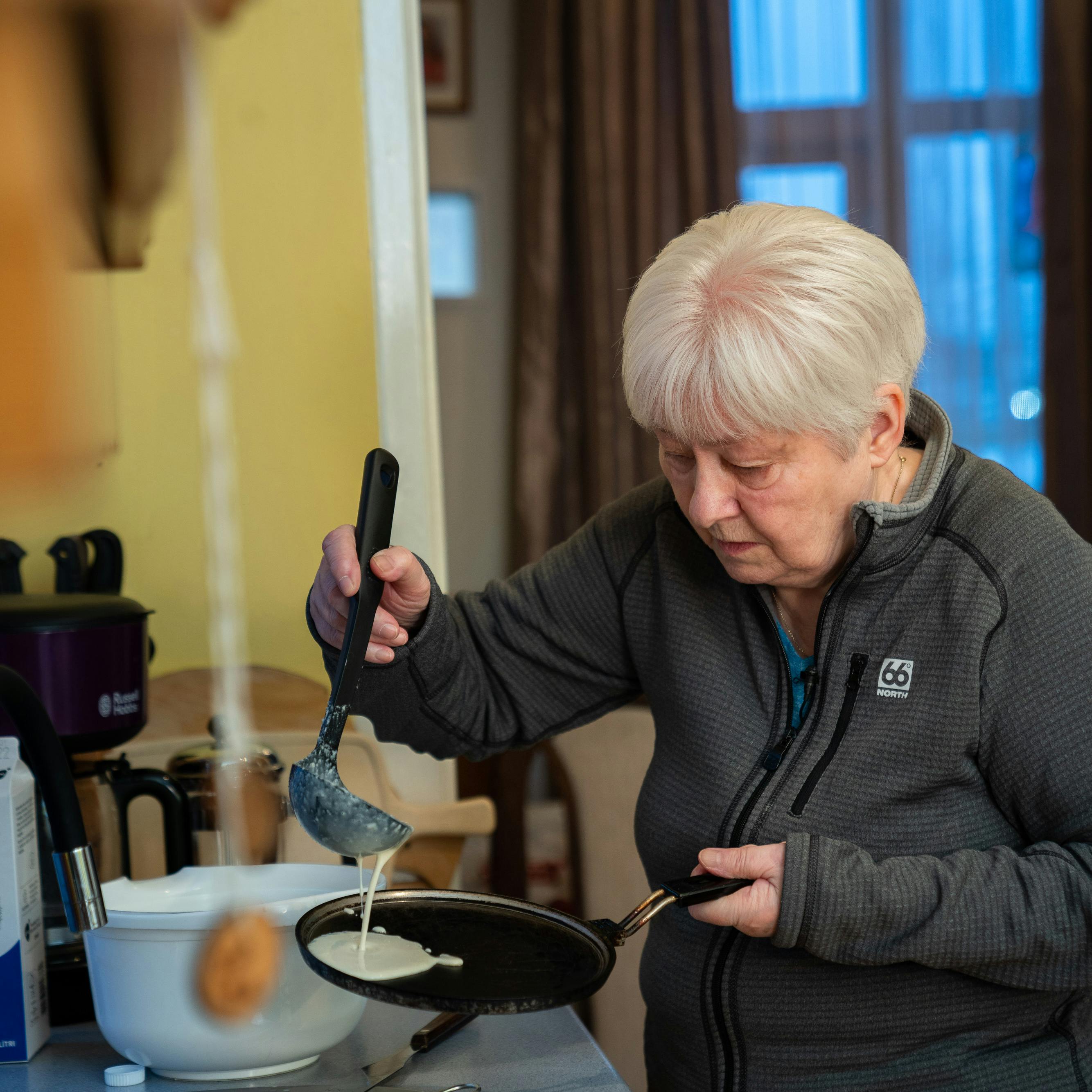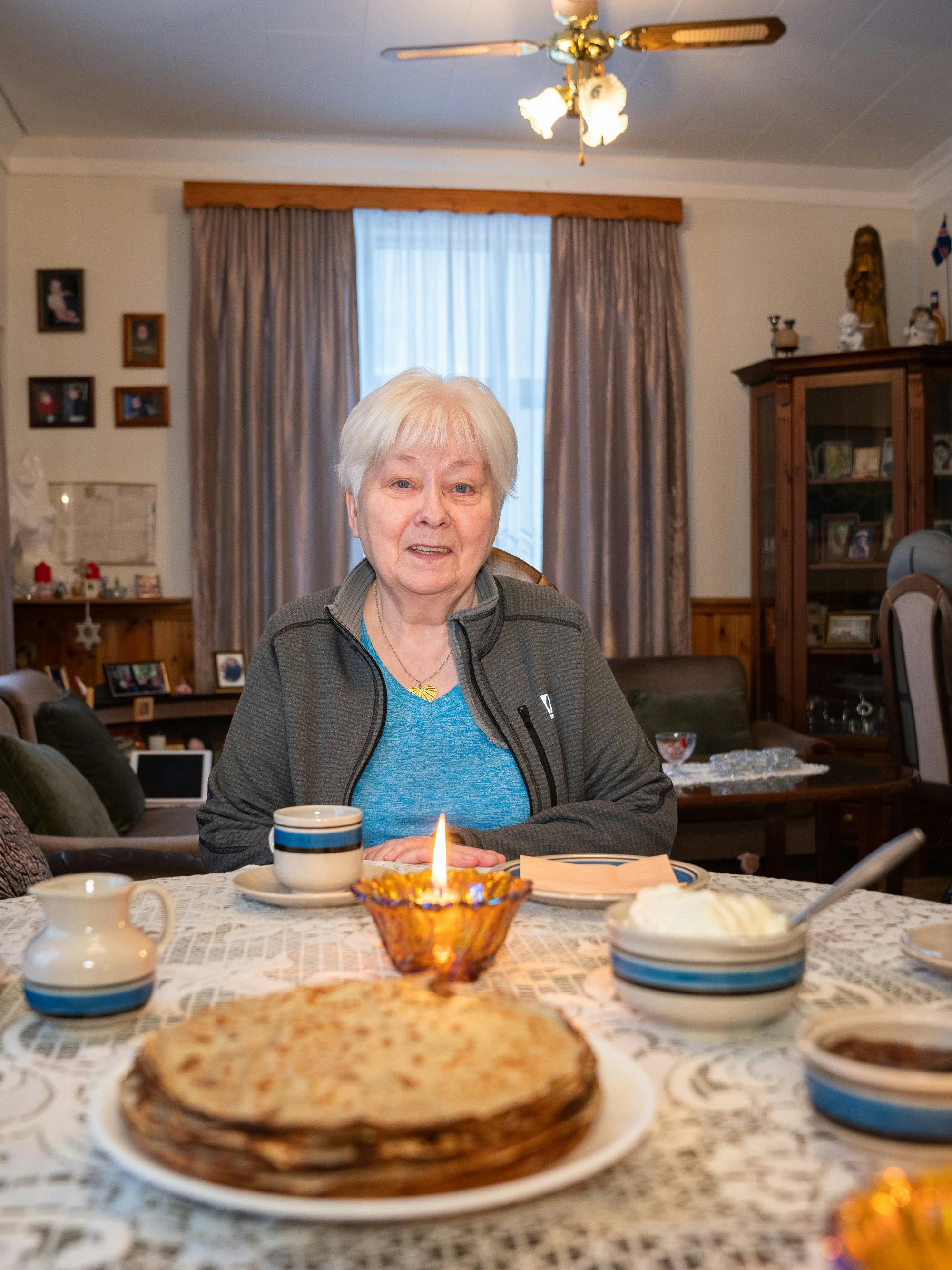 "Solar pancakes are no different from other pancakes, except that they might include a pinch of sun, the same as you would add a pinch of various other things," Lilja says.
Lilja's solar pancakes contain: flour, a pinch of sugar, baking powder, vanilla extract, egg, a pinch of salt, margarine, milk and a pinch of sun.
Lilja peeks out the window and looks for the sun, examining whether it seems likely to show up at the coffee parties in town held in its honor. Officially, January 25th is the formal Day of the Sun, and theoretically it should shine on Sólgata on that day, but it doesn't always show up on the 25th of January; sometimes the sun keeps people waiting. This year the sun didn't feel like shining until now due to weather."I usually do not bake solar pancakes until the sun actually shines here on Sólgata. If the weather is cloudy we don't see the sun. There have been times we waited for it to come out for one or two weeks–there is a lot of awful weather this time of year. They are not solar pancakes unless you actually see the sun."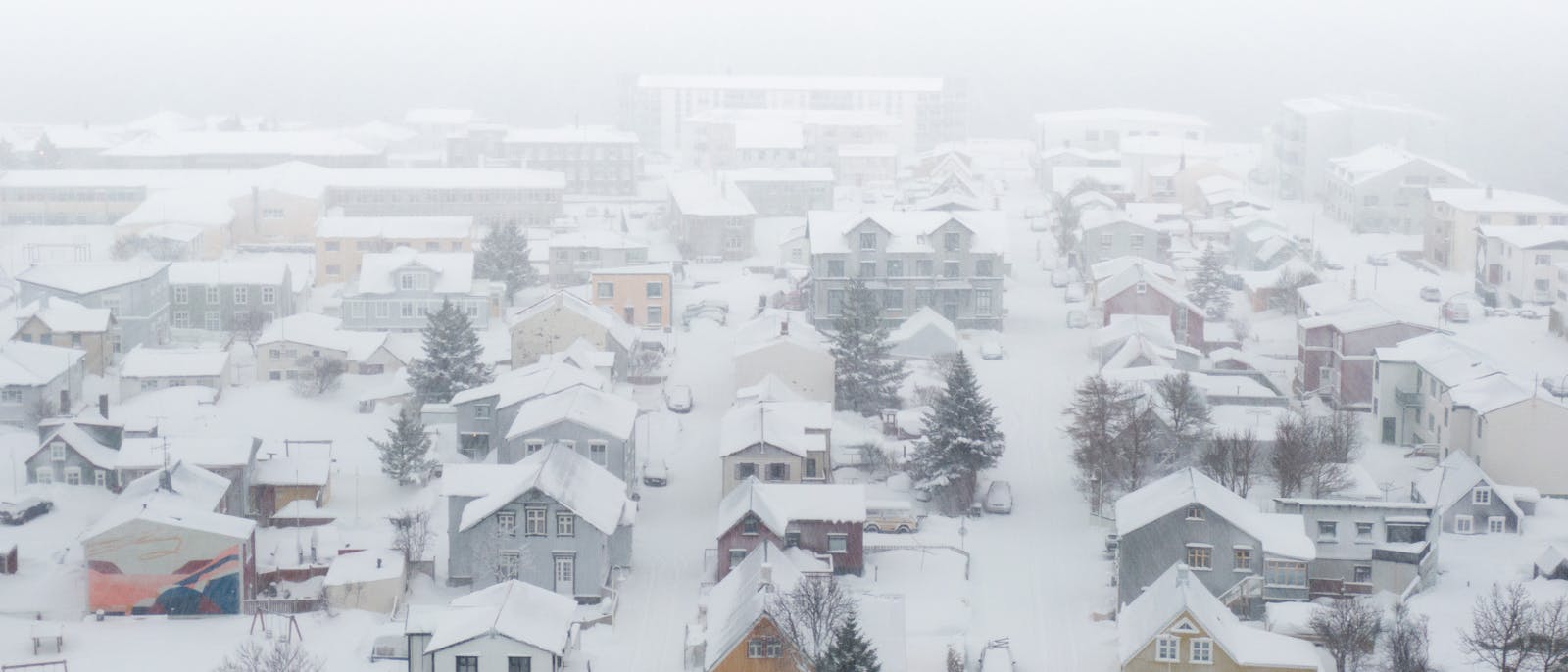 Satisfied that a pinch of sun might arrive, Lilja splashes vanilla extract into a bowl. "These are my measurements–how my mother made them. She never weighed anything like that, it really didn't matter what she baked." Lilja says. She usually uses recipes, but not for these pancakes. "I think it's just the feeling," she says. 
A few moments later she looks over and asks casually, "Is the pan on fire?" She melts margarine in the pan specially made for pancakes and mixes it with the dough. "It is very bad to bake on new pans. You must not wash them at all," she says.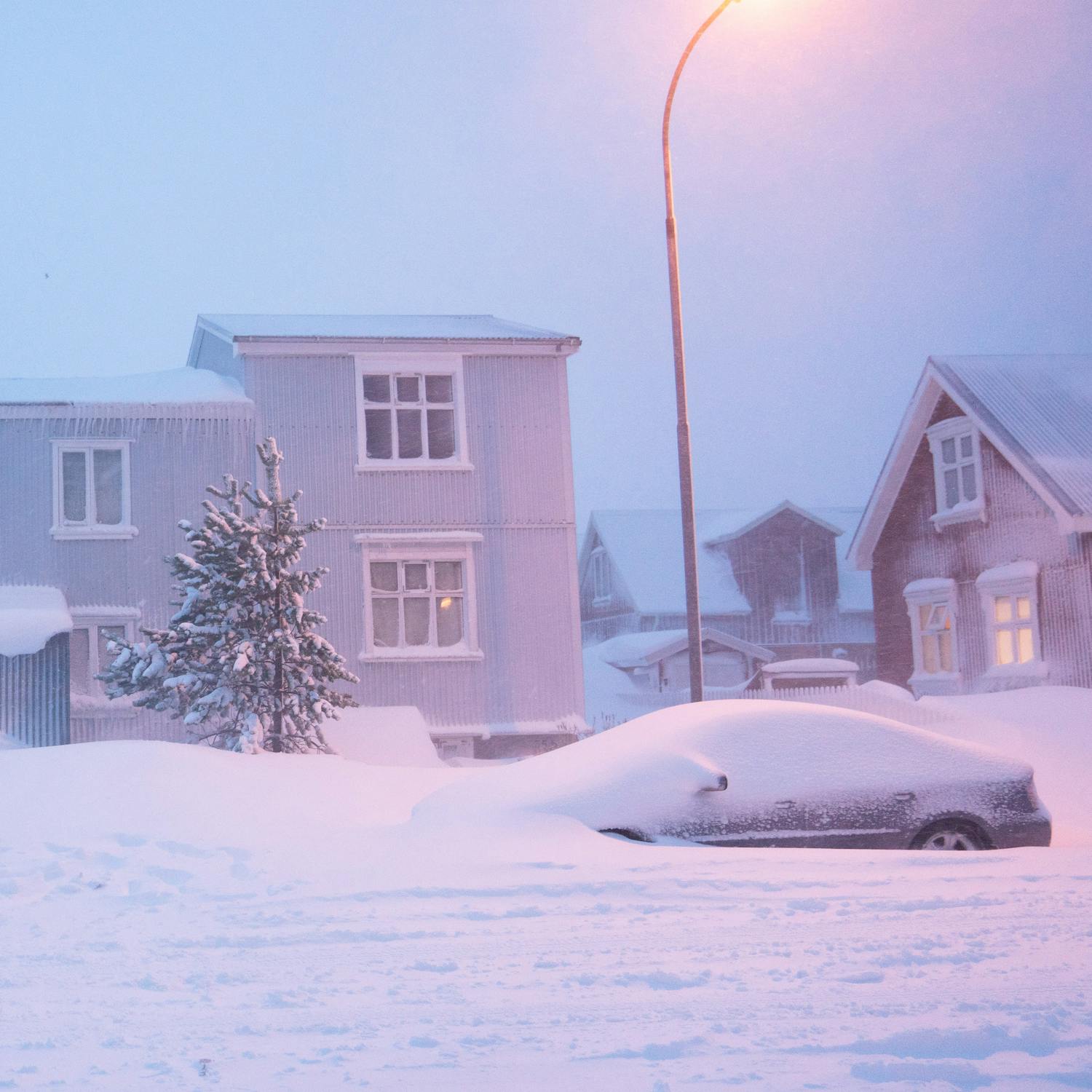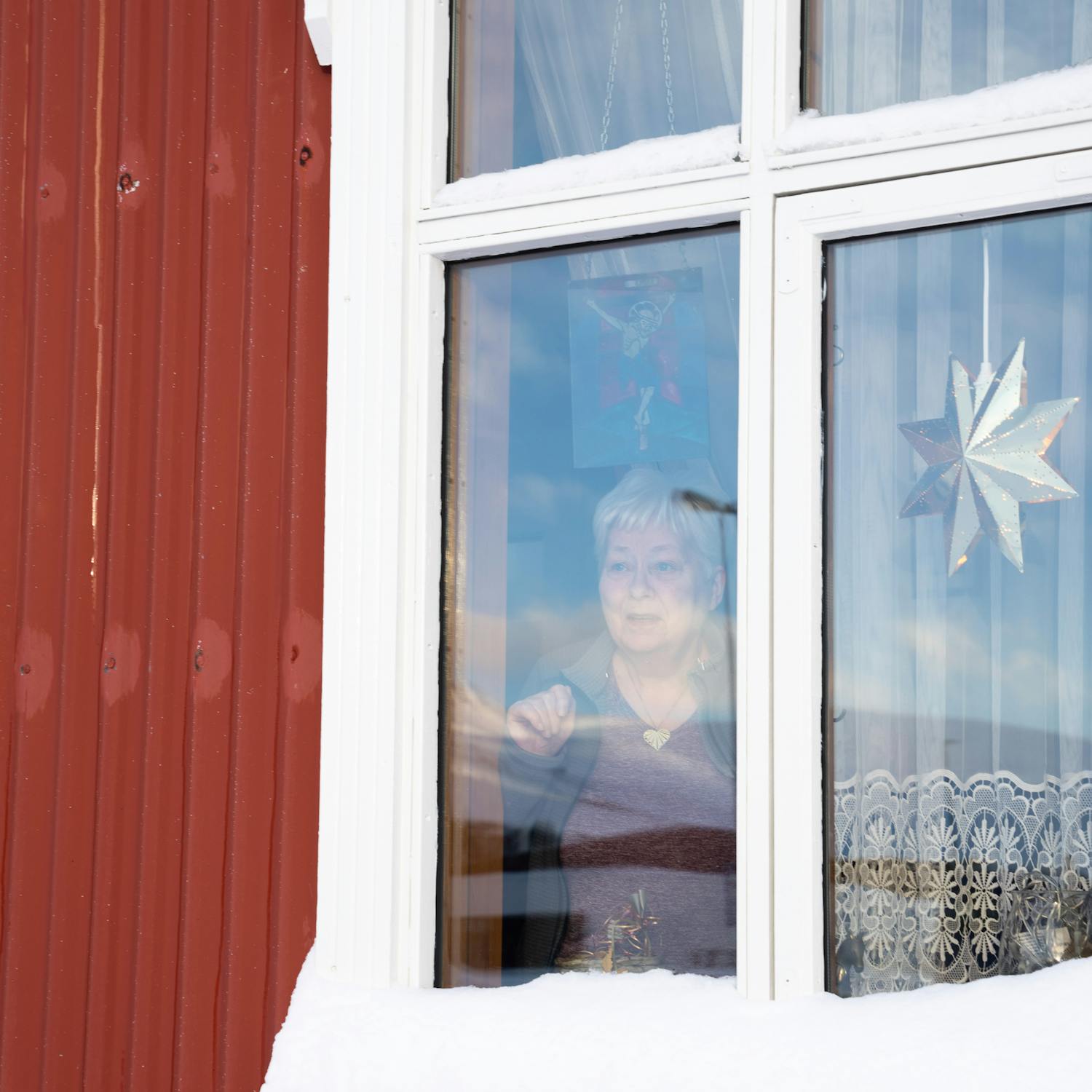 Lilja lives on her own in the little red house at Sólgata 2. "This is a very cozy, friendly house and I feel good here - and I'm never really alone," she says and laughs. She has seven children, 24 grandchildren and seven great-grandchildren. While most of them have left Ísafjörður, Lilja invites the ones that are still around, along with her sisters, over for solar coffee. "When the sun shines, it brightens up people. It is very nice to celebrate the warmth by baking pancakes and inviting your loved ones to come for coffee.  Then everything starts to come back to life," says Lilja.
She pulls the pancakes off the pan and leaves them steaming on a plate on the table. "The best thing to put on solar pancakes is either jam and cream or sugar. Nothing really compares to that," says Lilja.