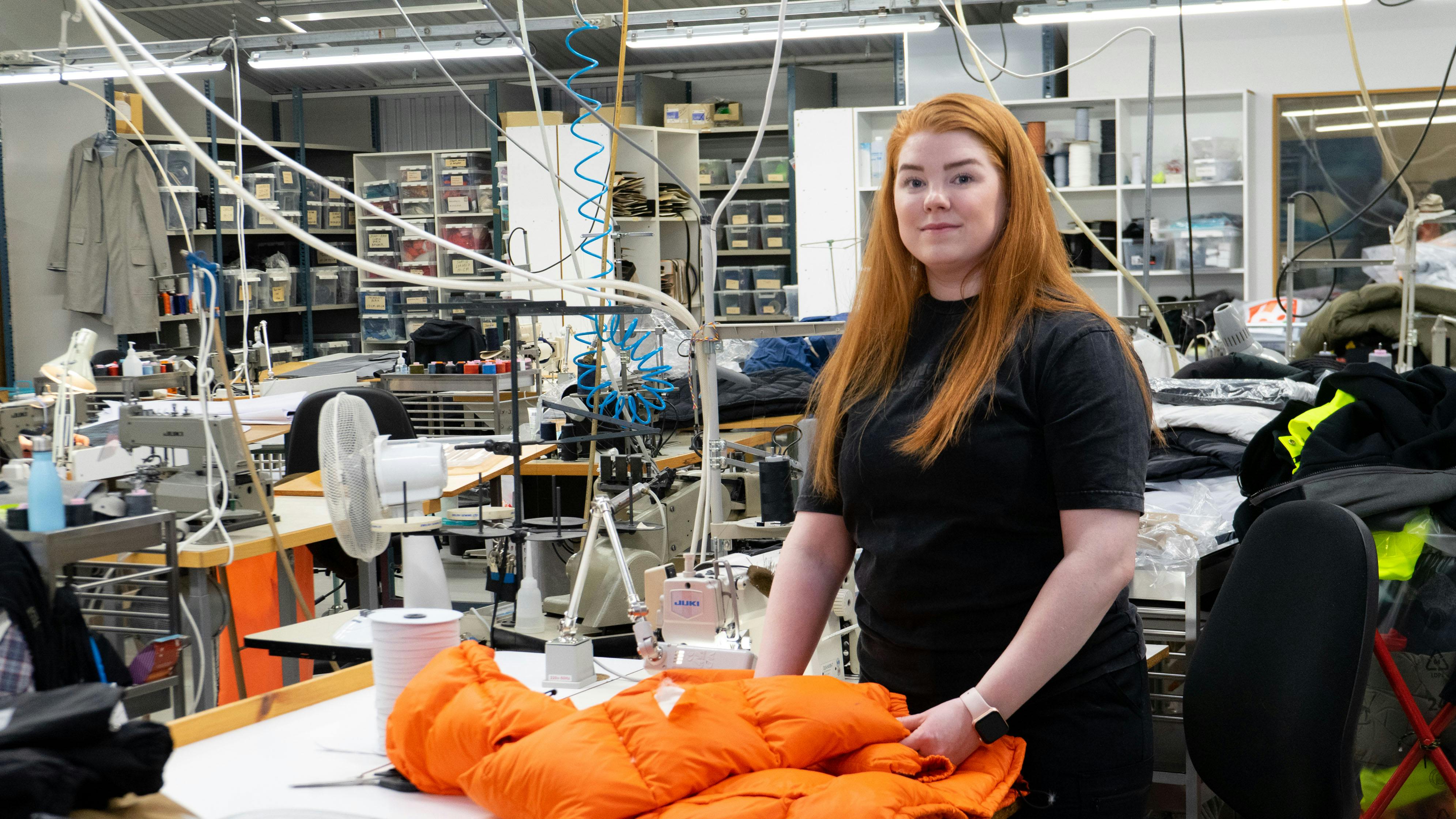 Hólmfríður Ósk Guðmundsdóttir
Towards a circular planet
At 66°North, we make outdoors clothing to enable life where it otherwise wouldn't exist. But even the most resilient parkas have limits of their own. 
Photographer
Sigurbjörn Ari Sigurbjörnsson
Location
64°04'38.2"N 21°55'25.2"W
In our Garðabær headquarters, you'll find sewing machines, washing machines, and Hólmfríður Ósk Guðmundsdóttir (or Hófí, as we know her.) Every day, packages filled with barely-living garments from all corners of the map arrive. It's her joy to save them.

Solving problems
Hófí takes an artisan's pride in her work. As a masters of tailoring and dressmaking, the simple notion of putting a garment back together has an intrinsic satisfaction. "I think it's the fact that I'm not sitting in front of the computer all day," she says. "I'm running around and fixing problems." As the leader of 66North's repair department, there's even more to it. 
On a good day, Hófí and her team might process dozens of repairs. Some are quick fixes. Others might take hours, not including a trip to the dry cleaners. "People will send in unwashed trousers, or tell us stories to try and get their repairs for free," recalls Hofi. "One girl told us she was out gardening in her jacket, in Iceland, and she 'just heard the garment explode."  
Yet, no matter how long a garment stays with her team, all but the truly irreparable come back to life. "We repair everything that we produce. If it's a new zipper that you need, or if it's a rip on your sleeve, we fix it." 
I have this garment, it's ripped, can you fix it?
While no two repairs look alike, every successful repair also begins the same way:
With a simple request to Hófí. 
While no two repairs look alike, every successful repair ends the same way:
With one fewer new garments produced.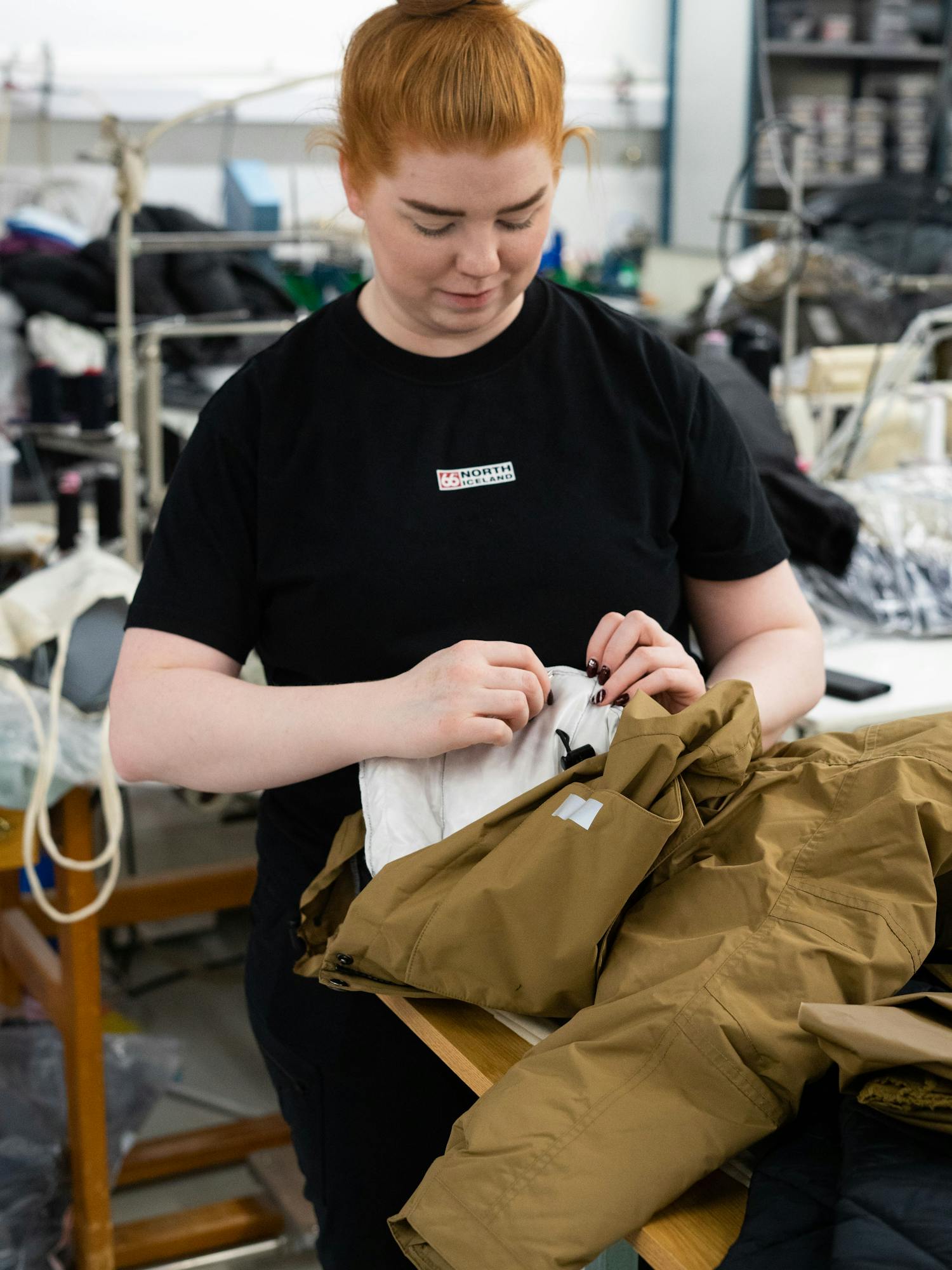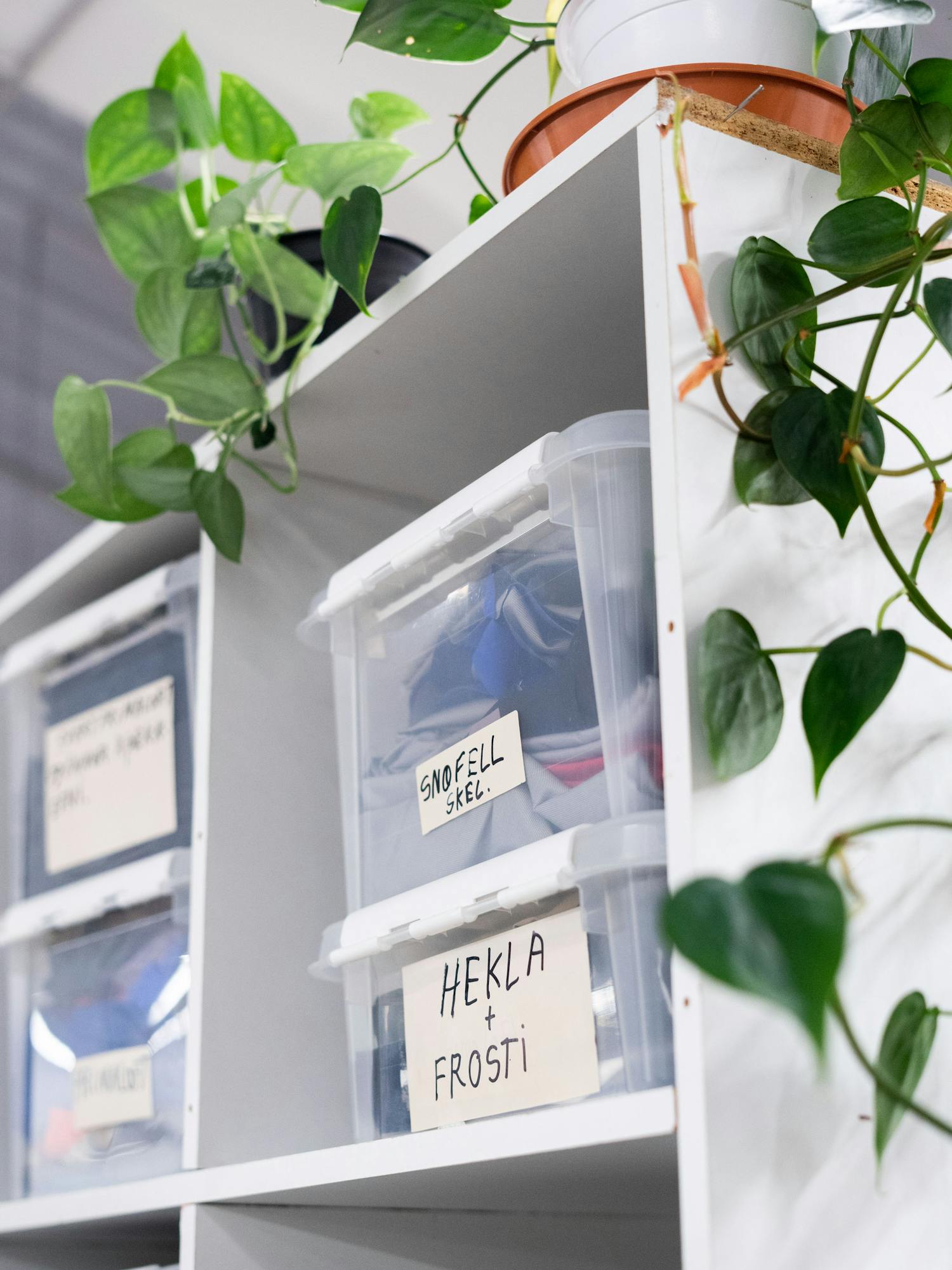 "66North customer service is in contact with people all around the world," she explains. "Typically, a person will send an email: 'I have this garment, it's ripped, can you fix it?' We would get pictures, then determine from there if it's fixable or not. If we can repair it, we always ask people to send it to us." 
Dozens of eligible garments arrive at the repairs department every day. On intake, garments are sorted by hand and evaluated. It's Hófí's job to make sure more involved repairs (like rips in waterproof materials which require special seam-welding machines to fix) are tasked accordingly so repairs can keep flowing. 
Once a repair has been sized up, materials are gathered. Over decades, 66North has intentionally accumulated nothing less than an archive of textiles, fasteners, and materials - all in service of making more true repairs. "When we order fabrics for the factories, they make sure to order a few meters for us here," Hófí says. "We get the same fabric, same colors, everything." 
With materials in hand, philosophy can turn into practice. In the skilled hands of "the girls," smaller repairs like rips in puffies and broken zippers may take just 10 minutes. Truly immense tasks, like reconstructing an advanced waterproof membrane jacket? Well, those might even take an hour. "The girls always try to make the garments look as if nothing was done. We can't always make it perfect, but they do a great job." 
Revived garments are then processed, packaged, and sent back to their original owners. A simple, efficient outpatient procedure - but one with extraordinary results.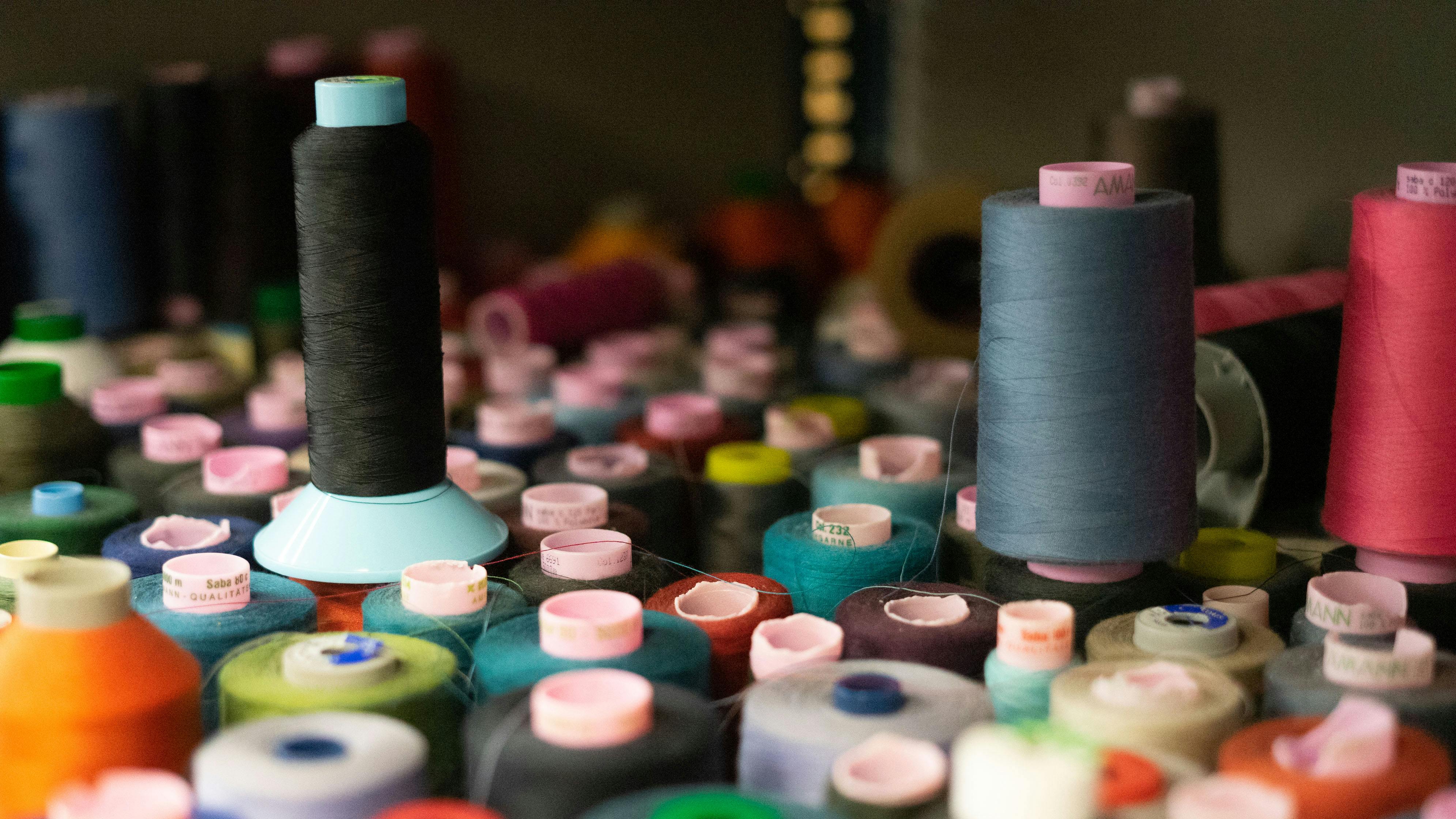 Towards a circular planet
The scale of it all is not lost on Hófí. 
On one hand, the repairs department keeps thousands of garments in use every year. That means tons of carbon kept out of the atmosphere; liters upon liters of wastewater saved. On the other, she and the girls are but one small team in a world where the incentives say "throw it out." 
"Most garments take longer to repair than to make," Hófí explains. "But why make a new one when you can repair? Some people focus on the wrong thing." 
Perhaps, ideas like repair and sustainability just matter more to Icelanders. Or perhaps, it's the dedication of individual Icelanders that's creating a world where Circular thinking is causing billions to reevaluate their habits and lives. 
"My very first 66North product was red puffy overalls. I was 6, and I could put them on myself and stay out in the snow all day. There used to be more snow in Reykjavik then," Hófí reflects.  
"I never thought I'd work here, but I'm proud I do."