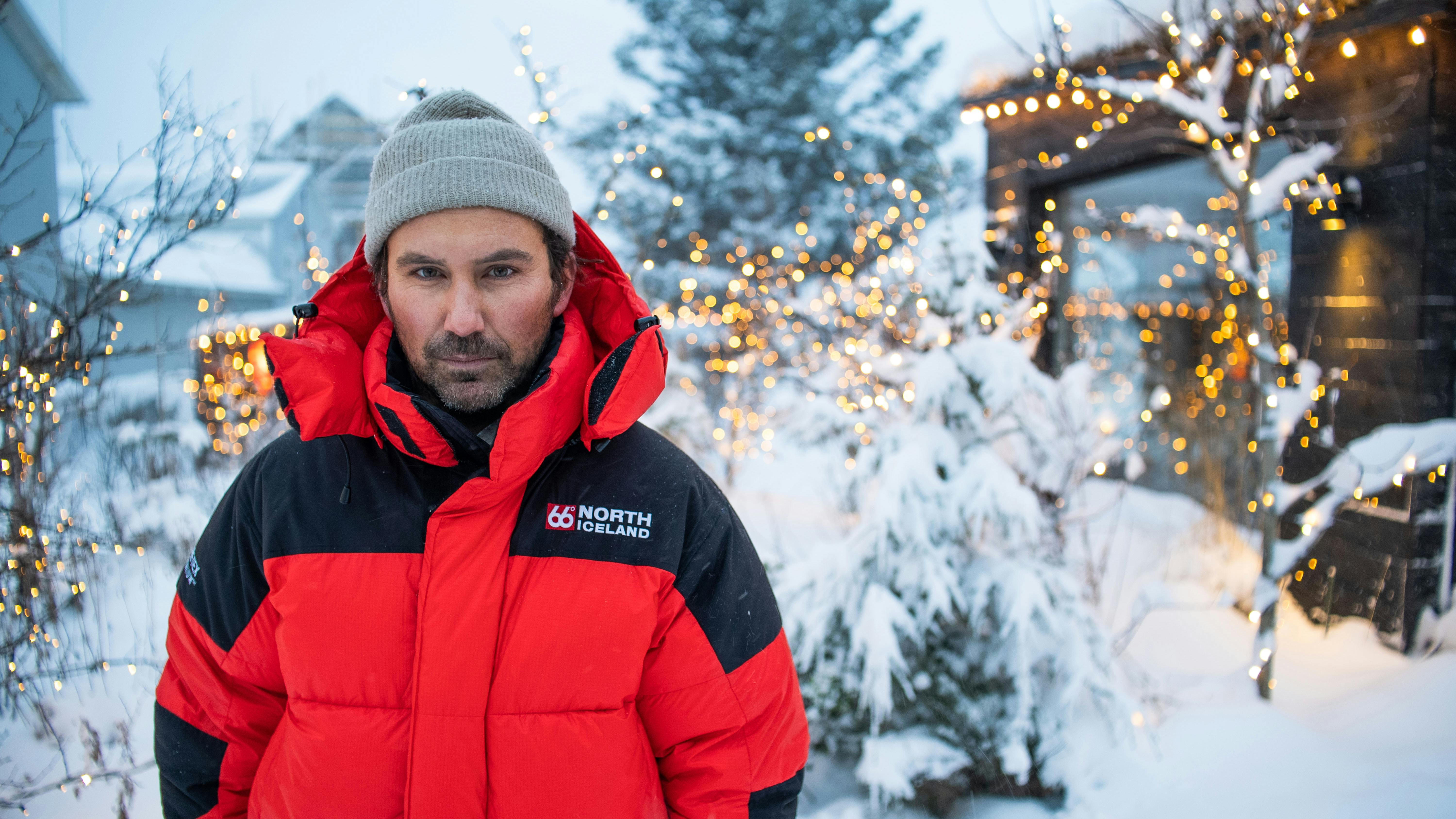 Anthony Bacigalupo
The spirit of Christmas
Text
Anthony Bacigalupo & Benjamin Hardman
Photos & video
Benjamin Hardman
Anthony's love for decorating & creating something special during the holidays for all of Iceland to enjoy on his property has gained him some notability as being called Santa Claus or the Christmas Elf.
Anthony Bacigalupo is an artist & actor originally from California, but now calls Iceland his home. Acting in television & film has been his focus these past few years, but designing & creating communal spaces has been his passion since starting a family. His work over the years has been seen on stage as visual projections & installations & collaborated with restaurants such as the Michelin-starred Dill, Benedikt in Exeter Hotel & most recently, Hotel Syslo in Stykkishólmur, opening in 2023.
"When I came here 2009, I went to Snæfellsnes peninsula to work on an art piece I was showing in San Francisco at a gallery. I wanted to be lost in nature. A friend who has been touring with Sigur Rós suggested I come & be a ghost here. I loved it so much that I came back three more times in the next year, & was able to get an artist residency."
How did you end up in Iceland with a family and the shed?
"I decided to really go all in so I went to Djúpavík in the West Fjords for a few months & had a show there with a friend. This was the first time I was given the freedom to transform a space for my art, which strangely enough was an old herring factory and I became addicted.
There is something so special about being alone in the countryside with your own thoughts, I became infatuated & I decided just to stay on this island for good. Coming from a small town myself I realized after living in Los Angeles & San Francisco city life was not for me, and I needed to be in nature and at peace with myself. The connections I was making in both these places were not genuine, mostly because of the entertainment or art scene & I wanted lasting relationships, which I seem to have found in Iceland."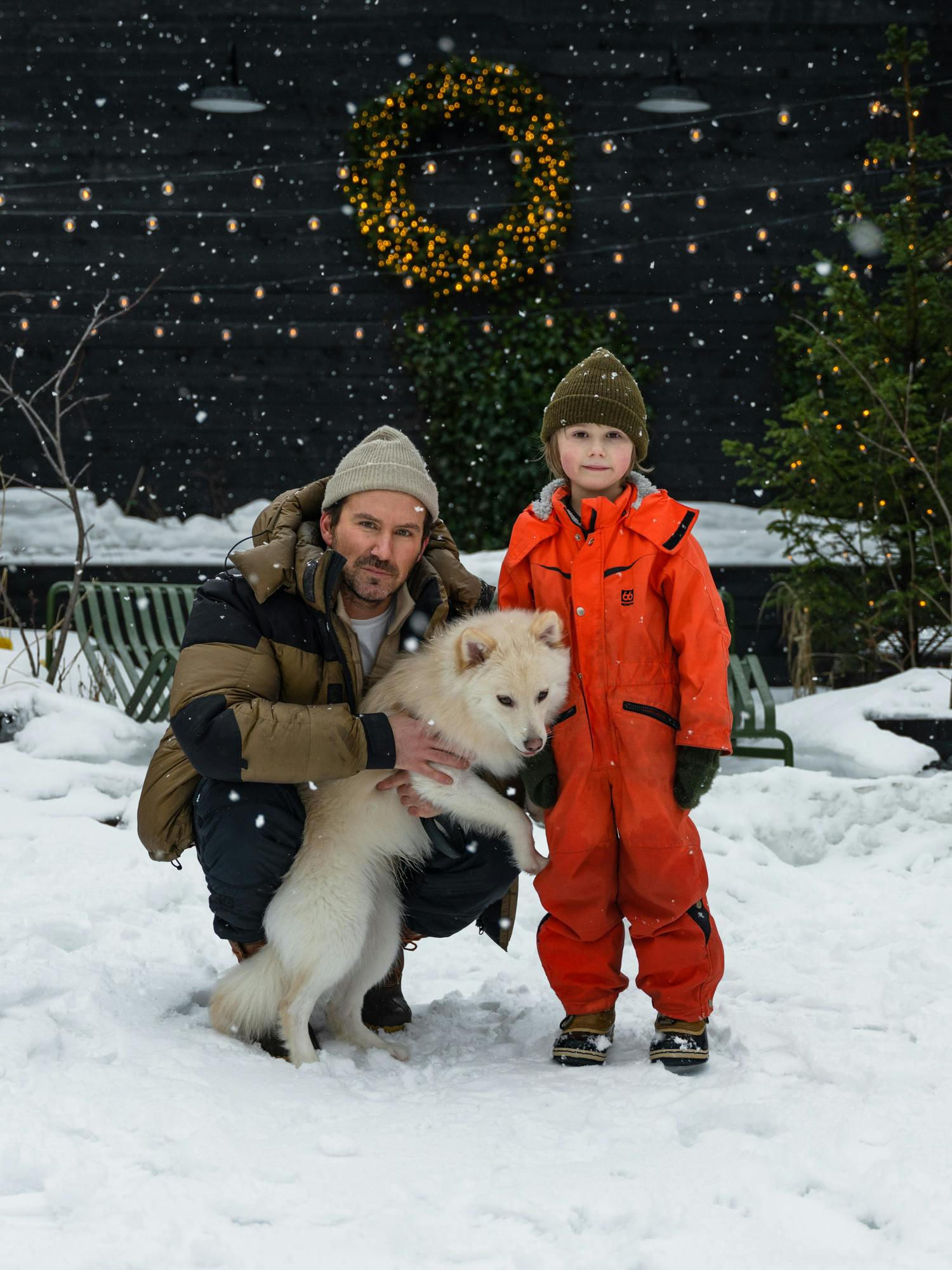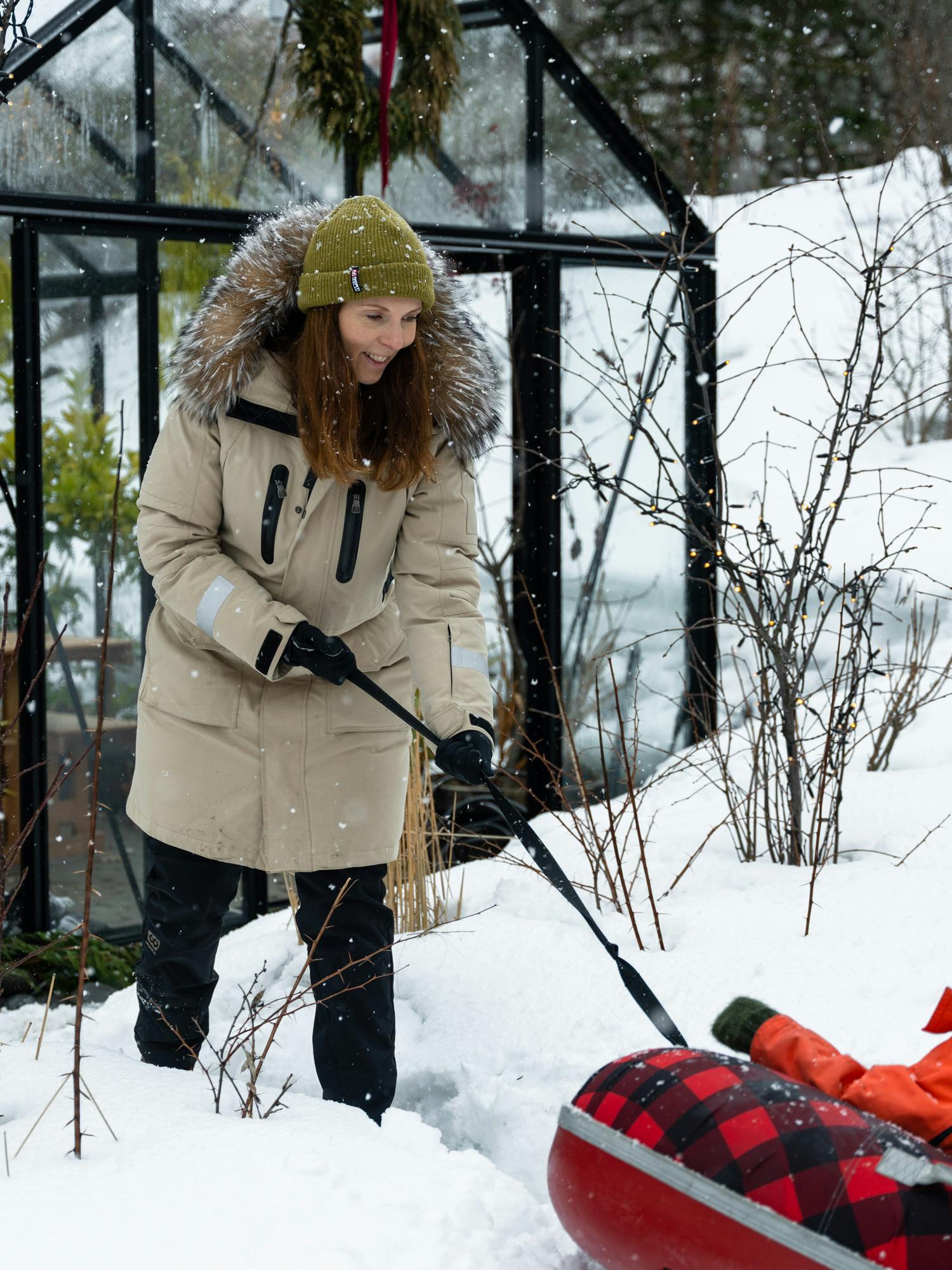 I honestly wouldn't have it any other way.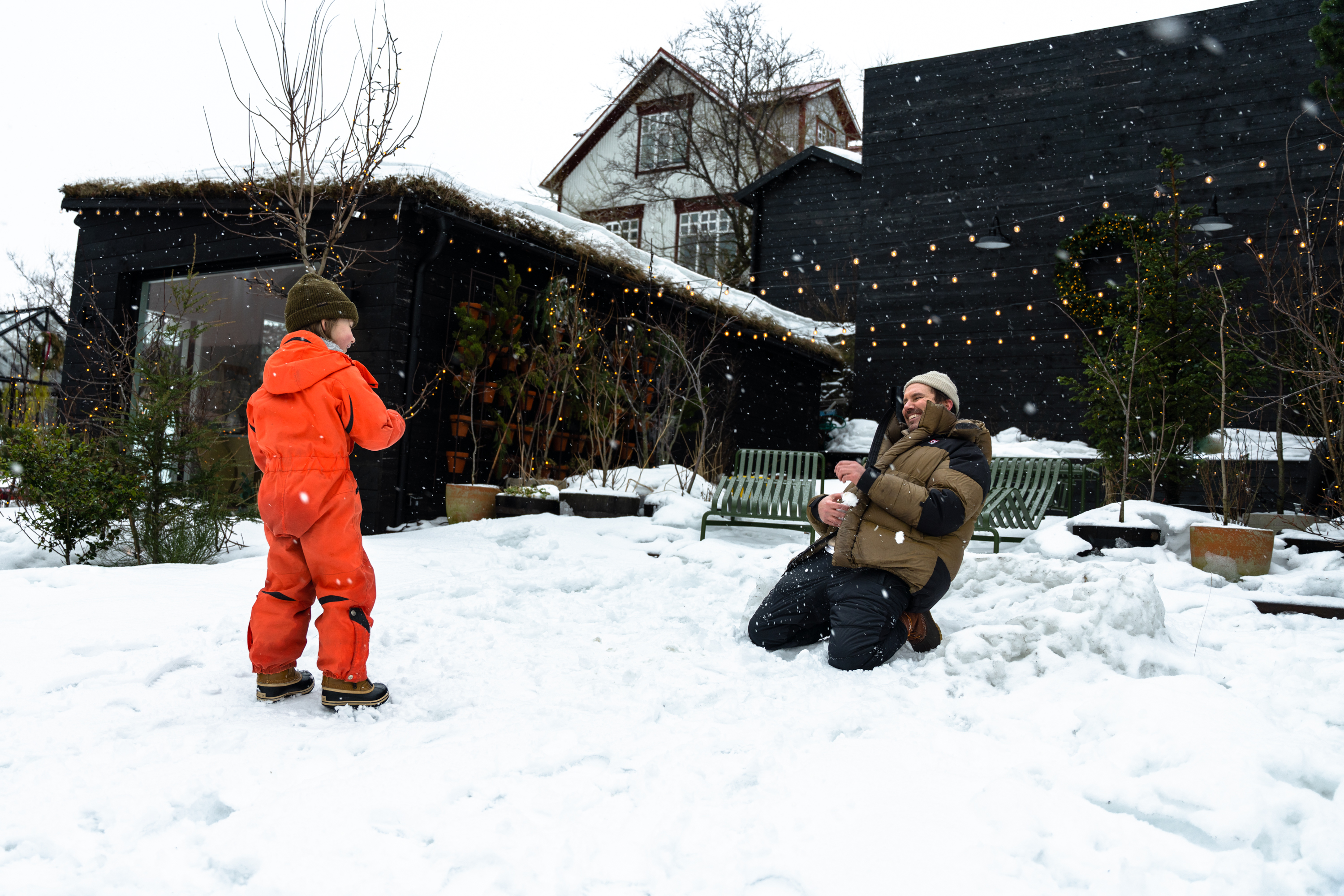 "I think what I was missing at that time in my life was that I had no one to look after or depend on me, and that made me realize that I was quite self-centered & that my time would become precious as I start to build a family, so I wanted to make the most of it. When I met Ýr, my wife, she help me realize so many things about myself & to help organize the ideas & potential I had in my own creative mind.
Early on, I knew that I couldn't have one profession in my life so I chose to do a few things or wear multiple hats as they say. There are some days I go from filming a scene all day to taking care of the greenhouse & hens, to packaging online orders & then driving to Stykkishólmur to design & make this little design hotel that I've been in charge of creating. I honestly wouldn't have it any other way.
Ýr herself is quite creative and after a few years of having Reykjavík Trading Co. (our small little design studio) we decided to create The Shed, a gathering space that sells home goods, a small coffee space & a workshop where we could work on pieces all out of the stillness of our private garden. 
This idea had never really been explored before on the island so it became quite popular during the seasons for families to shop but also enjoy our garden. Every season as our trees & plants grew taller, the interest in The Shed also grew organically. They realized that this space brought forth so much happiness to locals & travelers alike looking for a space to feel at home, but also find beautiful design pieces for their own dwelling."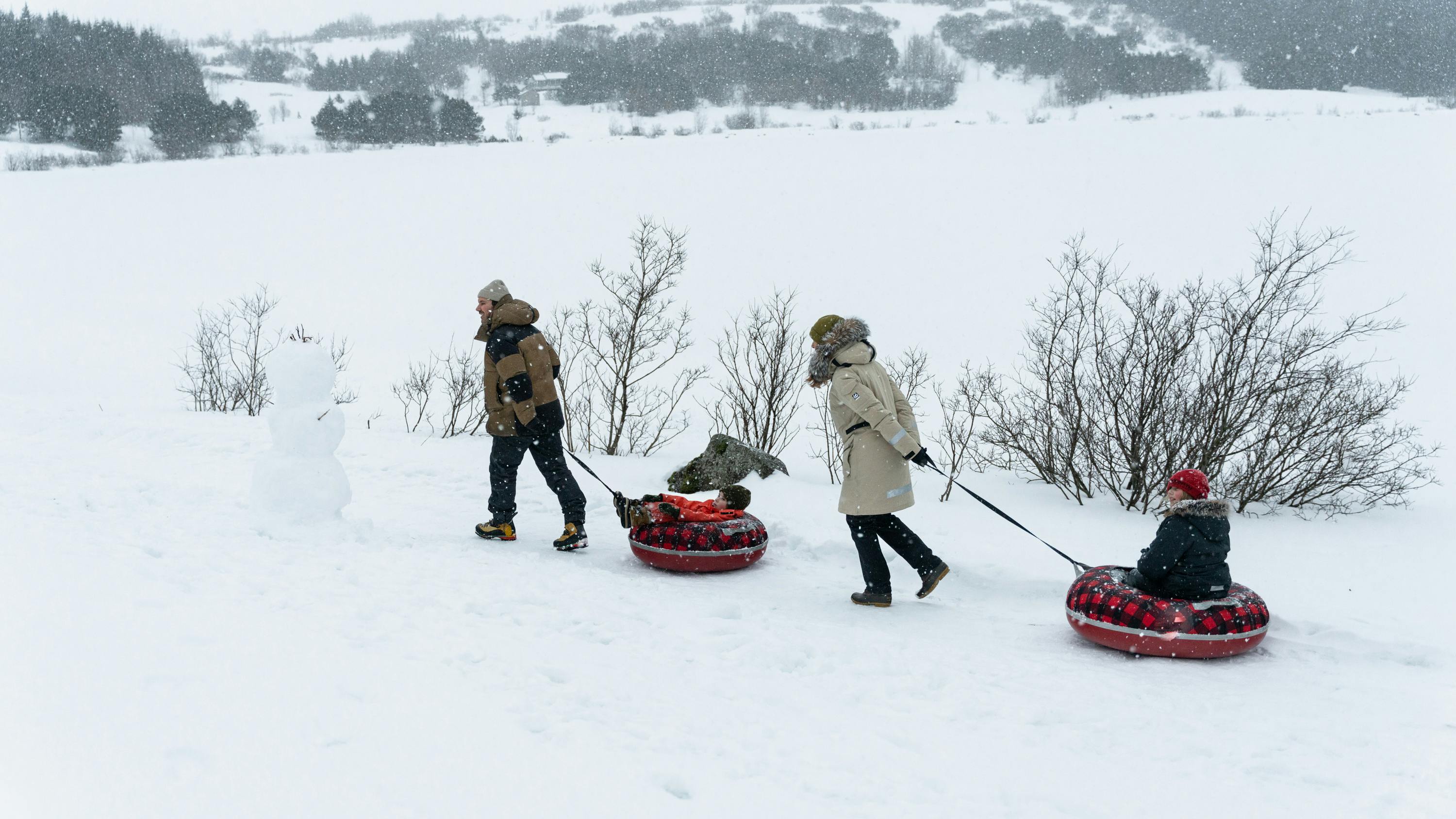 This little island is not for everyone. But for me, home is where the heart is.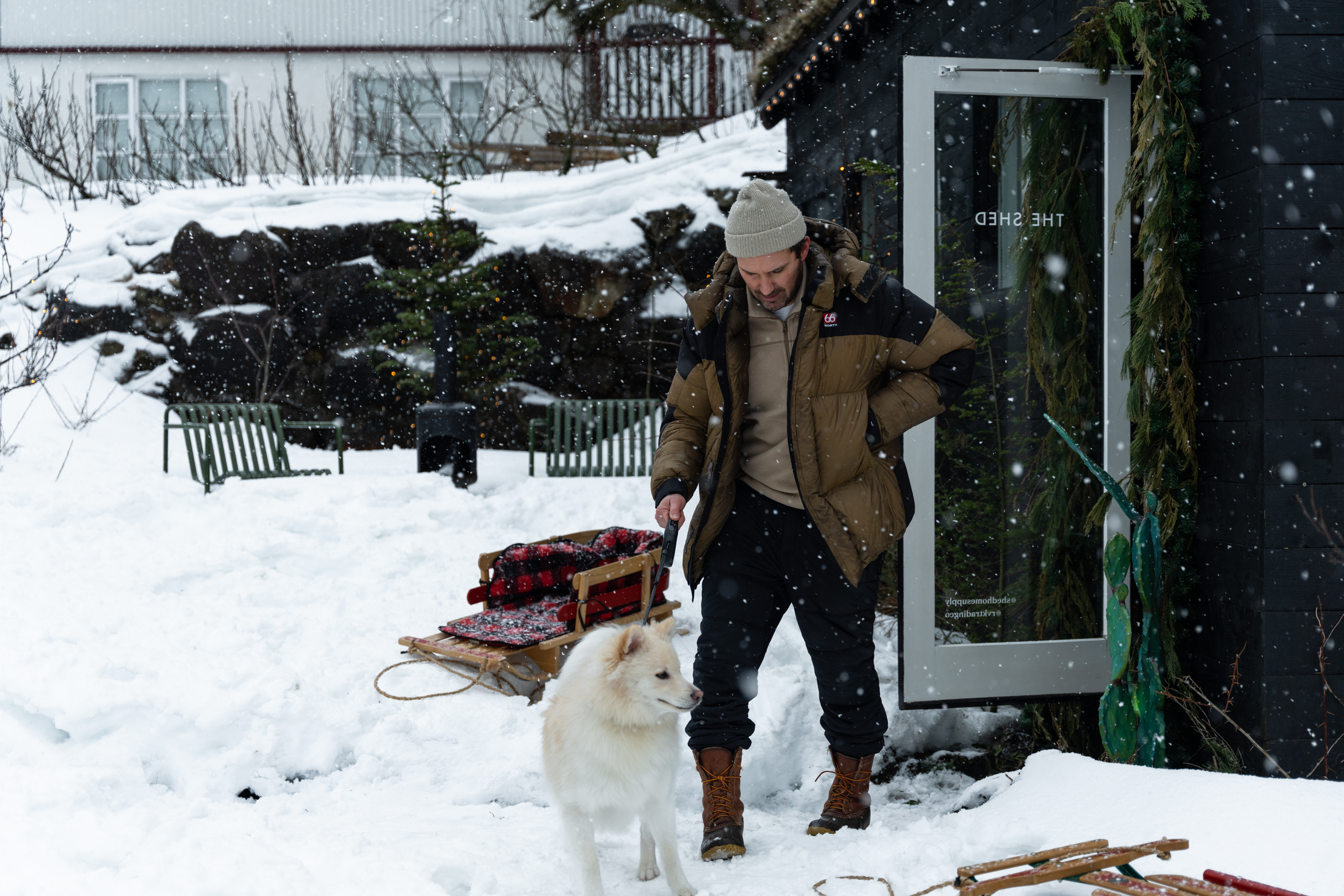 How has it been to raise a family in Iceland (weather and light-wise) and what are your Christmas traditions?
"Raising a family in Iceland has been interesting - obviously, it was the last thing I had planned when I first came in 2009 - I hadn't thought that far ahead in my life but the world works in mysterious ways & the path I chose to live here permanently was the best thing I ever did. I always wanted to live in the countryside but my wife was from the little harbor town of Hafnarfjörður. We decided it was best to find a property where we had enough land but still be close to everything. The home is one of the oldest in town & has this amazing energy that is sometimes hard to find in a 140-year-old Icelandic timber house.
It's alive and close to the sea but sheltered by all the trees I've planted over the years & by  "Hamarinn" where the elves live & protect us (smiles)
That's what I love most about our little town- it feels like a village. We have this strange history with stories and fairy tales around our home that surround us and get passed on. When I see how the world is now & that I'm a father, I've learned that health & safety is most important to me- which Iceland has provided."

"I've been asked if I'd move back to LA and work there (because of acting/ modeling) but to be honest, I don't mind the harsh winters and sporadic climate over the stress & anxiety that comes with city life in America. Of course, the weather and climate can be challenging, and that this little island is not for everyone- but for me, home is where the heart is.
"I've been referred to as a few things in the Icelandic press- Clark Griswald, Santa Claus, the Christmas Elf from California- but strangely enough I don't come from a background  or family of decorating crazy or lighting the biggest Christmas trees in Iceland." (laughs). Maybe the lack of that growing up fueled my desire to do this for my own family but maybe I secretly have an elf heart."
What to wear for the holidays

"What brought me to Iceland was the need to be alone & to find aspects of myself I hadn't explored, but then over the years, it's been an interesting transition to want to bring together the community through my designs or projects.
What's been amazing along the way is the people I've been able to meet. I remember a few years ago- a woman about 85 came to our garden with her daughter while I was hanging lights on the big tree - she barely spoke English & had a tear in her eye. She grew up in a house near us her whole life & was coming back to see the changes I had done to our home & the small forest I had planted around our property. She said my garden in winter was the most beautiful thing she had ever seen in her life & gave me a hug.
Being able to touch that one soul, such a simple thing: delicate, warm white lights on tree branches in the winter snow. That alone made everything I had done worthwhile.
During Covid, the town asked Anthony to collaborate & help them do something special to get people safely out of their homes to take walks in nature- what became of that was Hellisgerdi which quickly became the town's biggest attraction ever. "It was great to see so many people work together to create something so magical for everyone in Iceland to enjoy in nature."