Guide series
This is part of a series on finding the right product for you. Take a look at the others.
Water resistance
Water resistance describes how well a garment repels precipitation, including rain and snow. Not every garment we make is water-resistant. Designing for Iceland, however, demands that many are.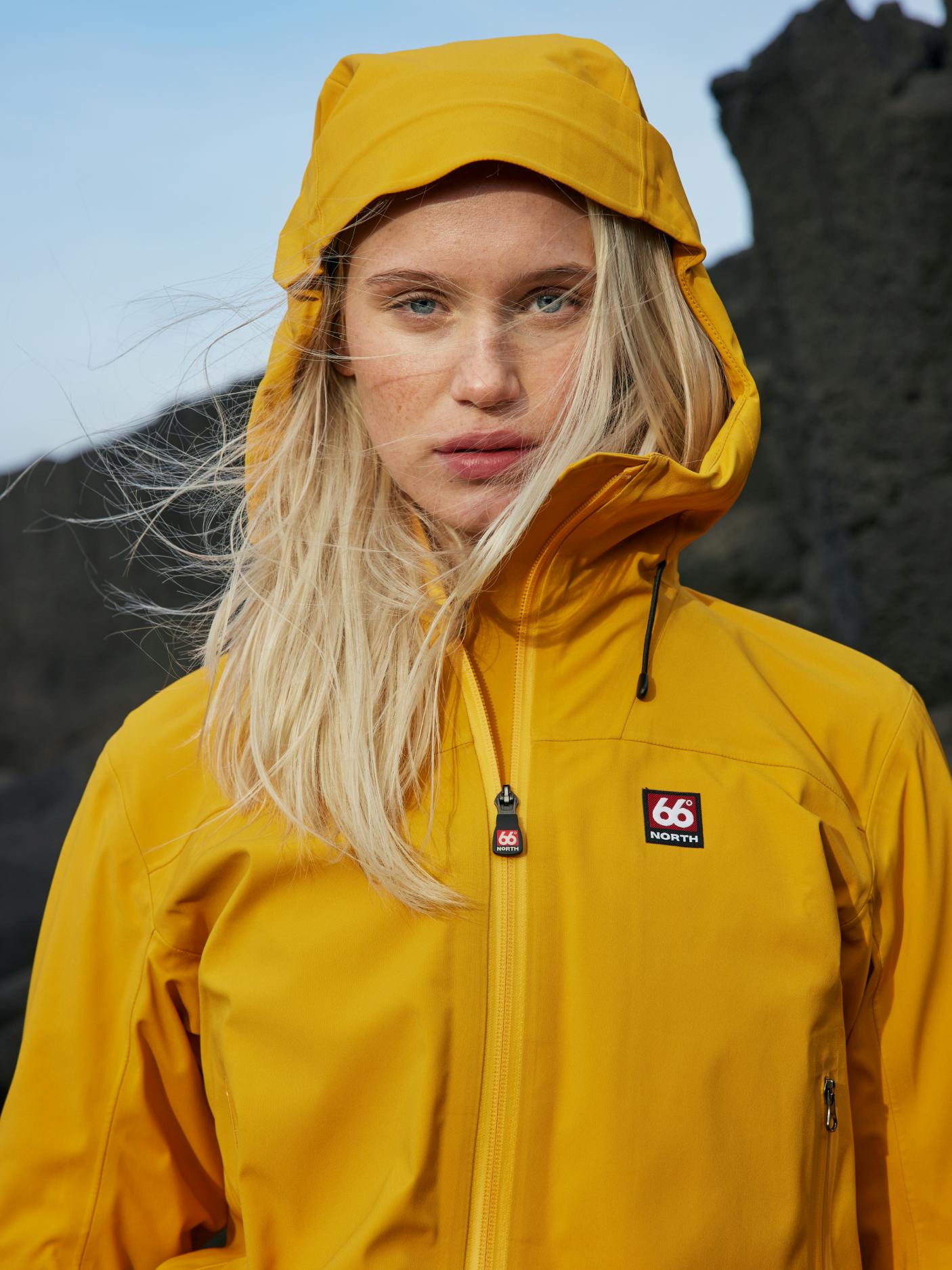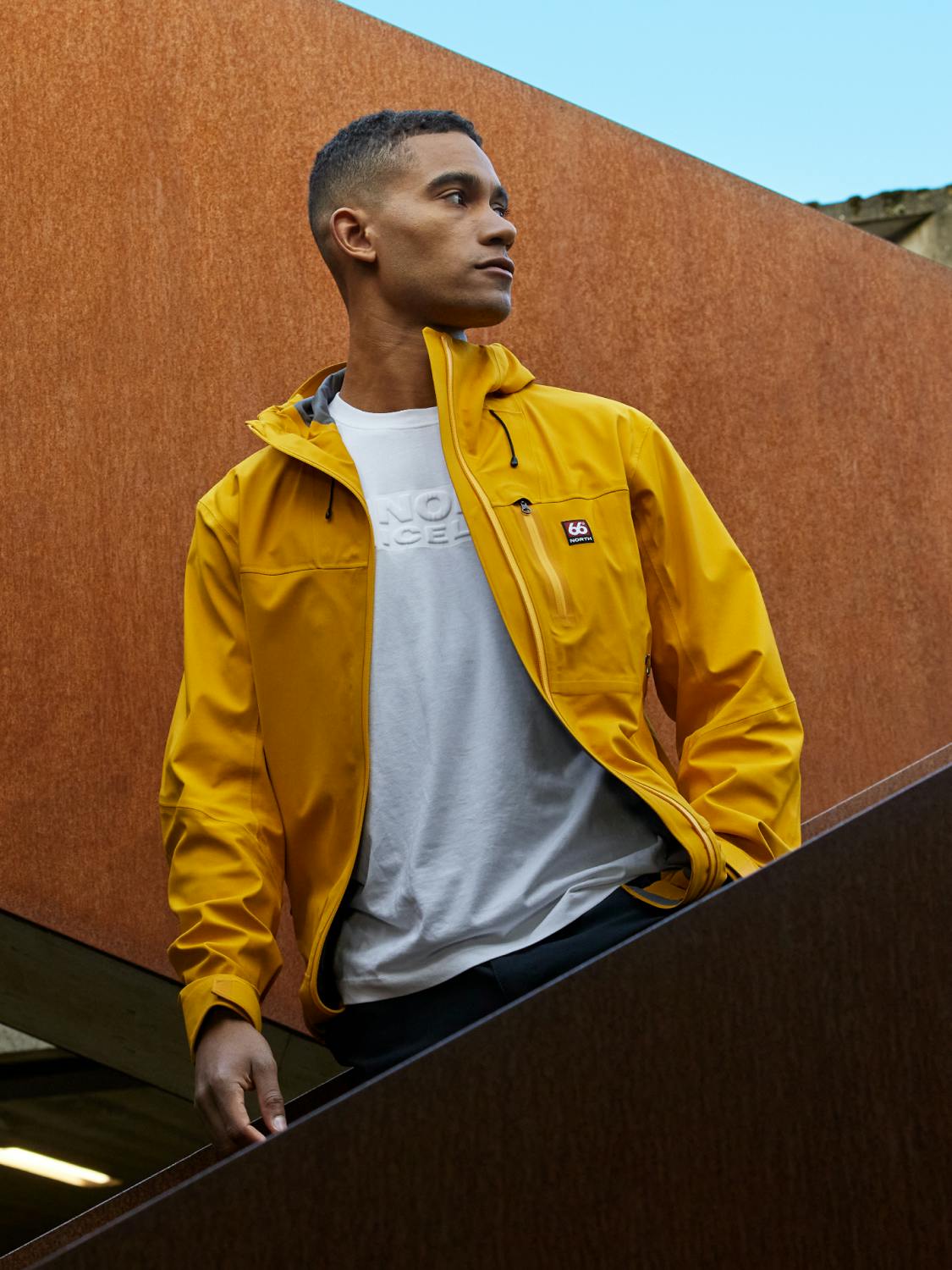 What we mean when talk about water resistance
66North organizes the water-resistant clothing we make into three categories: water-resistant, highly water-resistant, and waterproof.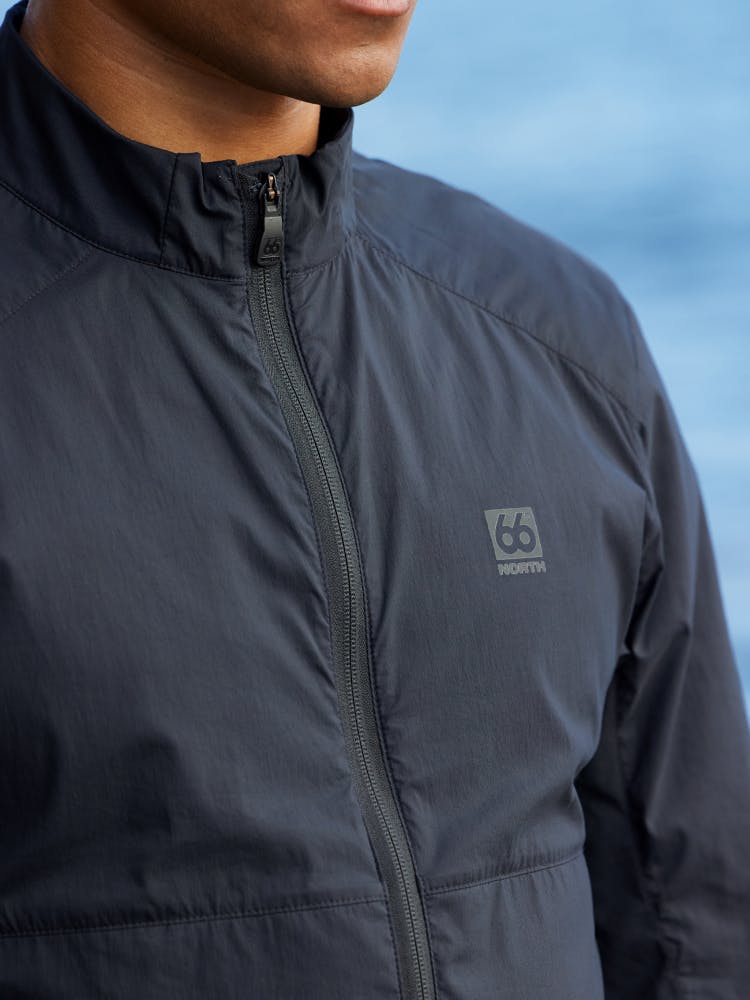 Water-resistant or water-repellent
Water-resistant or water-repellent garments are made from materials like merino wool, nylon, and polyester, but do not contain a waterproof membrane. Clothing in this category offers protection from the elements while retaining maximum comfort and breathability. Tindur Shearling and the Reykjavik hiking pants, for example, resist splashes and light rains.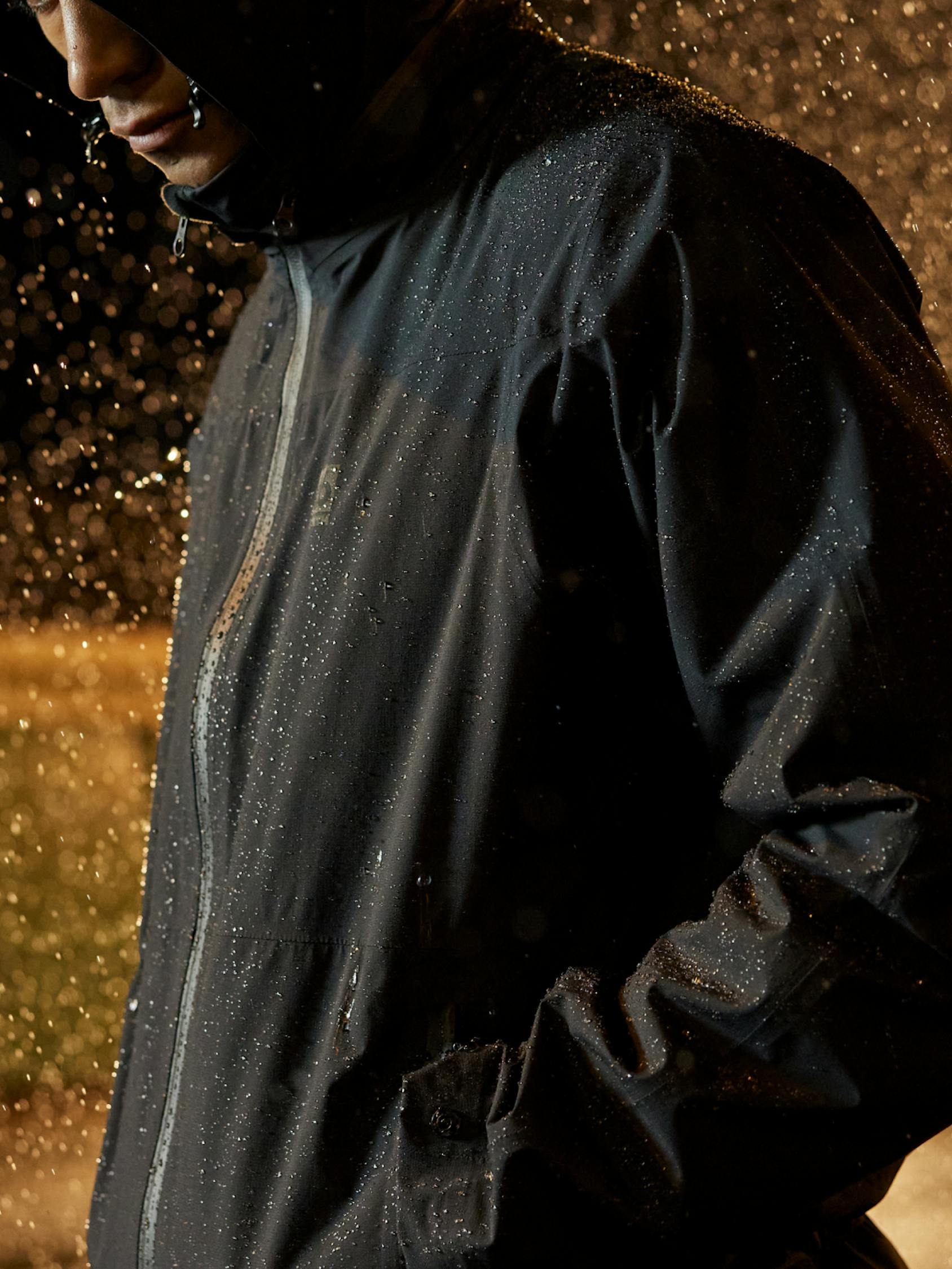 Waterproof garments are made from laminate fabrics like GORE-TEX and our proprietary layered fabrics. Clothing in this category provides maximum weather protection, with the trade-off of decreased agility. Breathability varies by the specific materials used. Drangajökull parka, for example, resist heavy rains and sustained exposure.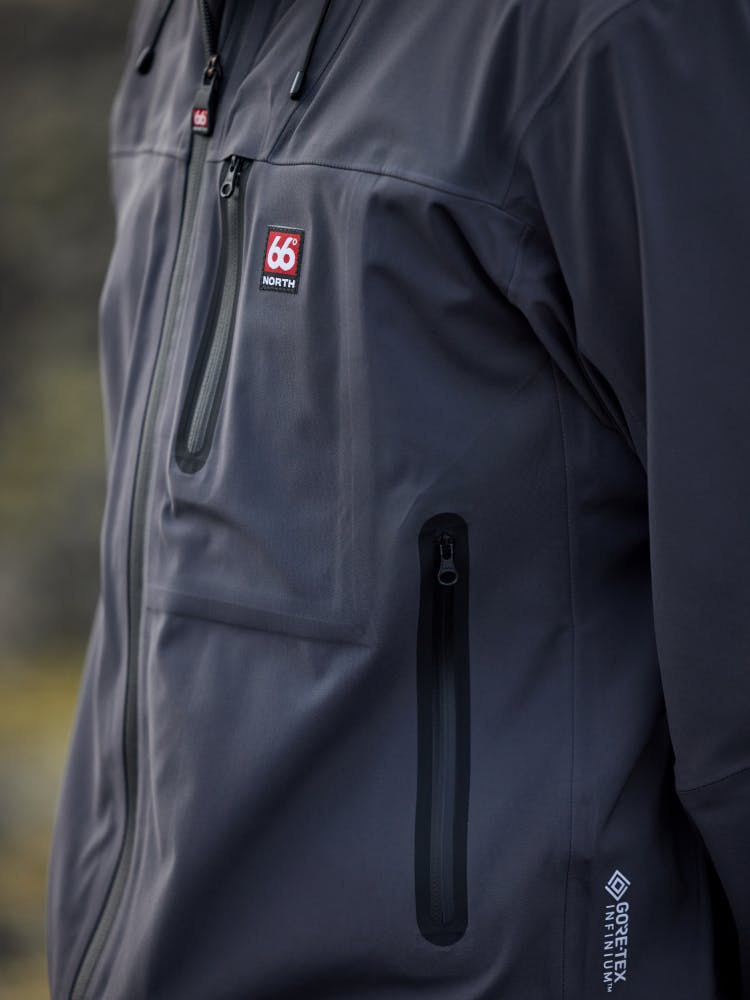 Highly water-resistant garments are made from GORE-TEX Infinium technology and , Polartec NeoShell. While not as water-resistant as traditional GORE-TEX, Infinium provides exceptional weather defense and exceptional breathability. Clothing in this category protects against both heavy showers and sweaty shirts. Urban users will likely find Infinium jackets suitable to their needs.
Finding the right level of water resistance for your needs
In inclement weather, the best gear is the gear at hand. Proper planning ensures that gear is the right fit for your needs.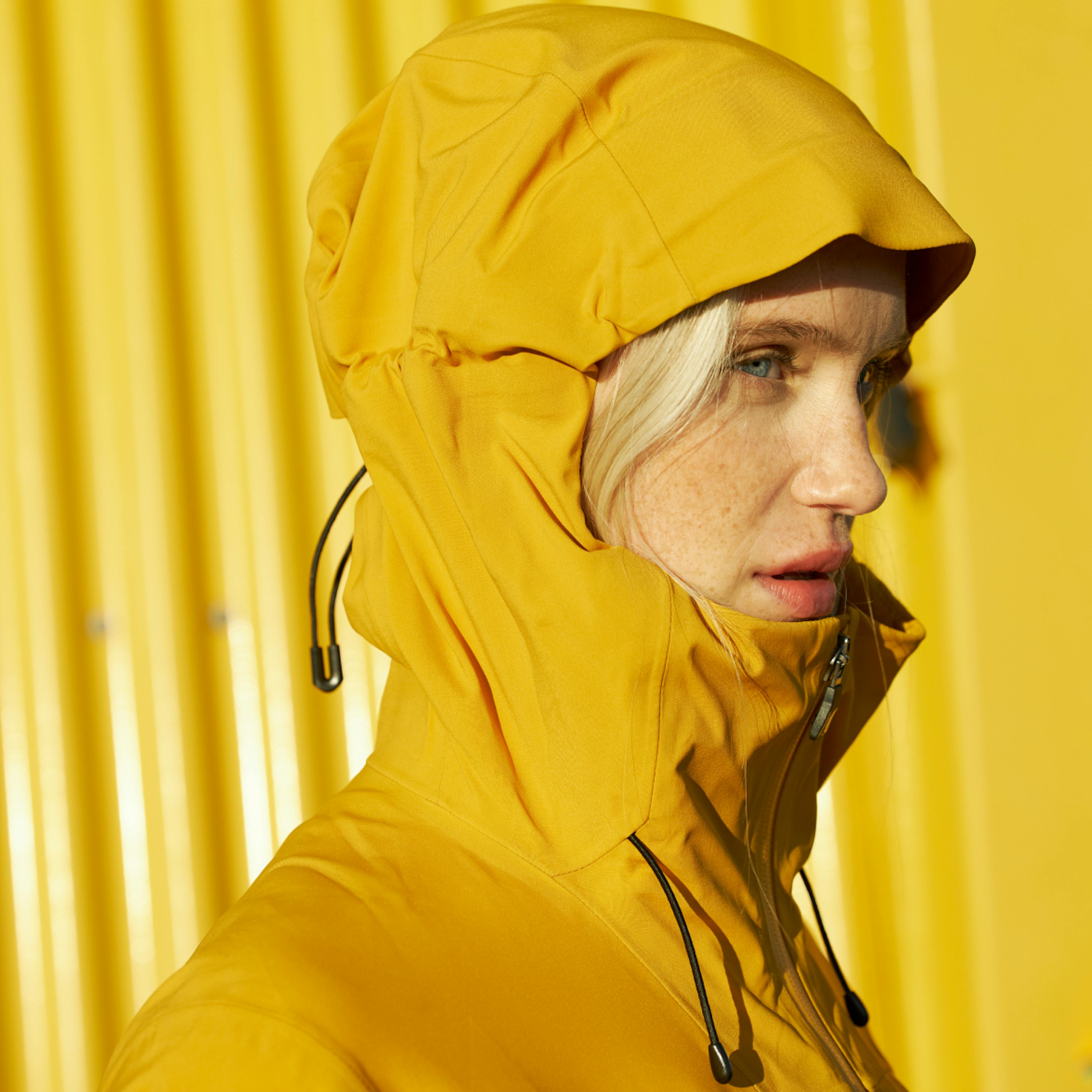 For those living in the city, a water-resistant or highly water-resistant garment like Skaftafell makes a compelling choice. These garments provide protection from all but the most punishing weather while maintaining a superior level of comfort and versatility. If a North Sea storm is between you and your appointment, a cab may be best.

For those whose love of the outdoors includes rainy days, a lighter waterproof garment like Snaefell is best. These garments provide substantial weather protection in an agile, breathable package. If you can imagine yourself hiking out of a summer downpour (or even running into one), give these a try.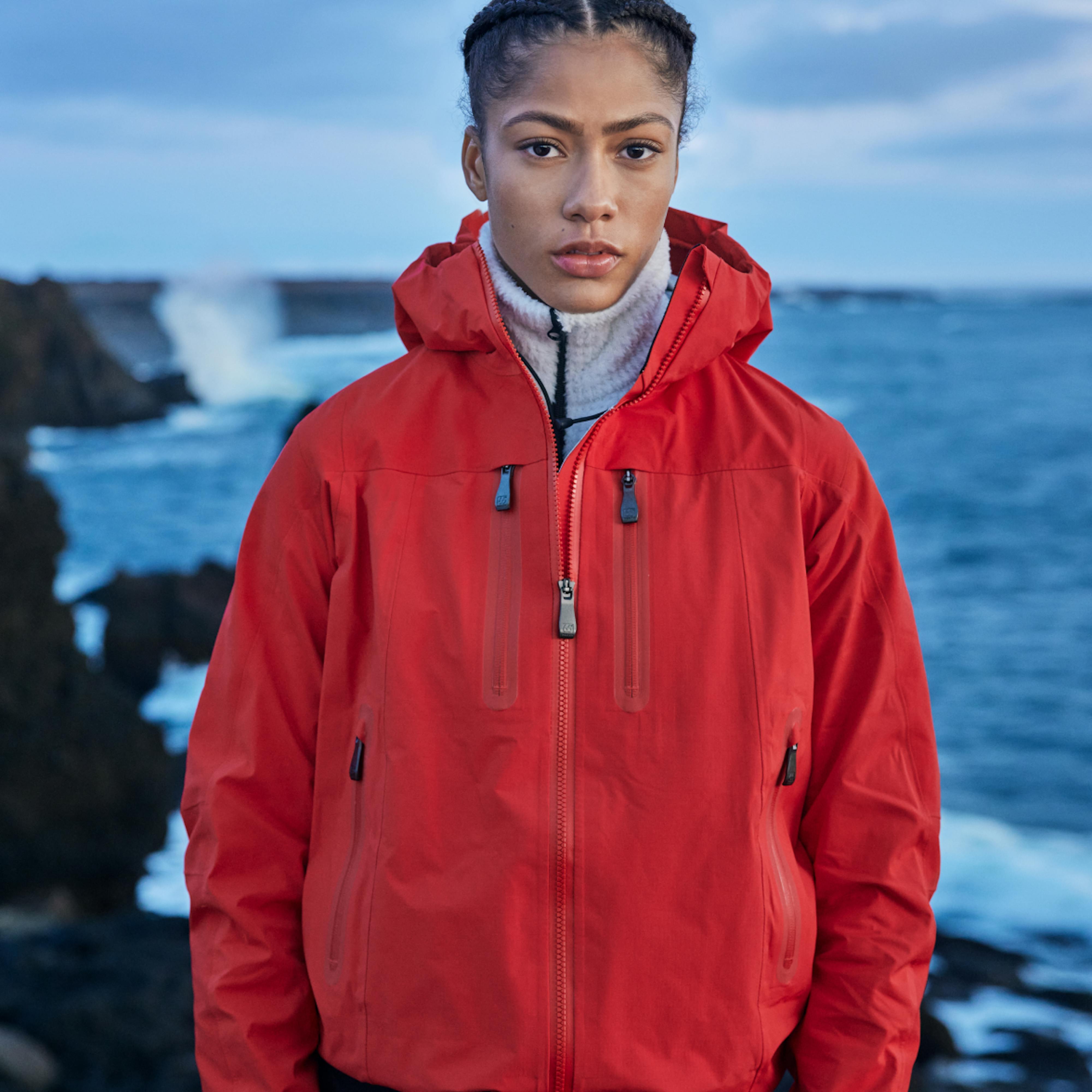 Finally, for those who pursue high-exposure mountain sports, a heavier waterproof garment like Hornstrandir is best. These garments offer superlative protection and surprising comfort. However, they are stiffer, bulkier, and less forgiving than their cousins. If supremacy is the only option, this is your option.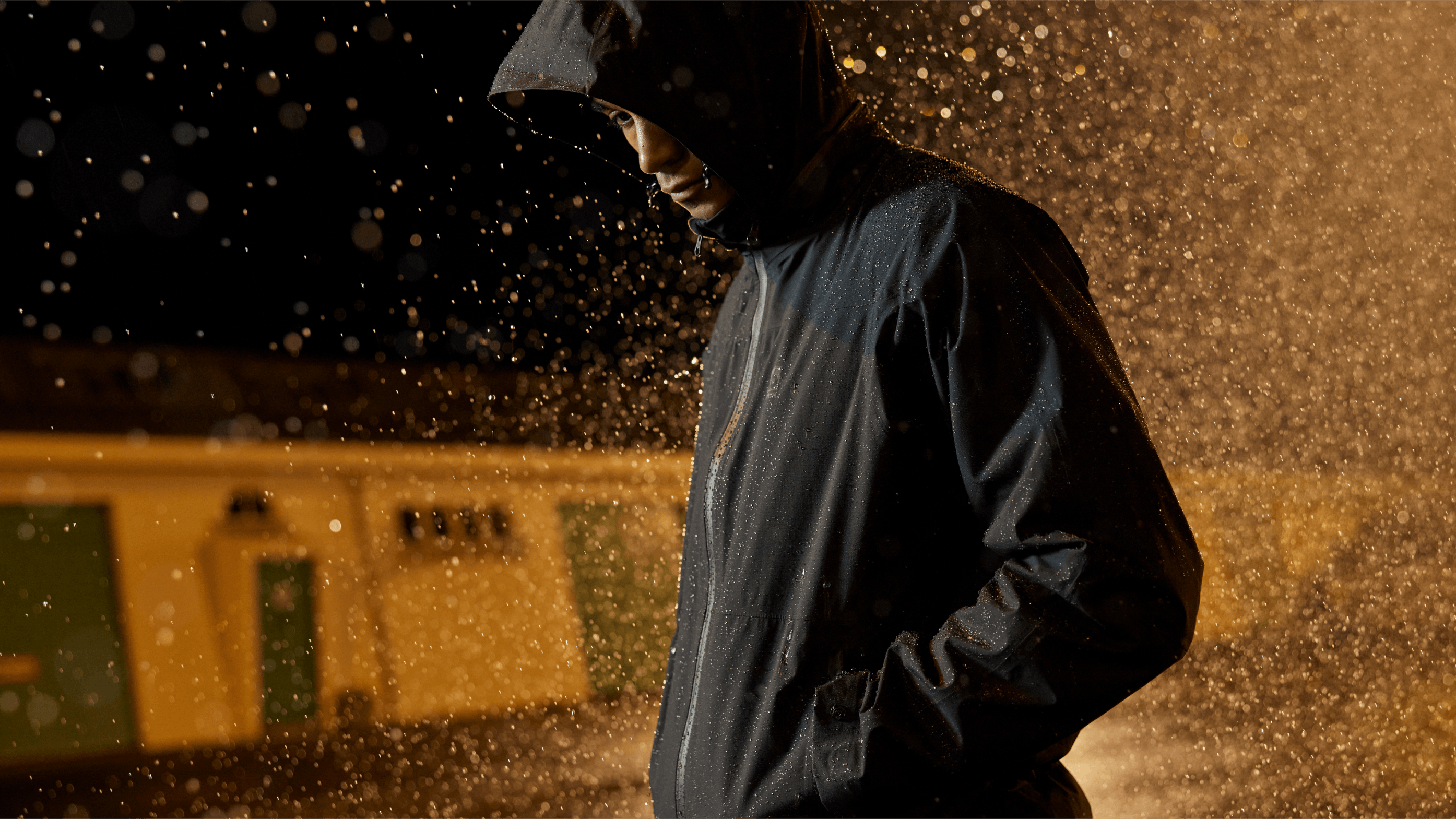 How to evaluate water resistance
The body fabric used on a garment largely determines its water resistance.
Cotton is not naturally water-resistant. While a hooded sweatshirt may keep you warm in mist, wearing a standard cotton garment in a downpour will leave both you and it soaked.
Nylon and polyester are naturally water-resistant. These synthetic fabrics repel water to an extent, but perform best when coated with a Durable Water Repellent (DWR) coating. A DWR-coated synthetic garment will help you escape surprise showers, but will get saturated in heavy or prolonged rains.
Merino wool is also naturally water-resistant. It may seem counterintuitive, but merino fibers repel water thanks to two unique properties: an interlocking cellular structure and the presence of a waxy coating called Lanolin, that acts as an organic DWR.
Laminate fabrics like GORE-TEX and Polartec NeoShell are incredibly water-resistant by design. These fabrics utilize an outer layer (typically a DWR-coated synthetic) laminated to a microporous membrane. These membranes contain billions of micropores, each smaller than individual droplets of water. The result is a waterproof barrier. Though they can "wet out" after a few hours of exposure, with proper care, a membrane garment will keep you dry through torrential rains and can last decades.
A garment's water resistance is measured using a "hydrostatic head" test which models the quantity of water it can resist in a 24-hour period without soaking through. A rating above 5,000mm/24hr is considered "waterproof." Polartec NeoShell is rated at 10,000mm/24hr. GORE-TEX 3L is rated at over 28,000mm/24hr.
While the hydrostatic head test provides an important benchmark, most users will not experience conditions where the difference between a 10,000mm/24hr jacket and a 28,000mm/24hr jacket becomes material. We believe consistent, qualitative, experience-driven ratings help people find the products that best suit their needs.
Guide recommendations
Water resistance
---
Learn more
What technical qualities make our garments adapt to any conditions