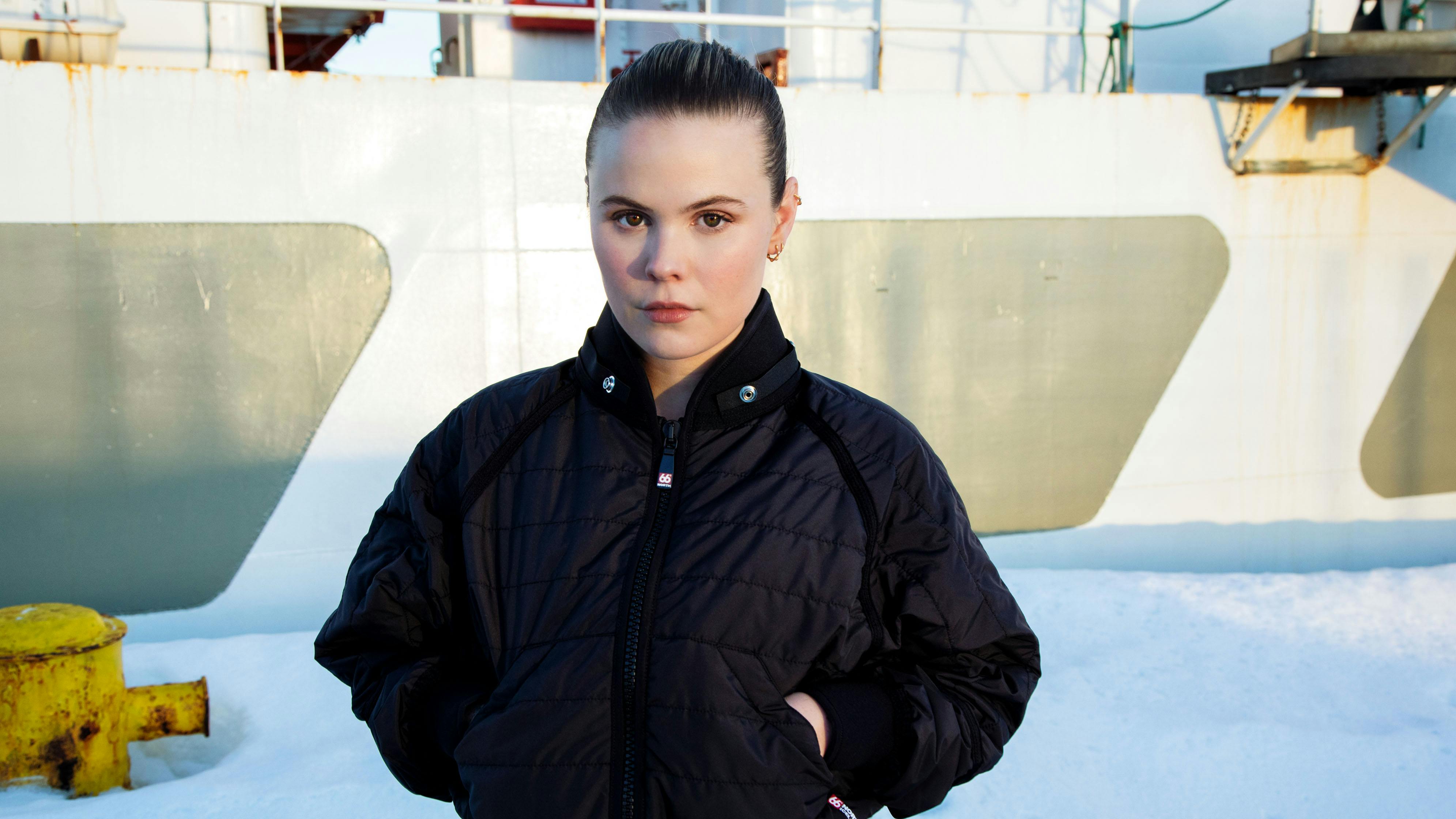 Flot
A sustainable capsule inspired by our archive of fisherman's clothing
66°North was founded nearly 100 years ago to protect its community from the harsh seas of the North Atlantic Ocean. Today, with a strong focus on clothing sustainability, 66°North's founding principle has grown to protecting the planet for the next 100 years. The Flot capsule takes inspiration from our original fisherman's clothing, based on an industrial 66°North buoyancy aid and a flotation overall. Featuring Seaqual fabric, a 100% recycled polyester yarn made from plastics on the ocean floor, this capsule brings together the past and the future of protection for 66°North.
With the original 66°North buoyancy garments as the main inspiration, the capsule has been named ´Flot´, the Icelandic word for float. Deconstructing the original jacket and overalls, the capsule is based on their inside insulation layer, with a quilted texture and lightweight feel. Flot is comprised of an overall, vest, shacket and bomber.
The Flot capsule unites the design roots of 66°North's industrial clothing with our focus to create sustainable and functional clothing fit for life at the edge of living.


---
Flot Overall
The Flot overall has significant heritage value as it's based on an old design from the archives of 66°North. The design of the overall is based on the insulation in an old buoyancy aid jacket produced by 66°North.
The Flot Overall is an insulated suit featuring quilted 100% recycled Seaqual fabric, fibers created from ocean waste. It has two large pockets, and a belt in the waist.





Featured in
NORÐUR story | The only way is forward.
"I've always been a fan of the outdoors, ever since I was very young. I'm from Þingeyri in the Icelandic Westfjords, so when I was growing up, there were no cinemas or anything like that. I was just constantly skiing, skating, or running around in the mountains - that's how it's been ever since."
Despite turning 79 years old this summer, Guðrún Sveina says she doesn't feel old at all - a testament to her regular outdoor activities and consistent exercise routine that have kept her in good health.
---
Flot Bomber jacket
Light bomber that is insulated with recycled fibers recovered from ocean waste. The design of the bomber is based on the inside of an industrial floating overall from our archive, hence the name "Flot".