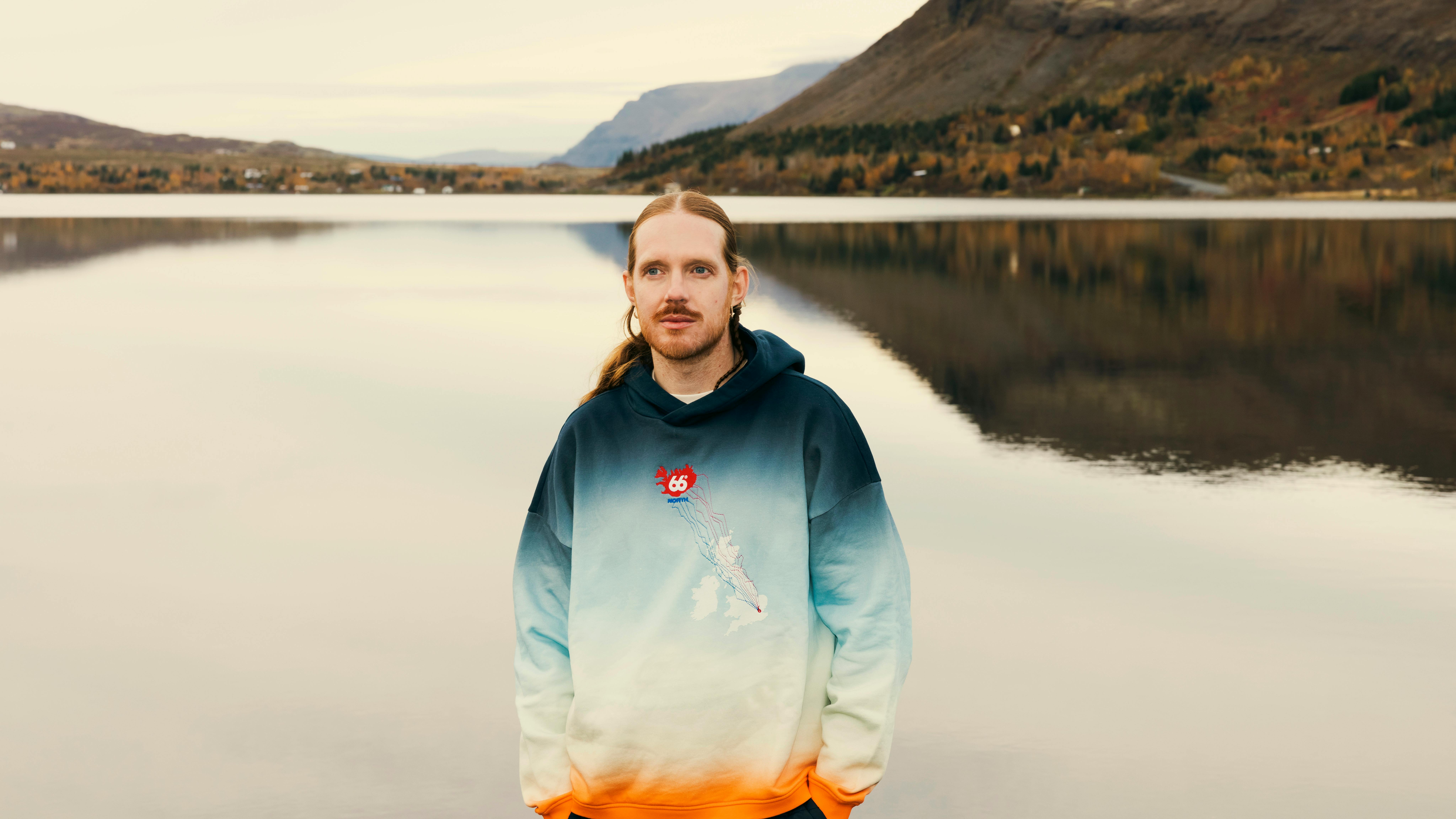 Swan Collection
66°North x James Merry
James Merry is a visual artist from the UK, now based in Iceland. He is primarily known for his hand embroidery, metalwork and mask-making, and has collaborated with institutions such as the V&A, Gucci, The Royal School of Needlework, Iris van Herpen, Tim Walker and Tilda Swinton.
Islands Connected by Thread
The embroidery artist James Merry is dropping his second collection in collaboration with 66°North this week.
"At the start of our collaboration, when I heard that 66°North were opening a flagship store in London, I had an idea to design something specifically to celebrate this new UK location. I started thinking about connections between Britain and Iceland in the natural world, and immediately thought of migratory birds that fly back and forth between the two countries every year."
"In the spring, whooper swans start their journey from the UK to Iceland, setting off to spend summers on Icelandic lakes and marshland to breed and raise their young–before returning back to the UK in the autumn, just as the Icelandic winter is descending. Some years ago, I found an image which illustrated this beautifully: a map from a scientific paper which showed the exact migration paths of these swans, each bird having been fitted with a GPS tracking collar."
"As an embroidery artist, these lines back and forth immediately looked like threads to me, and I always thought how poetic it would be to embroider these bird-paths–like strings connecting the two islands. This migration route spoke to me personally since I am originally from the UK and now live in Iceland. It is a journey I was often taking myself, back and forth, around the same time of year as the swans. "
"After researching the GPS data, I found out that it was made by scientists from the same rural area of the UK where I grew up, which was a really great coincidence. On the back of the T-shirt and hoodie, I have incorporated a lot of this GPS data - as well as some imaginary swan beak symbols, as a nod to the ancient english tradition of "swan upping" on mute swans in the Thames. "
"The different colour gradients on the hoodie and T-shirt are inspired by the dawn and dusk sky in Iceland - the time of day when the swans often begin or end their journeys."

I always thought how poetic it would be to embroider these bird-paths–like strings connecting the two islands



66°North x James Merry
Swan collection