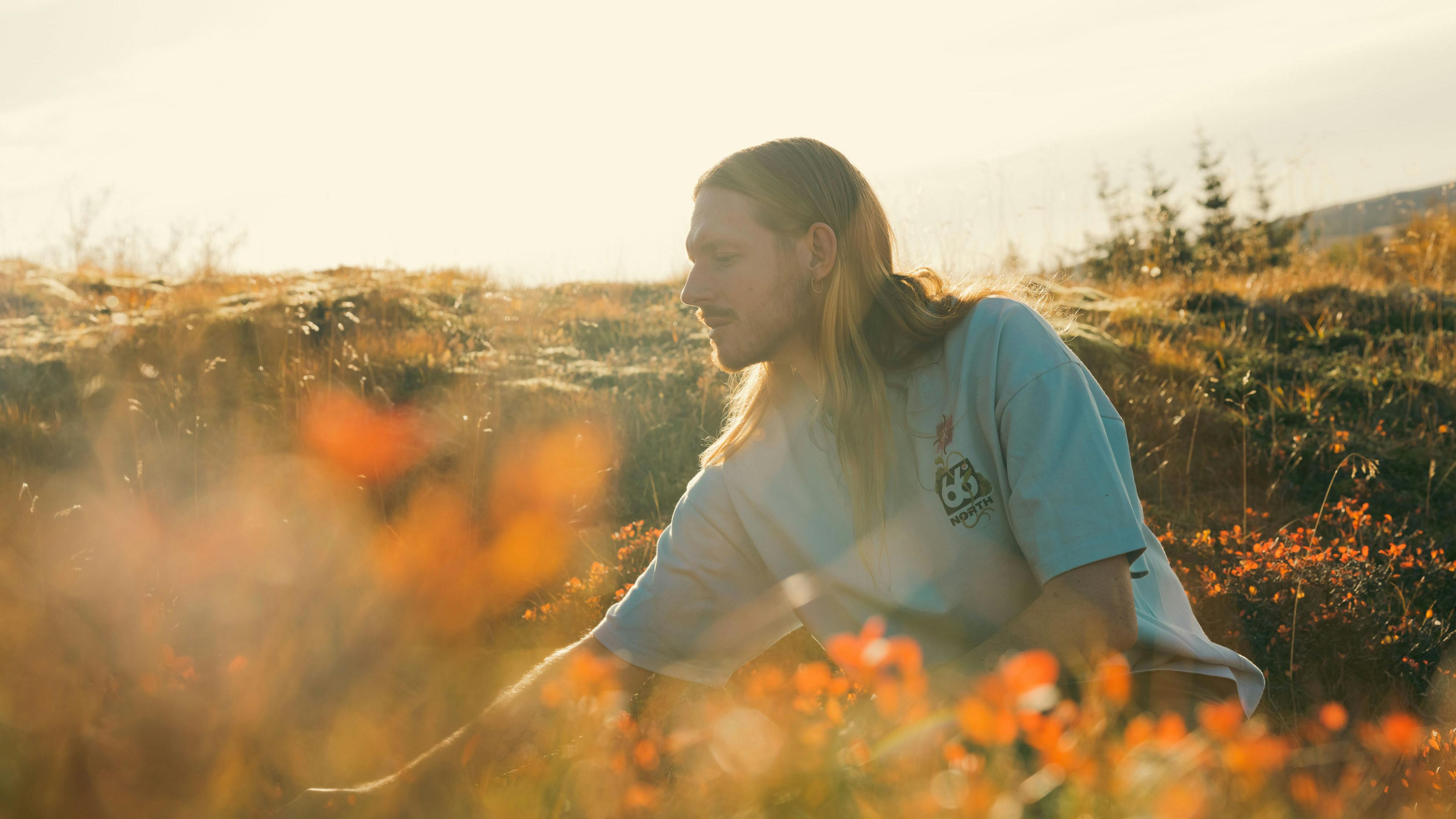 Eyrarrós
66°North x James Merry
James Merry is a visual artist from the UK, now based in Iceland. He is primarily known for his hand embroidery, metalwork and mask-making, and has collaborated with institutions such as the V&A, Gucci, The Royal School of Needlework, Iris van Herpen, Tim Walker and Tilda Swinton.
Tenacious and Delicate
James Merry is a hand embroidery artist, originally from Gloucestershire but based in Iceland since 2009. He lives and works from a small cabin on a small lake fifteen minutes outside of Reykjavik. Over the last few years, Merry has garnered something of a cult-like following for his hand embroidered vintage sports tees and sweatshirts.
"When I started my series of embroidered floral sportswear some years ago, I made a promise to myself that if I ever did an official collaboration I would want it to be with 66° North. Living in Iceland for a decade, I have often relied on the quality and durability of their garments–and since the majority of my designs are inspired by Icelandic flora and fungi, I could not imagine doing this with anyone else. So I am thrilled to make this dream a reality and release these embroidered flowers into the wild, with a brand that I have admired and worn for many years." 
The flower featured in this design is one of my favorite wildflowers found in Iceland: the Eyrarrós.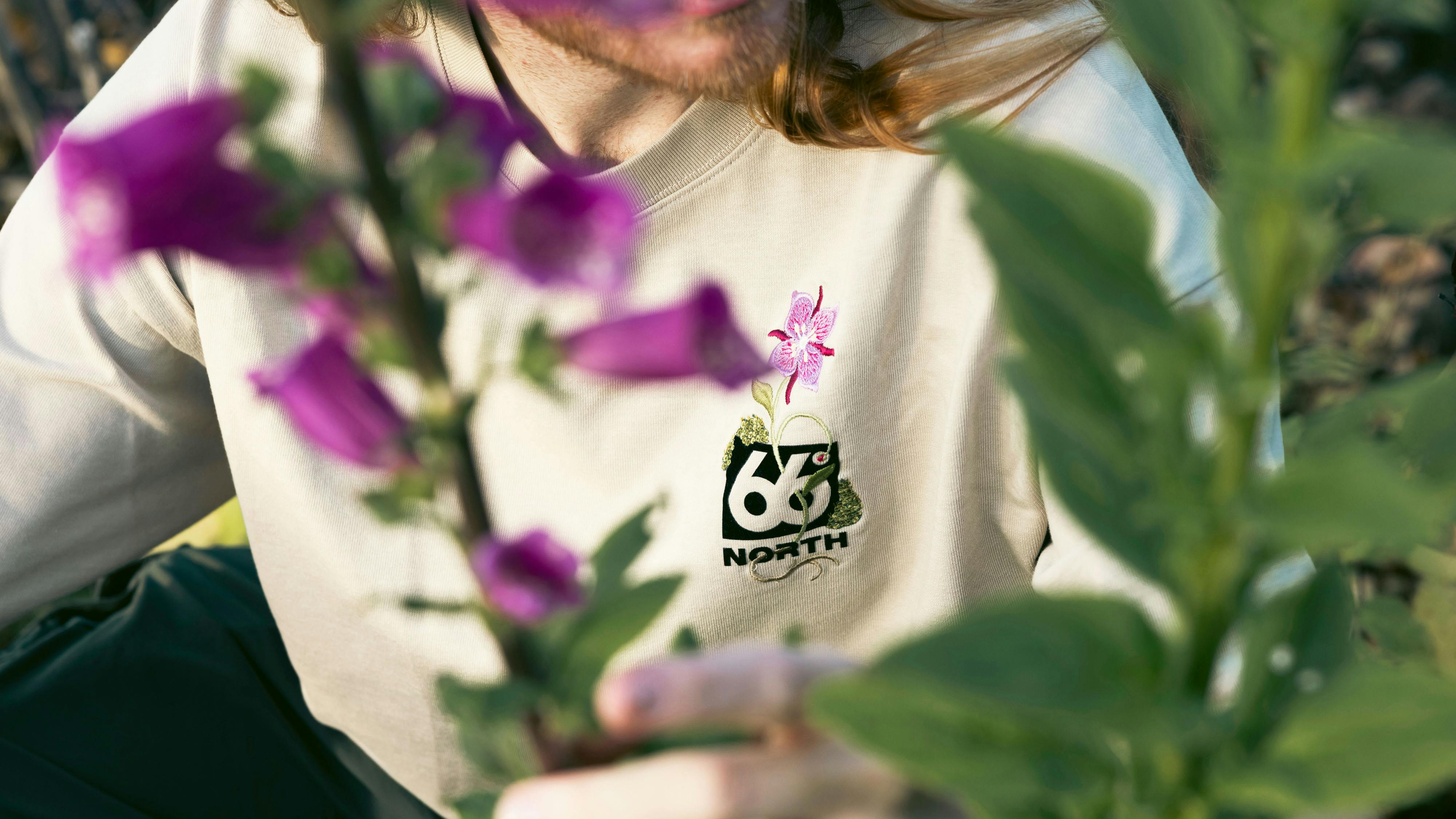 Inspired by Icelandic Fauna
Merry's deep affinity with Iceland and its native fauna and ornithology are the inspiration behind the capsule collection, which is divided into two drops. The first drop, featuring an embroidery of an Eyrarrós, a flower native to Iceland, includes three t-shirt designs in organic cotton, as well as a limited edition fleece and balaclava made using recycled polyester. The pieces will launch exclusively in 66° North Stores and online on November 16th.
"The flower featured in this design is one of my favourite wildflowers found in Iceland: the Eyrarrós (chamerion latifolium). When encountered in the wild it has such a striking appearance in contrast to the sparse gravelly terrain where it often grows. Beside the inherent beauty of the flower itself, it exemplifies so much of what I love about Icelandic nature - being both tenacious and delicate at the same time."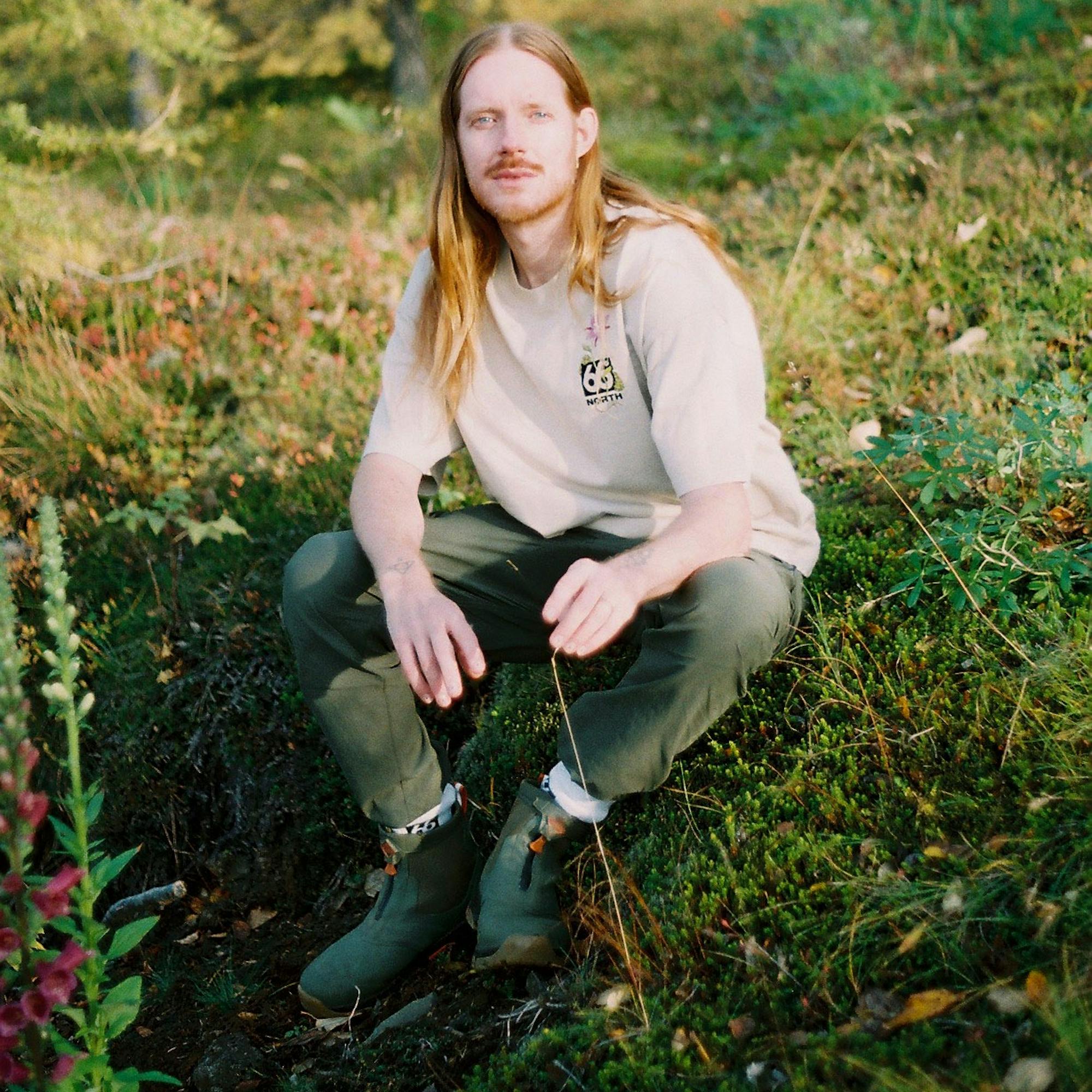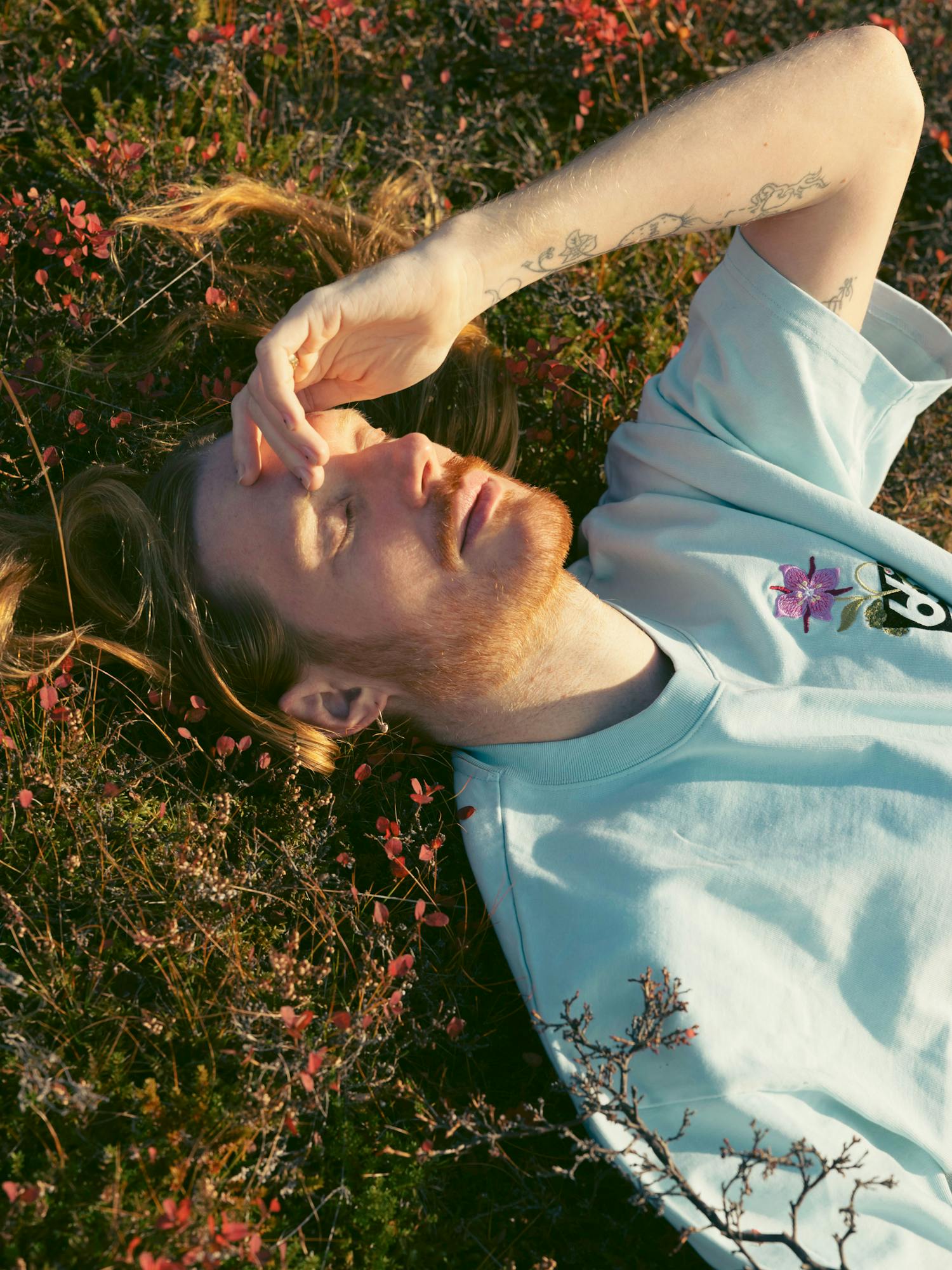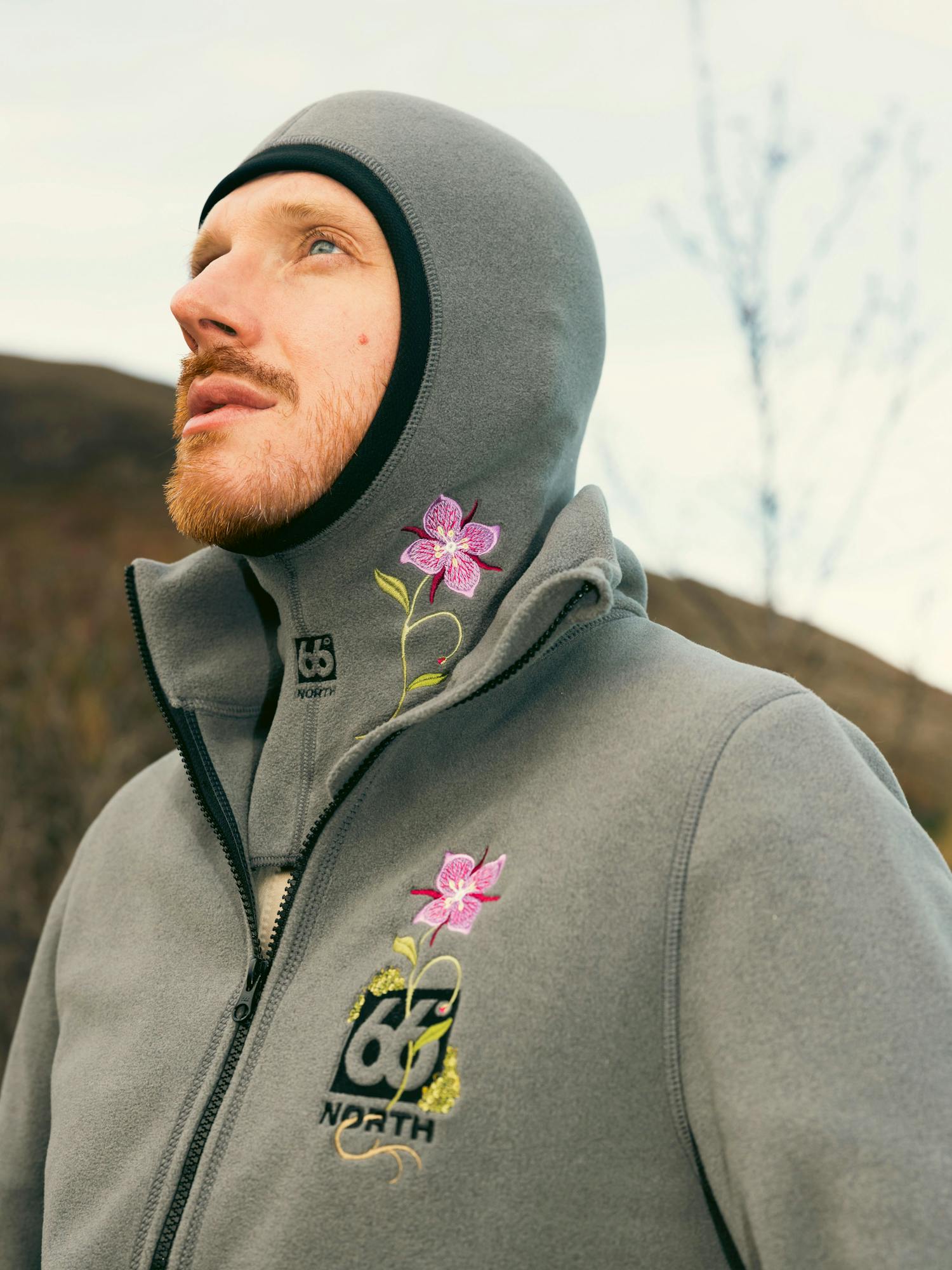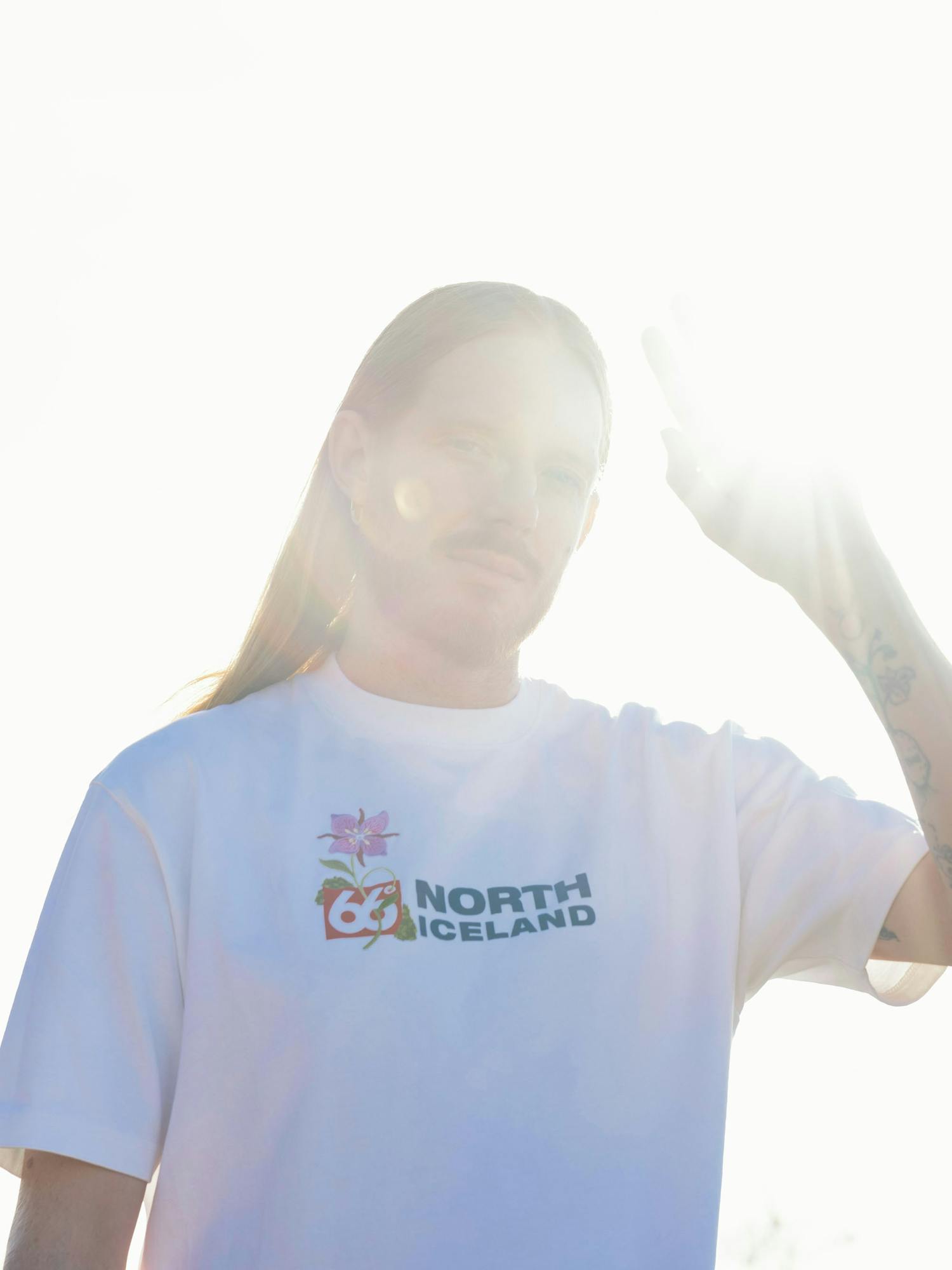 66°North x James Merry
Eyrarrós collection