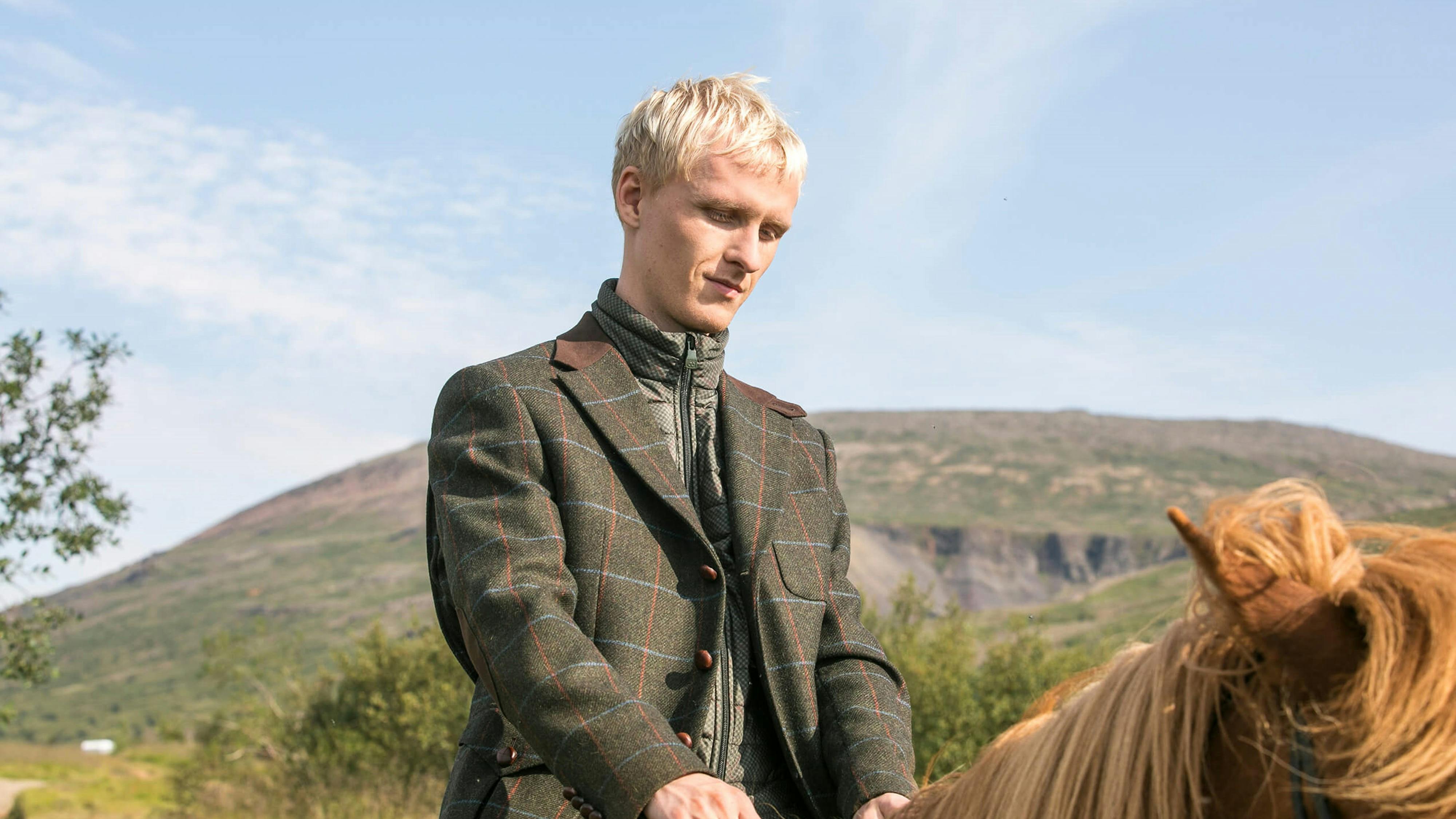 Kormakur & Skjoldur
The collaboration
Our collaboration with Kormákur & Skjöldur is inspired by the Icelandic horse, which has been a loyal friend and main mode of transportation throughout the centuries and an inseparable part of our culture and history. This lifestyle riding line pays homage to the rich, Icelandic riding heritage and focuses on functionality and comfort without making sacrifices in regards to a timeless style. The collaboration features a remake of the Oxi Primaloft Jacket, where the characteristics of classic tweed fabric are combined with modern-day insulation material.

Kormákur & Skjöldur
What started in 1996 as a small shop selling second-hand men's fashion has now become one of the most popular and best-known menswear brands in Iceland.Kormákur & Skjöldur was founded by two friends, a drummer and a chef, who initially just wanted to make enough money to take their girlfriends out on new years eve. In 2010 K&S started producing a line of clothes in collaboration with talented designers. From the beginning, the shop has been frequented by the bohemians and artists of Iceland and through the years the Kormákur & Skjöldur brand has become synonymous with quirky style, yet timeless fashion and quality. Today those two friends have become something of a national institution and the brand is one of the most established and best-known labels in Iceland.

You eventually become great friends with the horses you train

The Icelandic Horse
The Icelandic horse has been an inseparable part of the Icelandic culture and history.The Icelandic horse is a unique breed of smallish horses that came to Iceland with the first settlers from Norway 1100 years ago. Archeological digs in Europe have revealed that it is descended from an ancient breed of horses that is now extinct outside of Iceland, where it has been preserved in isolation.The Icelandic, as it is commonly referred to, is known for being sure-footed and able to cross rough terrain. It displays two gaits in addition to the typical walk, trot, and canter/gallop commonly displayed by other breeds. The first additional gait is a four-beat lateral ambling gait called tölt.
Steinunn Arinbjarnardottir has been around horses her whole life, in fact, she can't really remember life without them. Her interest began at a very young age when her mother introduced her to the sport. Her summers were usually occupied by junior tournaments and taming, but nowadays, most of her time is dedicated to pursuing her acting career. Despite a busy schedule, she always manages to find time to go ride.
---
Oxi Primaloft Jacket
Combining the outdoor protection of 66°North and the equestrian sensibilities of Kormákur & Skjöldur, the Öxi jacket offers the ideal protection for the discerning rider out for a long ride on a nippy evening.