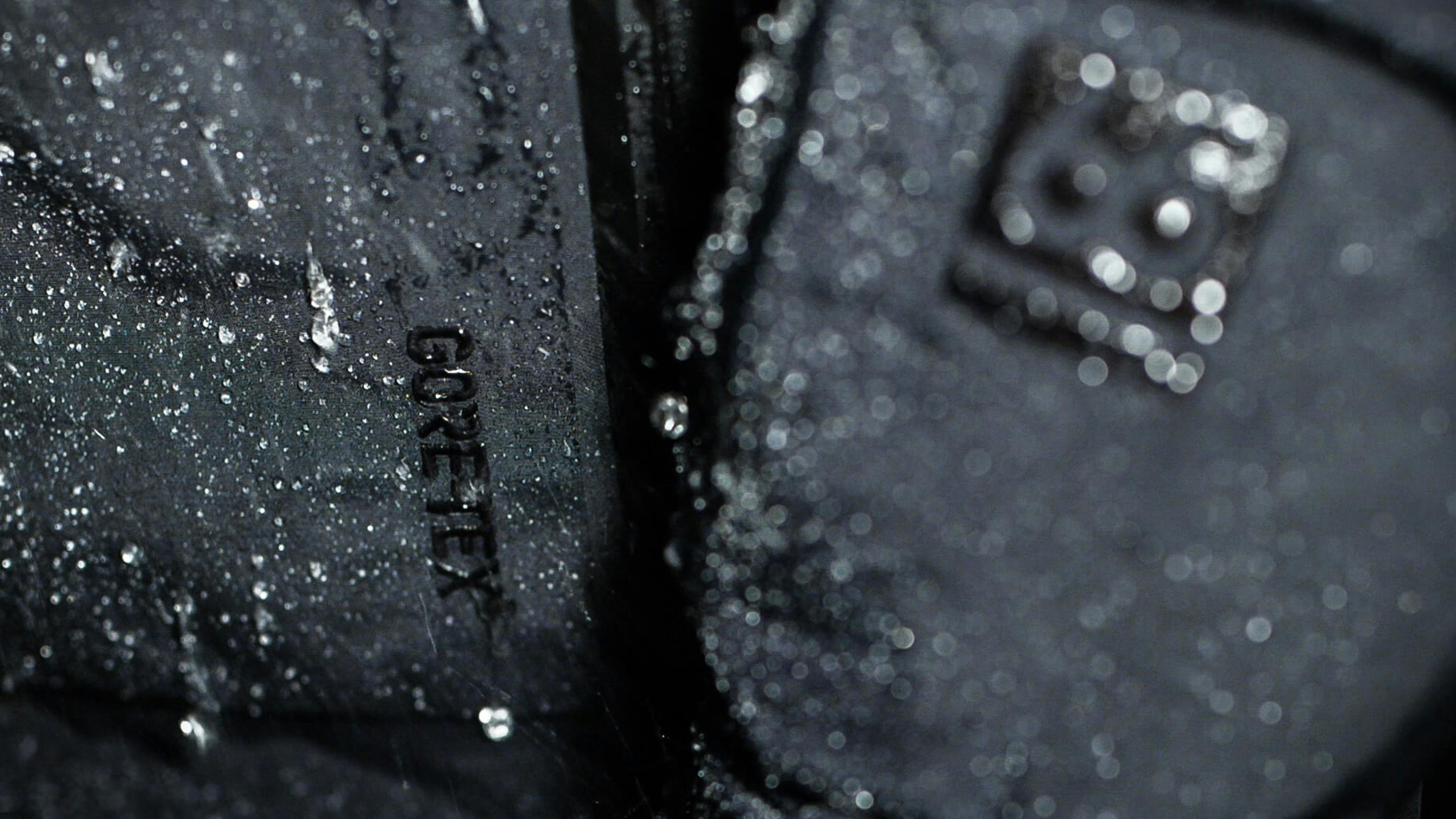 66°North & GORE-TEX
In 1926, 66°North started producing protective clothing for fishermen braving the challenging elements of the North Atlantic ocean.
Today the company makes functional clothing without compromise for all kinds of outdoor activity with a strong reference to its fishermen and workwear heritage.
To keep delivering the highest quality of outdoor clothing, 66°North has collaborated with GORE-TEX to produce enduring products that maximize protection and comfort for the wearer through three key properties:
Waterproof, Windproof & Breathable.
---

Waterproof
Wet fabrics rob your body of warmth. GORE-TEX fabrics are durably waterproof, allowing you to stay dry and enjoy your activity in comfort.
What does it mean?
We believe waterproof products shouldn't leak - and, what is more, that this quality is retained over the entire lifetime of the product. The durability of waterproofness is really what sets GORE-TEX products apart. GORE-TEX fabrics withstand water-entry pressures encountered during severe weather and in demanding applications. However, a product's waterproof protection depends on more than just the fabric. That's why all new GORE-TEX product prototypes from our manufacturing partners are put through a battery of tests in our labs. Only if they meet our strict weatherproof performance standards are they approved for production in a Gore certified factory.
Why is it important?
Wet fabrics conduct heat 3 times faster than dry clothes, robbing your body of warmth. By keeping water out, our durably waterproof clothing system prevents this heat loss. As a result, you stay dry and comfortable, even during extended use, and in harsh conditions.
---

Windproof
Windproof outerwear preserves your microclimate and keeps you comfortable.
What does it mean?
Although textiles like microfibers, closely woven fabrics, and many fleece materials are often considered windproof, even light winds can penetrate most of these fabrics, making you feel chilled and uncomfortable. In technical terms, a fabric can only be considered truly windproof if its air permeability is 1.0 cfm (volume of air that passes through one square foot of fabric in one minute) or less. All GORE-TEX products meet or exceed this standard.
Why is it important?
As cold wind blows through your clothes, it causes convective heat loss, robbing you of the warmth kept in the thin layer of air between you and your clothing. GORE-TEX fabrics prevent this windchill from happening by stopping the wind from passing through. The result – you preserve a comfortable microclimate inside your gear.


Breathable
GORE-TEX fabrics allow sweat to pass through and help reduce overheating and perspiration buildup.
What does it mean?
"Breathability" is one of the outdoor industry's most misunderstood terms. It is not, as many believe, about a fabric's ability to let air move through it, rather it refers to how well it lets your sweat escape in the form of moisture vapor. Our standards require that during heavy exertion our fabrics must breathe well enough to allow sweat to evaporate easily.
Why is it important?
When you're active, your skin removes excess heat via perspiration. To avoid uncomfortable sweat buildup, the GORE-TEX membrane allows the evaporating moisture to escape through the fabric. This breathability leads to more comfortable and drier skin, even during high exertion.
---

Tvioddi 3-in-1 Unisex Down Parka
A classic Parka that you can wear all year round. Made from durable, waterproof GORE-TEX® material the parka provides perfect protection and with the 3 in 1 function you will always feel comfortable regardless of the weather.

A version of our classic Esja rain coat made in high functional GORE-TEX® fabric. The coat is two layer and fully lined. All seams taped. Urban take on a traditional rain coat. Ideal garment for a rainy day in the city

GORE-TEX® take on a traditional rain coat. Elegant and stylish, long fitted coat in sleek design
Stylish and tailored jacket in 3 layer GORE-TEX®. Versatile and suitable for a wide range of activities as well as being a great city jacket

A versatile lightweight waterproof jacket suitable for a wide range of activities. MATERIAL: Shell: GORE-TEX® Paclite™. The jacket is windproof and has great breathability

A premium 3 in 1 jacket. Waterproof and windproof GORE-TEX® 3L shell jacket insulated a inner jacket that is quilted with Primaloft® Gold insulation. The inner jacket is removable and can be worn by it self. A great versatile city jacket that is adaptable to changing conditions