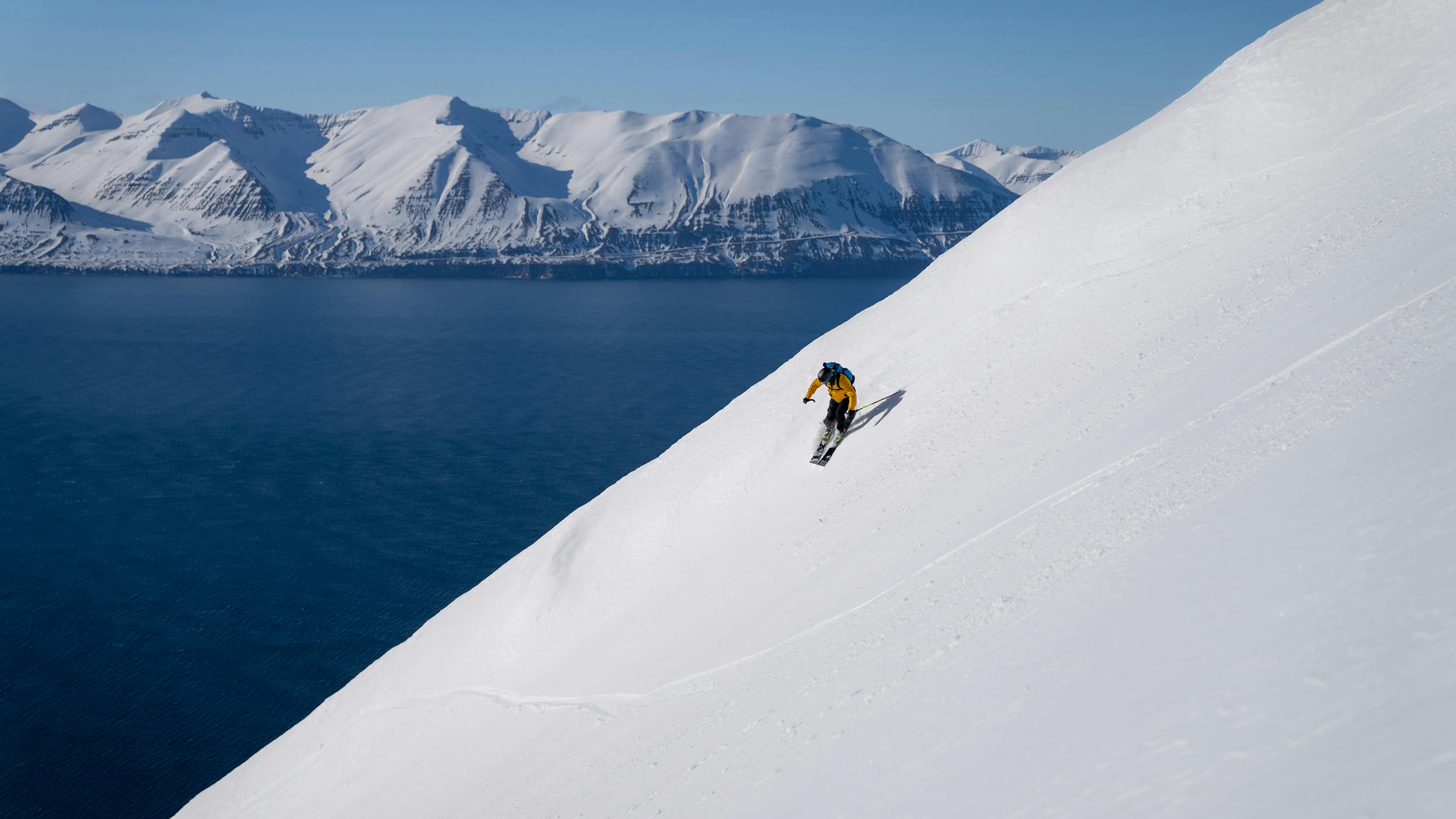 What to wear in Iceland
66° North Brand Ambassador Chris Burkard is an award-winning, self-taught photographer and artist whose images are punctuated by energized landscapes and moments of bliss, by adventure seeking and the lifestyle that ensues, by movement and intuitive light-working capabilities.
Chris Burkard
Hornstrandir 3L Gore-Tex jacket review
Featured shell
Hornstrandir Gore-Tex
Chris Burkard
What to wear in Iceland
What to wear in Iceland
Chris's recommendations
Chris Burkard
Top 5 in Iceland
Photographic places
Valahnúkamöl
Wild sea stacks surrounded by an angry sea that seems to always make for a rad picture.
Glymur
Easily one of the coolest waterfalls in Iceland that gives you a rare top-down perspective often hard to find.
Sandvík beach
One of the first places I saw waves in Iceland, a gem of a beach that feels rough and raw with black sand dunes
Krýsuvík
A colorful geothermal area in the Reykjanes peninsula that reminds me of the highlands.
Kerið Crater
A gorgeous lake filled crater is hidden in plane sight.
---
Restaurants
Brikk
Get the chicken sandwich, thank me later.
Hjá Höllu
Healthy spot with amazing smoothies & yogurt. Lots of vegetarian and vegan options in an area that can be hard to find healthy food.
Pallett
Low key stylish coffee shop that offers epic breakfast. Extra points for the killer interior and book selection.
GLÓ
Iceland's original health food restaurant and the one I always visit no matter what. The Mexico bowl is amazing, tortilla soup is to die for. Also, the vegan lasagna...
Coocoo's Nest
A relaxed brunch/lunch spot that has amazing omelets and breakfast burritos. Staff is cool. It can be tough to get a table.
Swim spots
Nauhólsvík Geothermal Beach
Consider yourself a local if you make it here. A great place to appreciate Iceland's sea swimming tradition and take a soak in a community hot spring.
Silfra crack
A once in a lifetime, must do experience for any iceland lover. I suggest the freediving option so you have more freedom of movement.
Hvammsvík hot springs
A once private hot spring that has recently been reopened to the public. The entire property feels incredibly special and it has one of the most stunning views of Hvalfjörðir I have seen.
Helgufoss
Don't come here looking for warm water. It's freezing but on a warm summer day this pool below the waterfall is amazing to soak in.
Guðlaug Baths
Hot spring tubs that sit within an arm's reach of breaking waves. The sound of the ocean while you soak is worth the trip alone.
---

Artists
Ólafur Arnalds
The music fits the landscape in the most perfect way. Listen while roaming in the highlands on a moody day.
Sandrayati Fay
Balinese-born, Icelandic living. This music is a breath of fresh air on a cold day.
Ragnar Axelson - RAX
If one artist's work can summarize Iceland's culture, people, and beauty, it is RAX. I could write volumes about the influence his work has had on me. If you get the opportunity - find his book or see his work in a gallery.
Ívar Pétur
Incredible DJ and all-around the amazing human being. This guy can light up a room. Check out his band also, FM Belfast.
Hugleikur Dagsson
Not much to say about Dagsson except the world needs more of his humor!