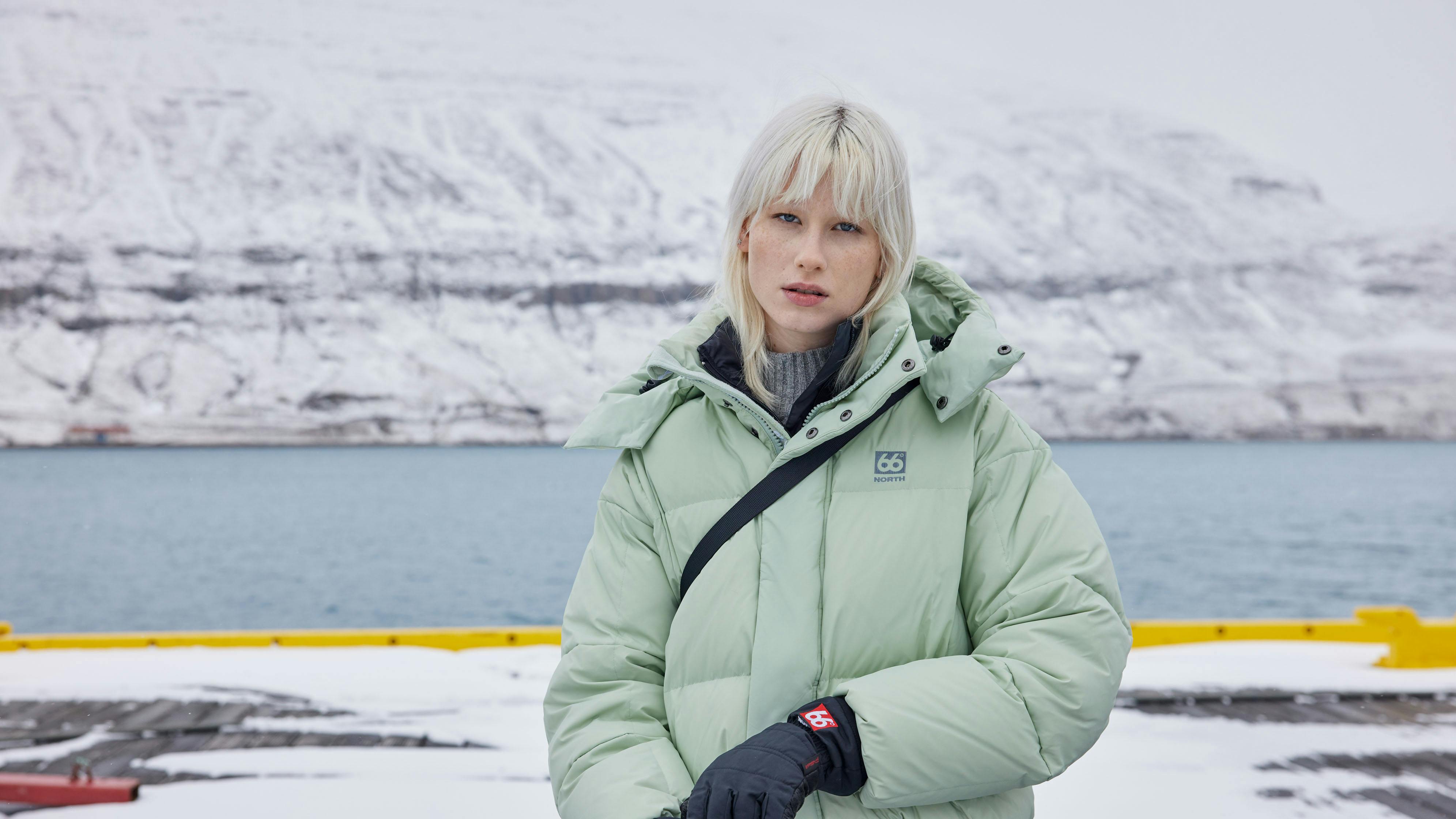 Made for the city. Perfect for the outdoors.
Dyngja is an everyday down jacket in a boxy, unisex fit. Inspired by a beloved vintage design, updated colors and materials make it perfect for the present.
Dyngja is a collection of high-quality 700 fill-power down garments that are extremely lightweight. The collection is inspired by classic 66°North down products originally designed in the early 2000s. The recycled down is reclaimed from used clothing and bedding, diverting waste from landfills and extending the lifecycle of the natural filling. Cleaning, sterilizing, and processing methods used for recycled down are nearly identical to the ones employed for virgin down, granting a final product with first-rate standards in cleanliness and performance. Dyngja garments are designed for daily city life, as well as the occasional outdoor adventures.
Insulation & Shell
700 fill-power down and extremely lightweight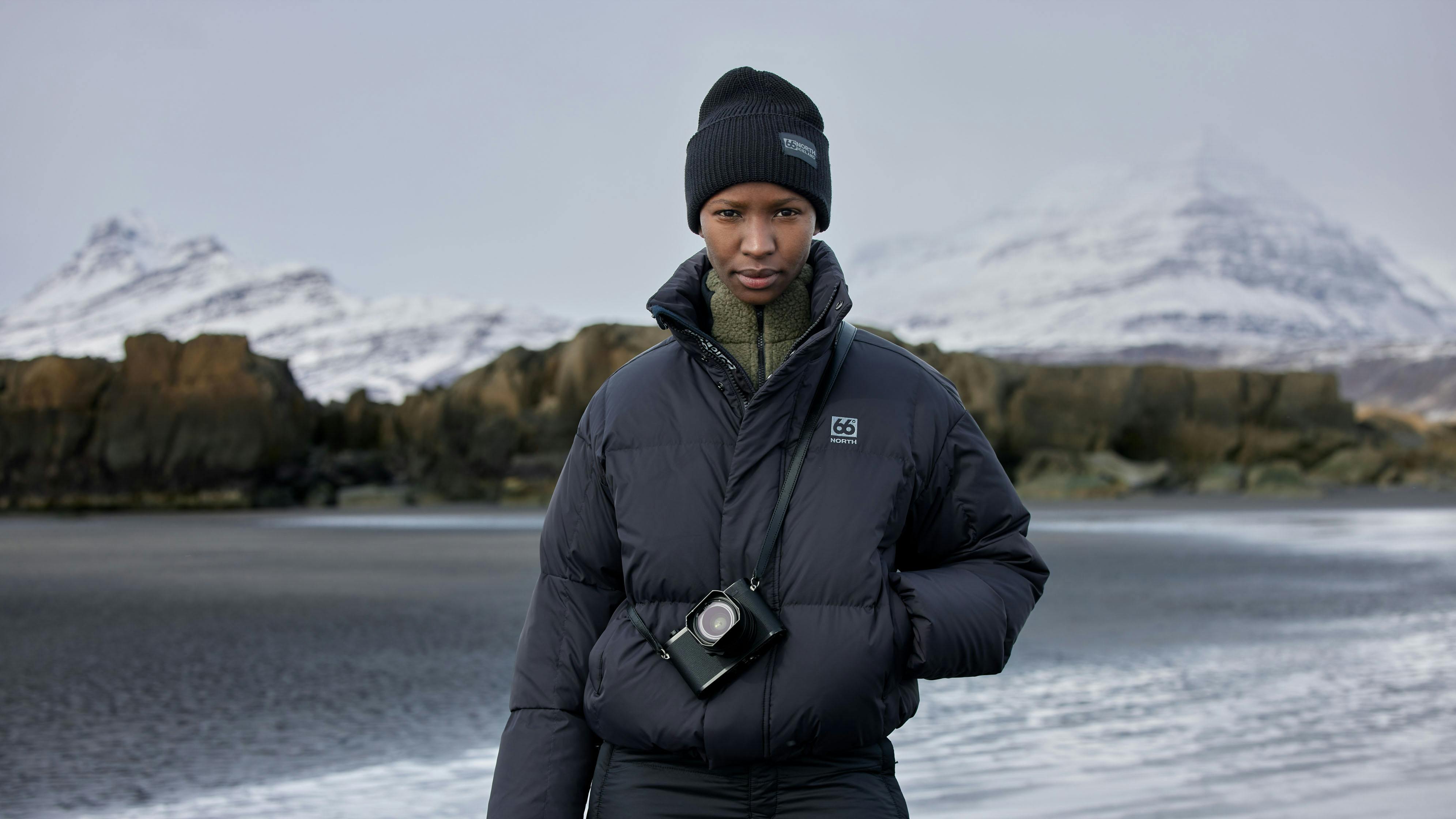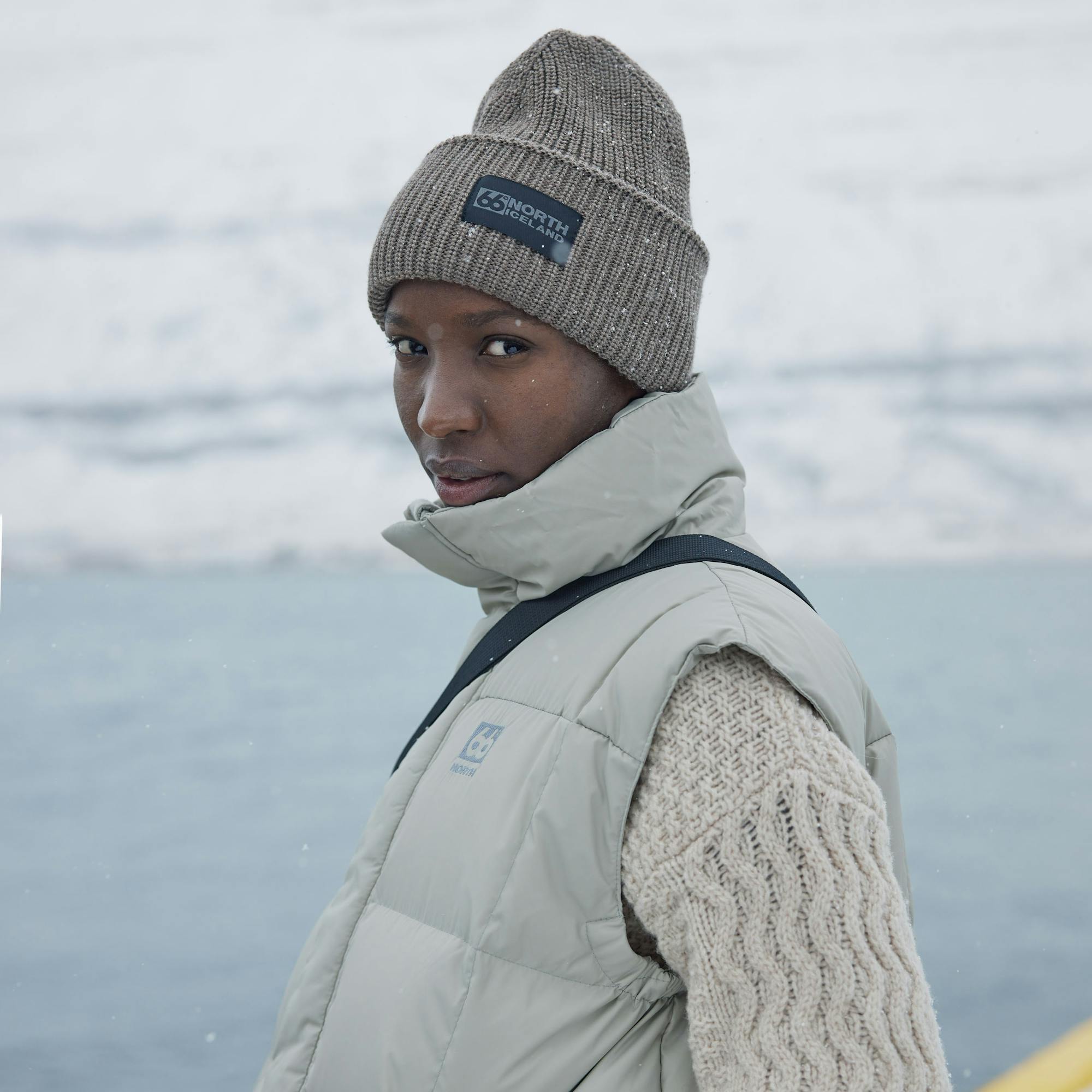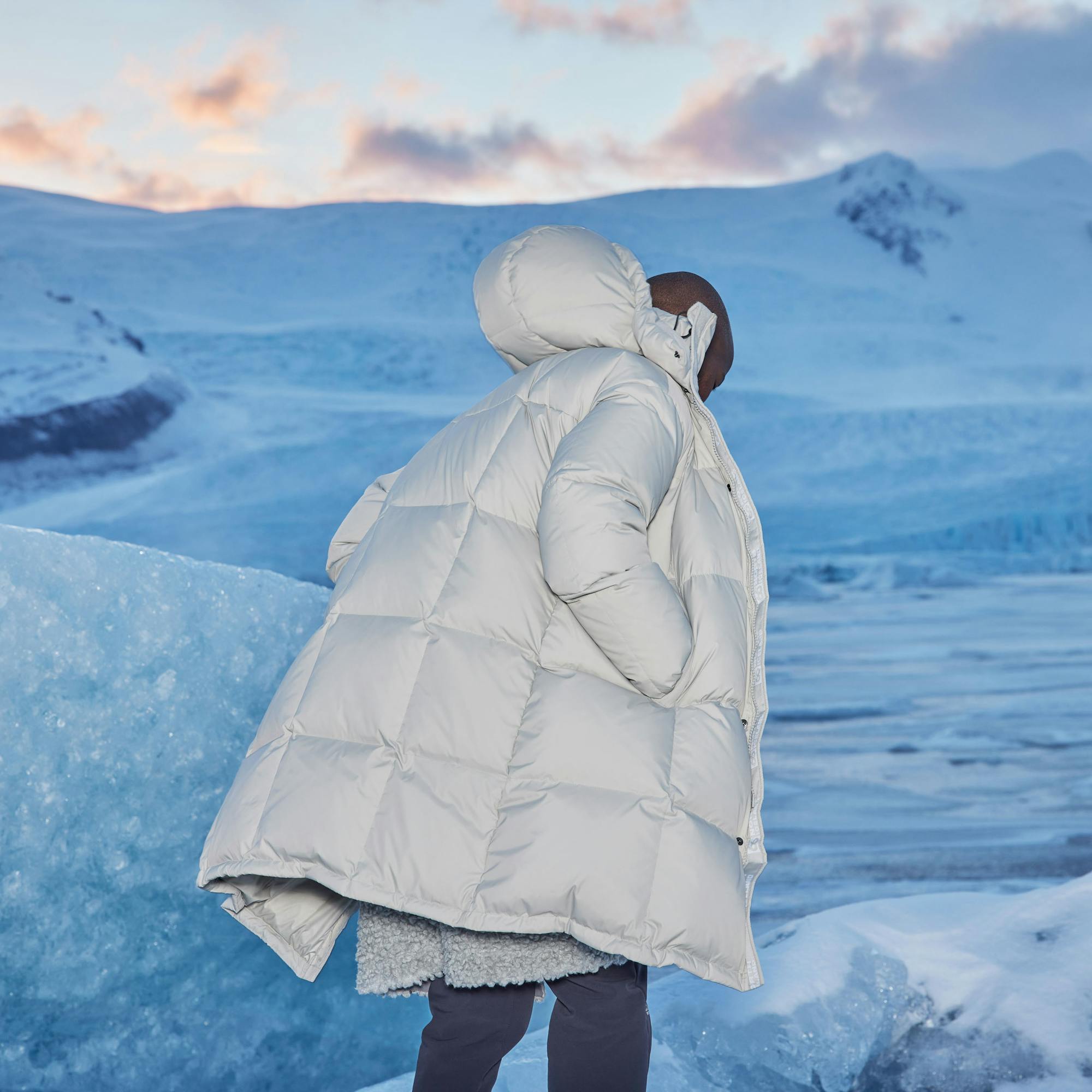 Insulation
Dyngja is insulated with premium recycled down which contains a blend of white goose and duck down with 700 fill power. The down's quality is underlined by the fact that it originates from Germany, where the production and the end-product are VET certified.
Design features
The jacket has a detachable hood and a draw cord for added adjustment. Dyngja has 3 pockets, two zipped front pockets and one zipped inside pocket. Dual slider front zipper for added comfortability and snapped-down wind flap.
Outer layer
100% recycled nylon with water-repellent qualities. Made from pre-consumer waste fibers and discarded from weaving mills. Recycled nylon gives a second life to waste material from industrial processes that would have otherwise been downcycled, downgraded, or landfilled.
Using recycled nylon also lessens petroleum extractions and carbon gas emissions, saving energy and water in the production process.
Designed and proven in Iceland
18 years of style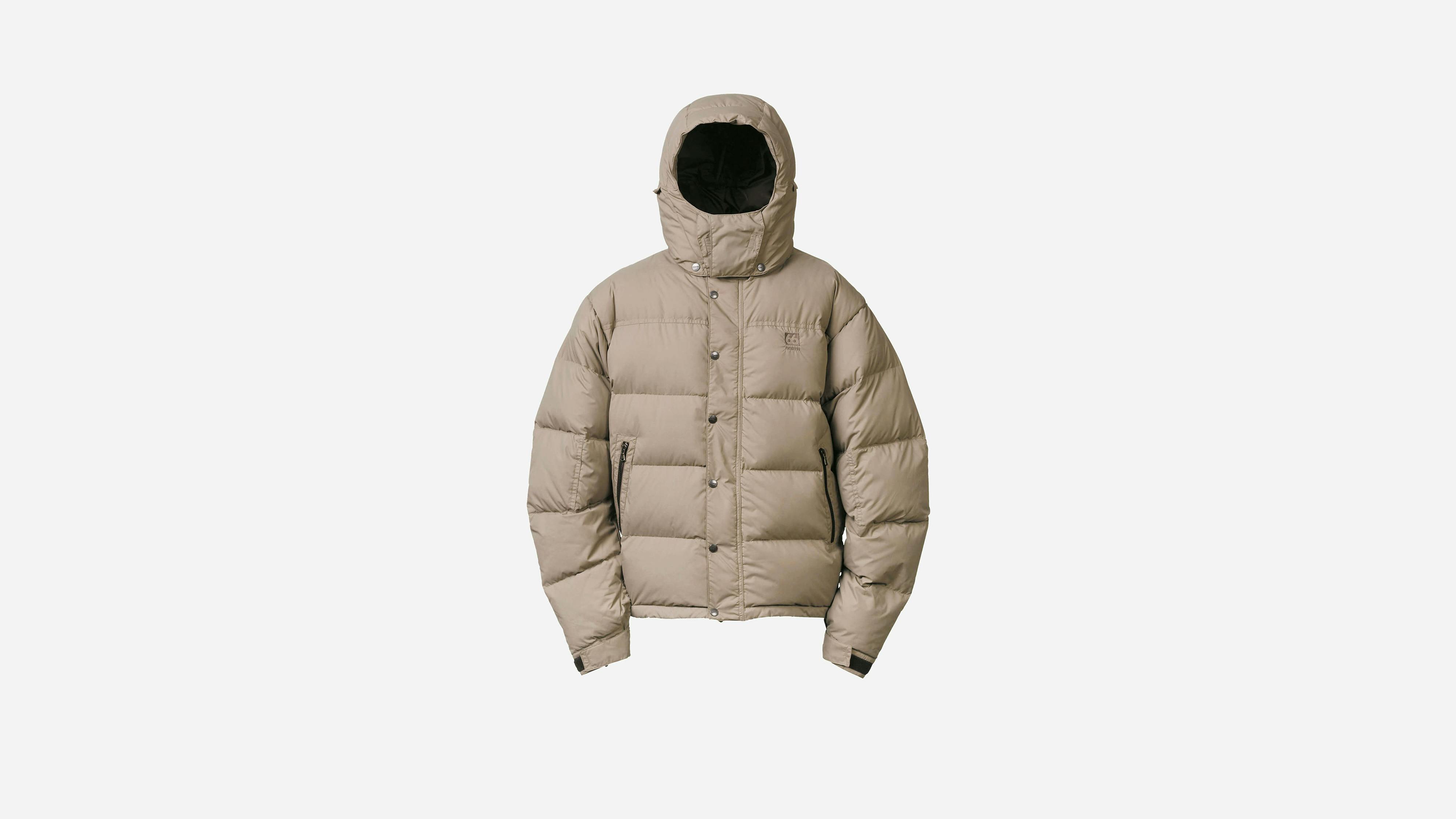 The style of the Dyngja Down Jacket is based on a puffer jacket that we started producing in 2005. The down jacket was called Laugavegur and is a popular style on second-hand markets in Iceland.
Fit, Care and Warranty
Dyngja Down Jacket, along with all 66°North products, is fully warranted against defects in materials and workmanship. If the product fails due to a manufacturing defect, we will repair the product without charge, replace it or credit it at our discretion.
The down jacket is designed in an oversized unisex fit.
When washing, wash separately in a washing machine at 30°C with liquid soap specifically intended for down. Make sure all the zippers and snaps are closed. Do not use fabric softener or detergents that contain bleach or stain remover. After washing, the jacket should be dried in a low setting with a tennis ball (or something that beats the down).
After about an hour in the dryer, it is recommended to turn the garment over. The total drying process can take up to approx. two to four hours, depending on the garment size.