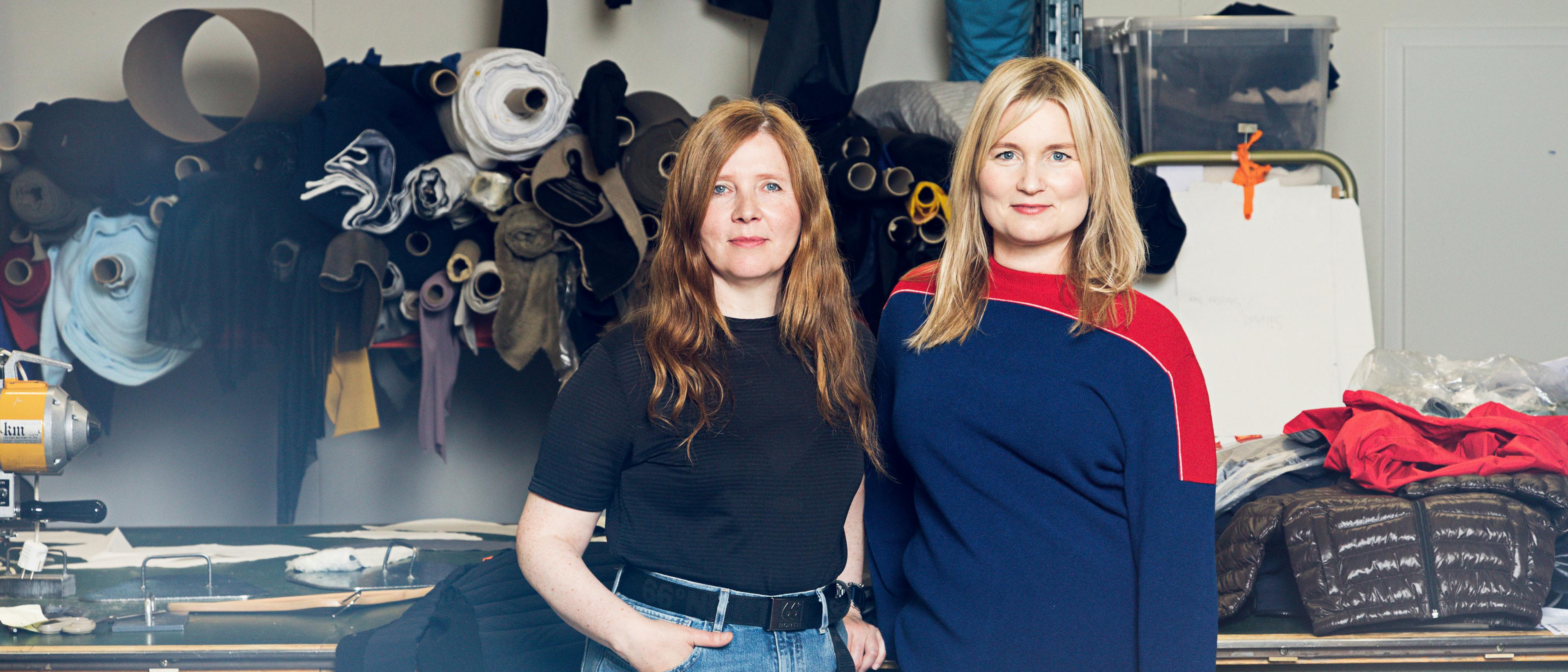 Our people are what make 66°North
We know that great employees are companies most valuable resource. We believe in giving talented people of all ages career opportunities and we recognize the importance of providing them with desirable working environment that they can be proud of and enables them to develop and be healthy.
Our employees active participation in shaping the company's future is extremely valuable. The company holds an annual event where all employees come together, brainstorm and discuss as a team about how we can succeed further as a workplace and as a company. The results from these meetings have then been utilized in formulating some of our most important strategies, including our sustainability strategy.
Equal Rights Program​
Sjóklæðagerðin undertakes to ensure equality within the company. The policy is prepared in accordance with Act No. 150/2020 and other acts relating to equality. The policy applies to all employees of Sjóklæðagerðin.
Equality exists in the company as a whole, regardless of gender, national origin, religion, age, place of residence, sexual orientation, race, or other.
The same wages and terms are paid for comparable and equally valuable jobs.
Efforts will be made to ensure that the gender ratio in management positions, departments, and stores is as equal as possible.
There are equal opportunities for career development, vocational training, and education.
Emphasis is placed on flexibility in work and the balance between work and personal life.
Job satisfaction, work facilities, and accessibility are exemplary.
Bullying, gender-based violence, gender-based harassment, and sexual harassment are not tolerated.
Every year, the management reviews the policy together with the equality program and works for continuous improvement of both. The Equal Rights Committee, which operates within the company, supports management and ensures that the policy is followed.
The equal rights policy was reviewed on 20 October 2021 and approved with amendments at the Executive Board meeting on  5 November 2021
---
We conduct an annual employee satisfaction survey, provided by the largest union in Iceland, with the aim to improve our employee satisfaction from year to year. Since August 2018 we have implement an additional monthly survey for all employees that will enable us to react even faster and in a more focused manner to the survey results. We offer employees tracking of health conditions once a year.
HR Monitor
HR Monitor is like a heart rate monitor that measures how healthy the company is in real time, every month.​
We conduct a monthly employee satisfaction survey via HR Monitor for both in Iceland and Denmark​
We listen and measure what our employees have to say. ​
We do it to improve our working environment and working engagement. Every month we view with our staff and managers the result and celebrate on the good and we react on the things we need to improve.​
2022 performance
4.46 (Ratings are from 1 - 5)
4.45
Support from managers
4.46
Long-term orientation
4.51
Enthusiasm, commitment & respect
4.41
Training & development
---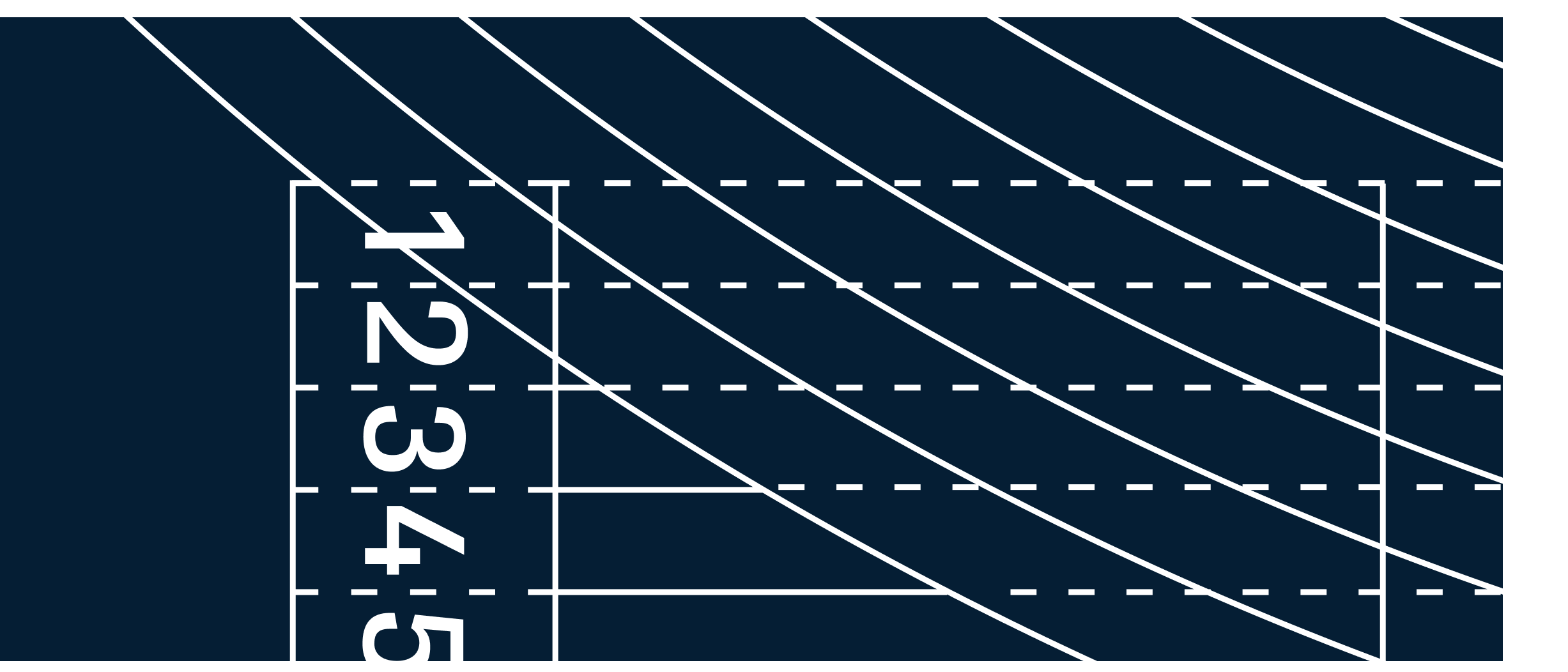 The 66°North Academy's main goal is to offer and create a space in the workday for employees to grow their knowledge and take care of their health. This is achieved by offering employees to participate in scheduled activities and courses. The Academy promotes both physical and mental health through activities such as yoga, hiking, meditation, and courses on self-empowerment.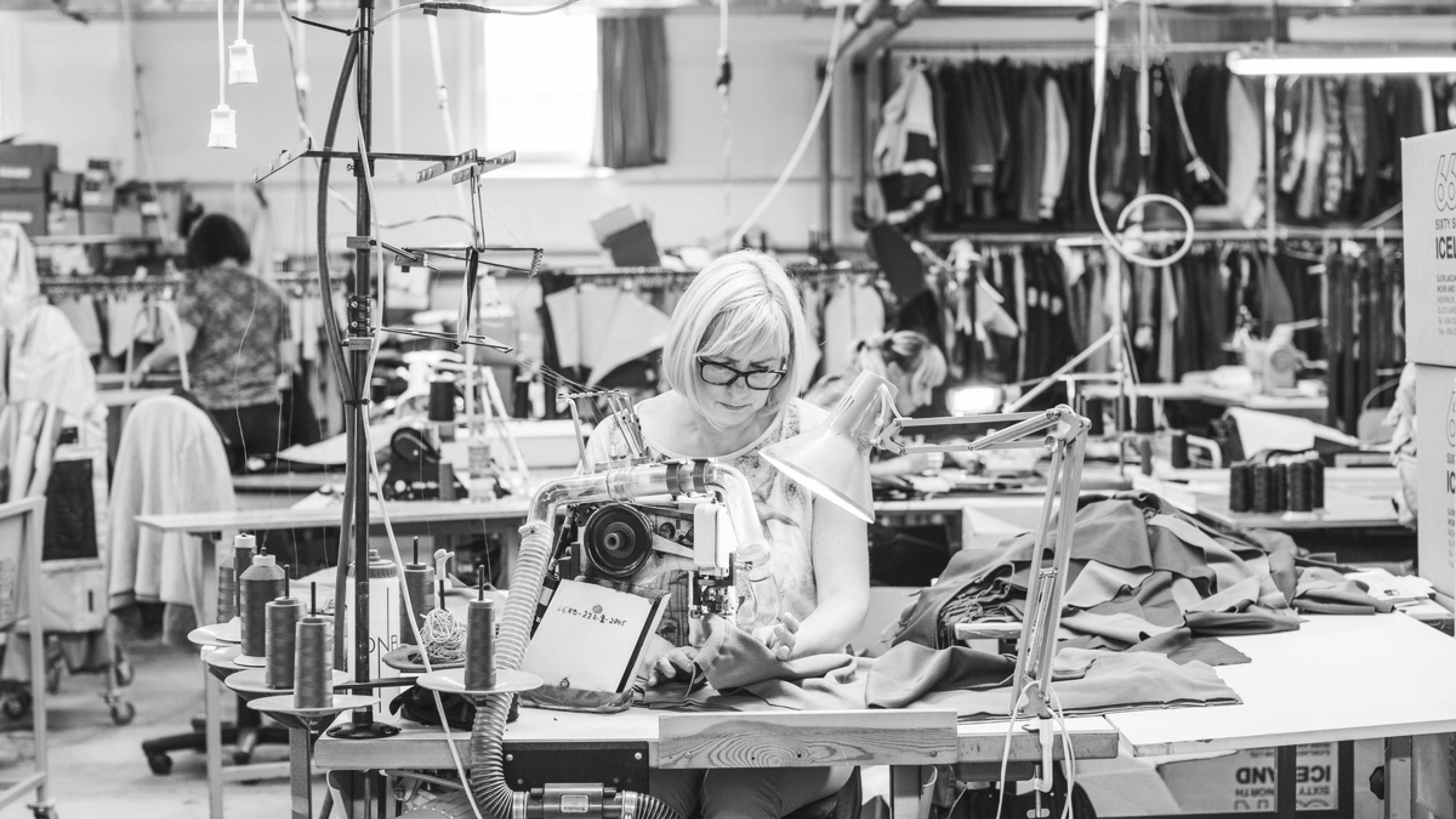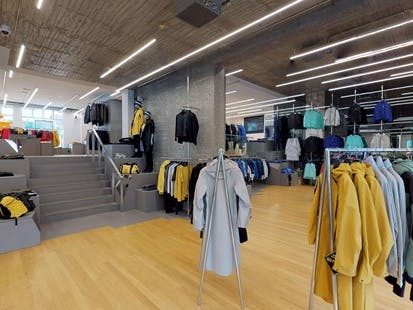 Visiting us for the first time or have been shopping with us for 20 years, our stores offer a chance to experience the garments first hand, get expert advice. Alternatively you can re-cycle items you no longer need, get a garment repaired, or collect your online orders
Places we operate
We run our own production facility in Saldus and Aizpute, Latvia where we have around 170 employees producing 41% of our styles. Operating our own production facility gives us the advantage of knowing each step of our production processes; what goes into the product, how the product is being handled as well as it facilities traceability and overall overview. Our facility is run by EU regulations about labor laws and workplace health and safety. All our employees in Latvia have labor insurance.
This is what we produce
Seam sealed garments (e.g. shell jackets), fleece garments, rainwear / fisherman garments, workwear, trousers, gloves, mittens and leg gaiters and special production.
Long-term partners
We have established trusted and close relationships with our production partners for over a decade. We only work with partners that ensure employees well-being and follow regulations about labor, health and safety of their country. To ensure this we conduct our own audits during the production of our product line.
Our production partners are based in the following cities:
Nantong, China
Porto, Portugal
Borås, Sweden
Povoa de Varzim, Portugal
Hong Kong, China
Campina, Romania
---
Reducing waste
In our closest surroundings, where we can have the most impact, we try to make choices that have as minimal environmental impact as possible.
Waste
From 2015, we have been sorting waste in our headquarters and in our stores in up to five different recycling categories. At the same time, we stopped purchasing disposable cups for our coffee and built a policy of only purchasing biodegradable and non-toxic cleaning products and led light bulbs.​
Energy
We are fortunate that we come from a country that is almost solely driven by renewable energy and therefore our headquarters and the majority of our stores are driven by renewable energy. In countries outside of Iceland, we use renewable energy whenever available which amounts to 78.9% of our energy being renewable.
Paper Bags in-store
Our shopping bags are all made of recyclable paper and we encourage our customers to recycle them. The paper comes from a responsible source, www.fsc.org. Our e-commerce shipping bags are made in recycled non-colored paper.
Hafnartorg, Bryggjugata 7
Outlet Store in Faxafen 12
Regent Street 100, London
Sværtegade 12, Copenhagen
Headquarters, Miðhraun, Garðabær
Showroom & office, Nikolaj Plads, Copenhagen
Office, 25 Wilton Rd, Victoria, London