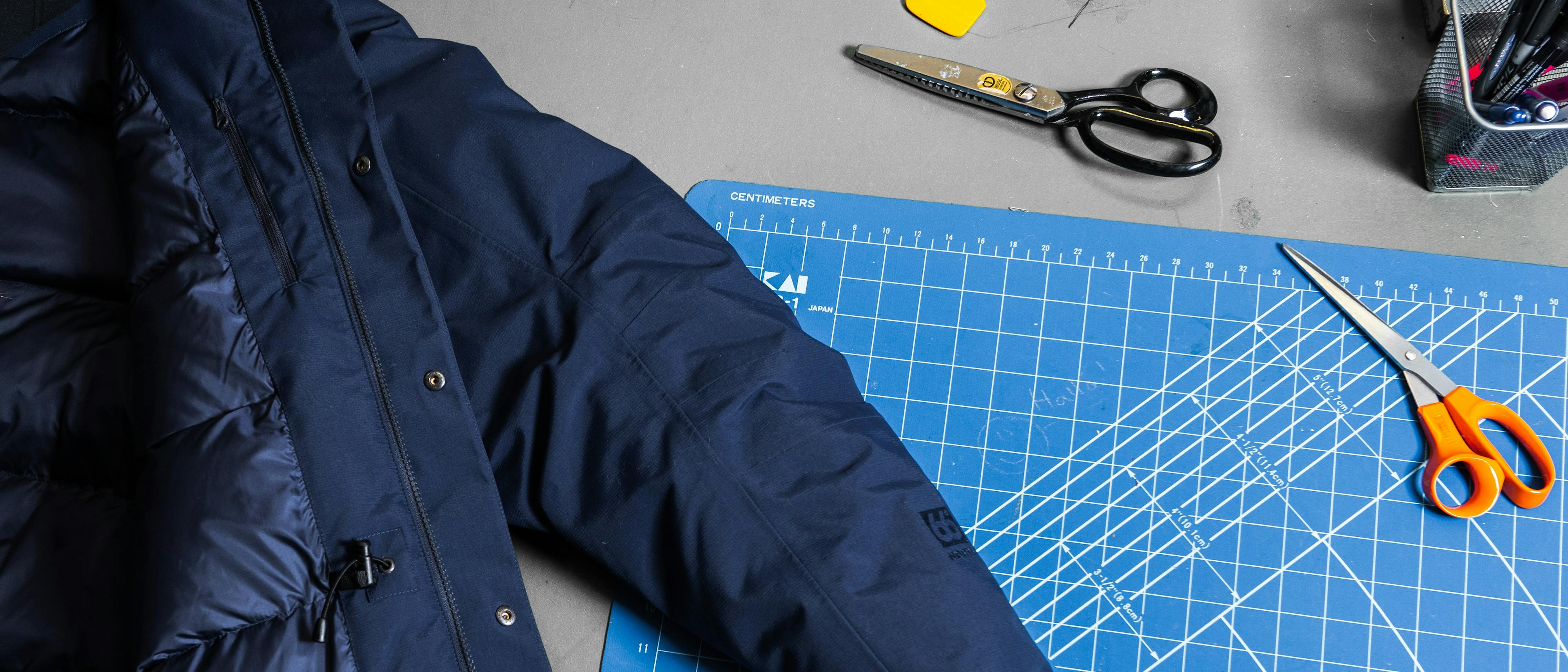 Design Philosophy
Functional, multi-purpose design
Design Philosophy
Our commitment is to create high-quality products for versatile use, which last through the most challenging conditions.
In Iceland, everyone has an úlpa - a single jacket, that whatever the weather - you are ready for anything.
We want to take the concept of úlpa to the world and encourage a reevaluation of the role of clothes - replacing endless consumption with fewer garments that work harder for longer.
Your úlpa - Functional, Multi-Purpose Design
Multi-purpose products, designed for a variety of uses, enable a wide range of activities while reducing the need to buy more. We don't want you to have a closet filled with single-purpose shells, insulation layers, or jackets. Whether it's 3-in-1 jackets like Tvioddi, or multi-sport shells like Snaefell which are suitable for cycling, skiing, hiking, kayaking, or other outdoor activity.
We make garments that last and our commitment is to never compromise on fabrics that are not durable.


Gudrun in Súgandafjörður with her Kria Jacket purchased two decades ago
Durability
​For nearly 100 years 66˚North's products have been designed and proven in Iceland, worn by everyday people and outdoor professionals in some of the world's most challenging conditions.
The same outdoor community of trained mountaineers and rescue team members test our products before they are manufactured.
Nothing makes us prouder than when we see someone in a 20-year-old-plus 66˚North jacket, whether that's in the Icelandic highlands, around town in Reykjavik, or in our offices.
Timeless Design
The creation of new styles — from design, technical specification development, sampling, pre-production, and production -- is one of the most wasteful parts of manufacturing.
Because we design products that have timeless aesthetics and enduring purpose, many of the styles in our catalog have been around for more than a decade. Each year we might make subtle performance or sustainability improvements, relying on improvement rather than overhaul to reduce environmental impact.
Reduction in styles
We believe we can do better for our customers, our business, and the earth by improving, reducing, combining, and reinventing what we have rather than making more and more things to chase less-efficient growth. Since 2018, we have reduced our style count (the number of products we produce) by 42%.
42%
Reduction in the number of styles we produced between 2018 and 2022.
70%
of the SS22 collections are made with recycled materials (40% in 2021)
Materials that Last
We are actively expanding our use of recycled, upcycled, biodegradable, or organic natural fibers. When considering new materials - function, necessity, and longevity come first. We would rather make a garment that lasts for a decade rather than one which is slightly more "sustainable" in the short term but has material that will break down and lead to waste after two or three years.

​Production:
Responsible Growth Planning
For most clothing brands and retailers, overproduction is a business strategy that fuels Black Friday events, holiday markdowns, outlet sales, and a whole ecosystem of overstock and discount chains: all of it multiplying the carbon footprint and perceived disposability of products. It creates the slightest financial gain at a steep environmental cost. Most companies plan to sell less than half of their products at full price.
We see things differently at 66˚North. We aim to produce no more than what our customer needs, we don't participate in Black Friday or other over-consumption-driven holidays, and we plan to sell over 90% of our product at full-price. What's left over fills our Icelandic outlet store, or is donated to a charity partner. Nothing is ever destroyed or wasted.

People & Places
Our factories
66˚North produces the majority of its styles in Europe, primarily at our owned European facilities in Latvia. Learn more about our long-term partner facilities in Europe and Asia.
---
Case studies
Upcycling and zero waste
When possible we up-cycle what we have, just as Icelanders have been doing for generations.
Our Vik gloves come from leftover cuttings of Power Stretch fabric; Kria jackets are sewn from leftover Neoshell from last season's Snaefell; our backpacks come from the fabric used for fishermen's bibs, and so on. We also produce small capsules seasonally such as with our Logn sweatshirt project or the Sölvhóll bum bags, made from leftover shearling.

Crafted out of leftover Polartec Neoshell and fleece fabrics from last year's products, the Kría capsule unites our heritage-inspired '90s design.