1/1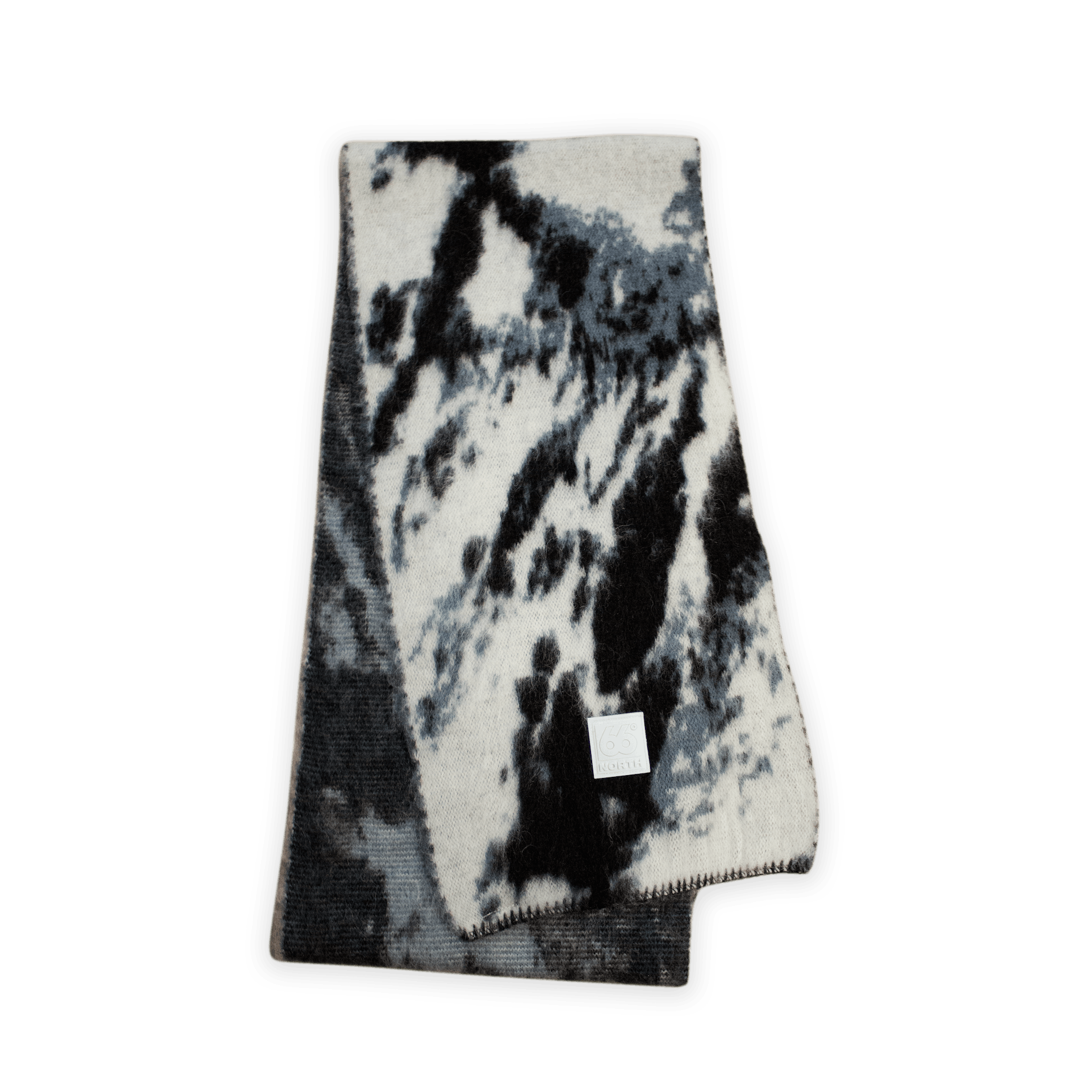 Beautiful wool scarf with unique pattern. Made in Iceland
This product is currently out of stock.
The Dyngja wool capsule is designed and produced in Iceland and made from a strong wool blend containing Icelandic wool, mohair and nylon. The capsule collection is comprised of a sweater, cropped sweater, beanie, balaclava, and a scarf.
The styles pay tribute to the extremities of the Icelandic weather through an all-over-print of Benjamin Hardman's landscapes, which fall differently on each garment, making every piece unique.
The production process stays true to our Made for Life policy, as only geothermal energy sources such as steam are used to spin the wool thread. The Icelandic wool in the Dyngja capsule collection is collected from Icelandic farmers, where thereafter, it is washed in Ístex's washing facilities in Blönduós. The thread is then spun in Ístex's production facility in Mosfellsbær, and finally weaved in Varma's factories in Reykjavik.
L: 90 cm // 35 inches
W: 33 cm // 13 inches
Free shipping on all orders over 1.000 DKK
If for any reason you are not satisfied with the items purchased you can return your purchase within 30 days for a full refund. Shipping costs will not be refunded.